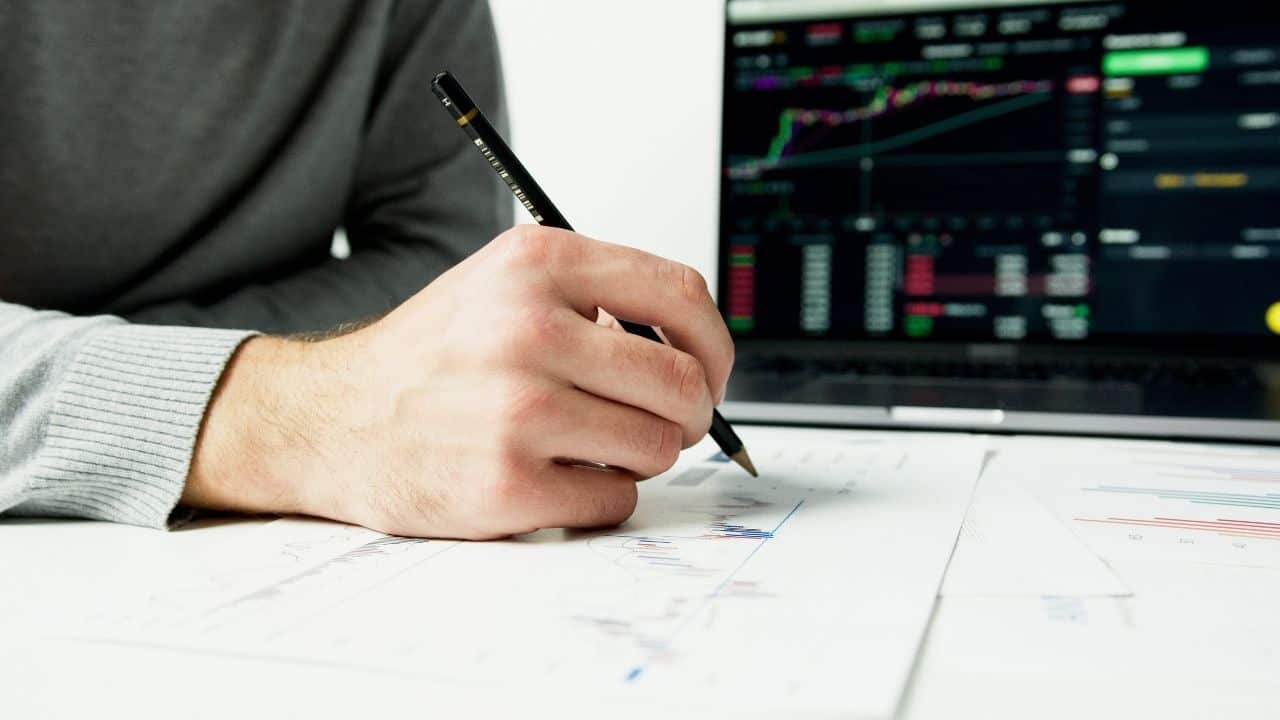 Disclaimer
We only endorse products that we truly believe in. Some of the links below may earn us some extra guac at no additional cost to you. Please pass the chips & thank you for feeding our habit.
When I was first looking into investing for my future, there weren't many online platforms that catered to beginning investors with low account minimums. Since that first investment I made back in 2011, the internet has exploded with possibilities surrounding investment platforms. M1 Finance is one of the newer players, started in 2015. However, this still gives it a decent history of great customer service and a user-friendly platform. 
M1 Finance offers automated investment portfolios and robo-advising with account options including brokerage accounts, IRAs, and custodial accounts (for M1 Plus users). M1 Spend allows user to integrate their checking account. M1 Borrow allows users to take out a low-interest line of credit. 
If you have been considering signing up for M1 Finance, here is everything you need to know about how it works and how to get started.
What Is M1 Finance? 
Many would-be investors feel overwhelmed at all of the potential options available to help them manage their investments. M1 Finance has been around since 2015, allowing investors to keep up with their funds through automated investing and robo-advisors. 
This American company also has a host of other benefits, including brokerage accounts, digital checking accounts, and even lines of credit secured by the investments you make. 
Investors tend to love the M1 Finance platform because it is extremely user-friendly and great for beginners. Experts can still make good use of their tools and can customize their investments to a greater degree, if they desire to do so. 
M1 Finance guides investors through the process of creating a portfolio of ETFs and stocks with no trading fees and low account minimums ($100 to $500). Because of these great features, your money can be hard at work growing wealth through your investments instead of tying it up in account management fees. 
Other benefits of choosing M1 Finance include: 
2% loans through M1 Borrow

Smart transfers with automated if, then rules

Custodial accounts for children

Trade windows in both the morning and afternoon

1% APY checking

1% cashback on qualifying debit card purchases 

1.5% to 10% cashback on credit card rewards
You may also choose to sign up for M1 Plus (free for the first year but $125 annually thereafter). It allows you to leverage smart transfers, custodial accounts, and to borrow at a 2% rate with a $5,000 minimum balance. Their M1 Plus checking and credit card accounts similarly come with enhanced benefits.
How Does M1 Finance Work? 
Investors often wonder how they can make the most of their investments on this platform. The good news is that M1 Finance is pretty user-friendly and gives the opportunity to select from the list of investments that appeal to you. 
M1 Finance offers more than 80 different pies to choose from, ensuring that all investors have an option that stands out to them. Of course, experienced investors may prefer to build their own strategy, and M1 Finance allows for this as well. 
Investors can open an account with as little as $100 for traditional investments or $500 for retirement accounts. 
One of the best features of M1 Finance is their zero fees for trading or account management. However, you should be aware that they do have miscellaneous fees that could be incurred for items like wire transfers ($25), check requests ($25), and ACH Notice of Change or Correction ($5). They also charge fees for items like: 
Outgoing direct account transfers ($100)

Inactivity fee on accounts up to $20 with no activity for more than 90 days ($20)

TOD account transfers ($200)

Escheatment processing ($75)

Paper copies of statements (varies depending on what is requested)
Be sure to keep tabs on what these miscellaneous fees will add up to on your account. Nobody likes to be blindsided by unexpected costs.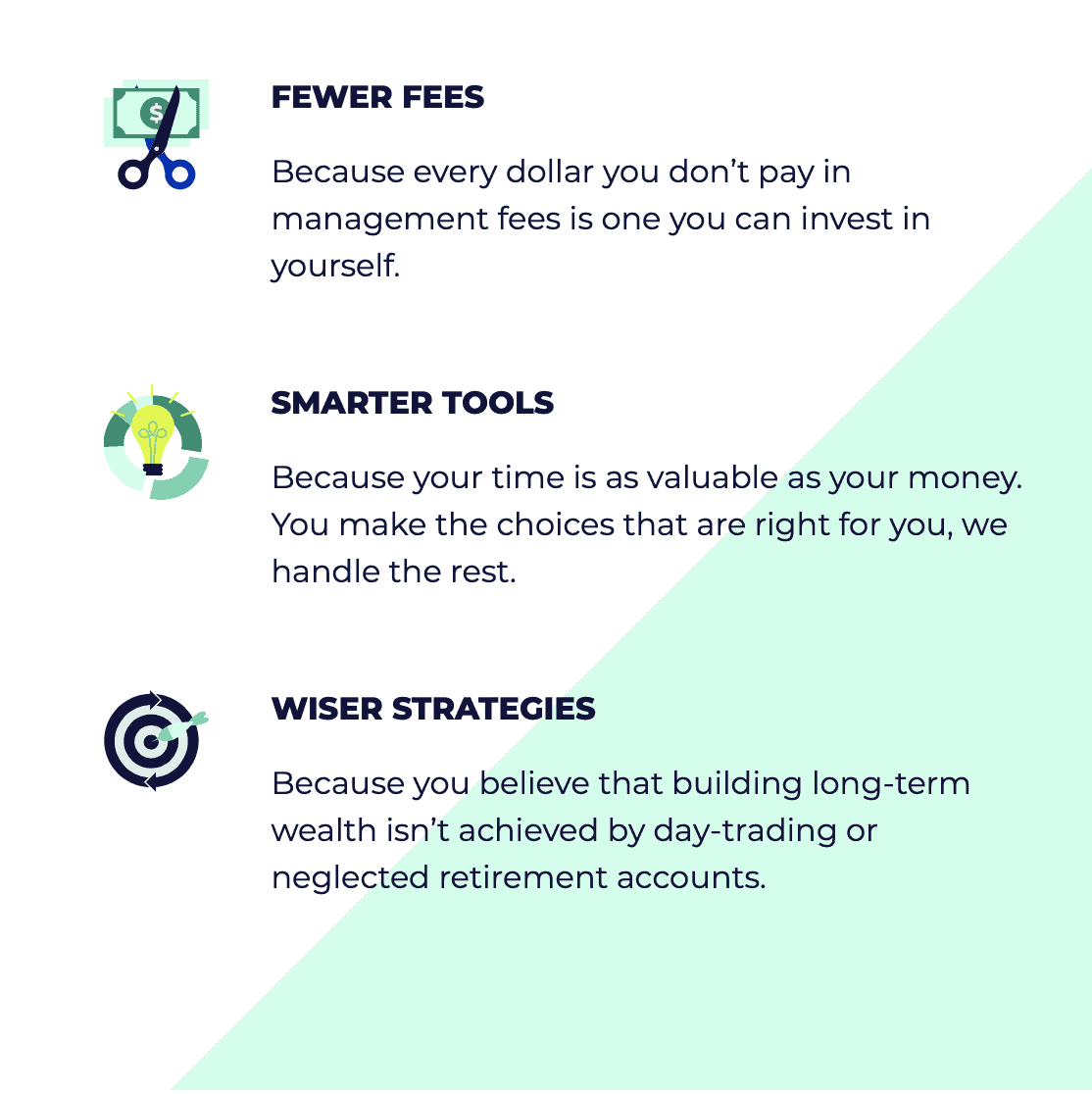 How to Start Investing with M1 Finance
The first thing investors need to do to sign up with M1 Finance is to create an account with a username and password. From here, setting up an account is a pretty easy process. M1 Finance will walk you through the platform and help you learn to customize your investments. They will allow you to select one of the pre-built pies or customize a portfolio based on your investment preferences. 
Be prepared to select a specific account type to get started. You can choose from the following options: 
Brokerage

Traditional or Roth IRA

SEP IRA

Custodial accounts (M1 Plus users)

Trust accounts 
After selecting the portfolio and the account type, you will be prompted to add your bank account information to start funding your investments. This is the final stage on your way to investing your funds with M1 Finance. 
Keep in mind that there are very few features on M1 Finance in relation to goal planning. You also do not have the option to consult with an advisor about what investments might suit you the best. M1 Finance is designed to be a very DIY platform, so you will need to have some idea of how you would like to invest your funds moving forward.
Is M1 Finance Right For You? 
If you are on the fence about whether M1 Finance is the right investment platform for you, it helps to keep a few things in mind. First, you have to consider what you are interested in investing in as M1 Finance is known for zero fees on trading stocks and ETFs.
Their system is designed to be automated which is great for passive investors who want to let their money sit in an account and watch it grow.
However, active investors may also find some use for M1 Finance's platform as it does allow for individual trades. An M1 Plus account gives you the option to trade in either the morning or the afternoon window. 
Low minimum deposits and zero fees make M1 Finance a winning combination. Be sure to sign up for your account today to get started!