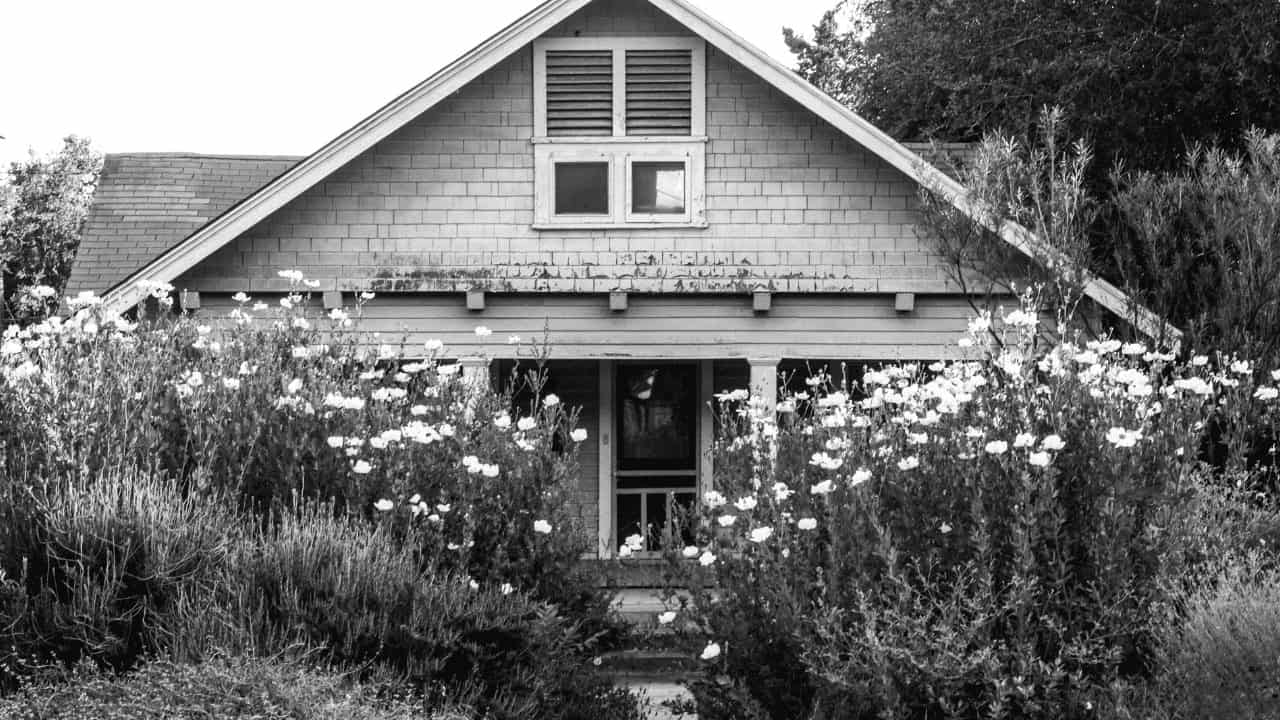 Disclaimer
We only endorse products that we truly believe in. Some of the links below may earn us some extra guac at no additional cost to you. Please pass the chips & thank you for feeding our habit.
About 1 in 5 homes will have an insurance claim this year. On the mostly quiet cul-de-sac where I live, one of us is due this year. Someone's number is up.
Will one of the trees behind the house finally fall in a storm? Will the wood-panel fence give way to the wind? Or maybe the tub upstairs will overflow, dousing the kitchen and family room below.
All these risks should be covered by my home insurance policy. And while I hope none of this happens to me or my neighbors, it's better to be prepared now, than to wonder what needs to be done, later.
But if I have a loss, will the insurer pay? It's a question in the back of my mind and one shared by many homeowners.
Start With the Right Coverages
I once watched my (at the time) 3-year-old son run across the fabric pool cover at a neighbor's house. If you have young kids, you already know that if you can't reach the little rascals with your arm, you probably can't stop them at all.
Their listening equipment doesn't work properly yet.
My son's sneaker-clad feet dimpled the pool cover's blue vinyl making splashing sounds as he ran across the pool. Fortunately, the cover held up and he didn't fall in.
My neighbor breathed a sigh of relief as well because he had liability insurance as part of his home insurance policy.
By choosing the right coverages and options, you can minimize the risk of having an uncovered claim. It's also important to match your coverage to your risks as your risks change.
My son is in high school and learning to drive a stick shift now. I'm not as worried about tree-climbing, homemade-parachute roof jumps, or pool-cover sprints anymore. But it's probably time to review my auto coverage.
Your insurance policy is a contract. Like all contracts, each party should know what's in the fine print. The insurer certainly knows because they wrote it.
We, as consumers, need to know as well. Once we know what is covered and what isn't, we can customize our coverage or make other financial arrangements to plan for a possible loss.
Insurance risks can vary for each household, but by starting with the most common risks, you can be better prepared.
Most Common Types of Claims
To prepare with the right coverages, you need to know where you have risk. Most households face similar types of risks. But some can vary based on location, lifestyle, or other factors.
Home insurance covers 2 primary types of risk: property damage and personal liability. Of these, property damage losses are much more common, making up about 98% of all home insurance claims.
Liability claims represent the other 2%, but don't underestimate the importance of coverage. Personal liability claims average double the amount of all property damage claims combined.
All property damage claims average about $13,000 per claim, whereas personal liability claims average about $26,000 per claim.
Here are the most common types of claims for homeowners:
Fire and Lightning
Wind and Hail
Water Damage and Freezing
Theft
Of these fire and lightning claims run up the biggest bills, with an average claim approaching $80,000. But other types of claims can be costly as well.
Across from the church where my son made communion, there was a beautiful house. I admired it every time I drove by.
Copper roof panels cut a sharp contrast against the home's ornate masonry. One day, a storm brought down the tire-swing oak behind the house, cutting the home in half. Fortunately, no one was hurt.
The home's halves remained covered in blue tarps for about a year as the homeowner negotiated the repair (really a rebuild) and while the township dragged their feet on various building requirements.
Imagine if you had to leave your home for a year. Who would pay for your lodging or the cost of eating out? Your home insurance offers coverage for additional living expenses, but most policies use a default coverage limit.
Once the limit is reached, the insurer won't pay any more money toward your additional living expenses. Choosing coverage limits carefully is just as important as choosing the right types of coverage.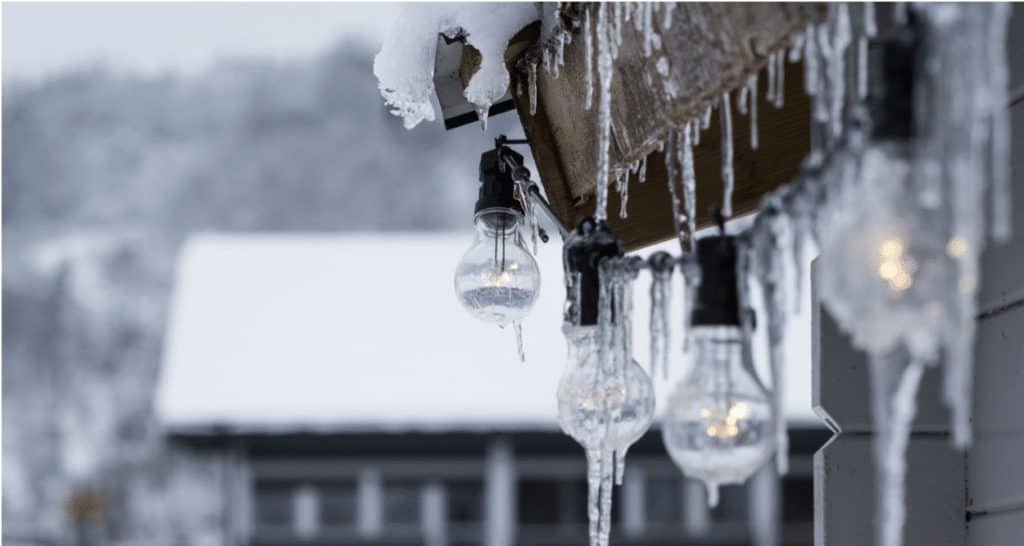 Costliest Types of Claims
As you might expect, fire and lightning claims top the list as the costliest type of claims, on average. But averages don't tell the full story. Averages mask high numbers and low numbers, smoothing the results in often misleading ways.
Here are the estimated average losses per claim in 2018 for several causes of loss:
Fire and Lightning – $80,000
Personal Liability Claims – $27,000
Wind and Hail – $11,000
Water Damage and Freezing- $11,000
Credit Card and Forgery – $8,000
Vandalism and Malicious Mischief – $7,000
Theft – $4,000
Medical Payments to Others -$ 4,000
Averages also don't discuss frequency. For example, wind and hail claims happen more than 8 times as often as fire and lightning claims.
So, yes, a fire is more likely to cause extensive damage, but most homes have a greater risk of wind and hail damage.
Home insurance is different than a simpler policy type like life term life insurance, for example. With a term life policy, you can choose a term and a coverage amount.
After that, customization options are fewer by comparison. Online portals like Policygenius make it easy to compare life insurance rates.
Policygenius lets you compare home insurance rates as well, but you'll find there are many more options and ways to customize your coverage. For example, with many policies, you can add coverage for sewer and drain backup.
Most policies don't cover this peril without an add-on, but I know someone who lost their home due to this risk. Because the risk isn't covered, it also does not appear in the average losses from insurance carriers listed above. Insurers had no  loss. Homeowners, however, might lose everything.
Consider Separate Coverage for Exclusions
As you might expect, home insurance excludes intentional damage and damage due to wear and tear.
However, some exclusions don't fit either category but can still be a risk to your home. An exclusion is a risk the policy won't cover.
Here are some examples of risks not covered by a standard home insurance policy:
Floods: For insurance purposes, you can think of a flood as water that touched the ground before entering your home.
Land Movement: Earthquakes, sinkholes, and landslides are all types of land movement and are not covered by a standard home insurance policy. Insurers in Florida and Tennessee are required to offer limited coverage.
Home-based Business Liability: Running a business or side hustle from home is more common now, but a standard home insurance policy will not cover business-related risks.
Wear and Tear or Neglect: Think of your home insurance as coverage for damage that occurs suddenly and accidentally. Gradual wear over time is not covered, nor are maintenance issues, such as a leaky pipe that causes damage over time.
Pests and rodents: In most cases, damage caused by little critters isn't covered by a home insurance policy.
You can buy separate coverage or add-ons for many exclusions. If you are in an area at risk for floods, for example, you can buy flood coverage through the National Flood Insurance Program (NFIP) or through a private flood insurance provider.
Decide Whether to File a Claim at All
After you have the right coverages in place, if you have a loss, you must decide if you want to place a claim at all. Yes, there are times when not placing a claim may be the best choice.
If you own the home I mentioned earlier that got cut in half by a massive oak tree, the obvious choice is to place a claim.
But if your kids' bicycles are stolen when they come inside to drink some lemonade, you may not want to place a claim. And that may be true even if your kids have expensive bikes.
A claim, even a claim marked as closed without payment, can affect your insurance rates.
Here's an example of a claim closed without payment.
Let's use the stolen bicycle incident. This really happened to my son, but he wasn't inside drinking lemonade when his bike grew legs and walked away. He was miles from home.
Stolen bicycles are covered by a standard home insurance policy. However, most types of home insurance losses are subject to a deductible. This restriction applies to theft of common items as well, although there are ways to avoid a deductible for some items if you purchase special coverage.
The deductible is the part of the claim you pay, and often starts at $1,000. So, unless the bicycle is worth more than $1,000 the insurer will not pay the claim.
Many home insurance policies also provide coverage for personal belongings using actual cash value. With actual cash value, the insured value of your items includes a deduction for depreciation.
This means the insured value for the bicycle may be insured for considerably less than when purchased new. Chances are pretty good that the insurer won't pay much for the bicycle, if anything at all.
In this example, the claim wouldn't pay anything to the insured—but it may have a cost. The claim—even if unpaid—may have an effect on your insurance rates. Insurers also share information about losses and insurance history, so the claim can follow you around even if you switch insurers.
In my case, I bought my son a new bicycle and a better bicycle lock. I don't want any claims on my policy unless it's for something big.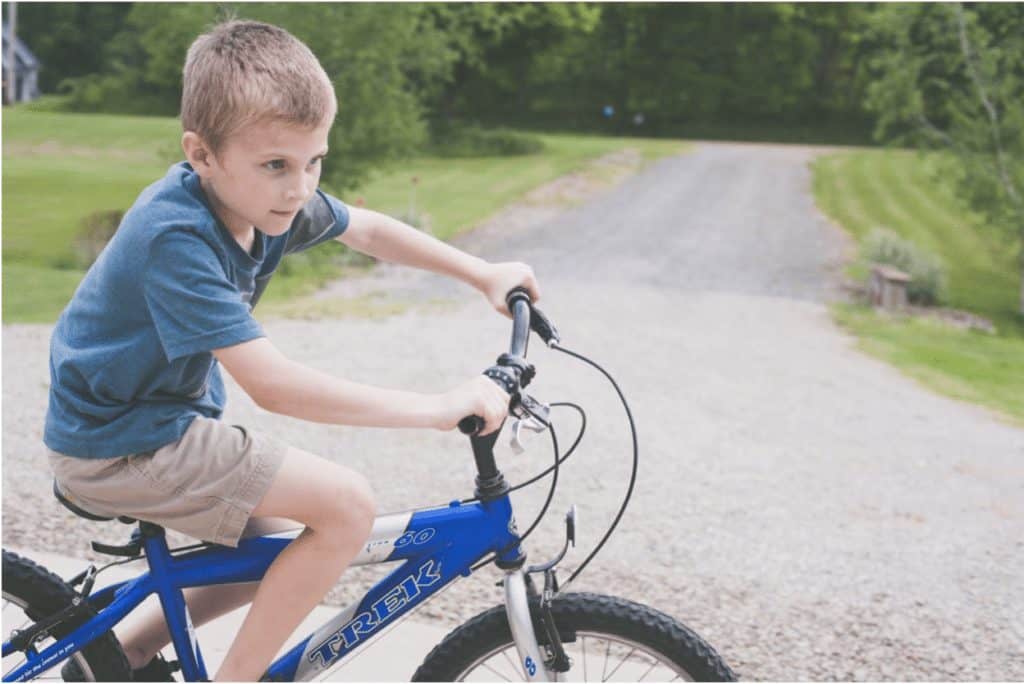 Reasons Home Insurance Claims Get Denied
Deductibles are one reason claims go unpaid, but there are several other reasons insurers may deny a claim.
Claim Filed Late: In your home insurance policy, you'll find a policyholder responsibility that requires you to let the insurer know about a loss as soon as possible. If you place a claim weeks or months after the damage occurred, the insurance company may deny your claim.
Unpaid Premiums: Your insurance payments keep your policy in force. If you miss payments, your coverage can lapse. The insurer may reinstate the policy after you pay the balance, but losses incurred during the lapse are not covered.
False Statements on Your Application: If your insurer discovers a false statement on your application—even if unintentional, they may deny your claim or cancel your coverage. Be accurate when completing your application.
Intentional or Pre-existing Damage: In many cases, insurance won't cover pre-existing damage. Insurance also doesn't cover intentional damage cause by the policyholder.
Insufficient Documentation of the Loss: For most home insurance losses, the burden of proof for the loss is on the insured. Let's revisit my son's stolen bicycle. If I told the insurer the bike was worth $10,000 (it wasn't), they would not cover the claim because I could not prove I had a $10,000 loss.
Insufficient Mitigation: Insurance can cover many types of damage, such as spills or burst pipes. But as the homeowner, it's also your job to reduce the damage whenever possible. For example, we once had a burst pipe over the garage. As a first step, we turned off the water to the pipe. If I decided to go see a movie instead—because insurance would cover it—my insurance might not cover the loss. Failure to take steps to mitigate damage can lead to a claim being denied.
Excluded Perils: As mentioned above, home insurance policies also exclude some risks altogether. If you need coverage for an excluded risk, ask if your insurer offers an add-on or a separate policy to cover the risk.
How to Get the Insurance Company to Cover a Legitimate Claim
In most cases, insurance claims go smoothly. But what if your insurer won't pay any you think you have a legitimate claim?
Consider these steps first:
Read Your Policy Again. If your claim is denied, your insurer will send you a formal letter explaining the reason they denied the claim. Check the reason specified in the letter against your policy. Insurance policies make dull reading, so it's possible that the loss was not covered but the language that spells out the coverage (or lack thereof) escaped notice.
Document Your Loss. Take your own pictures of the damage and make extensive notes on how the damage occurred and when, as well as the value of damaged items. If practical, consider getting estimates to repair damage to your home.
Document Mitigation Steps You Took Following the Loss. Take pictures of what you did to prevent further damage. If you covered a damaged roof with a tarp, take pictures and save the receipt if you purchased a new tarp or other supplies.
Gather Some Witnesses (if applicable). For some types of claims, a neighbor who witnessed the damage can be an ally.
Document Your Interactions With the Insurer. Email creates a record of your conversations, but some parts of the claims process may be verbal or in writing. Take notes while the details are still fresh in your mind.
Communicate With Your Agent. Your insurance agent can't influence claims (or rates), but they may be able to point you in the right direction with your claim or help you escalate your claim if you are unhappy with your claim's progress.
File an Appeal With Your Insurer. Following your claim denial, you have a limited time to file an appeal. Your insurer can provide you with details on this process. The information you've collected about the claim may prove useful in crafting your appeal.
Does It Make Sense to Fight a Denied Claim?
Whether it makes sense to fight a denied claim may depend on how big your loss is. If a fire guts your home, causing tens of thousands of dollars in damage, then it makes sense to fight the denied claim.
However, if your loss is close in value to your deductible, fighting the claim (or not) may be a question of how much your time is worth.
Fighting a denied claim takes time and there's no guarantee that the insurer will cover the claim. That said, time is money for the insurer as well, and sometimes insurers opt to settle a claim rather than keep fighting.
Don't bet on the latter, but it's possible, particularly for smaller claims.
Is Hiring a Lawyer a Good Move?
In many cases, a consultation with a lawyer about an insurance claim should be free. However, some legal experts suggest that an attorney may be more helpful with complex claims and attorneys may offer more benefit before the claim has been denied.
And, lawyers can work with policyholders on a contingency basis, which means they get paid if you win. It also means they may be less likely to take a case that is small or that looks like a long shot.
What About a Public Adjuster?
As another option, some policyholders contact a public adjuster to help with their claim. A public adjuster makes an evaluation of the damage and then works with the insurer to negotiate a settlement.
Public adjusters usually make money by taking a percentage of the settlement. To help reach a settlement, the public adjuster becomes your representative with the insurer for the duration of the claim.
You can talk to your agent or insurer about other matters, but don't be surprised if your agent can't discuss your claim with you after you contract with a public adjuster. This structure can have benefits, but it can also create risk for the policyholder.
I've seen it happen when working in agencies. Clients desperate for a solution to their claim and frustrated with a non-responsive public adjuster begged us for help. But there was nothing we could do.
A public adjuster becomes your legal representative. As with all financial matters, read the contract closely before signing and choose your advisors carefully.
Financial Tips to Prepare for Insurance Damage to Your Home
If your insurer won't pay a claim or you choose not to report a loss, you'll have to pay for the loss out of pocket.
For most types of losses, you'll have a deductible anyway, so it's wise to plan on the expense before you have a claim rather than scramble for money after a loss.
Consider the following steps to help you prepare for an insurance loss:
Choose Sensible Deductibles. You can use deductibles to help manage the cost of your insurance. Higher deductibles often lead to lower premiums. However, it's also important to choose a realistic deductible. A $5,000 deductible, for instance, can help lower premiums. But if you have a loss, you'll have to pay $5,000 toward the loss before the insurance company pays anything at all.
Build Your Emergency Savings. You never know when an emergency might come up. If you have kids like I do, you might want to build a second savings account. Between school and other activities, plenty of surprise expenses come up that can drain your emergency savings.
Avoid Credit. The

average credit card balance is about $5,300

and the average interest rate for new accounts approaches 18%. Consumer credit is one of the costliest ways to pay for emergencies and can slow your progress on other goals, such as investing or growing savings.
Make a Budget. You might be surprised to learn where your money goes (and how much of it goes). A budget requires taking a hard look at spending but also setting spending priorities, with limits for each type of spending. Build a budget you can stick with. Your future self will thank you later.
Preparing for an Insurance Loss
Homeowners insurance claims range from small claims to the complete loss of entire homes. There's a certain wisdom in keeping your powder dry until you have a claim above a certain amount—and that amount may be different for each of us.
Claims can result in higher rates or non-renewals, the latter of which means you'll need a new insurance company.
But it's also important to buy coverage to match the distinct risks to your home. Your home insurance needs may differ from those of your buddy across town. Many times, you can avoid the risk of denied claims by adding coverages or matching coverage limits to your risk.
If your insurer denies a claim, check your policy to be sure they are right. If you think the claim should be covered, you have some options.
But some claims may not be worth the trouble. Again, the big claims are the ones that matter most.
Planning for emergencies like a denied home insurance claim starts before you have a claim. Consider building an emergency fund so you aren't forced to use credit to fix your home.
And don't choose coverage based on price alone. Coverage options matter. To compare coverage options and also find the best rates, you can use Policygenius, a leading online insurance portal.
With Policygenius, comparing home or life insurance rates from top carriers has never been easier.
Keep Reading: