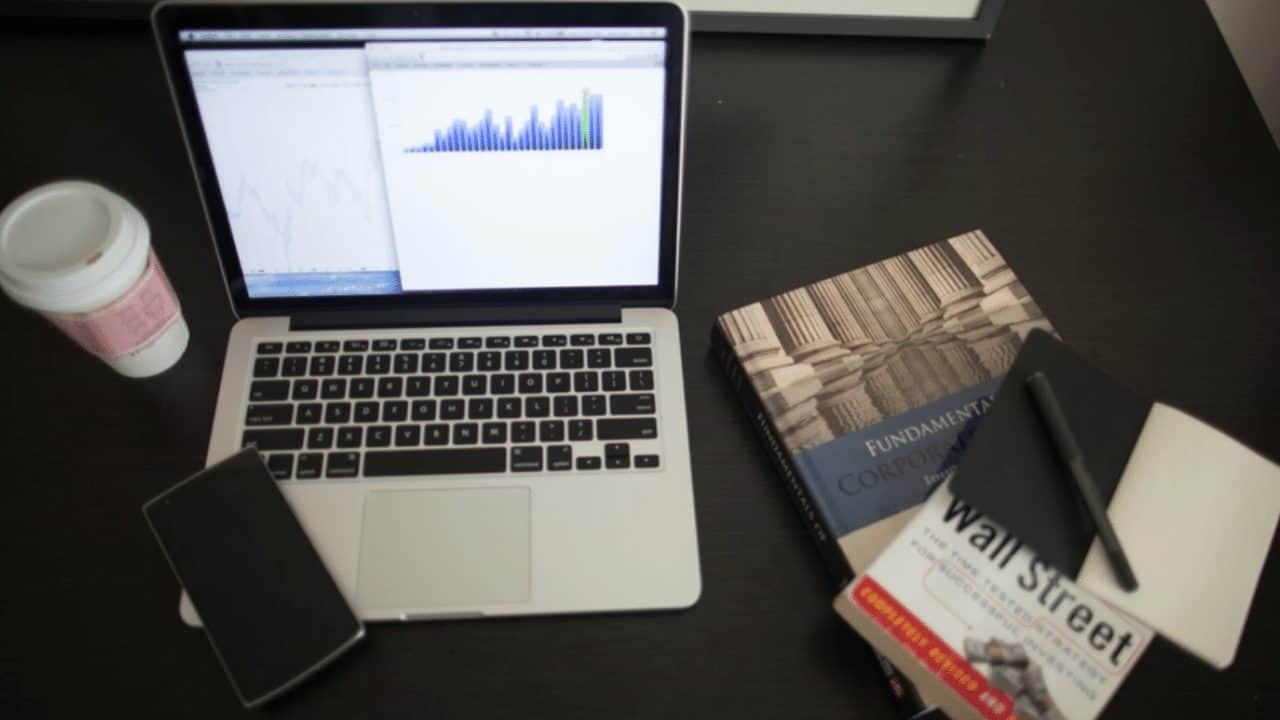 Disclaimer
We only endorse products that we truly believe in. Some of the links below may earn us some extra guac at no additional cost to you. Please pass the chips & thank you for feeding our habit.
I never made a conscious decision to start investing. I just sort of fell into it. My first investment was a 401(k) plan offered at my first job. But of course, I didn't know I was "investing" at the time, and I certainly wasn't intentional about making that investment work for me.
Knowing everything I know today about personal finance, I'm kicking myself for not starting even sooner and learning about just how much impact a few years can make.
The truth is, it's never too early to start investing. And there's really no "perfect" time to do so. If you're curious about if it's the right time for you to become an investor, read on.
| Platform | Fees | Promotions | Link |
| --- | --- | --- | --- |
| | $0 Fees | Get a cash bonus of $30-$500 when you deposit $1,000+ in the first two weeks. | Learn More |
| | $0 Fees | Get one free stock priced up to $225 when you link a bank account. | Learn More |
| | $0 Fees | Get two free stocks when you deposit $5 within 30 days. | Learn More |
| | $0 Fees | Start investing with as little as $1. | Learn More |
In this article, we'll cover:
What is Investing?
Investing means setting aside money with the expectation of a positive return in the future. For example, you might invest in an asset now with a short or long-term goal of creating income from said investment or selling it for a profit at a later date.
And while the types of investments you make may differ from person to person, for the purpose of this article, when we discuss investing, we're talking about putting money into the stock market.
If you're brand new to investing, the stock market can be intimidating. But there are plenty of ways to invest and resources out there (like this article) that help to break it down and make it more approachable. In fact, you may already be investing and simply don't realize it.
I began to contribute to a company 401(k) at my first job out of college at age 22. But if you had asked me at the time if I was investing, I absolutely would have said no. I incorrectly believed I wasn't an investor because I wasn't actively trading stocks.
Of course, now I know that couldn't be further from the truth. Whether you start to invest through an employer-sponsored retirement plan (which is a great first step for many people) or open an account on your own, the longer you have your money in the market, the better.
When is the Best Time to Start Investing?
I believe the best time to start investing is when you start earning income. You're never too young to begin, and a longer time horizon for your investments is financially beneficial. That's because of a little thing called compound interest.
Compound interest is the interest you earn on your interest. For example, let's say you put $1,000 in a taxable brokerage with anticipated returns of 4% annually.
If you made no other contributions, you'd earn $40 in interest this year. The following year, you'd earn interest not on $1,000 but on $1,040, meaning you'd have $1,082 with zero extra effort on your part.
As you can imagine, the larger your investment, the greater impact compound interest will have. That's why starting to invest at age 16 and starting to invest at age 46 have vastly different outcomes. Check out the example below to see the difference time makes if you invest $10,000 at age 16 vs. 46 with plans not to touch the money until 66.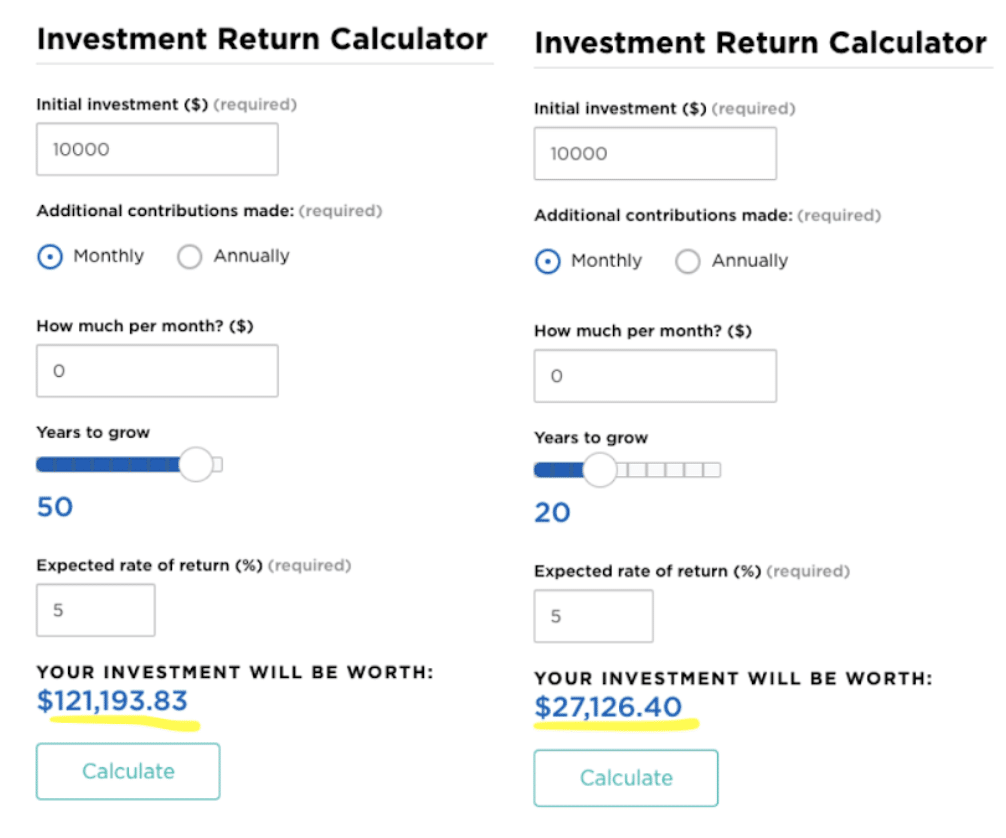 Wild, right? Time is an incredible partner when it comes to investing, and it literally pays to buddy up as soon as possible.
How Do I Know if I'm Ready to Invest?
Before you jump in with both feet, there are a few financial checkboxes to tick off before you're ready to start investing. You might be ready to invest if:
You have an established emergency fund: If you've yet to start an emergency savings stash, you may not be ready to invest. A cash cushion of at least 3-6 months of living expenses is advised by most financial planners. This buffer will allow you to invest while resting assured that you'll have something to fall back on if you lost your job or had to pay for an unexpected emergency.
You've eliminated high-interest debt: Even the best investment returns pale in comparison to the amount you'll pay in interest on some consumer debt. If you're battling paying down a credit card, your money might better serve you there. Once you've gotten rid of high-interest consumer debt, you're in a much better place to invest.
You're not living paycheck to paycheck: Investment money needs to come from somewhere. And if you're struggling to pay bills, investing probably isn't in the picture. Before you commit to adding money to investments, try to save money toward an emergency fund or savings account to be sure you can sustain it.
You're in it for the long haul: Investing is often not a short-term venture. And it's not synonymous with day trading (unless that's what you plan to get into). The most successful investors have a long-term vision and a passive investment strategy. That means initially, even when you aren't seeing the crazy returns, you stick to the plan and contribute month after month.
What Can I Invest In?
If you pass the preparedness exam and are at a good financial place to invest, you'll need to start considering options. And it ultimately comes down to two major decisions.
Which investment account(s) to use
What holdings to put in said investment vehicle(s)
While some investment accounts are exclusively offered by employers, others are available to everyone at any time. Commonly used investment accounts include:
Individual Retirement Accounts (IRAs): Available to anyone with earned income, IRAs come in two flavors: traditional and Roth. With a traditional IRA, you'll make pre-tax contributions today and pay taxes when you take withdrawals at retirement. A Roth is a magical account that requires after-tax contributions today and allows the holdings to grow tax-free forever. Before you invest in an IRA, it's important to note that you won't be able to take money out without penalty until you turn 59½.
Employer-Sponsored Retirement Accounts (401(k), 457, 403(b), etc.): Retirement accounts sponsored by your employer mean you'll only be able to make contributions as long as you're working. The primary benefit of employer-sponsored accounts is that you may be eligible for a match in some jobs, equating to free money. There are restrictions on these accounts, and again, you'll be penalized for removing funds before age 59½.
Taxable Brokerage Accounts: These accounts are not restricted like retirement accounts. You can put in as much money as you desire and take it out at your leisure. You'll need to pay taxes, of course, but how much will depend on your returns and how long you've held the investment.
Once you've settled on an account, you get to decide what type(s) of investments to include. If you're contributing to an employer account, they might choose the bucket of eligible holdings, and you can choose from the selected set.
The most common form of investment holdings are:
Stocks: Individual stock picking is the riskiest type of investment. But it also comes with a huge potential upside. While you won't be able to choose individual stocks if you're using an employer account, they're fair game in IRAs and taxable brokerage accounts.
Bonds: Bonds are generally used to balance out a portfolio by alleviating some of the risks. Since bonds are guaranteed by the issuing entity, returns are consistent but often at a lower return than you could get in equities (stocks).
ETFs: Exchange-traded funds are a passive investment strategy where the holdings follow a broader market index, like the S&P 500. These funds are typically extremely low fee and lower risk than individual stock picking.
Mutual Funds: Mutual funds are the actively managed cousin to ETFs. The holdings within mutual funds are handled by a fund manager. And you pay a slightly higher fee for this dedicated attention.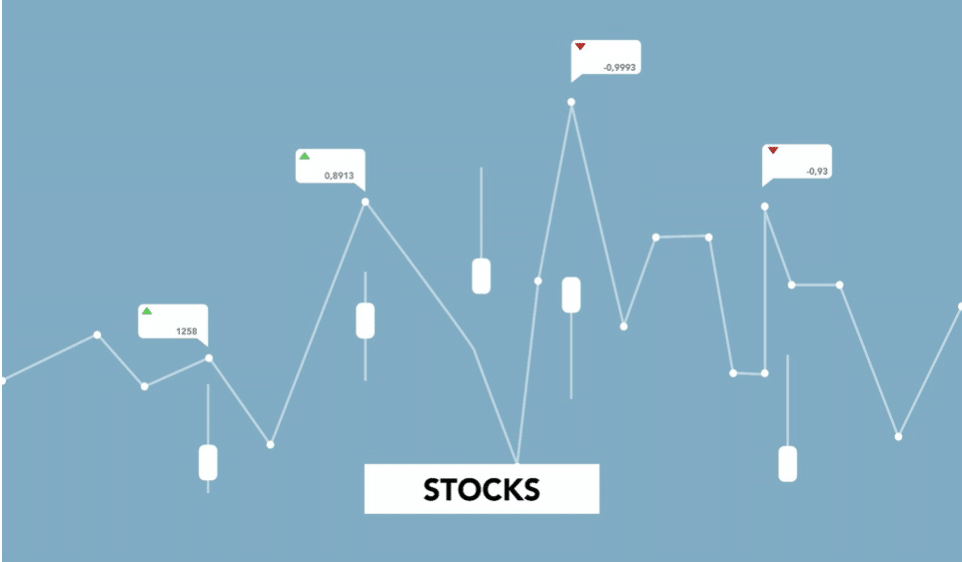 Tips for Beginner Stock Market Investors
Investing in the stock market can be intimidating at first. But these rules of the road can help guide you.
Actually invest
Now, this might seem like a silly tip, but in that first 401(k) plan I mentioned earlier, I opted in without really understanding what part I needed to play. I sort of assumed that when the money came out of my paycheck, my employer would invest it.
Turns out, as with most 401(k) plans, that money you tell the company to take out of your check sits in a money market account, at which point you need to actually choose how to invest it.
Those money market accounts pay about as much in interest as a savings account. And that means by leaving money there, you're making essentially nothing.
If you're not sure if your money is invested or not, please learn from my mistake and log into your online account or reach out to your HR team to confirm. I cringe, thinking about how much money I would have had if my money was invested correctly from the start.
Always get an employer retirement match if available
If your company agrees to match up to a certain percentage or dollar amount, please stop what you're doing and run, don't walk, to change your contribution to get the match. If you don't, you're essentially tossing free money away.
For example, let's say you make $50,000 per year and your employer so kindly offers to match up to 3% of your retirement contributions. That means when you contribute 3%, or $1,500, during the year, your employer tosses in another $1,500, making your overall annual contribution $3,000.
Over 10 years, that matching contribution would net you an extra $15,000 for doing absolutely nothing except pledging a small fraction of your income to your future. Like I said, free money! Don't miss out!
Dollar-cost average
A massive struggle for new investors (and some seasoned ones) is letting their emotions get the best of them. If you regularly allow things you read and hear to influence your actions, then a "set it and forget it" investing strategy is for you.
With dollar-cost averaging, you make a pre-determined contribution every week or month. The theory goes that this consistency means you'll sometimes make purchases at a higher price point and sometimes be able to purchase investments "on-sale."
It all evens out in the long run, and the major benefit is that it removes the emotion from investing.
Don't over-leverage yourself on retirement investments
Especially for newer investors, seeing the balance of your accounts go up can be exciting and kind of addicting. But be cautious about dumping all of your money into retirement vehicles. It's best to balance long-term retirement investments with those you can access without a fee.
If you decide to max out your 401(k) and it basically slashes your paycheck to nothing, you might be struggling to get by. And if you don't have sufficient savings, you might be forced to take a loan from your 401(k) to cover a major expense.
Instead, be smart and choose a contribution amount that makes sense and still lets you live your life.

The Bottom Line
It will literally pay dividends to get smart about investing and create a plan to start investing as soon as possible. I certainly wish I had started socking away cash with my first babysitting job, but that's hindsight for you.
Whatever age you are today, that's the best time to start. Don't let wishing you started earlier stop you from changing your financial future now. So if you think you're ready to start investing, be sure to:
Get your ducks in a row by creating an emergency fund and paying down high-interest consumer debt.
Decide on your investment vehicle and account holdings.
Find a long-term investment strategy like dollar-cost averaging and be sure not to over-leverage yourself on retirement accounts.