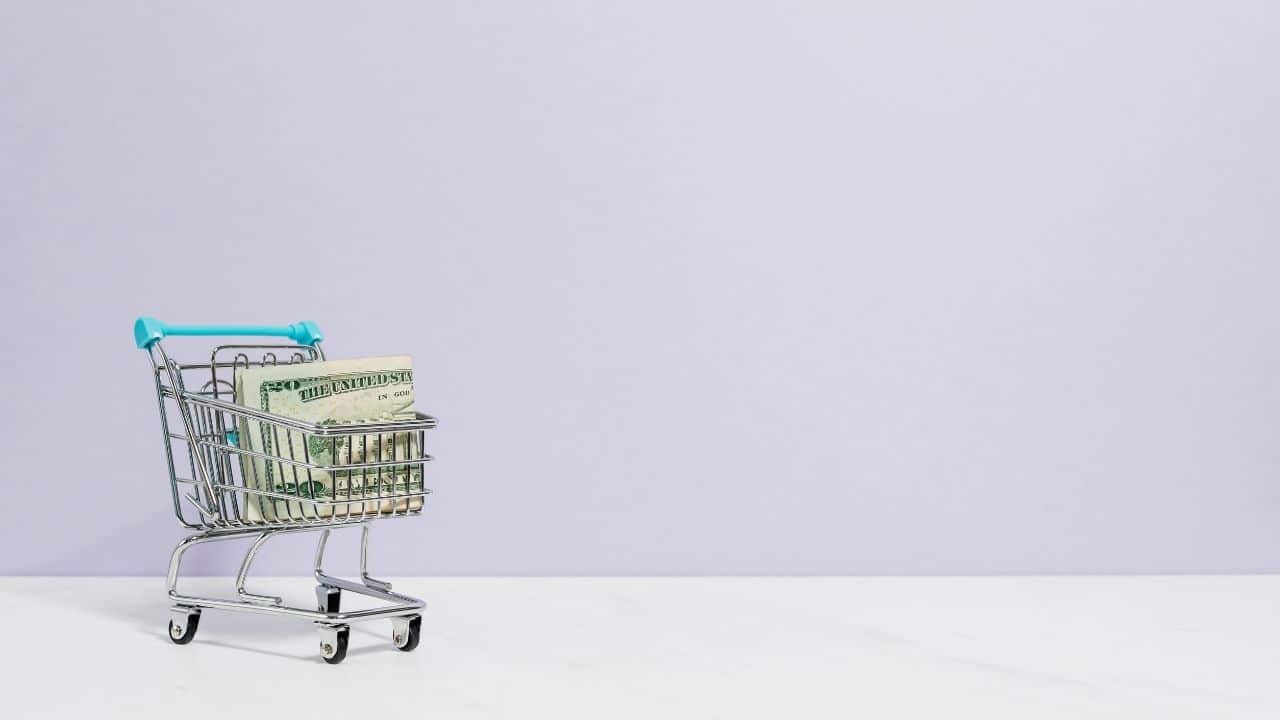 Disclaimer
We only endorse products that we truly believe in. Some of the links below may earn us some extra guac at no additional cost to you. Please pass the chips & thank you for feeding our habit.
Who doesn't love getting a good deal? If I save even $0.50 on a bag of chips, I feel like I'm the queen of the world. I used to be an extreme couponer, but these days I'm all about cash-back and rebate apps.
These apps work differently than a coupon because your savings aren't applied when you buy something— it happens after you check out, just like a traditional rebate.
While you'll earn a few bucks here and there with cash-back apps, if you stick with them, you could see a few hundred extra dollars in your pocket every year.
The exact process differs based on which cash-back app you download, but here's how they typically work:
You download the app and create an account.
You find a deal or a retailer you can shop with.
You buy something and, after checkout, you claim your cash-back. This can happen by uploading your receipt, linking a loyalty card, or shopping through a special portal.
Once you reach the app's cashout minimum (which is usually $20), you can cash out your earnings via a paper check, PayPal, or gift cards.
Cash-back apps aren't totally free, though. Keep in mind that you're selling your information when you participate in these cash-back programs.
But if you're okay with selling your information and buying habits, go nuts! You'll get the best results by carefully planning your cash-back activities and spending time on them consistently.
Are rebate apps worth it in general?
Your time is the most valuable thing in the world. Before you spend hours diving into the exciting world of cash-back apps, it's important to remember that you won't get rich with these apps.
Manage your expectations before you start using cash-back apps. A few weeks of work might yield $20 a month. And that's if you're using these apps consistently.
$20 a month is nothing to sneeze at, but you're not going to become a millionaire with cash-back apps. If you're looking at these apps because you really need money, try asking for a raise at work or taking on a side hustle to earn more.
But if you're just in it for a little spending money, cash-back apps yield a lot more value if you:
Read the fine print. Seriously. I once bought the wrong flavor of Doritos and didn't get the cash-back deal because of it. Make sure you're getting the right brand, size, and amount to qualify for the deal.
Don't buy stuff you weren't going to buy: Retailers offer coupons because they encourage you to spend more money. 77% of shoppers spend up to $50 more when they have a coupon, so don't let a cash-back deal tempt you into overspending.
Compare prices: Sometimes the generic version of Tylenol is cheaper than the name brand the cash-back app wants you to buy. Do some quick mental math to make sure the cash-back deal is actually a deal.
Stick with it: I once downloaded 5 cash-back apps and promptly forgot about all of them. Cash-back rewards only work if you stick with them. You can't expect money to just come in without doing cash-back deals consistently. This is why I recommend sticking with your favorite 1 – 3 apps.
Don't let the shiny allure of savings blind you! You've got to be a savvy consumer to actually save money with rebate apps. As long as you follow these guidelines, you'll get more value out of your adventures in cash-back hacking.
There are so many cash-back apps and websites out there. I've tried most of them, and I can say that some just aren't worth your time.
High payout minimums, slow websites, and a lack of deals can make it difficult to get anything out of a cash-back app.
With so many options out there, here are the 7 best cash-back apps that I've personally tried and loved.
Cashout minimum: $20
Checkout 51 offers cash-back for retailer-specific deals.
Whether you're shopping online or grabbing gas at the convenience store, you can upload your receipt to Checkout 51 to score cash-back deals.
Checkout 51 updates its deals once a week on Thursdays, so set a reminder on your phone to check the latest deals every week.
This app also allows you to buy more than one item in a transaction and submit an individual rebate for each purchase, which is pretty unique.
Cashout minimum: None
I used to frequent Coupons.com a lot back in my extreme couponing days. While you're free to use this site to select and print paper coupons, it also offers cash-back rewards.
Simply clip coupons ahead of time and link your account to your store loyalty card.
Coupons.com partners with retailers like Costco, Sam's Club, Target, Walmart, Dollar General, and more. If you don't have a store loyalty card, fear not: Coupons.com also lets you earn cash-back by uploading pictures of your receipts.
Coupons.com doesn't have a payout minimum, so you can cash out as little as $1 if you want. It pays out via PayPal within 48 hours.
Cashout minimum: $25
Dosh is the creepiest option on this list, but it's also the best rebate app for busy (or lazy) people. There's no need to scan receipts, submit promo codes, scan barcodes, or take surveys.
Simply link your debit card to the Dosh app and you'll automatically earn rebates.
Of course, you need to be okay with Dosh analyzing every purchase on your debit card, but if you want a truly automated cash-back app, this is the best option.
If you're worried about privacy, Dosh says it doesn't store your card information or share your data with third-parties.
You can cash in your rebates once you've earned $25. Get paid via Venmo, PayPal, or direct deposit in as little as a week.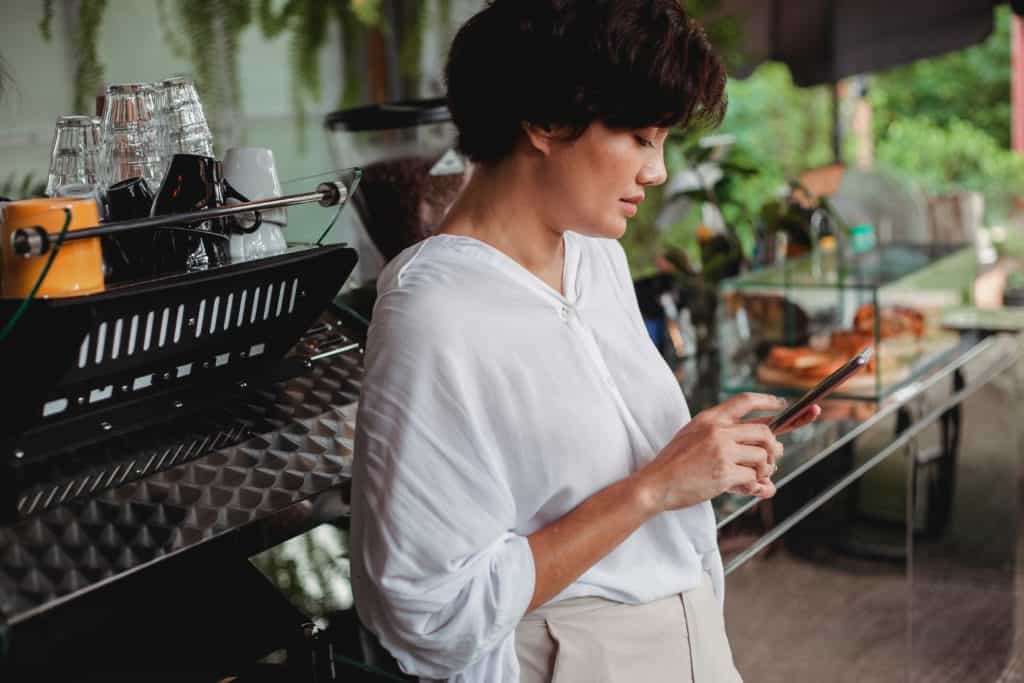 Cashout minimum: $3
I like Fetch Rewards because it has relationships with just about every retailer.
That means you can snap receipts from nearly any store to qualify for points. You do need to upload the receipt within 2 weeks (14 days) of your purchase, though.
Make it a habit to upload your receipts every Sunday and you'll easily start raking in points.
Keep in mind that Fetch uses a points system that converts into dollar amounts. 1,000 points equals $1, so you'll need at least 3,000 points to redeem your cash-back via gift card.
Cashout minimum: $10
I'll be honest: Honey is my favorite app on this list. Not only can you use it to automatically search for discount codes when you're shopping online, but you can use it to earn Honey Gold.
Honey Gold lets you collect 1% – 4% cashback on every qualifying purchase. Since it's a browser extension, you never have to worry about logging into a portal to access your rebates, either.
If you do most of your shopping online, you need to download Honey. This app alone has saved me over $100 in coupon codes, plus $50+ in gift card earnings with Honey Gold.
You can only redeem Honey Gold via an e-gift card once you reach 1,000 Gold (or $10).
Cashout minimum: $20
Ibotta is one of my favorite cash-back apps because of how clean and easy the app is to use. If you buy a lot of packaged food goods at stores like CVS or Walmart, you'll get a lot of use out of Ibotta.
Plus, the deals reset every 2 days, so if there's nothing good in the app today, check back in a few days.
Their minimum payout is $20, but if you use a signup bonus, you can get your first payout much faster. You can receive your cash-back via Venmo, PayPal, or gift cards.
Cashout minimum: $2
The great thing about Shopkick is that you don't have to purchase anything to earn points.
This app rewards you for walking into a physical store and scanning barcodes.
If you frequent retail locations and like taking your time in-store, you can earn "kicks" (or points) by uploading receipts, linking your credit card, shopping online, or watching videos.
250 kicks equals $1, so you'll need at least 500 kicks to cash out for $2. But with a low cashout threshold and totally free options, Shopkick is a great way to earn cash-back without spending real money.
The Bottom Line
Cash-back apps won't turn you into Daddy Warbucks, but they're a nice perk for a few minutes of work here and there.
If you read the fine print, only purchase items you were going to buy anyway, and consistently spend time on a few of your favorite apps, you'll see an additional $20 – $50 in your pocket per month.
But if a cash-back app isn't working for you, delete it! There are too many options out there for you to waste time on an app that you don't enjoy.
In a world where every cent matters, cash-back apps are a great way to bulk up your savings, enjoy a small luxury without the guilt, and chip away at debt for little added effort.
Keep Reading: