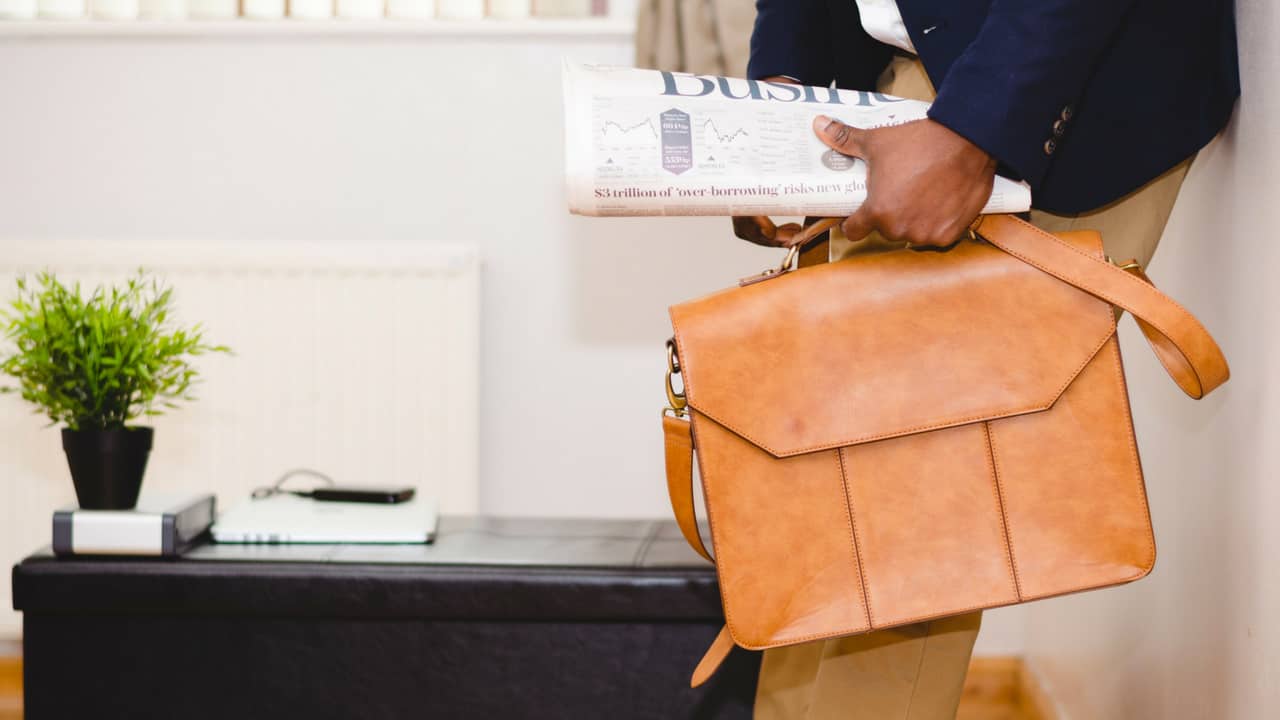 Disclaimer
We only endorse products that we truly believe in. Some of the links below may earn us some extra guac at no additional cost to you. Please pass the chips & thank you for feeding our habit.
Everyone knows that being good at "adulting" includes being financially responsible, but what does that really mean? It's a complicated question that will have a slightly different answer for each person, but in the end it boils down to being able to live within your means.
If you struggle to spend less than you make, you're not alone. Want to know how to handle your cash and get the most out of every paycheck? Well then, it's time to make 2018 your most financially responsible yet.
#1 Make A Real, Big Kid Budget
The first step is also the hardest – making a real, comprehensive budget. This isn't a vague document where you guesstimate how much you're going to spend each month, this is where you write down what you actually are going to spend. I personally break down mine into three categories:
Must Spend: Mortgage/rent, utilities, student loans
Difficult to Reduce: Commuting costs, groceries
Optional: Shopping, restaurants, video streaming, travel, savings
If you already have a budget, congratulations! Make sure you keep it healthy by reviewing it every few months, and stick to it. You can also level up your financial responsibility by moving investments in your future (such as savings, additional school work, exercise) into the "Must Spend" category to ensure you always make those payments before going on shopping sprees.
#2 Pay Down Debt
While having credit cards can be great for your credit score, carrying a balance that is too high for you to pay down in a month isn't!
If you carry a lot of debt through credit cards, student loans, housing loans, or all three, make a plan to live well below your means to pay them back faster. Believe me, once you do the math on the interest you're accumulating, you'll see just how much you save by even reducing the time you're in debt by a year.
#3 Get Your Head Right
Alright, you've got your budget and you're working to pay down debt, that's great! Now it's time to do a quick mental health check when it comes to money. This is a tough one for some, because it means challenging the beliefs about money you were probably raised with, but that's why it's so important.
Dedicate time for you (and your spouse, or anyone you share finances with) to both read about how money and psychology work together. Dig deep to understand what your irresponsible buying "triggers" are, and make a plan to avoid them.
For many, the real problem is that the value of money is vague. If this sounds like you, try this: when you're about to make a non-essential purchase, calculate how much time you have to work to afford it. For example, say you make $30 an hour, and you're considering treating yourself to a luxury bag that costs $300. If your boss or client told you tomorrow morning that if you work for them for ten hours, they won't pay you, but they will give you the bag, would that seem like a fair trade to you?
#4 Build That Emergency Fund
You never know when something bad is going to happen. Even if all you can afford is to put $10 in a month, start saving for a financial safety net today.
An emergency fund is a savings account that you shouldn't touch except in a true emergency. While it's up to you how much is "enough," ideally you should have at least 90 days of expenses saved.
#5 Invest In Your Future
While I feel morally compelled to tell you to save for your retirement – and yes, you really, really should, even if you're young – it's also important to consider other ways you can invest in yourself.
Whether this means spending a few bucks to take a class online that will help you land a better job later, or investing in stocks and buying bonds, know that while nobody knows what your future self will want and need, saving what you can now will help.
Being financially responsible often seems like a huge task, but it doesn't have to be. Being great with money is just like learning any other skill: start small and keep practicing good habits. Pretty soon it will seem like you always knew what you were doing.