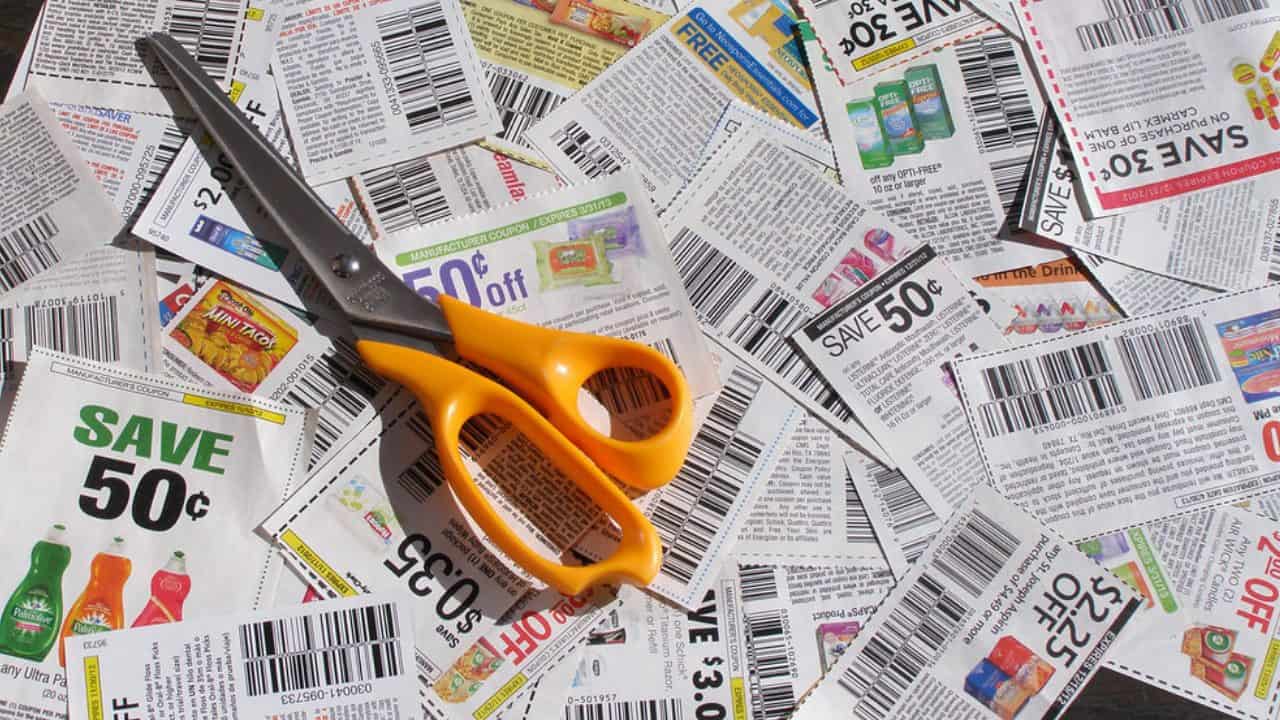 Disclaimer
We only endorse products that we truly believe in. Some of the links below may earn us some extra guac at no additional cost to you. Please pass the chips & thank you for feeding our habit.
Got coupons on the brain? You aren't alone. 90% of shoppers have used a coupon before. While most of us have used a coupon here or there, few people use coupons on a regular basis.
But guess what? Shoppers who go all-in on couponing can save $30 – $50 a week. That's a lot of cheddar!
I saved hundreds of dollars with extreme couponing, but today, I take a much more reserved approach to saving money. If you're looking for a solid strategy to save money—without devoting hours every week to the art of couponing—here are the 5 steps I take to save money with coupons.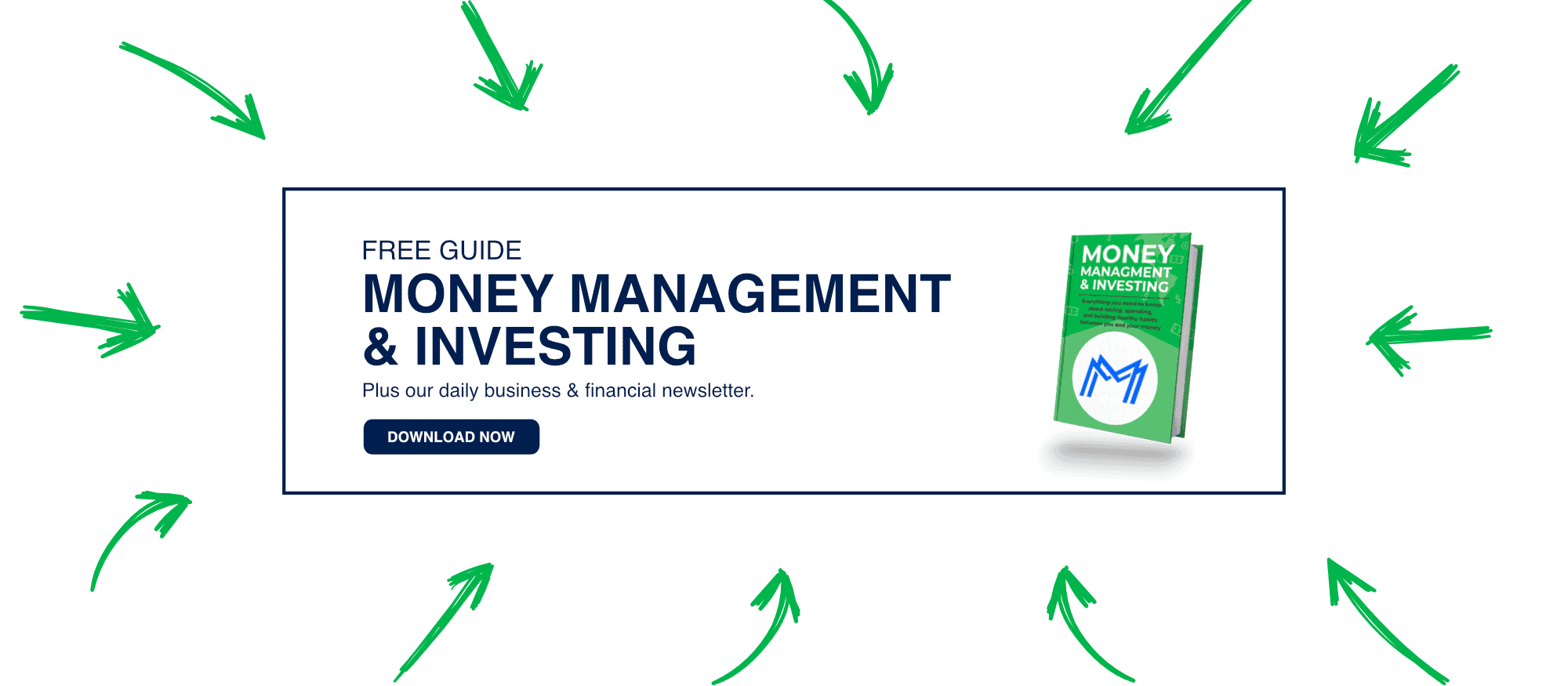 How Extreme Couponing Works—and Why it's Not for Me
Extreme couponing is different from regular couponing because it encourages coupon stacking. Instead of simply buying one bottle of Dawn with a $0.50 off coupon, an extreme couponer would buy 10 bottles of Dawn with a stack of 10 identical $0.50 off coupons.
Extreme couponing is a great way to stockpile a lot of goods for less. However, that means you have to source several copies of a coupon, which means you have to spend more time sourcing the coupons and finding deals.
Since most coupons come from the manufacturer and not the grocery store where you're shopping, every coupon has different rules. They typically limit quantities and how you can combine different discounts together. There are plenty of "gotchas" in the fine print that can seriously ruin your day if you don't know what you're doing.
Occasionally, grocery stores will also offer their own coupons. In my case, HEB occasionally gives me a coupon for $5 off my next purchase. The cool thing about extreme couponing is that you can combine manufacturer coupons with store deals to save more money. Nice, right?
Well, not really.
Extreme couponing requires a lot of time. You have to sift through not only the newspaper for coupons, but you also have to look at stores' sales papers to spot the best deals. Aside from the time, you'll spend a fair amount of money on extreme couponing because:
You're buying multiple products without an immediate use.
You have to find a place to store these extra products.
You have to buy several newspapers to source duplicate coupons.
I learned how to do extreme couponing at a free workshop that was hosted by none other than our local newspaper. Its team cleverly realized that extreme couponers would buy up to 10 copies of the newspaper every week, so it offered the training for free.
Before I knew it, I signed up for 3 copies of the Sunday paper and spent over 5 hours a week couponing. I was addicted to the thrill of deal-chasing, but as the bottles of Pantene took over our guest bathroom cabinet, I realized extreme couponing was too extreme for my life.
It's a great hobby, but extreme couponing can become a full-time job on its own. In my experience, couponing is more sustainable in the long term if you coupon in a way that works for your life.
My 5-step Process for Saner Couponing
Most people don't want to spend hours every week couponing. Today, I spend very little time couponing thanks to my streamlined 5-step process.
1. Know Where to Source Coupons
To get started with couponing, first you'll need to source coupons. My favorite places for sourcing coupons include:
Newspapers: The Sunday paper is a treasure trove of coupons. Feel free to sign up for multiple subscriptions if you want to do coupon stacking, but I prefer to buy one copy of the paper every week at Dollar Tree.
Coupons.com: This website used to be print-only, but now has its own app. Simply clip your coupons of choice, print them or download them to your phone, and you're good to go. If you want to stack coupons, you'll need to sign up for multiple Coupons.com accounts, which is why both my husband and I have accounts.
Catalina coupons: Sometimes the grocery store will print both your receipt and a handful of coupons after you check out. These are called "Catalina coupons" that provide both manufacturer and retail discounts.
Peelies: Check your products carefully! Sometimes products on the grocery store shelf come with a coupon sticker on the box.
Friends and family: Does your mom toss Red Plum every time it comes in the mail? Ask friends and family to give you their unwanted coupons. You never know when it will lead to a deal!
2. Only Clip Useful Coupons
When I first started couponing, I clipped every doggone coupon that came my way. I would think crazy things like, "What if I need men's Rogaine shampoo, though?!"
It was especially ludicrous because my husband has a full head of hair.
This is the reason why manufacturers offer coupons: they encourage you to spend more money! In fact, 77% of couponers spend $10 – $50 more than they meant to spend because of coupons. Ouch.
Don't clip coupons for things that you don't need or that you don't already buy. After all, you're only going to save money couponing if the discount applies to something you were buying anyway.
These days, I mostly coupon for expensive household goods. Don't get me wrong: I still clip coupons to save $0.50 on a bag of chips. But coupons are better used on high-dollar goods like:
Toilet paper
Laundry detergent
Diapers
Razors
If you're in a rush and don't have a lot of time for couponing, focus your energy on the items that will have the biggest impact on your weekly shopping trips. And whatever you do, only clip coupons for items that you actually need.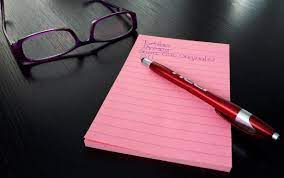 3. Create Your Shopping List Independently
Remember how coupons encourage people to buy stuff they don't need? This is the big pitfall of couponing, and it's precisely why I make my weekly grocery list without looking at my coupons at all.
Once I've made my list, I sift through my coupons and match them with the items on my list. Although I don't let coupons influence what's on my list, they might have an effect on the brand I choose or the quantity I buy. For example, I might get Finish dish pods instead of Cascade if I have a good coupon for them. If I need to stock up on paper towels, I'll whip out any duplicate coupons I've saved.
Most coupons come with finicky rules and fine print. Instead of forcing myself to read the fine print in the middle of the store, I check each deal before I shop. I'll even add the rules to my grocery list so I don't forget. This way, I know if there are any limits on manufacturer, size, quantity, or time before I step foot in the store. It's a great way to ensure that I'm using coupons correctly and actually saving money!
4. Shop Carefully (and kindly)
Make sure you take all of this week's coupons with you when you shop. I like to keep a designated envelope in my purse just for my coupons.
Be sure to consult your grocery list for the correct products, brands, and quantities. If it isn't a perfect match, I either nix the deal from my list or buy the cheapest option available. For example, if I wanted to buy two jugs of Tide 16 ounce detergent but it's out of stock and I still need detergent, I buy the cheap store brand instead. I can always try to use the coupons next time!
Also, be exceedingly nice to your cashier. Coupons don't always work correctly, which is frustrating, but it isn't an excuse to cuss out your cashier. There's a respectful way to inform your cashier about coupon policies or rules. And if they aren't able to honor your coupons, you can always remove the item from your cart and go about your business.
5. Double Dip with Rebate Apps
At this point, the hard work is over! But if you want to save even more money, submit your receipts through rebate apps. I put my store receipts through Ibotta and Checkout 51 to save a few bucks here and there. You won't get rich using rebate apps, but it adds up to $20 here and there for minimal work.

The Bottom Line
I adore coupons, but they certainly aren't a big part of my life these days. Most folks don't have the time to dive headfirst into extreme couponing and that's okay! You can still use the principles of extreme couponing to save money with less time.
Whether you're trying to make ends meet on a shoestring budget or just need to save a couple of bucks, these 5 steps will help you save more money with coupons:
Source coupons from the right places.
Only clip coupons you'll use.
Create your shopping list without looking at your coupons.
Buy the correct products.
Double dip on deals with rebate apps.
If the thought of a deal gets your blood pumping, you have my blessing to go all-in on extreme couponing. But for most folks, these 5 steps will help you slice an extra $10 or so off your weekly grocery bill. You're already buying something—why not save a few bucks?