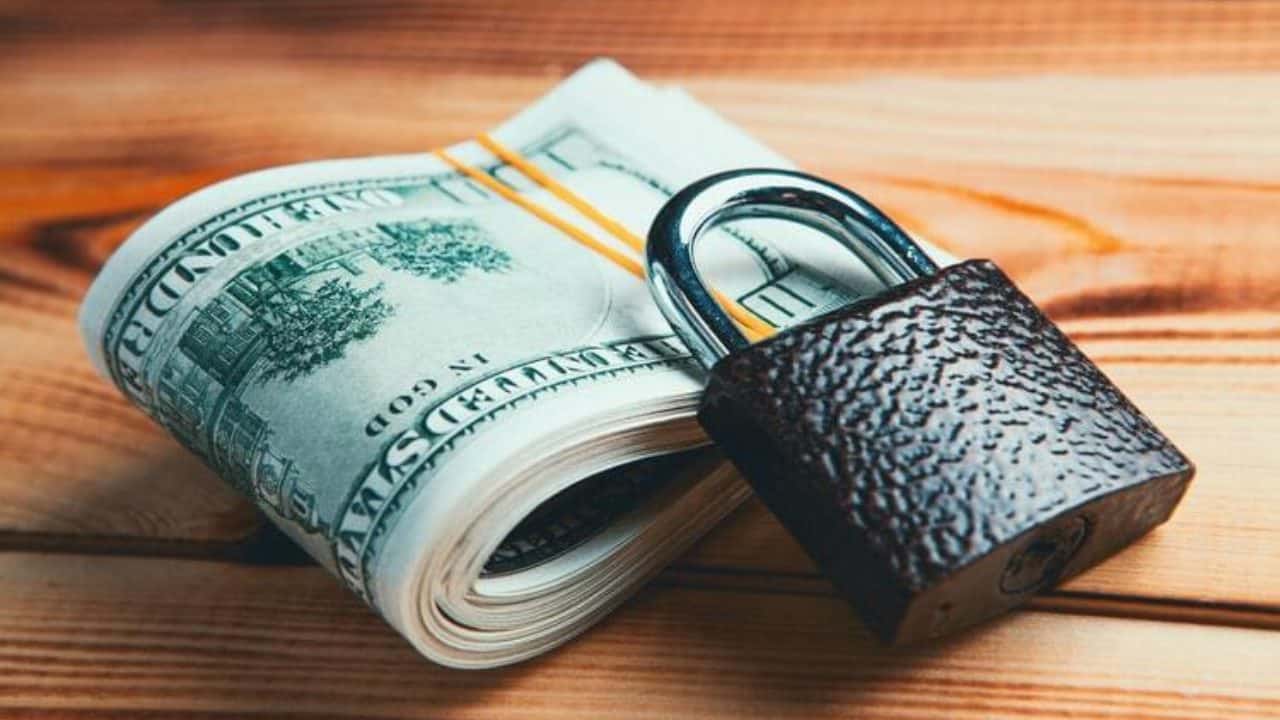 Disclaimer
We only endorse products that we truly believe in. Some of the links below may earn us some extra guac at no additional cost to you. Please pass the chips & thank you for feeding our habit.
Nobody wants to be "cheap," but frugality is an attractive quality to 92% of the population. That's probably because, unlike skinflints, frugal folks aren't afraid to spend money. I'm happy to spend cash on the things that matter most to me.
Being frugal is about putting your dollars towards the things you care about—and not overspending on the things that don't matter. It's about having ultimate control over your relationship with money and spending habits.
Instead of scrimping and saving every single penny you earn, take a more frugal approach to life. Best of all, you can make just a few small changes to preserve your hard-earned dollars.
Fortunately, you don't have to become a cave-dwelling hermit to be more frugal. Enjoy life to the fullest while minimizing expenses where you can. I made these 5 simple changes to lead a more frugal life.

1. Curb overspending—stat
There's nothing worse than wasting your money on BS. Frugal folks put their money where it matters, and that means streamlining expenses.
Create a budget to identify where you're overspending. I created separate line items for housing, food, entertainment, and savings so I could categorize each expense.
If, after adding up my expenses for the month, I realize one category is over budget, I investigate. For example, last month I went over budget on takeout because of my Starbucks obsession (oops!).
You can save more money by canceling or downgrading bills like:
Streaming services
Monthly subscriptions
Insurance
Phone service
Gym memberships
If you have your bills on autopay, double-check them every month. Autopay is awesome when it works, but it doesn't always fire correctly.
My husband once paid three months' worth of utility bills at once because of an autopay glitch. Double-check that your autopay posts on the right day and for the right amount.
2. Learn how to have fun for free
I still love going to the movies and dining at nice restaurants. But these excursions easily cost me $50 a pop, which adds up quickly. Feel free to treat yourself from time to time, but if you want to cultivate frugal habits, you need to learn how to have fun for free.
Everybody's definition of "fun" is different, but I like to entertain myself for $0 by:
Checking out local parks and walking trails.
Playing the same video games over and over again.
Renting books and DVDs for free from the library.
Hanging out with friends at my house.
Attending local events I find on Meetup.com.
Volunteering at the cat shelter.
You definitely need to use your imagination, but it's possible to have meaningful fun for $0. Try a few free activities this week to see what you find the most fun.

3. Eat at home
On average, home-cooked meals cost just $4.31 per meal while takeout costs $20.37 per meal. That means you have the opportunity to save $15 every time you cook at home.
Food is really personal, but in my case, I've had more success eating plant-based, whole-food meals. I eat a lot of affordable ingredients like beans, veggies, and grains, but you can still save money buying less desirable cuts of meat, too.
I don't think there's anything wrong with canned or frozen food, but you'll likely pay more for convenience foods that are prepped, chopped, or cooked. If you want to save the most money possible, try processing fruits, veggies, meats, and grains yourself.
I've been able to save more money on food by creating a meal plan every week before I shop. This way, I only buy the ingredients I need—plus, I'm less likely to eat out because food is waiting for me at home.
I also became that weirdo who brought her lunch to work. While my coworkers and bosses preferred to eat out every day, I enjoyed home-cooked lunches instead. I tried to cook meals that would still taste good as leftovers—no day-old sushi for me. Meals like:
Cold sandwiches or wraps
Pasta
Salads
… are all affordable, work-friendly meals that will save you more money.
4. Clip a few coupons
I fell down the rabbit hole of extreme couponing, which saved me money, but it consumed hours of time every week. Fortunately, you don't need to make couponing a side job to save money.
If you receive Red Plum (now called Save) or other sales papers in the mail, make sure you clip relevant coupons and keep them somewhere safe. I like to store coupons in an envelope that I stash in my purse for easy access. If you can't find any local coupon flyers, use Coupon.com's printable coupons instead.
Remember, retailers use coupons to get you in the door. Don't let coupons persuade you to buy anything you weren't already going to buy. After all, a $0.50 discount on a $5 item still means you spent an extra $4.50—stick with your shopping list to use coupons wisely.

5. Spend money on what matters to you
I don't spend money on nice clothes because I don't really care about clothes. Instead, I use my money on travel. Other people do the exact opposite and that's okay! This is the beauty of frugality: only you can decide where your money generates the biggest return in your life.
Maybe your spending is already low and you're living beneath your means. But if you're spending money on things that aren't important to you, like takeout meals, your money still isn't working for you.
The best way to be frugal is to define where you'll spend more money and where you want to cut corners. For example, healthcare is a non-negotiable cost for me.
I always pay for annual checkups and healthy food because health is my number-one priority. On the flip side, I buy all of my birthday cards and party decorations from Dollar Tree because they aren't as important to me.
If it makes sense, rebalance your budget so you spend money more meaningfully. In my case, that meant reducing my entertainment budget and increasing my healthcare and food budget. The goal is to customize your budget according to how you want to live your life.
The bottom line
The good news is that you don't have to make all 5 of these changes right now. Actually, I would encourage you to make just one change at a time. Otherwise, you risk making yourself feel deprived, which can send you into a spending bender that will undo all of your progress.
Instead, try one change at a time, see if it works for you, and adjust it to your own life. Frugality comes in every shape and color, so don't be afraid to mold these frugal tips to fit your life:
Cut expenses and stop overspending.
Have fun for free.
Eat food at home and bring your own lunch.
Clip coupons.
Spend money on what matters.
Over time, these frugal habits will become an automatic part of your daily routine. Honestly, I'm surprised I ever lived my life differently. When you integrate frugality into your lifestyle, you'll find more joy, create a healthier relationship with money, and achieve more of your life goals.
Keep Reading: