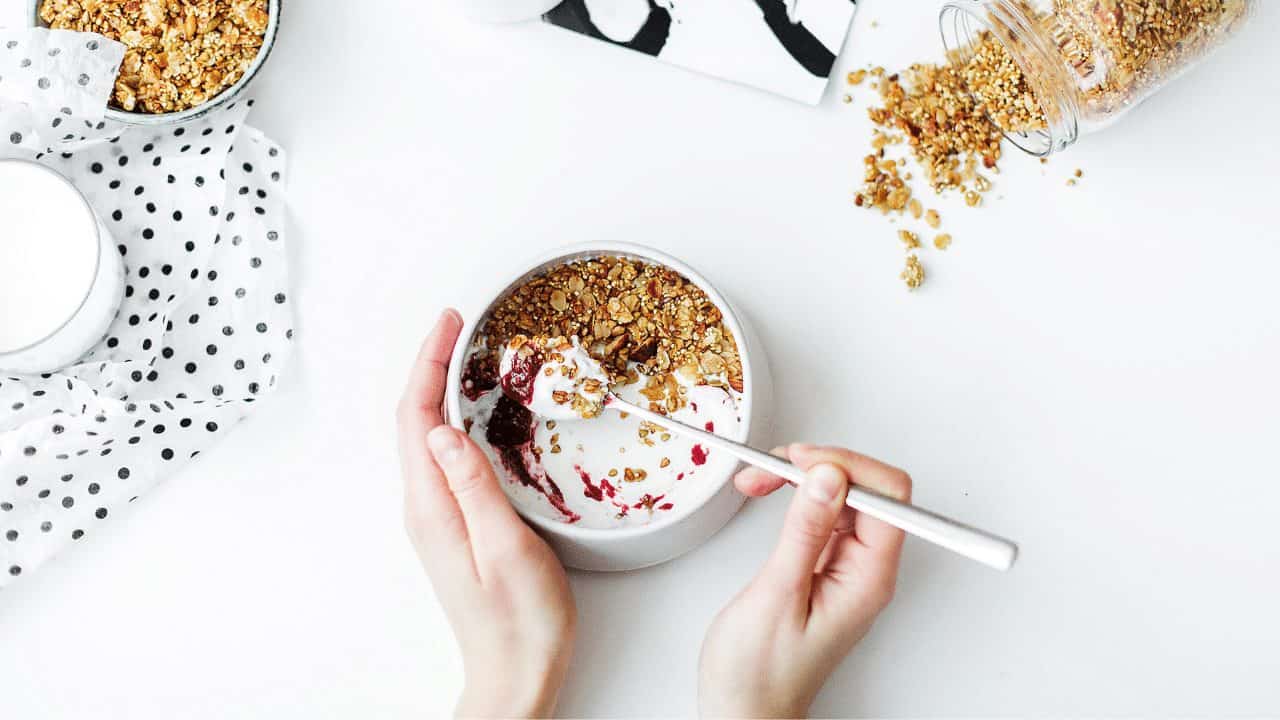 Disclaimer
We only endorse products that we truly believe in. Some of the links below may earn us some extra guac at no additional cost to you. Please pass the chips & thank you for feeding our habit.
Food can be such a nuisance to me. My kids joke that when they move out, I will subsist on wine, fruit, cheese, and peanut butter toast. They are not far off. 
Unfortunately, my teenage kids would prefer a little more variety, not to mention my husband. Now, I could tell my kids they have to cook and count it towards a Life Skills credit, and sometimes I do just that. 
But I can't get away with it every night. Sometimes I have to think a little harder and prepare a nutritious, affordable, and enjoyable meal. 
Don't get me wrong. I actually like to cook and eat nice food, but like so many Americans, I am a very busy woman, juggling work, home, and volunteer activities. I need meal planning and preparation to not consume too much time. 
And like so many Americans, I suffer from serious sticker shock at the prices of food these days. How can we manage to eat well without breaking the bank?
Over the years, I have tried many methods with varying degrees of success. And I have learned a few tips and tricks that make meal planning a little easier, a little more realistic, and certainly more affordable. 
The Cost of Feeding a Family
According to the USDA, the average weekly cost of feeding a family of 4 should be between $148-$296, depending on how economical you choose to be. This works out to roughly $5 to $10 a day per person. 
That is for all daily meals. If you eat out for even one meal, you have blown it already. And even eating at home can stretch this budget. How is it possible?
With some serious soul searching and alterations to your diet, both of which will probably make you and your family healthier. Here are my big 5 money saving tips:
Be VERY wary of beverage purchases. Juice, soft drinks, sparkling water, sports drinks, and alcohol can kill a budget in no time. Make them a splurge, not a necessity.  

Utilize the bulk bin. We have containers for all dry goods, beans, spices, etc. that we fill for much less than pre-packaged items. 

Avoid almost all prepackaged items, in fact. You've probably heard the advice, "Shop the perimeter of the store." This means fresh produce, meat, dairy, and some frozen items. The worst culprits are snack foods—crackers, fruit snacks, cereal, energy bars, chips. Don't buy any of them. 

This may touch a nerve, but don't buy everything organic. If you feel strongly about eating organic, use your money wisely buying only the handful of items that are "dirtiest" according to

EWG

. My big two: greens and tomatoes. 

Make meat a side dish, not the main deal. Meat is by far the most expensive part of a meal, so choose the cheap kinds (whole chickens or thighs, ground beef, etc.) and stretch them. 
Menu Planning for Smart Shopping 
It's all well for me to give you tips of what to avoid, but how can you best spend your food budget to actually make nice meals? Here's where things get fun. 
I have not always succeeded at menu planning. I have tried to create my own monthly plans, but somehow it never lasts long. We end up eating whatever I can thaw out quickly and throw together. 
Lately, I have splurged on a Cooking Light subscription ($38 quarterly). And I have to say, we are loving it. I entered in some parameters based on dietary goals and needs, and they create weekly menus for breakfast, lunch, dinner, and snacks for a family of 4. 
It is easy to change a meal if I don't like their suggestion, and the portions are always perfectly spot on. And the best part? The recipes taste great!
And finally I can create a shopping list on the site based on the menus for the week, removing items I already have. This is such an invaluable tool. I can go to the store armed with a list of what we need for the week, stay focused, and know that I won't have to worry about being without an ingredient. 
Now, Cooking Light provides healthy, easy menu planning, but their choices are not always inexpensive. I still have to do the work of choosing the right meals for our budget. But I highly recommend their service if menu planning is an issue for you. 
Of course, there are many other options for menu planning: make your own plan based on your family's favorite meals, look for interesting recipes on blogs, or use good ole' fashioned cookbooks. The main point is to have a definite plan in place BEFORE the shopping, preparation, and cooking. 
Beyond Rice and Beans
Eating on a budget does mean cutting many luxury items from the shopping cart and making more meal components from scratch. You will need to eat cheaper meats, fruits, and vegetables. 
Does this mean you will eat nothing but rice and beans? No…although rice and beans from the bulk bin are a great part of a budget-friendly diet. 
Truly healthy choices are almost always cheaper and more budget friendly.
But remember I said you have to do some soul searching when deciding a budget-friendly menu plan? This works two ways. You have to get into a mindset of preparing and eating healthy meals from cheaper ingredients most of the time. 
But you also have to decide where you need to splurge a little for the good of your culinary delights. 
For us, this means buying good quality coffee beans, decent boxed wine, and fish/seafood about once a week. 
For you, it may mean a weekly steak, a fancy cheese, or a carton of ice cream. 
Menu planning will help greatly towards meeting budget constraints, help you make healthier options, and may even spice up your daily food routine. But remember eating is a joy. 
Even if you subsist on wine and toast.
Contributor's opinions are their own. Always do your own due diligence before investing.
Keep Reading: