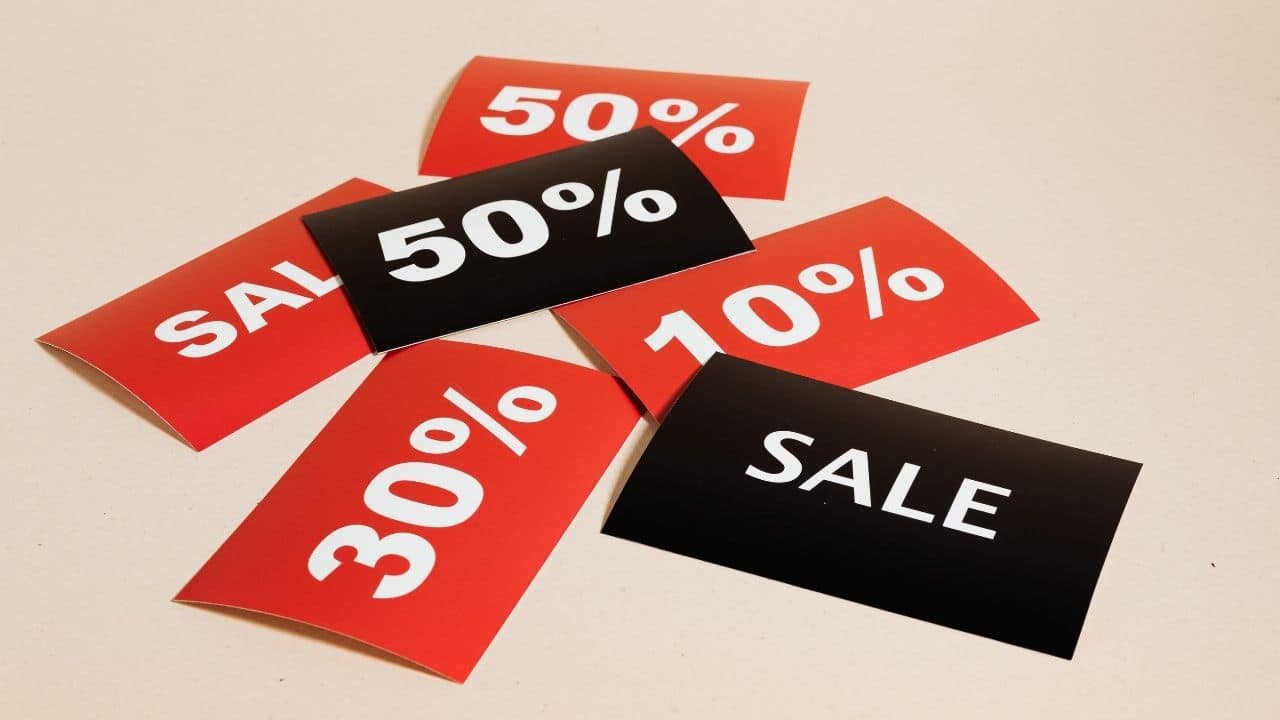 Disclaimer
We only endorse products that we truly believe in. Some of the links below may earn us some extra guac at no additional cost to you. Please pass the chips & thank you for feeding our habit.
Celebrated on the last Monday in May, Memorial Day marks the unofficial start of summer in the US. While it's been an official US holiday since 1968, it was celebrated on a smaller scale throughout the country after the Civil War.
(Fun fact: Waterloo, New York is credited as the birthplace of Memorial Day, with documented celebrations happening as far back as 1866.)
The true purpose of Memorial Day is actually a somber one: it honors the people who died while serving in the US military. While some of us make it a point to remember the fallen on Memorial Day, many Americans treat it as a fun three-day weekend to let their hair down.
Chances are, you've spent your Memorial Days with family, barbecue, outdoor adventures, and (of course) shopping. Learn why America goes bananas for Memorial Day sales and how to spot the best deals.
Why is Memorial Day a Shopping Event?
The commercialism of Memorial Day has always bothered me as an Army brat—especially because this holiday is about honoring fallen soldiers. How in the world did a somber holiday become synonymous with barbecues and blowout sales?
Well, it comes down to a few factors, like:
Warmer weather: Late May marks scorching-hot temperatures here in Texas. In many parts of the country, summer unofficially starts on Memorial Day. When the weather warms up, people are itching to get out and buy stuff.
Time off work: If you've ever used a three-day weekend to buy appliances, mattresses, or other big-ticket items, you certainly aren't alone. Most office workers have a three-day weekend for Memorial Day. Retailers are open, of course, so that means there are more shoppers eager to use their extra day off to shop.
Moving season: 80% of all moves in the US happen between April and September. Memorial Day sales give people a chance to stock their new home with furniture and appliances. This is why you see so many sales for mattresses, appliances, and furniture on Memorial Day.
Tradition: Honestly, there's no going back at this point. We've spent more than 50 years celebrating Memorial Day with sales, and that's unlikely to change anytime soon.
At any rate, retailers use Memorial Day as an excuse to lure in more shoppers when they're in the mood to buy.
Most stores start their Memorial Day sales two weeks before the actual holiday. So if you plan on spending your three-day weekend camping with the fam, don't worry. You can always take advantage of these sales earlier.
You should also look for online and in-store deals. Some retailers offer online-only discounts, which is great in the middle of a pandemic, anyway.
What NOT to Buy at a Memorial Day Sale
Most Memorial Day sales slash prices in several categories, but some sales aren't actually worth it. Retailers often create an illusion that certain "deals" are the best you'll see all year, but in reality, you're better off buying certain items later in the year.
The best way to know if a particular item is a good deal is to track its price over time. Tools like Honey will do this for you so you can see if you're getting a good deal on online sales.
If you're shopping in person and can't check an item's historical price, don't worry. You just need to know which item categories aren't a good deal during Memorial Day. This includes:
Electronics: You might see some discounted HP or Dell computers, but the sales are way better during Black Friday. Right now you'll be lucky to get 10% off electronics; Black Friday discounts are more in the 50 – 70% range.
Bathing suits: Yes, you might need a bathing suit for summer, but Memorial Day isn't the best time to stock up. Most retailers put bathing suits on sale in July or August.
Summer clothes: Summer style is in, but Memorial Day isn't the best time to buy summer clothes. You'll get a better deal during Back To School shopping season in August or September.
Of course, if you really need a swimsuit, go for it! But Memorial Day certainly isn't a good time to stock up on these items if you want a crazy-good deal.
The Best Memorial Day Sale Items
Ready to save some serious moolah? Memorial Day sales usually mean you can find steep discounts on big-ticket items. But don't let the sales trick you: never spend more money than you can afford. Retailers offer sales so you'll spend more money, so approach Memorial Day sales wisely!
With that said, here are 5 items you should buy during a Memorial Day sale:
Mattresses: Is it time to upgrade your mattress? Well, swing by a Mattress Firm or any other mattress store on Memorial Day to get a steep discount. It's not unusual to see 50% off deals as well as "king for queen" pricing or product bundles. One year we bought a mattress on Memorial Day and it came with sheets, a pillow, and a frame. So if you want extra goodies and discounts, Memorial Day is the time to buy a mattress.
Outdoor items: Warmer weather means more folks will be grilling, gardening, and DIYing. That's why retailers slash prices on patio furniture, camping equipment, bikes, hiking gear, and more on Memorial Day. If you're trying to zhuzh up your home or prep for a summer in the great outdoors, get the gear you need this weekend at a big discount.
Big appliances: Remember how most people move during April through September? This is why retailers offer discounts on big-ticket appliances during Memorial Day. You can save as much as 40% off on refrigerators, dishwashers, and washers and dryers at a Memorial Day sale. If you're a Sam's Club or Costco member, check there first. I recently bought a fridge from Costco for $1,200 that costs $2,000 everywhere else. Sometimes retailers like Best Buy will give you a better deal if you buy multiple appliances at once, too.
Small appliances: Don't need a fridge right now? No worries. Smaller appliances are also on fire sale during Memorial Day weekend. Upgrade your blender or coffee maker for 30 – 60% off.
Tools: It's DIY time, baby! Home Depot, Lowe's, and other home improvement stores offer awesome Memorial Day deals on tools. Save up to 70% on drills, saws, nail guns, and more. P.S. Father's Day is in June, so this is a great opportunity to upgrade your dad's toolset on the cheap.
The Bottom Line
Memorial Day is a big weekend for consumer spending. Over 74 million Americans participate in Memorial Day sales and spend a whopping $36 billion. And while it's meant to recognize fallen military heroes, it also means big sales across the board from most retailers.
You can make the most of your money by steering clear of "deals" on items like:
Electronics
Bathing suits
Summer clothes
If you're looking for the best deal, buy items like:
Mattresses
Outdoor items
Appliances
Tools
Do your research ahead of time. Check out each retailer's sale papers, emails, and social media promotions to see what's on sale. A little research will help you get the best deal possible this Memorial Day.
Oh, and feel free to shop 'til you drop this Memorial Day, but don't let the excitement of sales overshadow the true meaning of this holiday. Those backyard barbecues, family reunions, and Memorial Day sales are only possible because of sacrifice.
Be sure to take part in the National Moment of Remembrance at 3 pm on Memorial Day. You can also make a difference by supporting the families of fallen service members via Gold Star Families.
Keep Reading: