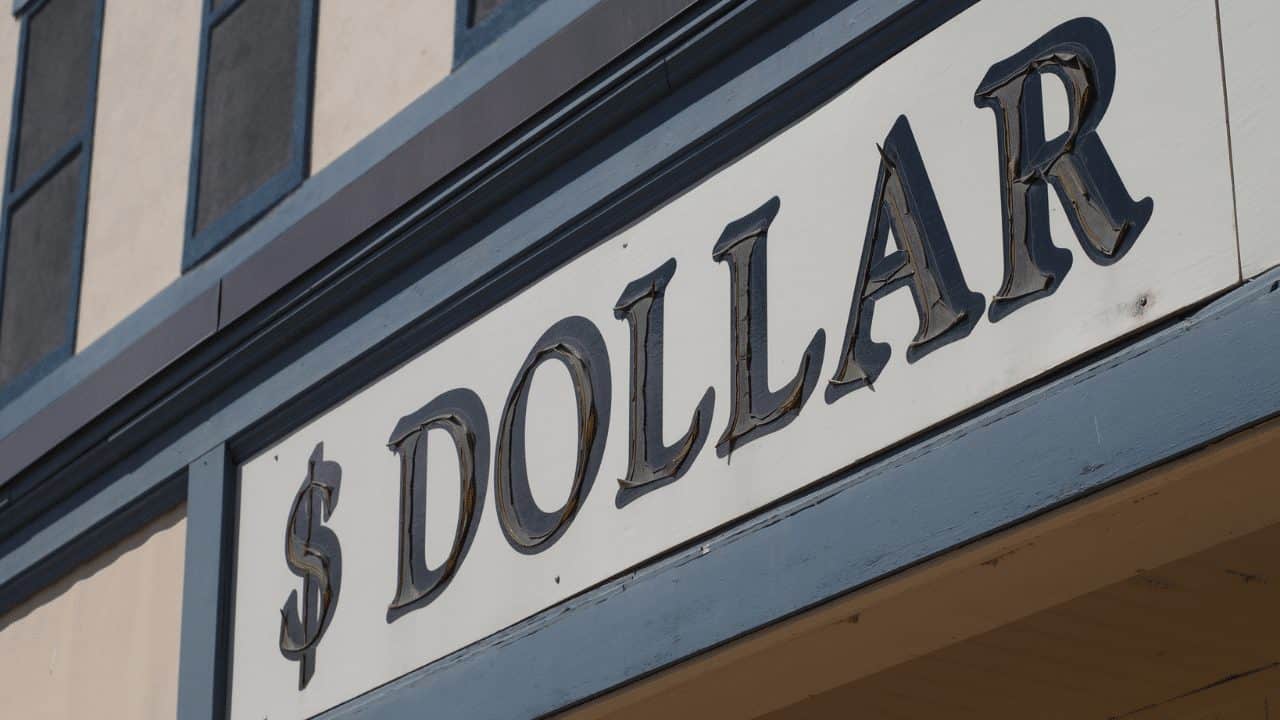 Disclaimer
We only endorse products that we truly believe in. Some of the links below may earn us some extra guac at no additional cost to you. Please pass the chips & thank you for feeding our habit.
I love my husband dearly, but to be honest, the dollar store was my first love. I remember coming out of Dollar Tree feeling like a queen after spending my $7 allowance on cheap baubles.
20 years later, I still love the dollar store, but I buy more practical things there these days, including snacks, party decorations, and birthday cards.
And I'm not alone in my dollar store obsession: there are 34,000 dollar stores across the US alone and continue to expand every single day.
Some dollar store brands like Dollar Tree and 99 Cent Only promise everything's just $1. Other brands like Dollar General charge $1 – $20 but still promise steep savings on everyday goods.
But I'll let you in on a secret: you can spend less than $1 at these stores with some careful planning. Check out these 7 hacks to save more money and spot the best deals at the dollar store.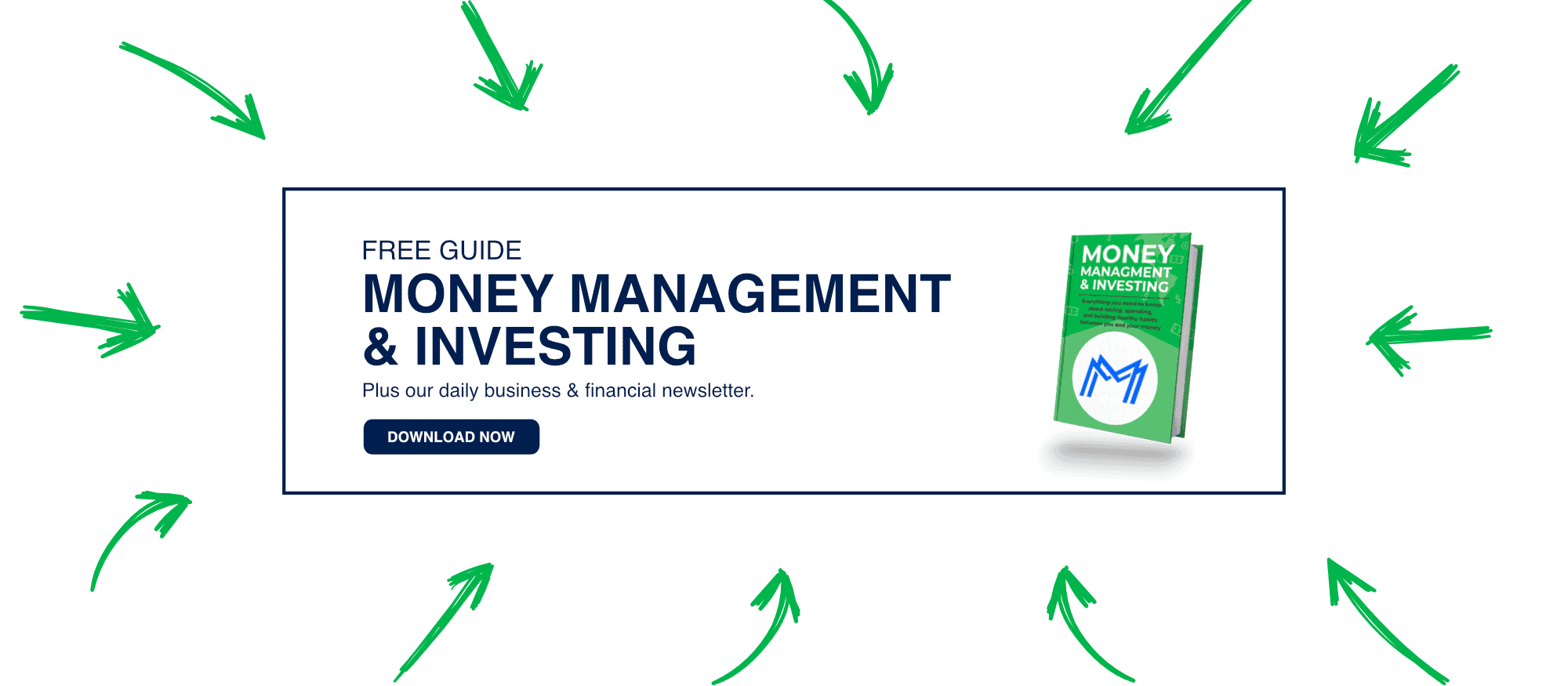 7 Dollar Store Savings Hacks
It's incredible that you can spend $10 at Dollar Tree and come out with a full basket. But if you really want to save more money at the dollar store, these 7 tips can shave a few bucks off of your bill.
1. Check Unit Prices
Yes, you can score a bag of bread or a box of pasta for $1 at the dollar store. But these pantry staples are already cheap at the grocery store. In fact, in my case, it doesn't make sense to buy rice, pasta, or bread at Dollar Tree—they're cheaper everywhere else.
For example, a pack of pasta costs 88 cents at the grocery store while a smaller package of pasta costs $1 at Dollar Tree.
If you really want to know if something is a good deal at the dollar store, calculate the price per unit. For example, both the grocery store and Dollar Tree might price the pasta for $1 a package, but the grocery store might have a lower cost per ounce. This requires making a few trips between the stores and doing a little math, but if you're crazy about savings, watch your unit prices.
2. Earn Cashback
You can't earn cashback through dollar stores directly, but this is still a great money-saving hack. I use my 2.5% reward credit card to buy everything, including my dollar store hauls. Some cashback apps, like Dosh, will automatically sync with your bank account to calculate rebates, too.
You won't get rich doing this, but if you shop frequently enough, you can save a few hundred bucks a year.
3. Shop Online (Really!)
This sounds weird, but yes, you can shop online at stores like Dollar Tree and Dollar General. You'll need to cover shipping if you get the items delivered to your house, but they do offer free in-store delivery. This is a great option if your dollar store doesn't carry the items you want.
Oh, and don't forget to use browser cashback portals like Honey! This allows you to earn even more rewards for zero extra effort, so give it a shot. If you shop online frequently, you'll be able to cash in your Honey Gold faster than you think.
4. Stack Coupons
Did you know that you're allowed to use both manufacturer and store coupons at the dollar store? It's legit, so try stacking coupons the next time you stop by Dollar Tree or Dollar General. This usually applies to name-brand products, like Dawn dish soap or Marie Calendar's frozen meals, that offer manufacturer's coupons.
5. Join the Store's Email List or Insider Program
Want the latest scoop on sales and discounts? Just sign up for the dollar store's email list. You can also follow them on social media or check out their blog.
For example, Dollar Tree created the Value Seekers Blog to give shoppers a heads up on sales, seasonal crafts, and more. If you're a diehard dollar store fanatic, this is a must.
6. Avoid Low-Quality or Dangerous Products
Look, there's a reason everything is cheap at the dollar store: the products aren't built for quality. In fact, sometimes these cheap products can be downright dangerous to your health.
Everyone's different, but in my experience, I skip these products at the dollar store:
Expired food: Just don't do it. Always check the expiration date before you buy anything edible at the dollar store.
Health items: This includes skincare, beauty products like nail polish, vitamins, and medicine. If your life depends on it, buy it somewhere else.
Electronics: Dollar Tree headphones will break with a week of use. Unless you're okay with electronics that break all the time, save your money to buy something better.
Tools: Dollar store wrenches will snap in half if you try to do heavy-duty work with them.
Batteries: These things last maybe a few hours. There's a reason Duracell is so expensive—quality batteries are worth the extra money.
7. Get to Know Your Store
Keep in mind that every dollar store is different, especially if you're shopping at a regional, locally-owned store. The best way to save money is to visit your dollar store at least a few times a month. This way, you understand its inventory and sales. Over time, you'll know when to shop, what to buy, and how to save more money at your local store.
The 7 Best Deals At The Dollar Store
I've talked about what not to buy at the dollar store, but what's actually worth the money? In my 20+ years of shopping at the dollar store, I've found that these 7 products are worth the low price tag of $1.
1. Party Supplies
I'll let you in on a secret: I used to plan sorority events for hundreds of people in college. I bought everything at Dollar Tree and no one noticed.
Unless you're hosting a really fancy shindig, nobody's going to be able to tell the difference between Dollar Tree and Party City decorations. I've literally seen the same $10 plastic table wrap at Party City sell for $1 at Dollar Tree.
This stuff is marked up like crazy at other stores, so stock up on products like:
Streamers
Plates
Favor bags
Hats
Balloons
Birthday candles
Birthday cards
Wrapping paper
2. Movie Theater Candy
Do you like movie theater candy? I'm a sucker for Buncha Crunch; candy just tastes better from a box!
My husband and I like to go to Dollar Tree, buy our favorite boxes of candy, and pig out while watching a movie. Since the dollar store sells name-brand candy that keeps for years, it's a great deal! I once saw a neighbor distributing these for Halloween one year, too.
3. Cleaning Supplies
Most cleaning sprays are super concentrated. As long as the directions don't say otherwise, there's nothing wrong with watering down cleaning spray to save money.
Unless you need name-brand Lysol, the dollar store cleaning supplies work just fine. I like to buy Dollar Tree's lemon cleaner and dilute it 50-50 with water. It keeps my counters clean and at $1, it's an incredibly frugal find.
If you're on a cleaning spree, the dollar tree also has good deals on rags, scrubbing brushes, and trash bags.
4. Kitchen Supplies
I'm not saying you should buy your pots and pans at the dollar store, but you can stock up on a ton of kitchen supplies on the cheap here. You can buy:
Silverware
Glassware
Measuring cups
Oven mitts
Mugs
… and a lot more from the dollar store. I furnished my first post-college apartment this way, so look around to see which kitchen finds are worth it.
5. Storage
I have a stack of Dollar Tree storage bins in my office right now. They're just $1 and come with a lid, which makes them perfect for organizing shelves.
Of course, dollar store storage bins are going to be smaller and flimsier than the more expensive ones at the Container Store. I wouldn't store anything important or breakable in them, but if you need simple storage, this is a cheap option.
6. Crafting Supplies
The dollar store is the place to be if you're a crafter. You can find all sorts of odds and ends that are perfect for your latest crafting project, including:
Plastic flowers
Baskets
Vases
Fake birds
Snowdrops
Sea shells
Rocks
Stickers
Decorative mirrors
7. Books and Toys
You won't find the latest high-tech toys at the dollar store, but it's still a great place to entertain the kiddos on the cheap. I take all three of my nieces into Dollar Tree, hand them a basket, and tell them to go nuts. I certainly can't give them the freedom to shop like that at Target! At $1 per toy, this is a great way to entertain younger kids who love the thrill of shopping.
The dollar store also sells tons of books, crossword puzzles, and coloring books. You might have to sift through a huge pile of books, but chances are, you'll find some good reads from time to time. I personally love going by Dollar Tree to stock up on crossword puzzles or word searches.

The Bottom Line
The dollar store is a magical place where just about anyone can feel like a big spender. While I'm all for shopping trips to the dollar store, there are ways you can save more money, including:
Checking unit prices.
Earning cashback.
Shopping online.
Stacking coupons.
Joining their mailing list.
Avoiding bad products.
Getting to know your store.
But remember that not all that glitters is gold. Some products are better deals than others at the dollar store. In my experience, you should definitely stock up on:
Party supplies
Candy
Cleaning supplies
Kitchen supplies
Storage
Crafting supplies
Books and toys
The dollar store should be just one of the many stores you frequent in your hunt for frugal finds. Don't be afraid to compare prices across multiple stores to find the best deals for your family.
Keep Reading: