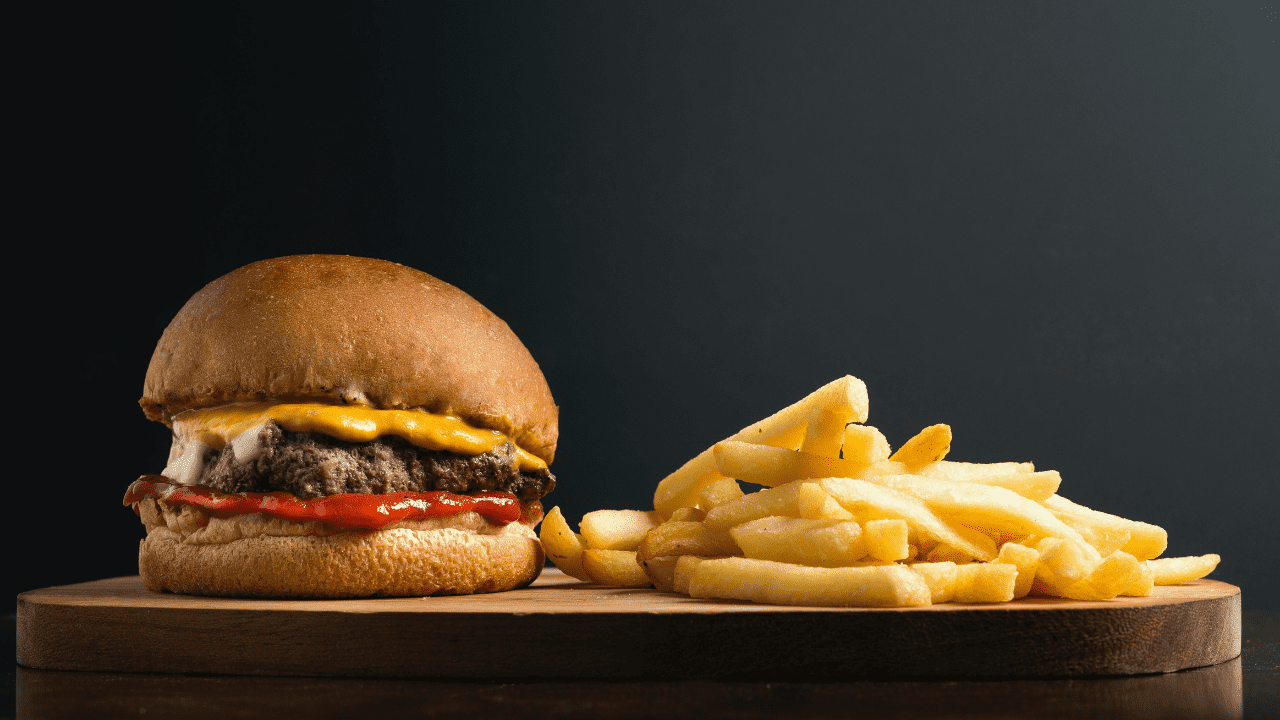 Disclaimer
We only endorse products that we truly believe in. Some of the links below may earn us some extra guac at no additional cost to you. Please pass the chips & thank you for feeding our habit.
I could try extolling the virtues of eating out, but let's be honest: it's expensive. Takeout food is almost always more expensive than home-cooked meals. 
Five times more expensive, to be exact. 
Some frugal folks swear off takeout food altogether to save money. I admire these folks, but I'm a fast food-loving weakling. 
Whether I'm busy with work, sick, or feeling downright lazy, I occasionally indulge in takeout food. I don't do it all the time, but occasionally the convenience of takeout is worth the higher price tag. 
But guess what? 
You can still save money when you eat out. Here are a few tips I use to spend less when I want someone else to handle dinner.
1. Don't forget the coupons
You can find fast food coupons in so many places, guys. I frequently find coupons through:
Junk mail: Not so useless after all. The weekly Red Plum and local deal flyers always have coupons. 

Groupon: If you want to try a sit-down restaurant, Groupon usually has decent deals. Just read the fine print

very

carefully. Groupon has burned me a few times on their finicky requirements.

Receipts: Take a look at your Panda Express receipt next time you get the drive-thru goodness for dinner. Chain restaurants usually give free desserts or even entrees if you take the survey at the bottom of your receipt. 

Rewards apps: Starbucks and Raising Cane's are just some of my fave restaurants that use a rewards app. Always buy through the app or remember to scan your receipt afterward; they'll occasionally send you coupons for being an active customer.
Wherever you find coupons, put them somewhere you'll actually use them. I used to clip coupons to my refrigerator, but realized that never worked. I always needed them with me in the car, not hanging in my kitchen. Today, I have a special compartment in my purse for paper coupons and haven't forgotten any since.
2. Calculate the real cost per meal
Some takeout places are more expensive than others. If you're looking for the absolute cheapest takeout option to get the most bang for your buck, consider the cost per meal. 
For example, I used to think Taco Bell's $1 potato soft tacos (RIP) were a good deal. However, at $2.30 for one meal, I realized Panera Bread's large soups were actually more cost-effective. Yes, I spent $5 – $8 at Panera, but I got a lot of meals out of that money.
Just because a meal costs more upfront doesn't necessarily mean it's more expensive. I can live off a $15 lasagna from Olive Garden for days. A Taco Bell dollar menu find can only feed me once, so it's not always the frugal choice.
Typically, sit-down restaurant food gives you more bang for your buck. To save money on takeout, always order to-go. You might want to do the math to see if their lunch or dinner entrees are cheaper; some restaurants slash prices mid-day to attract more diners. 
3. Eat out for breakfast instead
Sometimes I just want the convenience of someone else making a meal for me. But dinner is, by far, the priciest meal for takeout. 
Breakfast takeout is pretty darn cheap, though. I'll treat myself to takeout in the mornings because the prices tend to be lower. 
My husband and I can get breakfast at a local taqueria for $8 (including tip!). Even if you grab a breakfast sandwich from McDonald's, it's typically in the $6 range, while McDonald's dinner is $10+. 
4. Skip the drinks
I've never been a huge soda person, so I've always ordered water or skipped the soda at the drive-thru. As luck would have it, this has saved me hundreds of dollars (and calories). 
Sodas, juice, and even bottled water come with surcharges at a restaurant. If you skip the drink or get water instead, it can reduce your bill by $2 – $4. That adds up over time!
If you're really Jonesing for a soda and want to save a little money, split it with a buddy. My husband and I will split a Cherry Coke at Jimmy John's to save $2 while enjoying a nice treat.
5. Order a kid's meal 
I mean, I know this is frowned upon. I get it. 
… But I do it anyway. 
Case in point: I love eating at Raising Cane's. But their combo baskets are way too much for me to eat in one sitting. And fried chicken doesn't reheat well, so it means I'm wasting food if I buy an adult meal. 
A kid's meal is cheaper and the right amount of food for me, anyway. 
If you want better portion sizes and lower prices, try ordering the kid's meal. I've never been hassled about this, but if you're afraid of judgment, order at the drive-thru. They always assume you're taking it home for your kids.
The bottom line
I'm not going to say takeout is frugal, because it's not. But most of us occasionally grab takeout, and there are a few ways to reduce your takeout bill with a little planning. Feel less guilt in your wallet and enjoy the occasional convenience of takeout with these 5 tips.
Contributor's opinions are their own. Always do your own due diligence before investing.
Keep Reading: