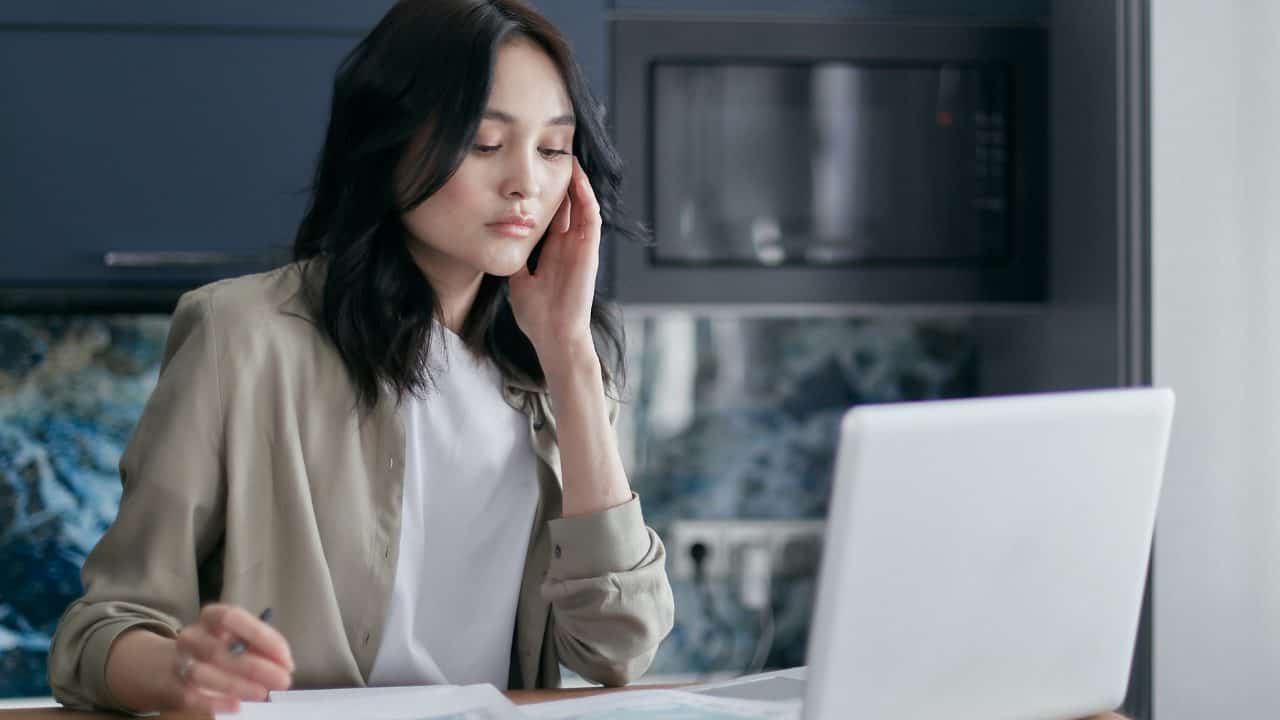 Disclaimer
We only endorse products that we truly believe in. Some of the links below may earn us some extra guac at no additional cost to you. Please pass the chips & thank you for feeding our habit.
While it might seem like most frugal folks and investment mavens never, ever make mistakes, they do. Everyone who's ever tried to stick to a budget has, at some point, completely flubbed said budget.
If you're doing your best to stick to a budget so you can meet your financial goals, but it didn't work out, don't panic. Sometimes emergencies pop up (like the time our car needed $600 worth of repairs) or you just get carried away and spend too much (like my addiction to Amazon). Whatever the situation, know that it happens to everyone.
But you're at a crucial moment right now: you're at a point where you know you need to get back on track. Instead of beating yourself up, follow these 8 tips to get past a financial misstep and back on the straight and narrow.
1. Identify the Problem
So, what happened? Why did you break your budget? Was it something that just happened, or was it an oversight in your judgment? Could this happen again?
You can't get back on track with your budget if you don't recognize the cause for overspending. This isn't about wallowing in self-pity or guilt: once you know the root cause of the problem, you can make a game plan to fix it.
I've gone over budget more times than I care to admit, and the reasons have been pretty varied:
I overspent on entertainment because I was sick of being cooped up in the house.
I had an unexpected health issue and had to spend $400 on doctor's visits.
I overspent on groceries because I was depressed and craved sweets.
Sometimes the spendiness was straight-up my fault, but other times, it wasn't. At any rate, the money's gone and you need to make a plan to get things back on track. Take this time to go over your budget sheet and bank statements to see how deep the damage goes. Knowledge is power when it comes to your money, so even though it might sting, understanding the root cause should be the first thing you do.
2. Forgive Yourself
It's really easy to kick yourself for spending that extra $50 on something silly. But after years of emotionally flogging myself for making mistakes, I've learned that forgiveness is essential to healthy financial habits.
Think about it: if you're engaging in a lot of negative self-talk about your finances, it's not going to build up your confidence. You're only going to feel worse, and that can have a tremendous impact on your ability to spring back from a mistake.
I'm a firm believer that self-love is a huge ingredient for healthy financial habits. Whatever the cause of the overspending, forgive yourself. What's done is done, and what's important now is how you fix the situation, not how much you can guilt yourself into despair.
3. Address Spendy Behaviors
If you found out that the root cause of the overspending was something you did, take steps to address that behavior. This depends entirely on what your spending habits look like, but in my case:
I removed my credit card information from my Amazon account so I had to enter everything manually if I wanted to shop online.
I switched to a cash-only envelope system for groceries and entertainment to keep myself honest.
I also tried using a pre-paid debit card for groceries because the envelopes were annoying after a while.
I instituted a three-day cooldown period. I could buy whatever I wanted, but I needed to wait three days to make sure a purchase was meaningful and not an impulse.
You get the idea. Once you know the problem, brainstorm a few potential solutions that will help you get back on budget.
4. Have Fun, but With Limits
The biggest mistake I made when I first went over budget was to severely restrict my spending. From food to entertainment to utilities, I tried to slash every expense in an effort to make up for overspending.
But guess what? When you're too strict with yourself, you're more likely to overspend again, and that's exactly what happened.
Deprivation isn't good for anybody. Frugality isn't sustainable if you don't budget in a little fun. Instead of eliminating all "fun money" from your budget, be sure to allow yourself a few luxuries from time to time. Otherwise, you risk completely burning out and spending even more money every time you fall off the wagon.
Have fun, but within reasonable limits. Maybe that means you can still go to happy hour with your friends every Friday, but you order an appetizer instead of an entree. Maybe you see one movie a month instead of a movie every weekend.
It's also a good idea to experiment with low-cost or free ways to have fun; this way, you can maximize joy without breaking the bank. Rent DVDs and books from the library, check out your public parks, or dig through Meetup.com for free community events.
5. Gamify Saving Money
"Save more money" sounds hard and, frankly, it's really boring. But you can make saving money much more exciting if you gamify it. Treat your finances like a video game to make budgeting feel less overwhelming.
Try a No Spend challenge for the month and see how you do. In my case, I challenged myself to go as long as possible without a trip to the grocery store. It encouraged me to cook with the ingredients I had on hand, which actually saved me a lot of money.
If that doesn't sound doable, try to gamify your savings by tracking your progress. Color in a fundraising temperature gauge on your wall (or use this digital one) to help you visualize your budget. But this doesn't need to be fancy: I used to track my savings by scribbling on my window with a dry-erase marker. The point is to make it visual and engaging so you want to stay on track.
6. Earn More Money
Honestly, sometimes you just can't save any more money. If you absolutely can't cut expenses anywhere and need to make up for a budget shortfall, you'll need to earn more money.
There are plenty of side hustles out there that are relatively easy and profitable to do, even if you have a full-time job. You can also try picking up extra shifts at work, taking on a part-time job, or selling your belongings to make ends meet.
I did this to pay off my student loans and, while it did work, it wasn't easy. Burnout is a real problem if you work yourself to the bone, so don't make this decision lightly.
7. Adjust Your Budget
I switched to a mostly organic, plant-based diet over a year ago. But I didn't adjust my budget after making this change and, surprise surprise, I went over my budget. After crunching the numbers, I realized it would be nearly impossible for me to meet my budget with this diet.
If you're in a situation like this, you have two choices: adjust your lifestyle or change your budget. I chose to change my budget, which meant allocating more money to groceries. That did mean I had to make sacrifices in other areas of my budget, but because I'm a huge foodie, it was worth the tradeoff.
Your budget isn't set in stone. If you're going over budget every month and you're working hard to save money, it might mean your budget isn't working for you. Don't be afraid to change it as needed.
8. Find a Buddy
Saving money is a lonely endeavor, especially when you live in a society that encourages you to spend more at every turn. If you want to get back on track with your budget, surround yourself with people who are a positive influence. For me, that meant spending less time with my happy hour-loving coworkers who didn't flinch at throwing down $100 on drinks every week.
Self-control is tough, and sometimes sharing your struggles with a supportive person can be just what you need to stick with your budget. Try to find someone who can hold you accountable to your goals. In my case, that person was my husband, but it can also be a friend, sibling, mentor, or parent.
The Bottom Line
Everybody who has a budget will break it at some point. That's life. What's more important is how you recover from budget missteps. Instead of beating yourself up or depriving yourself, try these 8 steps to foster healthier financial habits:
Identify the problem.
Forgive yourself.
Address poor behaviors.
Have fun on a budget.
Gamify savings.
Earn more money.
Change your budget.
Get an accountability partner.
Frugality is a lifestyle change, and change doesn't come easy. Buck up, forgive yourself, and take action to get past overspending so you can meet your goals with a smile.