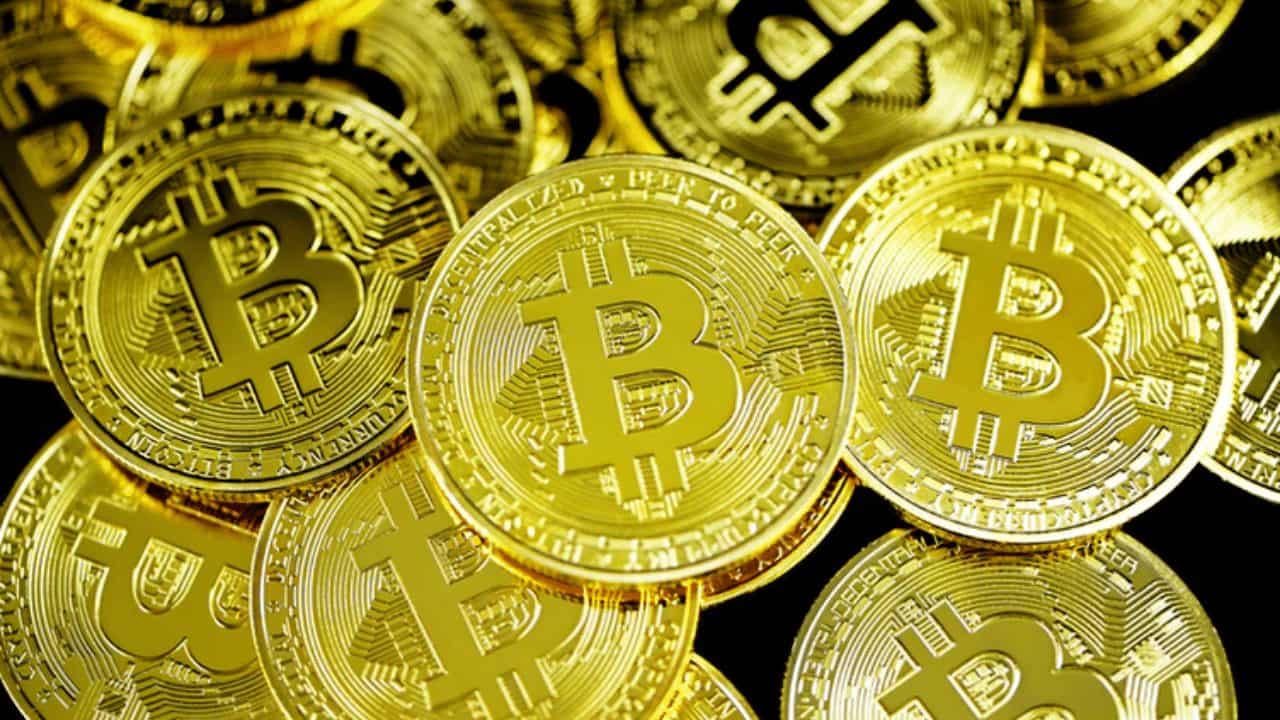 Disclaimer
We only endorse products that we truly believe in. Some of the links below may earn us some extra guac at no additional cost to you. Please pass the chips & thank you for feeding our habit.
Apps have made investing in cryptocurrencies more accessible & convenient than ever before. In fact, all you need is a smartphone in order to start buying and selling digital currencies. Many of these crypto trader apps simplify the process of buying, selling, and storing cryptocurrencies, which is great for beginners who are just getting started with cryptocurrencies.
In this blog, we are going to break down the best apps for trading cryptocurrency, the best Bitcoin trader apps, and the best crypto investor apps.
You could even say some of these crypto trader apps are responsible for some of the incredible growth cryptocurrencies have enjoyed in the past year. Now, with the best apps for trading cryptocurrency, anyone can trade crypto from anywhere.
And, new cryptocurrency investors don't necessarily have to learn about technical stuff like setting up their personal wallet anymore. There are crypto investor apps that now take care of all the technical aspects, while you focus on your trades and investment.
Platform
Fees
Promotions
Link
$0 Fees

Earn up to $250 in BTC bonus when you sign up and fund your new account.

Learn More
0.5% - 4.5% Other fees may apply.
Get $5 in Bitcoin when you complete your first trade.

Learn More
0.9% - 2% Other fees may apply.

No promotions at this time.
Learn More

0.5% - 3.99% 

$20 of BTC 

for new users after trading $100 or more within 30 days.

Learn More
The best crypto trader apps allow you to keep track of your investments, warn you about price fluctuations, securely store your cryptocurrencies, and send you alerts so you can trade crypto at profitable prices without having to keep your coins stored on some cryptocurrency exchange.
While crypto trading is now easier than ever, not all crypto trader apps are created equal. You'll find some are better suited for cryptocurrency beginners, while other apps are better for seasoned pros. We want to figure out what is the best app for trading cryptocurrency.
No matter what your experience with trading cryptocurrencies is, there's a crypto trader app out there for you. I'll walk you through some of the best and show you why these apps truly are the cream of the crop.
The best apps for cryptocurrency will give you access to your crypto coin, in a secure way, with real-time speed. For an app to be considered one of the best apps for trading cryptocurrency, and to make the list of crypto trading apps below, it not only has to meet the rigorous standards of the market at large, but it also has to be something that I'm willing to put my name behind. These are crypto trading apps that I use, that I am satisfied with, and that have served me well.
To be clear, I'm going to give these best cryptocurrency trading apps an unbiased review: I list pros and cons for all of them. But, of all the crypto trading apps that I have used, heard of, and tested, these are the best apps for cryptocurrency that I have found.
But first, let's go over what being a crypto trader actually means.
Getting Started as a Cryptocurrency Trader
Cryptocurrencies are digital currencies that are secured by cryptography, which is essentially just coding that allows the digital currency to function. This makes it virtually impossible to counterfeit or double spend cryptocurrencies, because no line of code is exactly the same as another.
In addition, many of these cryptocurrencies run off decentralized networks, so there's no central authority managing transactions and they are immune to government interference. This is one of the key differences between traditional, government-issued money — known as fiat money — and new digital currencies..
While governments can print an infinite amount of dollars, there are only so many Bitcoins that can be produced. As a resource, it is finite, similar to other commodities like gold, silver, and oil.
Bitcoin is the most popular and valued cryptocurrency at the moment, and it runs off an encrypted digital ledger known as a blockchain. Many other cryptocurrencies also use similar technologies.
Cryptocurrencies can be used for virtually anything you can use fiat currencies for. They can be used to purchase goods or services, or to transfer assets. Cryptocurrencies allow you to transfer funds to anyone around the globe in a matter of minutes, without having to deal with the hassle that comes with traditional banking like having to wait up to three days for ACH transfers.
Not all businesses are accepting Bitcoin or other cryptos as an acceptable payment method at the moment, but this trend is starting to change rapidly. Tesla recently announced that you may soon be able to purchase its vehicles with Bitcoin, becoming one of the first major companies to do so. And, as crypto becomes more popular & widely used, crypto traders may begin to see more and more companies get on board.
Cryptocurrencies are generally less prone to inflation than government-backed currencies as well, since many have a fixed quantity. Governments tend to print more fiat currencies as the need arises, devaluing them.
Here are some of the reasons why you might want to start trading cryptocurrencies:
Easier entry compared to traditional investments like stocks: Most cryptocurrency exchanges allow users to start trading with whatever they have. When minimums exist, they are typically too low to notice

 — typically

less than a dollar.

Crypto trader apps and Bitcoin trader apps make getting started even easier.

Higher risk means more opportunities for profits: Cryptocurrencies are not as regulated as traditional trading mediums like stocks, but that is slowly changing. It means large investors, developers, and exchanges rarely have to worry about legal consequences if they decide to manipulate the market. For example, some investors engage in a practice called pump and dump with zero consequences. The investor accumulates a large quantity of a crypto and funds a hype train to get others buying the same crypto. The investor cashes out with a nice profit, while many of those who rode the wave end up stuck with an overvalued crypto. Stock investors don't have that luxury since there's a good chance they get a visit

from

SEC officials if they are caught manipulating prices.
24/7 markets: Unlike traditional stock markets that are only open on weekdays during normal business hours, cryptocurrency markets are available all day, everyday. 

Cryptocurrency trading apps bring trading crypto to your fingertips at any time.

Improved liquidity: Cashing out your cryptocurrency investment into fiat currency is a lot easier than cashing out stocks or other traditional investments
Trading cryptocurrencies should never be confused with investing. The latter is a long-term strategy you should only use if you believe a crypto will be worth a lot more in the distant future. Trading involves making profits off market price swings.
The cardinal rule that applies to trading anything applies to cryptocurrencies: Buy low, sell high. Figuring out what a good entry point is and when to sell is a bit trickier. Learning how to read cryptocurrency charts is a good place to start.
Cryptocurrency markets are not regulated like traditional stock markets and that leads to more volatility and risk. These markets can be manipulated by developers and exchanges with little risk of legal consequences.
The volatility of cryptocurrencies is one of the reasons why crypto trading apps are so popular. Prices can swing widely in a matter of minutes and being able to trade on the go allows you to capitalize on these price swings. Factors like the lack of intrinsic value, the uncertainty of any future value, and the small market size contribute to the volatility of cryptocurrencies.
There are various strategies you can implement as a new cryptocurrency investor. You can try to make profits off daily, weekly, monthly, or long-term price fluctuations. You can also make profits by arbitrage trading — which means you buy a cryptocurrency at one exchange, then you sell it at a higher price at another exchange.
You can even make profits by trading cryptocurrency with other users on sites like LocalBitcoins. These sites allow you to sell or buy cryptocurrencies at up to 15 percent above or below their current market prices.
These sites allow a virtually endless list of payment options that make it extremely easy for anyone around the globe to purchase cryptocurrencies.
Unlike traditional stocks and other commodities that sometimes require a minimum investment, many cryptocurrency trading platforms allow you to start trading with any amount you have.
The bottom line is this: Trading cryptocurrencies is a legitimate strategy, if done the right way. There is a ton of risk involved in trading anything, stocks including, so be sure you understand what it takes to be a crypto trader before you start throwing your money into an app.
I can tell you from experience that if you don't know what you're doing it may cost you. You may even discover while trading that long-term investing, which is far less risky, might just be the perfect fit for you.
But, if you're ready to start trading cryptocurrencies, here are the four best apps for both beginners looking to get their feet wet, and experts looking to jumpstart their crypto trading game.
4 Crypto Trading Apps

That Make Life Easier for Savvy Crypto Traders

Here are some of the best apps for trading cryptocurrency that I use to manage my cryptocurrency trades and investments:
1. Blockfolio
This was one of the first and best cryptocurrency apps I downloaded on my phone and it's completely free. It is a tracking app that allows you to record how much of any given crypto you have, and how its price increases or reduces from that point. It is linked to all of the popular exchanges so the value of your portfolio can be tracked based on which exchange you use.
Some of the cool features that come with the Blockfolio app include:
The homepage can be customized so there's no clutter, just the apps you use
You get to choose from over a hundred cryptocurrency or fiat base pairs
The

crypto trading app

can be used to track over 8,000 digital assets and cryptocurrencies
The

crypto trading app

gives you real-time updates right from the developers of the cryptos in your portfolio
Blockfolio also allows you to set up price alerts so you don't miss opportunities for profits or low buy-in prices. Sure, you can set simple orders on an exchange and forget about them, but that's a very risky practice. Cryptocurrency exchanges have been prone to attacks in the past, and users on sites like Mt. Gox, Crytopia, and Kucoin ended up losing most of their investments when these sites were compromised.
Also, cryptocurrency exchanges are generally unregulated, and shady operators have taken advantage of this several times in the past. For example, the Singapore-based exchanged COSS turned out to be a scam when its owners ran off with all of the cryptocurrencies stored on their exchange. That cost me a good chunk of money as well, and, yes, I'm still salty about it.
Many new cryptocurrency investors end up learning that lesson the hard way just like I did.
Pros:
The

Blockfolio

crypto trading app

is completely free with a little bit of advertising that never gets in the way of using it
It has data for over 8,000 cryptocurrencies including their prices on different exchanges and trading pairs
The news feed keeps you updated about your investments

There's a great customer service team behind the app.

Price alerts are reliable and customizable.
Cons:
Transactions have to be manually added to the app. That can get tiring if you have many investments
Exchange prices and data listed on the app aren't always accurate
Price alerts can be annoying if you overdo them.
Experienced cryptocurrency investors typically recommend storing the bulk of your cryptocurrencies in personal wallets. That takes us to the second best app for trading cryptocurrency app on our list.
2. Edge Wallet
Edge Wallet is another crypto trading app that makes investing, trading, and storing cryptocurrencies a lot easier. For starters, it's a lot safer than storing your cryptos on an exchange since you are the only one with access to your assets.
You can lose cryptos when an exchange gets hacked or if its owners decide to run away with your money. Edge is not as secure as a hardware wallet, which is impossible to hack since your cryptos are not stored online, but it provides security features not seen on other desktop, web-based, or smartphone cryptocurrency wallets.
The wallet's security features include client-side encryption, PIN (personal identification number) authentication, two-factor authentication, fingerprint authentication, and password authentication. Your password allows you to recover your wallet and all your digital assets if your phone ever gets lost or destroyed.
The recovery system is as easy as it could possibly be. My phone ended up dying on me and, for a few days, I didn't have access to my wallet while I waited for a new phone to arrive. Restoring my Edge wallet was as simple as downloading the app, choosing the recovery option, and entering the information requested.
Just make sure you never forget what your password is, or you'll be forced to say sayonara to all your cryptos if something happens to your phone.
Edge supports all the main cryptocurrencies like Bitcoin, Ethereum, and Litecoin, plus many other less popular coins.
The app is extremely easy to use, and you should be able to figure out how to do anything you want from getting wallet addresses to sending cryptos to external wallets without having to browse through a bunch of "how-to" articles.
Trading
Edge can also be used to trade cryptocurrencies on your phone. It allows you to make trades on the go and capitalize on price swings. The app is compatible with most smartphones including devices that run on Android or IOS.
With Edge, you can purchase cryptocurrencies using bank transfers, credit or debit cards, and in-person cash trades at over 20,000 retailers. You can sell cryptos with the app and get paid via ACH deposits, gift cards, or cash from a BTM location. You can also exchange over 50 cryptocurrencies including Bitcoin, Etheruem, and Dogecoin with the app.
It is loaded with all the features you'll need as you dive into cryptocurrency trading, and the interface makes it easy to navigate through the crypto trading app.
Edge Wallet is designed for users of all levels from those who are new to cryptocurrencies to seasoned pros. The software is easy enough for people who are still figuring out how cryptos work to use, yet it has all the features experienced traders expect.
Users are completely anonymous while using the software, thanks to the zero-knowledge security infrastructure.
The wallet started only supporting seven tokens (Bitcoin, Ethereum, Litecoin, Dash, Bitcoin Cash, Wings, and Augur), but it can now support over a hundred tokens. That list is expected to continue to grow.
Pros:
Edge Wallet has a user-friendly interface.

It's as

secure as a digital wallet could be.
You can also trade cryptocurrencies with the app.

It is e

xtremely easy to restore your wallet if your phone is lost or damaged.

There are l

ow sending fees.
Cons:
Trading fees are considerably lower with exchanges compared to the Edge wallet

The app is not

as secure as a hardware wallet

It s

upports a limited number of tokens

3. Bitpay
The Bitpay crypto trading app was the first app I downloaded when I started trading cryptocurrencies. The company was the first to give cryptocurrency investors an extremely easy way to convert their Bitcoin into fiat currency.
Now, the app provides you with a wallet you can use to store Bitcoin, Bitcoin Cash, Ethereum, and Dogecoin. It allows you to convert cryptos into fiat currency so you can load up a debit card that is connected to the app. It typically only takes about a minute to convert cryptocurrencies into fiat for your debit card.
That might not seem like a huge deal now that there are countless exchanges and ways to convert cryptos into fiat currency, but, once upon a time, Coinbase was the only player in town, and it took up to three business days for cryptos converted into fiat currency to show up in your bank account.
Bitpay providing cryptocurrency investors with a better way to turn cryptos into fiat you could spend right away was a game-changer. Now, competitors like Paxful's debit card have emerged and they offer similar services.
Trading
Few apps compare to Bitpay when it comes to how easy it makes converting cryptos into cash, making it one of the best apps for cryptocurrency. I once made a spontaneous decision to purchase a TV while shopping at an electronic store and realized I didn't have enough to pay for it on my debit card. I converted some of the Bitcoin in my Bitpay wallet to dollars with the app, and I was at the register checking out in a few minutes.
Bitpay also allows you to buy cryptocurrencies with your credit or debit cards. Just as easily as you can convert cryptos to fiat with the app, you can purchase up to 10 types of cryptos with the app, including all the most popular ones like Bitcoin, Bitcoin Cash, Ethereum, and Dogecoin.
The Bitpay app's trading platform is robust enough to handle all your trading needs as a beginner.
Pros:
Bitpay offers an e

asy way to convert cryptos into spendable cash.
The user-friendly platform makes it great for beginners.
Converting cryptos to fiat and loading up the card is typically completed in minutes.
Cons:
Hang-ups occur once in a while that can lead to long waiting times before fiat currency is added to your debit card.
The company has taken users for granted in the past. It once deactivated PIN services for months without properly notifying all of their users. I couldn't withdraw any cash or perform any other transactions that required using my PIN during that period. I found out about it while trying to make a purchase at a grocery store. Not cool
The app is free, but you have to pay $9.99 for the debit card. You can pay with crypto if you wish.
4. Paxful
Paxful's website has been around for about 5 years, and it finally released a a crypto trading app a year ago. The site provides a platform for users to participate in peer-to-peer trades. It allows the buying and selling of Bitcoin and Ethereum, using virtually any payment system you can think of.
Gift cards, payment processors like PayPal, and, even, cash by mail are accepted there. Not that I would ever recommend sending cash in the mail. That would be quite foolish.
Vendors make profits by selling cryptos at margins above or below their current market price. This is how I got started trading cryptocurrencies, and it can be profitable even if you do not make a significant investment.
For example, let's say I sent $100 worth of BTC to Paxful to start trading there. I could create an offer for someone to buy it from me for $110.
Why would someone pay the extra $10 you ask?
Because we don't all have the same access to cryptocurrencies. Some people might not have crypto ATMs nearby or the verification documents needed to use sites like Coinbase. Many of those people don't mind paying a few dollars extra to purchase some cryptocurrency.
Trading
To get the most out of Paxful, you need to be available to complete trades. The way things work, the seller's crypto is kept in an escrow when a trade is opened, and the buyer gets payment instructions. Once the payment has been sent and verified by the seller, they release the coins to the buyer.
The crypto trading app allows you to complete trades on the go, so you don't have to sit around a computer waiting all day waiting for trades. I highly recommend this app if you plan to engage in peer-to-peer trading.
Pros:
Paxful is the b

est app for peer-to-peer trades

It's e

asy to use

It s

upports Bitcoin and Ethereum
Cons:
Some features from the website like the affiliate dashboard have not yet been added to the app
Crash Course for New Cryptocurrency Investors
Bitcoin was the first cryptocurrency developed and it remains the highest valued. Cryptocurrencies are digital currencies that make it easier to transfer funds between parties. Six years ago, one Bitcoin was only worth a few hundred dollars, yet it reached a high of almost $60,000 in 2021.
The tremendous increase in the value of Bitcoin and other cryptocurrencies like Ethereum has been extremely profitable for people who started investing early.
One Bitcoin is currently valued at around $40,000 and, for all we know, this might be considered an extremely low entry point 10 years from now. It comes down to the share of global transactions Bitcoin – or some other cryptocurrency – is used for in the future. It's currently used for about 1.3 percent of global transactions, and that number has been constantly growing since its inception.
Thinking about dabbling in cryptocurrencies? Here are some important things you should know about how these digital assets operate:
Prices are based purely on speculation: While cryptocurrencies have similarities to stocks like how they can be analyzed using similar tools, there are some key differences. One major difference is how the prices of cryptocurrencies are determined compared to stocks. The value of a stock comes from how investors feel about the company's capabilities and real assets it owns like warehouses, inventory, and real estate. The value of most cryptocurrencies is based on what speculators feel it's worth.
Insane volatility: You don't know what volatility means until you start trading cryptocurrencies. The price swings can be incredibly unpredictable and cryptos can lose or gain significant value within a matter of minutes. That gives you an opportunity for increased profits, but the risk of losing your investment is also higher. I avoid margin trading cryptocurrencies for the most part because of this volatility since it can quickly force me to take a huge loss.
Deregulated market: Most cryptocurrencies are decentralized and there are no governing agencies monitoring crypto markets and exchanges. That allows developers and exchanges to manipulate these markets in ways companies traded on traditional stock exchanges like the NYSE would never dare, since there are no legal repercussions.
News sensitive: Cryptocurrency investors might be more sensitive to news than traditional stock investors. SpaceX founder Elon Musk has caused some insane price swings by simply tweeting about cryptocurrencies he liked. He sent the prices of meme coin Dogecoin crashing down during his Saturday Night Live skit when he called it a hustle. News about China clamping down on cryptocurrency miners and exchanges sent Bitcoins prices crashing down as low as $30,000.
It's a Good Time to Start
Investing in cryptocurrencies has now been made easy with the help of special crypto trading apps and technology. This has helped many cryptocurrencies reach their all-time high earlier this year, but prices have dropped down significantly since then. I wouldn't call it a cause for panic, but, instead, simply the market correcting itself from the crypto frenzy that started in early 2021.
Current price corrections make it a good time to get started investing and trading cryptocurrencies. The best cryptocurrency apps, like Bitpay, Blockfolio, Paxful and Edge will make it easy to manage your investments.
You can use Bitpay to convert them into fiat currencies in a matter of minutes, Blockfolio gives you real-time news about cryptos you decide to invest in so you can consistently make informed decisions, while Edge gives you a more secure way to store your cryptocurrencies than exchanges.
You should always research any cryptocurrencies you plan to invest in, including its developers, and only invest in cryptos you believe in. Trading has a ton of risk, but if you're up for the challenge, and understand what's at stake, you may be able to reap massive rewards as well.
Keep Reading: