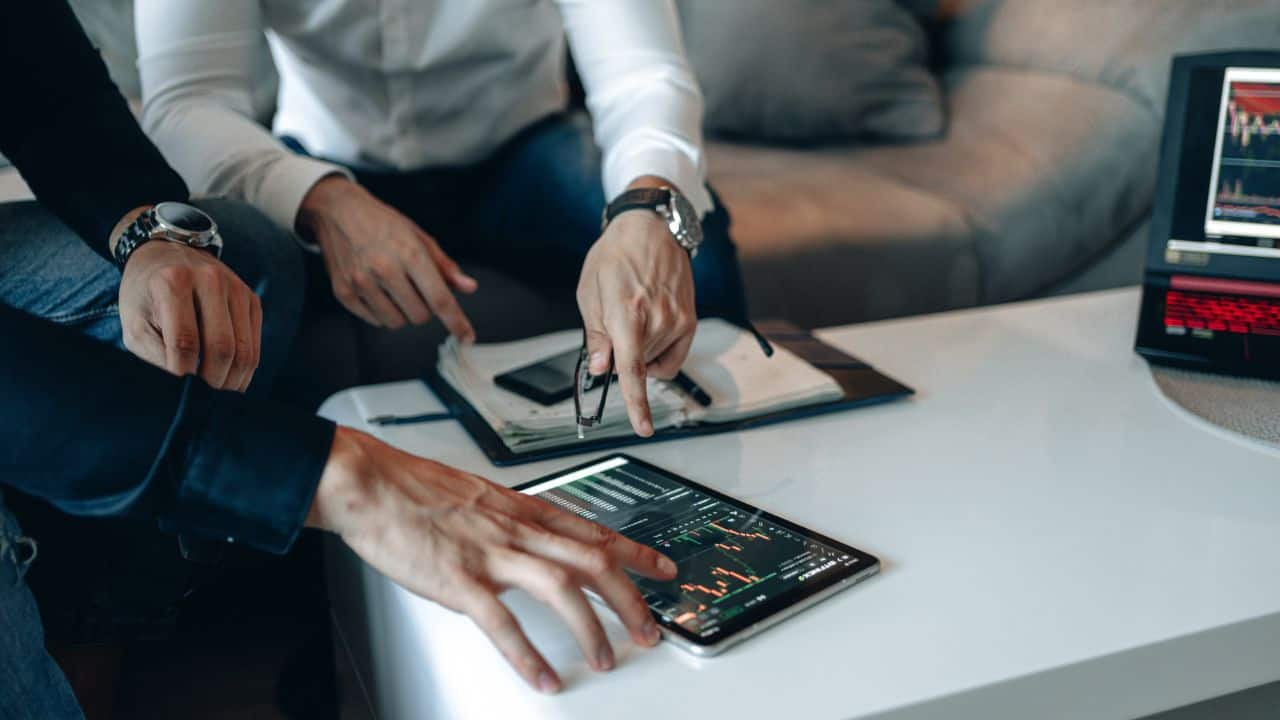 Disclaimer
We only endorse products that we truly believe in. Some of the links below may earn us some extra guac at no additional cost to you. Please pass the chips & thank you for feeding our habit.
Unlike stocks at a brokerage, you can keep your cryptocurrency under your own digital custody via a crypto wallet. 
As the cryptocurrency market has grown during the recent years, so have crypto wallets, and today you can store and trade digital assets on a crypto wallet, as well as directly connecting to exchanges, bank accounts, and web3 applications (dApps).
Coinbase Wallet supports over 44,000 digital assets, including NFTs. To store large funds, Ledger Nano offers the highest security. Electrum is the most convenient wallet for Bitcoin users, while Crypto.com Wallet pays up to 12% interest and Robinhood Wallet is free of charges.   
In this article, we will discuss different cryptocurrency wallets, their features, fees, and their pros and cons so that you can find out for yourself which wallet is the best option for you.
The Best Crypto Wallet For 2022
A crypto wallet is a self-custody ledger where the private keys to access the wallet are under your possession only. Crypto wallets can be divided into two major categories – software and hardware wallets. They are alternatively called hot wallets and cold wallets, respectively. 
Software hot wallets are growing in popularity because they are always connected to the internet so you can access them anywhere with an online connection. This makes hot wallets especially ideal for traders. However, being online also makes them prone to security attacks and hacks. 
On the other hand, cold wallets are hardware devices that usually come in the form of a USB drive. Hardware wallets are not connected to the internet, so they are a safer alternative. But in return, they are highly expensive and slow to transact. 
Below is a brief comparison of some of the most popular crypto wallets in the market, including both software hot wallets and hardware cold wallets:
| Wallet | Wallet Type | Operating Environment | Fees |
| --- | --- | --- | --- |
| Coinbase Wallet | Software | Browser extension, Mobile App | Multiple fees |
| Robinhood Wallet | Software | Desktop and Mobile App | None |
| Crypto.com Wallet | Software | Desktop and Mobile App | Network fees |
| Electrum Wallet | Software | Desktop and Mobile App | Adjustable Fees |
| Ledger Nano X | Hardware | USB and Bluetooth Connection | Multiple Fees |
1. Coinbase Wallet – Best For Diversifying Crypto Investments 
Coinbase Wallet is a software hot wallet that is offered by Coinbase, one of the largest crypto exchanges in the world with over 98 million users.  
Coinbase Wallet is the best for people that want to diversify their crypto investments as it enables users to buy, trade, and store 44,000+ digital assets. It is also the only offering in this comparison that can store NFTs. 
To provide storage for the largest number of digital assets, Coinbase Wallet supports many cryptocurrency networks including:
Bitcoin

Ethereum

Avalanche 

Polygon

BNB Chain

Dogecoin

Litecoin 

Ripple networks
You can transfer and store any digital asset that operates on one of these networks, such as:
Cryptocurrencies 

Tokens 

Ethereum-based NFTs
You can connect the Coinbase Wallet to decentralized exchanges to swap Ethereum, BNB Chain, and Polygon-based assets. Assets on other networks like Bitcoin, Dogecoin, or Ripple can be traded by connecting to the Coinbase exchange. 
The wallet also supports fiat currencies and provides access to major bank accounts to deposit or withdraw fiat from your wallet.
There are no fees on Coinbase Wallet for cryptocurrency deposits and withdrawals; you only need to pay the requisite blockchain network fees.
Swaps on decentralized exchanges have up to 2% spread and Coinbase Wallet charges a 1% flat fee on all swaps. For fiat currency transactions, there is a 1.49% bank deposit fee and crypto-to-fiat conversion fee. 
In terms of security features, the wallet requires users to set a PIN number or password for login and provide biometric authentication (FaceID or TouchID) for the mobile app.
Coinbase Wallet works either as a web browser extension or as a mobile app. You can download the Coinbase Wallet app from the Google Play Store or the Apple Store.
Coinbase Wallet Pros And Cons
| Pros | Cons |
| --- | --- |
| Largest Number Of Digital Assets Available | Many Fees |
| Supports Fiat Currencies | Limited Interest Accounts |
| Access To Coinbase Exchange | Hot Wallet Is Always Connected To The Internet |
2. Robinhood Wallet – Best For Zero Trading Fees
Robinhood is another hot software wallet offered by the Robinhood exchange. The Wallet is the newest addition to the competition which was released recently in April 2022.
Robinhood Wallet is totally free of charges including the blockchain network fees when you withdraw from your wallet. This can be a life saver with expensive networks like Ethereum, where transaction fees can reach astronomical figures (up to $500 when the network is congested). 
On the downside, the Robinhood Wallet can only hold cryptocurrencies that are traded on the Robinhood exchange. The Robinhood exchange is limited in the cryptocurrencies offered right now.
Robinhood Wallet Pros And Cons
| Pros | Cons |
| --- | --- |
| Works With The Robinhood Exchange | Limited Cryptocurrency Supported |
| No Transaction Fees | No Access To Decentralized Exchanges |
| Access To Coinbase Exchange | Hot Wallet Is Always Connected To The Internet |
| | No Interest Accounts |
3. Crypto.com Wallet – Best For Earning Interest
Crypto.com Wallet is offered by the Crypto.com exchange. The Wallet offers some of the highest interest rates among self-custody wallets. 
Interest is available for 51 different cryptocurrencies which include majors coins like Bitcoin, Ethereum, and Solana and stablecoins like USDT, USDC, and DAI.
Up to 8% interest for stablecoins, up to 12% for altcoins!
You can find a full breakdown of the interest rates offered by the Crypto.com wallet here.
You can earn 8% APY on stablecoins when you deposit at least $4,000 worth of stablecoins and lock them for three months. You can also earn up to 12.5% APY on some altcoins by locking them for three months. 
With Crypto.com's Wallet, your crypto assets start to earn interest automatically as soon as they are deposited to your wallet.
Cryptocurrency deposits and withdrawals are free on Crypto.com, but unlike Robinhood, you need to pay the requisite blockchain network fees. On the other hand, you do not pay any fees for bank transfers, crypto-to-fiat conversions, and swaps on decentralized exchanges. 
Please note that Crypto.com Wallet is not available for New York residents while crypto-to-crypto trading by connecting to the Crypto.com exchange is not available for all U.S. customers. This means U.S. users need to convert to fiat first on the exchange and then purchase the crypto they want.
Crypto.com Wallet provides several layers of security, including biometric authentication, two-factor authentication, and Secure Enclave technology on iOS devices.
Crypto.com Wallet Pros And Cons
| Pros | Cons |
| --- | --- |
| Highest Interest Rates Among Self-Custody Wallets | No Crypto-to-Crypto Trading |
| Free Bank Transfers, Crypto Conversions and Swaps | Funds Lost Forever If You Lose Your Private Key |
4. Electrum Wallet – Best For Bitcoin Investors
Electrum is an independent wallet application that does not belong to any exchange business. It is a software hot wallet that works either as a desktop or mobile application. 
Founded in 2011, Electrum is one of the oldest Bitcoin wallets and stores only the Bitcoin cryptocurrency. Electrum Wallet is known for its super fast Bitcoin transfers and custom adjustable transaction fees. 
To enable fast transfers, Electrum uses Bitcoin's Lightning Network. The Lightning Network is a second layer added on top of Bitcoin's blockchain which allows for off-chain, two-party transactions. This dramatically speeds up transactions without compromising security.
On Electrum, users can choose the fee they are willing to pay for a transaction. If you pay more in fees, your Bitcoin transfer will be executed faster, which is a life-saver when the network is congested. 
Electrum's replace-by-fee feature allows users to initiate a second Bitcoin transaction with higher fees so that the original transaction is processed in a timely manner. 
In terms of security, Electrum is an open-source community wallet with hundreds of developers having contributed over 14,000 commits to the wallet's software code. 
If you want maximum security from your wallet, you can also integrate the Electrum wallet with a hardware cold wallet like Ledger Nano and take your Bitcoin holdings offline.
Electrum Wallet Pros And Cons
| Pros | Cons |
| --- | --- |
| Nearly Instant Bitcoin Transfers | Only Supports Bitcoin |
| Adjustable Transaction Fees | No Customer Support |
| Hard Wallet Compatible | |
5. Ledger Nano Wallet – Best Security Against Hacks
Ledger Nano X provides the best security as it is a hardware wallet with cold, offline storage. The wallet also uses the Secure Element chip, a specialized chip used in securing credit cards and passports. 
When you deposit cryptocurrency to Ledger Nano X, the wallet removes the online connection from your funds. 
If you plan to store cryptocurrency funds that you cannot afford to lose, such as a large portion of your life savings, you may consider moving them offline by depositing them into a Ledger Nano wallet.   
And if you ever lose your physical Ledger Nano wallet, you will be able to restore your crypto assets on another hardware or software wallet as long as you have the original wallet's 24-word recovery phrase. 
However, this level of security comes at a cost. Unlike software wallets, the Ledger Nano X is not free and costs $119 currently. 
Ledger Nano X works as a USB drive and comes with a built-in battery. You can connect it to Android or iOS devices to exchange cryptocurrency via the Ledger Live desktop or mobile app.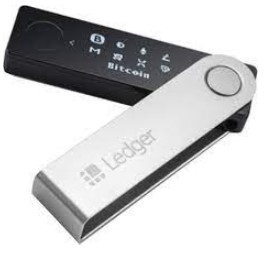 Ledger is partnered with Coinify through which you can buy cryptocurrency to your Ledger Nano wallet via a debit card or a bank transfer. There is a 5% fee on card purchases and 1% fee for bank transfers.
You can store over 1,800 coins and tokens on a Ledger Nano X wallet, including major coins and stablecoins. In addition, you can stake over 100 different cryptocurrencies via the Ledger Live app to make passive income on your crypto assets. 
You should keep in mind that staking cryptocurrency via the Ledger Live app will take your funds online as the staked crypto coins are deposited to their blockchain network.
Ledger Nano X Pros And Cons
| Pros | Cons |
| --- | --- |
| Highest Wallet Security | High Upfront Cost |
| Ability To Restore Funds | Slow Transfers |
| Crypto Staking Available | Offline Staking Not Available |
The Best Crypto Wallet For 2022 – Final Thoughts
Choosing the right wallet depends on your investment strategy and style. 
For instance, the Coinbase Wallet is best for diversifying crypto investments as it stores the largest number of digital assets including DeFi products and NFTs.
On the other hand, the Robinhood Wallet is best for frequent trading as the Wallet charges zero trading and network fees (if trading 11 different cryptocurrencies is enough for you).
If Bitcoin is your choice for crypto, then the Electrum Wallet is Best for Bitcoin investors with near-instant Bitcoin transfers.
In addition, the Crypto.com Wallet is best if you want to become a passive income investor. This wallet offers up to 8% APY on dollar-pegged stablecoins and up to 12% APY on major altcoins. 
Finally, no more losing your crypto, because the Ledger Nano X is best for storing a substantial portion of your crypto assets, and moves your funds offline.