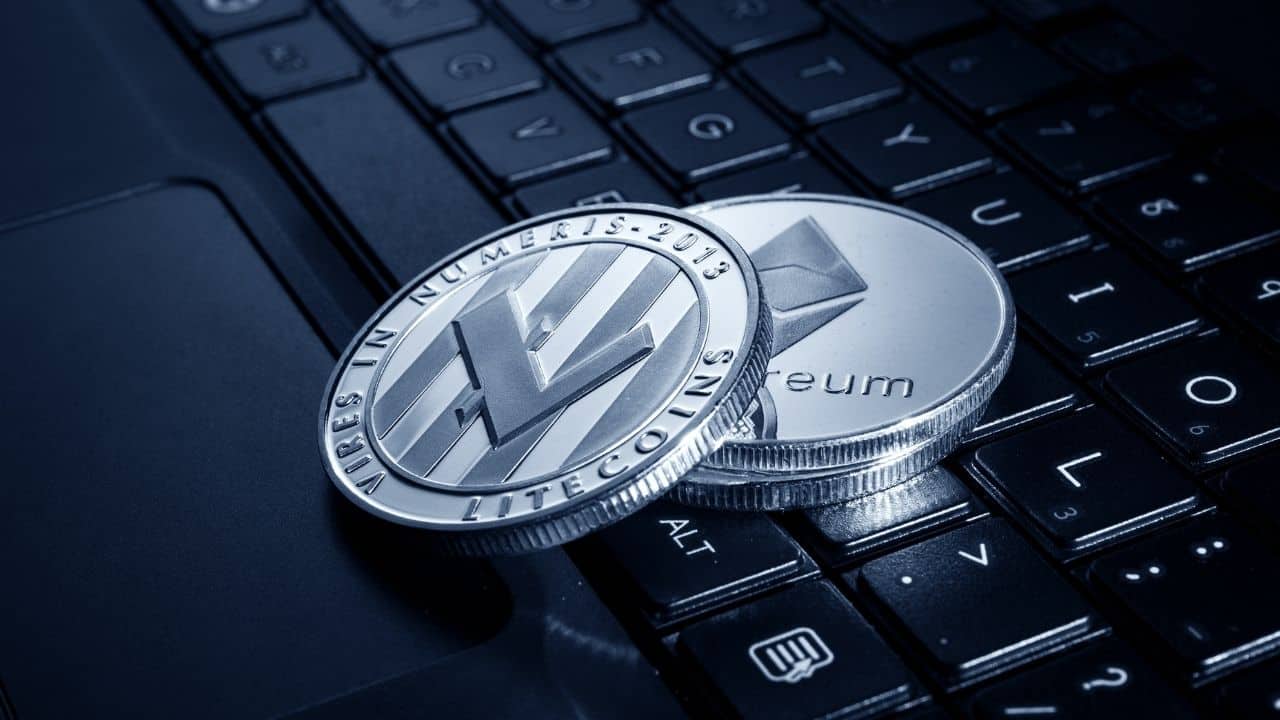 Disclaimer
We only endorse products that we truly believe in. Some of the links below may earn us some extra guac at no additional cost to you. Please pass the chips & thank you for feeding our habit.
In the past few years, Bitcoin has certainly made an impression on the general public. From billionaires like Elon Musk tweeting about using it as a payment method for Teslas to companies like Microstrategy converting the majority of their cash holdings into Bitcoin, it seems as if cryptocurrency has gone mainstream and is here to stay.
With an estimated 100,000 people who are now Bitcoin millionaires (some perhaps billionaires), this begs the question: Could there be other cryptocurrencies that will have the same explosive growth as Bitcoin and be opportunities for capitalization? As of now, there are more than 8,000 different cryptos available on the market, with new ones being introduced every day. Surely one of them could be the "next Bitcoin", right?
Anytime there's a lot of buzz around an investment, especially when it's something not very well understood like cryptocurrencies, investors need to be cautious. However, that doesn't mean that there aren't other coins out there that could also be profitable.
Investors looking for the best Bitcoin alternatives should look to cryptocurrencies that have shown the greatest potential for long-term growth. This includes such cryptos as Ethereum, Cardano, Litecoin, Polkadot, and Solana. Other Bitcoin alternatives investors can take advantage of include collecting interest on stablecoins or buying shares of ETFs that specialize in cryptocurrency or blockchain companies.
| Platform | Promotions | Link |
| --- | --- | --- |
| | Get up to $250 in BTC  | Sign Up |
| | Get $5 in BTC | Sign Up |
| | None | Sign Up |
| | | Sign Up |
Let's explore each of these options more thoroughly and help you determine what your next investment in cryptocurrency could be.
Best Bitcoin Alternatives to Invest in for 2022
Even though Bitcoin has clearly become a focal point in the world of cryptocurrencies, several other coins seek to improve upon its code, be more green and eco-friendly, and provide utility to developers that Bitcoin can't. Below is a list of other cryptos that investors will want to consider going into 2022 and beyond.
1. Ethereum (ETH)
Key Points: Ethereum is the second-largest cryptocurrency which is predicted to grow throughout 2022.
While Bitcoin aims to be a world currency, Ethereum exists to be a sort of "world computer" that programmers can use to run complex applications. In some analogies, if one were to think of Bitcoin as gold, then Ethereum could be perceived as oil.
To conduct these transactions, Ethereum uses a token called ether. When the platform launched in 2015, the price of one ether was $0.311. During its height in 2021, ether rose to a price of around $4,800. This makes it the second-largest cryptocurrency by market capitalization, behind Bitcoin.
Because of this rapid value increase and the potential for what its blockchain can be used for, many people believe that Ethereum has the power to surpass Bitcoin over the next few years. In fact, in a recent Minority Mindset poll where readers were asked "Would you rather invest in Bitcoin or Ether?", the vote was nearly 2 to 1 in favor of ether.
This optimism for Ethereum may be realized in 2022 as the platform is transitioning its technology to a less energy-intensive version (dubbed "Ethereum 2.0."). If this upgrade is successfully implemented, then it could make it more appealing and sustainable for widespread use.
For these reasons, here are some price predictions for ether over the next year:
$4,000-$4,500 – Bloomberg intelligence analyst Mike McGlone

$6,500-$8,000 – Ian Balina, investor and founder of crypto research and media company Token Metrics

$12,000 or more – Coinpedia
2. Cardano (ADA)
Key Points: An alternative to Ethereum, Cardano is more energy and time efficient than Ether and is projected to grow significantly over the next 2 years.
Cardano is a blockchain platform that markets itself as an alternative to Ethereum. Its primary use is for participants to execute smart contracts. However, the time and energy used to process transactions is much less than what it takes to run on Ethereum.
After launching Ethereum, co-founder Charles Hoskinson recognized the challenges to using a proof-of-work (PoW) methodology – the fundamental way that both Bitcoin and Ethereum currently use to validate transactions. In 2017, he began developing Cardano to use the more efficient method of proof-of-stake (PoS).
With its native token ada currently hovering around $1, Cardano has lots of technology development planned for 2022. As a result, price predictions for ADA are bullish at $3.127. Some analysts even believe it will be as high as $12 by the end of 2023 and $18 by 2024.
3. Litecoin (LTC)
Key Points: Lighter and faster than its predecessor, Litecoin is a great Bitcoin alternative and is also predicted to increase in 2022.
Because Bitcoin has open-source code, developers are free to copy it, add improvements, and then call it their own. These are referred to as "altcoins", and this is how Litecoin began.
Conceived by Charlie Lee, a former Google engineer, there were several modifications to make it lighter and faster than Bitcoin. For instance, instead of using the standard validation method, Litecoin uses a less resource-intensive algorithm.
Some experts predict that Litecoin will be more favorable for institutions that require faster processing times than what Bitcoin can offer. Additionally, Litecoin is scheduled in 2022 for what's been called the MimbleWimble upgrade which will allow some users to opt-in to confidential transactions.
For these reasons, several crypto experts predict LTC to go up in value in 2022. Starting the year at around $150, analysts expect it to go anywhere from $186 (Digitalcoin) to $268.84 (Gov Capital).
4. Polkadot (DOT) 
Key Points: Polkadot can securely communicate with other coins to make transactions work – something few other coins can do.
With so many different blockchain platforms being created and no central authority, it might lead some to wonder how they're all supposed to eventually work with one another.
This is exactly the problem that Polkadot was designed to solve. The protocol can be used to let two unrelated blockchains securely communicate with one another (such as Bitcoin and Ethereum). And because it uses these other blockchains, transactions are speedy and scalable.
The native Polkadot token is called Dot and is currently priced at around $27. According to Coin Price Forecast, they expect Polkadot to be worth as much as $58.52 by the end of 2022 and possibly $81.39 by the end of 2023.
5. Solana (SOL)
Key Points: Solana boasts lower fees and faster processing. It is another great Bitcoin alternative that is poised to grow in 2022.
Solana is another smart contract blockchain platform that serves as an alternative to Ethereum and Cardano. Launched in 2017, Solana can run applications for lower fees and process more transactions than its competitors.
Notably, Solana's native token (also named Solana) had an enormous growth spurt in 2021 going from $1.84 at the start of the year to $169.98 by the end of the year (a growth of over 9,000%). Though it has since dropped in value to roughly $89 at the end of January 2022, investors are very optimistic. The site PricePrediction predicts Solana will raise to approximately $128 by the end of 2022 while another site Wallet Investor is forecasting $313.