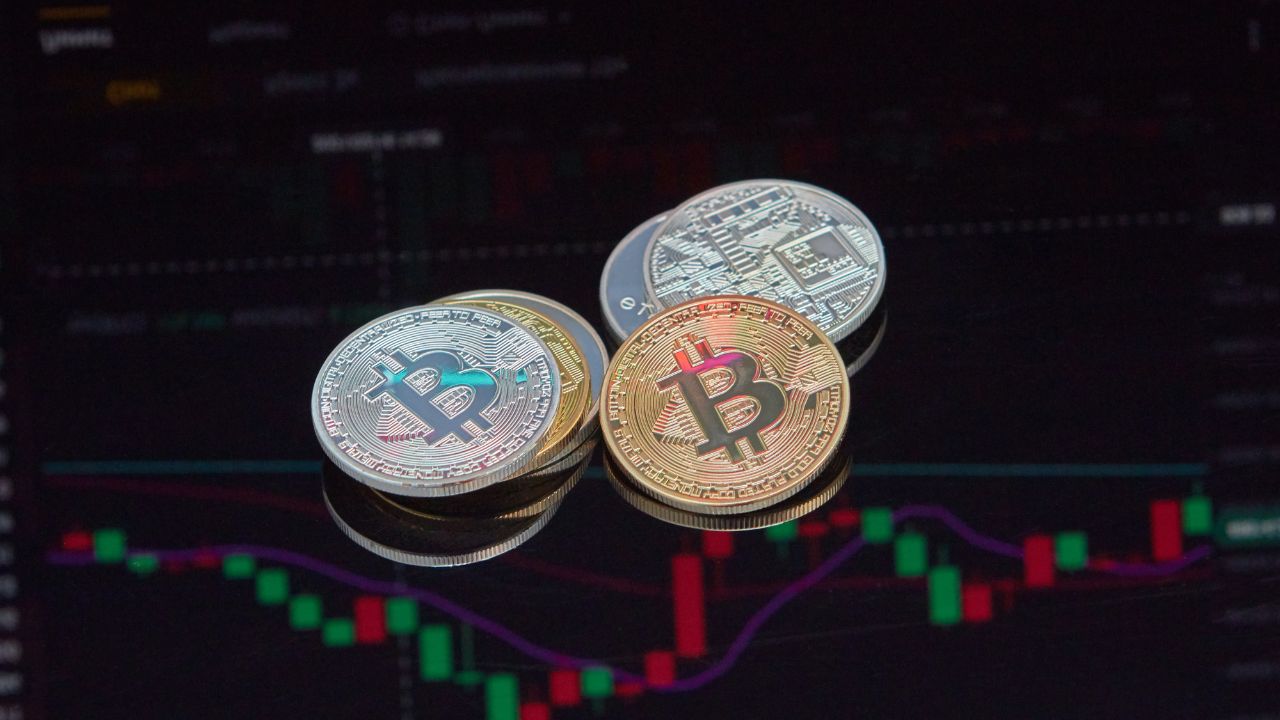 Disclaimer
We only endorse products that we truly believe in. Some of the links below may earn us some extra guac at no additional cost to you. Please pass the chips & thank you for feeding our habit.
Once a titan of the crypto lending world with 1.7 million customers and $25 billion of assets under management, Celsius became insolvent in May of 2022 due to the collapse of the UST stablecoin and its sister coin, LUNA.
In June, the company filed for bankruptcy which froze all customer assets.
One of the top reasons many investors were drawn to Celsius was because of its extremely high interest rates for holding crypto.
Luckily, there are still many other legitimate platforms available today that offer reasonable interest rates for crypto investors around the world.
Some of the best Celsius alternatives that investors can turn to now are:
BlockFi (48 cryptos with an average of 5% APY)
Coinbase (7 cryptos with an average of 4% APY)
Gemini (45 cryptos with an average of 3% APY)
Kraken (10% APY for select cryptos)
YouHodler (supports 56 assets with an average of 5% APY)
In this article, we'll review the 5 best Celsius alternatives for your investments – Coinbase, BlockFi, Gemini, Kraken, and YouHodler.
You will then be able to choose the right Celsius alternative for yourself with regards to your investment needs and goals.  
5 Celsius Alternatives For Your Investments
Earning interest from cryptocurrency is becoming more and more popular during the recent years as investors are looking for alternative places to generate income due to the negligible savings rates in traditional bank accounts. 
Different cryptocurrency lending platforms target different customer segments.
With that said, let's compare the 5 best Celsius alternatives in terms of their interest offerings for different cryptocurrencies at a glance:
| Coin | BlockFi | Coinbase | Gemini | Kraken | YouHolder |
| --- | --- | --- | --- | --- | --- |
| BTC | 2.5% - 3.5% | NA | 2.75% | 0.25% | 3% |
| ETH | 2% - 3.5% | 3.25% | 3% | 4% - 7% | 4% |
| Stablecoins | 7.5% - 8.75% | 0.67% - 1.44% | 5.3% - 7.15% | NA | 8% |
| ADA | 10% | 2.6% | - | 5% - 8% | 5.5% |
| SOL | 5% | 4% | 5% | 5% - 8% | 8% |
| AVAX | 5% | NA | NA | NA | 9.5% |
| DOT | 15% | NA | NA | 9% - 12% | 10% |
| LTC | 1% - 2% | NA | 1.5% | NA | 7% |
| XTZ | 10% | 4.6% | 3% | 5% | 5% |
1. BlockFi
BlockFi is one of the oldest interest-offering platforms in the crypto market, which started with offering interest for your Bitcoin. Then the product range has expanded in line with the general growth of the market. 
Today, BlockFi offers interest for the largest number of cryptocurrencies after YouHodler – 48 different digital assets including major coins like Bitcoin, Ethereum, BNB Coin, and stablecoins.
Like Coinbase, BlockFi also has an exchange. However, in contrast to Coinbase, when you buy cryptocurrency on the BlockFi exchange or deposit coins to your BlockFi account, your coins automatically start to earn interest. 
You do not need to perform any additional steps like transferring funds to a separate, designated account to receive interest on your cryptocurrency. 
BlockFi provides automatic interest for holding any of the 48-listed cryptocurrencies on its platform including seven different stablecoins. 
A critical thing to note is that U.S. customers can no longer receive interest for holding crypto in their BlockFi wallets due to the SEC not accepting BlockFi as an official financial institution. 
Best Interest Rates For Tether, Gemini USD, And Cardano
For non-U.S. customers, BlockFi gives the highest interest rates for Tether (USDT) and Gemini USD (GUSD) stablecoins, regardless of your deposit size. It also gives the highest rate for USDC and DAI stablecoins up to a $20,000 investment. 
Among altcoins, BlockFi offers the highest interest rate for Cardano, Polkadot, and Tezos. 
BlockFi uses a tiered interest structure for Bitcoin, Ethereum, and stablecoins. 
The interest rate drops with increasing deposit amounts. On the other hand, altcoins have fixed rates. You can find all applicable rates for these coins, as well as the rates for major altcoins.
Its worth noting that BlockFi fares much better than Coinbase in both the stablecoin (USDT and DAI) and altcoin (ADA and XTZ) interest rates, making it a great Celsius alternative.
In June 2022, BlockFi secured a $400 million credit facility from FTX, the largest crypto exchange in the U.S. after Coinbase, to keep itself afloat amidst the deepening crypto bear market. 
As an additional measure to secure the solvency of the company, FTX signed a deal with BlockFi which gives FTX the option to buy BlockFi at $240 million. 
2. Coinbase
Coinbase is the first cryptocurrency platform that went public via a direct listing on NASDAQ (symbol: COIN) so unlike Celsius, all activities and financials of the company are transparent and open to the public. 
The platform has over 98 million users worldwide and holds $223 billion in fiat and cryptocurrencies on behalf of its customers. 
Although Coinbase is primarily an exchange with over $2 billion daily trading volume and 150 traded cryptocurrencies, it also offers interest for your crypto when you deposit to its exchange account or to the Coinbase Wallet app. 
On Coinbase, you can earn interest for seven different cryptocurrencies by keeping them in your exchange account or in your wallet – Ethereum, Tether, Dai, Cardano, Solana, Tezos, and Cosmos.
Below are the interest rates you can earn on Coinbase for the available crypto assets:
| Cryptocurrency | Annual Interest Rate |
| --- | --- |
| Ethereum | 3.25% |
| Tether (USDT) | 1.44% |
| DAI | 0.67% |
| Cardano | 2.60% |
| Solana | 4.00% |
| Tezos | 4.6% |
| Cosmos | 5% |
Coinbase Earn deposits the interest payouts monthly. Interest rewards are distributed to customer wallets within the first 5 business days of the following month.
The Most Transparent Platform
Coinbase has the lowest number of interest accounts with generally dismal return rates but its being a publicly listed company could be a safety buffer during times of chaos and uncertainty as customers have access to the company's operating figures. 
Lack of transparency and the rumors revolving around uncertainty were the main catalysts for the Celsius bank run. 
In addition, Celsius Network's offering 18% APY for stablecoins was unrealistically high which backfired during the market implosion in May. When the annual savings rate in traditional finance is barely 1% for the US Dollar, such spectacular returns should be taken with a grain of salt.
3. Gemini

Gemini is also a large exchange with over $75 million daily trading volume but with Gemini Earn, you can earn interest for 45 different cryptocurrencies by holding your assets in Gemini Wallet. 
On Gemini Earn, there are no different interest tiers that drop with increasing deposit sizes, so you get a fixed interest rate at any deposit amount. 
Unfortunately, Gemini Earn is currently available only in the U.S., Singapore, and Hong Kong.
Best Interest Rates For Metaverse/NFT Coins
Although Gemini does not stand out for its Bitcoin, Ethereum, or stablecoin interest rates, it gives the best returns for popular metaverse/NFT coins like ApeCoin and Axie Infinity. 
You can get 6.10% APY for your ApeCoin (APE) and 6.80% for your Axie Infinity (AXS) on Gemini.
In addition, the interest rate for the Gemini USD stablecoin is almost as good as that on BlockFi, with a minor 0.35% APY difference (7.15% vs. 7.50%).
You can find the interest rates for Gemini here. It is worth pointing out that on Gemini Earn, interest is paid to your wallet daily at 4 p.m. EST every day, in contrast to the monthly payments on Coinbase and BlockFi.
On the legal side, Gemini is a "qualified custodian" under the New York State regulations so the company practices high compliance standards both legally and financially.
4. Kraken

Kraken offers the highest average APY (10%) in the comparison because the platform employs a different method to finance the interest rewards. 
Whereas other platforms lend out the deposits as cryptocurrency loans to make a profit (just like in traditional banks), Kraken delegates your cryptocurrency coins to their native blockchain networks for "staking". 
Staking is the process of depositing coins or tokens to a cryptocurrency network to validate transactions. In return for validating transactions with their deposited assets, users receive rewards in the form of the network's native token. 
So for example, if you stake Ethereum on the Ethereum network, you earn extra ETH as interest.
To be able to stake assets on a blockchain network, you need an intermediary like Kraken. Platforms like Kraken pool customer funds on the network which achieves a much larger validating capacity and thus earns higher staking rewards. 
And this is why Kraken is typically able to provide higher return rates for the same cryptocurrency assets. Instead of lending your deposits to other parties, Kraken makes a profit by taking a cut from your staking rewards. 
Best Interest Rates For Ethereum (ETH)
With its staking intermediary, Kraken offers the best return rates for Ethereum deposits. You are able to stake with different maturities and the APY of your rewards would increase with longer maturity.
Below are the reward rates for staking Ethereum on Kraken with different maturities:
30 Days – 4% APY
60 Days – 5.5% APY
120 Days – 7% APY
Kraken offers staking for 10 other cryptocurrency assets with variable reward rates depending on the maturity:
| Cryptocurrency | APY |
| --- | --- |
| Ethereum | 4% - 7% |
| Cardano | 4% - 6% |
| Solana | 5% - 8% |
| Polkadot | 9% - 12% |
| Cosmos | 12%- 15% |
| Tron | 4% - 7% |
| Mina | 12% - 20% |
| Flow | 6% - 9% |
There are 3 coins that are fixed rate:
Tezos: 5% APY
Kava: 23% APY
Kusama: 18% APY
Even with staking though, Kraken fails to deliver the highest returns for major cryptos like Cardano, Solana, and Polkadot. 
BlockFi is able to offer a better interest rate for Cardano at 10% APY and for Polkadot at 15% APY.
Other than Ethereum, the coins that Kraken offers the best rates are Cosmos, Mina, Kava, and Kusama. None of these coins are among the top cryptocurrencies in terms of their market cap so although their return rates are very high, their volatility will similarly be high. 
This means the dollar value of your earnings will fluctuate massively.  
Finally, it is worth pointing out that Kraken is not available in all 50 U.S. states. 
Customers in Washington and New York cannot access Kraken's services at all while other U.S. users cannot use their credit or debit cards to buy cryptocurrency on the platform.
5. YouHodler

Even though YouHodler also allows you to buy and sell cryptocurrency on its platform, it is not a large exchange business like Coinbase, Gemini, or Kraken where there are hundreds of millions of daily trading volume with over 100 cryptocurrencies. 
However, on YouHodler, you are able to earn interest on any traded cryptocurrency which makes it the number one platform in terms of the number of available interest accounts.    
You can earn interest on 56 different cryptocurrencies on YouHodler. Please note that YouHodler is not available in the U.S.
Best Interest Rate For Solana, Avalanche, USDC, And DAI
YouHodler offers the best interest rate for Solana, Avalanche, Litecoin, and Uniswap deposits. 
In the stablecoin category, YouHodler gives you the highest rates for USDC and DAI for investments above $20,000. 
Here is a list of interest rates on YouHodler for the major currencies. All stablecoins are offered the same 8% APY. 
Like BlockFi, you get automatic interest on YouHodler without transferring your funds to another wallet or delegating them to a network. At the end of each week, the earned amount is deposited into your account.
Choosing The Right Celsius Alternative For Your Investments
Choosing the right Celsius alternative would depend on your preference for legal transparency, as well as the specific cryptocurrency assets you hold.  
If you would like to give the custody of your crypto funds to a publicly-listed stock company with maximum transparency, Coinbase could serve your needs although you would get below the average interest rates.
While you get up to 8.75% interest for depositing stablecoins to other platforms, on Coinbase you only get 1.44% for Tether and 0.67% for DAI. 
If a New-York-State-licensed cryptocurrency platform would be enough for you in terms of securing your funds, then you could use Gemini, which also offers one of the best interest rates for its stablecoin, Gemini USD at 7.15% APY.  
However, for the ultimate stablecoin returns, you need to access BlockFi or YouHodler. BlockFi offers the highest interest rate for Tether (8.75% up to $20,000, 8% above $20,000) while YouHodler gives the best rate for USDC and DAI at 8%. 
In terms of major cryptocurrencies, you can get the highest interest rate for Ethereum by staking it on Kraken and earn between 4-7% APY, depending on the maturity. 
For major altcoins, BlockFi and YouHodler again share the top spots. BlockFi has the best Cardano (10%), Polkadot (15%), and Tezos (10%) rates while YouHodler offers the best Litecoin (7%), Solana (8%), and Avalanche (9.5%) rates.