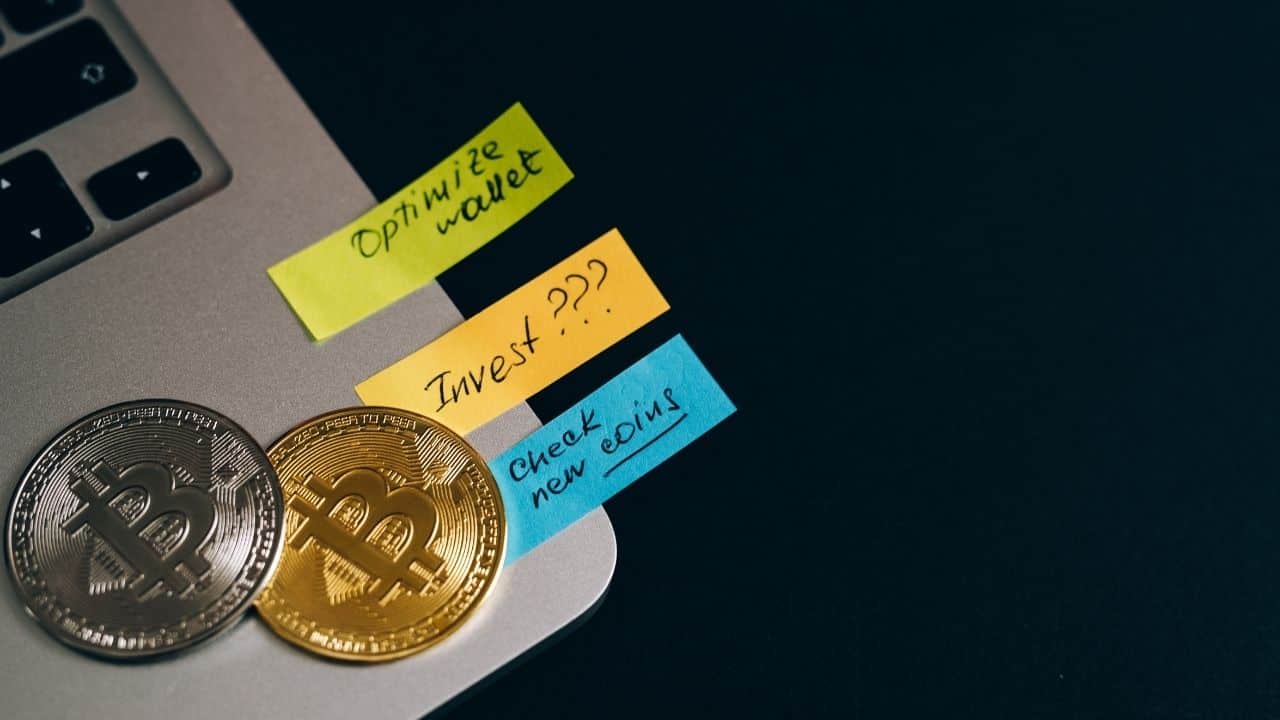 Disclaimer
We only endorse products that we truly believe in. Some of the links below may earn us some extra guac at no additional cost to you. Please pass the chips & thank you for feeding our habit.
On September 19, 2021, the Chinese government declared all cryptocurrency transactions illegal in mainland China and banned its citizens from even working for cryptocurrency companies, let alone personally trade or invest in it.
I have been an investor in the cryptocurrency space since 2017 and this is maybe the 10th time that I've heard about China cracking down on cryptocurrency.
It has been quite a repetitive, seasonal event to me, which has every time crashed the price of cryptocurrencies. Apparently, there were always people who bought at those discounted prices, because prices made a new all time high every couple years, if not months, after China declared cryptocurrency bans.
So could this time be any different?
To date, bans in China generally consisted of shutting down local cryptocurrency exchanges, along with mining centers in various states, particularly those that mine Bitcoin and Ethereum, the two largest cryptocurrencies.
Never in the cryptocurrency's decade-old history, China targeted international cryptocurrency exchanges that do business with people inside China, along with Chinese citizens working for overseas crypto-related companies.
But this time, the Chinese ban carries penalties exactly for these activities.
Platform
Fees
Promotions
Link
$0 Fees

Earn up to $250 in BTC bonus when you sign up and fund your new account.

Learn More
0.5% - 4.5% Other fees may apply.
Get $5 in Bitcoin when you complete your first trade.

Learn More
0.9% - 2% Other fees may apply.

No promotions at this time.
Learn More

0.5% - 3.99% 

$20 of BTC 

for new users after trading $100 or more within 30 days.

Learn More
China is important for cryptocurrency, according to Statista, there are around 100 million cryptocurrency owners in China as of June 2021, out of the global total of 300 million, so negative developments in this country can cripple cryptocurrency's overall adoption and growth, which could also damage your own crypto investments.
In this article, we will discuss:
But before those items, let's first discuss what cryptocurrency is and its brief history, along with the history of crypto in China, in order to better understand why governments do not like cryptocurrency and how cryptocurrency regulations and bans may affect your investment.
What is Cryptocurrency?
Cryptocurrency is a new digital payment and exchange system without borders and without using a bank or an intermediary. So it works globally, wherever there is internet access.
Cryptocurrency constitutes a decentralized network of computers around the globe without any center or server, so the system is not owned by any government or a bank. Instead, cryptocurrency transactions are recorded in every individual computer on the network, known as a "blockchain".
Blockchains are basically autonomous databases of transactions with no owner and no intermediary authority to maintain and validate them.
The unit of cryptocurrency is a digital coin. As there are no intermediaries, you can keep cryptocurrency coins in a software wallet located in your computer, browser, or smartphone, or in an offline, hardware wallet like a USB drive.
There are two available processes to digitally create a coin:
"mining", which is the process of using computers and a special software to enter new coins into circulation and verify cryptocurrency transactions in exchange for a payout,
"staking", which gives you the right to instantaneously enter new coins into circulation, based on how much cryptocurrency you hold. It is akin to voting rights in a company by the ratio of shares you own.
History of Cryptocurrency
Cryptocurrency was born with Bitcoin in 2009. Bitcoin is the original cryptocurrency and it is still by far the most valuable and popular digital coin today. Bitcoin is a mineable cryptocurrency.
The first generation of cryptocurrencies solely aspired to become payment currencies as an alternative to national (fiat) currencies.
Computer geeks and dark web users were the common investors and adopters of this early era, which lasted from 2010 until 2016. They used cryptocurrency to purchase goods, send money to each other, and sell for profit.
During this early era, Bitcoin established itself in the market. Its popularity first peaked in late 2013, when its price spiked to a high of $1,300, up from only $0.06 in July 2010.
The second generation brought new cryptocurrencies, which started to offer virtual banking products on the blockchain. This innovation brought cryptocurrency to mainstream adoption.
Ethereum, launched in December 2015, is the creator of this new category. With Ethereum, you can create and trade digital emulations of traditional banking products, like getting interest, borrowing, and exchanging financial assets.
These digital products are collectively called "Decentralized Finance" (DeFi).
Ethereum, as the flagship blockchain platform to develop digital assets, is the second largest cryptocurrency today after Bitcoin. Its price went up from only $1 in January 2016 all the way up to $4,500 in May 2021.
It used to be a mineable currency but its blockchain is recently switching to a "staking" mechanism for creating new coins.
Today though, there are well over 12,000 cryptocurrencies in the world, each with its own technology and capabilities.
History of Cryptocurrency in China
As a matter of fact, cryptocurrency first appeared in China in 2009. And China used to be the world's largest Bitcoin miner, with more than 65% of Bitcoin's global mining power located in the country. It also hosted the largest cryptocurrency exchanges by volume.
A large number of early cryptocurrency millionaires during the last decade were reportedly from China.
However, the Chinese government has maintained a hostile relationship with its local crypto industry ever since this new asset class was born.
In December 2013, Chinese officials prohibited banks and third-party payment services from handling transactions related to Bitcoin and other cryptocurrencies.
Following the bans, the value of Bitcoin crashed by over 30% and two days later, BTC China, the country's largest Bitcoin exchange back then, announced that it had stopped accepting Chinese Yuan deposits.
However, cryptocurrency investing and trading were still legal in China during those years.
In September 2017, the Chinese central bank forced cryptocurrency exchanges registered within its borders to cease operations by year end.
Some of the largest, global cryptocurrency exchanges of today, like Binance and OKEx, were originally established in China, but they had to move offshore in the aftermath of this development.
In 2021, the Chinese government doubled down on past cryptocurrency policies by calling for the restriction of both cryptocurrency mining and trading. In May, the government first banned financial institutions and payment companies from offering services related to any cryptocurrency trading.
And then in June, officials shut down mining centers in a number of states, which were all major Bitcoin mining hubs, due to the immense energy required to mine Bitcoin and the threat it poses to the country's environmental goals.
As a result, Bitcoin miners in China were either forced to shut down permanently or move to other crypto-friendly countries.
Finally in September, regulators declared all cryptocurrency transactions illegal (both crypto-to-fiat and crypto-to-crypto), regardless of being executed on local or overseas platforms, and banned all cryptocurrency exchanges doing business in mainland China.
So now, even a Chinese citizen that makes a cryptocurrency transaction outside China can be prosecuted in the country under the stipulations of the new law.
Why Did China Ban Crypto Completely?
In the below items, we will discuss some potential reasons why the Chinese government wants to completely get rid of cryptocurrencies. Some of these reasons pertain to the Chinese government only, while others could pertain to any government in the world that sees cryptocurrency as a threat to its interests.
Lack of monetary control under decentralization: China has a state-controlled, centralized economy. The decentralized, borderless, and unregulated nature of cryptocurrency clashes with the government's future plans for an even more centralized, state-dominated economy, one that includes issuing its own digital currency. Any government exerts its monetary policies through the use of its own issued currency, so for a centralized economy like China, it becomes even more critical to repress cryptocurrency adoption and usage in financial and commercial transactions.
Minimize money outflows from China: Cryptocurrency is a decentralized network without any central governing authority, so it is global and it resides on the web without any geographic location and borders. Thus, with cryptocurrencies, there is no such thing as funds moving in and out of a country. But the Chinese government wants to retain the funds of its citizens in the country, so regulators try to prohibit people from converting their Yuan holdings into crypto as crypto assets do not belong to any jurisdiction. This is yet not much of a concern in less state-controlled, more open economies, especially those in the West.
Crack down on illegal activity and money laundering: As cryptocurrency bypasses all control and compliance mechanisms of the current legacy finance system, any illegal activity can be financed using cryptocurrency transfers. Almost all governments in the world are currently uncomfortable with not being able to trace this illegal activity and money laundering that are facilitated with cryptocurrencies. However, to me, this concern rather constitutes the magazine side of problems that governments actually have with cryptocurrencies, because the volume of illegal, terrorism, or plain money laundering activities processed with fiat currencies is 10, maybe 100-fold of what is being financed with cryptocurrencies. Which raises the suspicion that governments are only interested in preventing illegal activity that doesn't involve using their own currency.
Reduce energy consumption: Cryptocurrency mining consumes a lot of computing power and energy. There are speculations that the Bitcoin network consumes more energy than many countries like the Netherlands or Switzerland. As China constituted more than 65% of Bitcoin's total global mining power all by itself, regulators were naturally uncomfortable with consuming as much resources as the entire Netherlands or Switzerland just to mine Bitcoin. So they opted to take precautions that limit this activity. Energy consumption concerns every country today, so more countries may impose restrictions on cryptocurrency mining in the future.
What May Be Coming for the Global Crypto Market?
Regulatory heat may soon go beyond China and inflict other major countries, even those with the most liberal economies like the US.
On the other hand, new regulations are in fact necessary to realize the next round of adoption in cryptocurrency, because potential retail investors are still reluctant to invest due to the ongoing legal uncertainties. Yet, future regulations may not by default come with a friendly hand shake at the beginning.
Environmental concerns and ongoing energy shortages may push governments to go ruthlessly against cryptocurrency mining. Besides that, in an effort to maintain their political and monetary power, they may ban cryptocurrency exchanges altogether.
Moreover, many governments are soon expected to legally define what a cryptocurrency is in terms of its utility and its decentralization, and either classify whatever falls out of that definition as a security or ban them entirely.
Let's discuss below the possible implications of such enforcements and how the crypto industry is already responding to these restrictions in order to survive and sustain its growth.
1. Mining Restrictions
China's ban on cryptocurrency mining has forced large scale Chinese miners to flee overseas. Many of them are currently moving their mining facilities to Texas. The governor of Texas, Greg Abbott is an avid supporter of cryptocurrency which he shows through his promotional tweets.
Texas also has some of the cheapest energy prices in the world, due to its deregulated power grid.
Aside from the US, Chinese mining companies are generally moving their machines to countries like Kazakhstan and Russia nowadays.
However, there is no guarantee that these countries will remain crypto-friendly in the future, considering the rapidly rising energy costs. If these governments also throw in the towel eventually, mineable cryptocurrencies like Bitcoin and Ethereum (until it completes its migration to staking technology) could get affected quite adversely.
This could in return benefit cryptocurrencies that are staked, as they consume negligible energy to operate their network and create new coins. Currently, the most popular staking cryptocurrencies in the market are Cardano, Solana, Avax, Binance Coin, and Polkadot.
But I am not saying Bitcoin and Ethereum could ever disappear. I think they are too big and too firmly established by now, with perfectly functioning technologies and shouldering a $2 trillion ecosystem on their networks. If these two disappear, I think there would be no cryptocurrency.
2. Accessing Restrictions
Cryptocurrency exchanges are where you access cryptocurrency by wiring your fiat cash to the exchange's bank account and then buying cryptocurrency in the exchange with that cash. Similarly, you exit cryptocurrency by wiring fiat from the exchange back to your bank account.
Following the most recent cryptocurrency bans in September 2021, cryptocurrency exchanges in China are rebasing offshore, after dropping domestic customers from their rosters.
Singapore currently looms as a prime go-to place for cryptocurrency exchanges. It is reported to have the clearest regulations and it wants to attract as many digital fintech companies as possible.
For example, the Chinese exchange Huobi, which is the 3rd largest global exchange, is currently relocating substantial parts of its operations to Singapore.
Since cryptocurrency is a decentralized system without any central governing authority, the network cannot be shut down by anyone. So as long as governments do not shut down the worldwide internet, there has not been an effective way to stop cryptocurrencies.
As a consequence, cryptocurrency has to date succeeded in creating products that overcome the bans of governments.
One accomplishment is "decentralized exchanges", autonomous exchanges on the web, which are not owned and operated by any entity. A decentralized exchange is a typical DeFi product, which works autonomously and allows for direct, peer-to-peer cryptocurrency trading with another person on the web.
Since it is not owned by any company, and does not host any direct individuals to knock the doors of, so governments are yet unable to impose laws on them.
According to China-based news outlets, Chinese cryptocurrency users are now actively discussing how to learn using DeFi platforms in response to the latest exchange bans.
As China alone constitutes ⅓ of total cryptocurrency users in the world, demand for DeFi may skyrocket in the coming days. And if more countries ban conventional crypto exchanges, DeFi may just exceed the size of traditional exchange volumes.
However, even with DeFi and decentralized exchanges, there may be risks. For example, the US Securities and Exchange Commission (SEC) started investigating the largest decentralized exchange, Uniswap earlier this month, by which it outright disregarded the "decentralized" label and proceeded to knock on the doors of the software developers behind the project.
This legal action was deemed possible because despite running on a distributed network without a central server, decentralized exchanges can still be controlled via their developers.
3. Legalization Restrictions
In the US, the Securities and Commissions Exchange (SEC) is expected to legally define what a cryptocurrency is in terms of its utility and its decentralization, and either classify whatever falls out of that definition as a security or ban them altogether.
A cryptocurrency is unlikely to exist as a security because a security is a centrally regulated investment contract that represents a fractional ownership right and is backed by an asset.
Cryptocurrencies are not backed with any other assets and they do not give ownership rights to the entity that issues the cryptocurrency. 

As the SEC still constitutes the dominant force in global finance, such a regulation has the potential to wipe out a large portion of cryptocurrencies from the market.
I personally think this would be beneficial for the cryptocurrency market, because such a clearance could give millions of potential investors the clarity and assurance they need to invest in cryptocurrency.
Even as a veteran crypto investor, I feel like I have to bet on every square on a roulette table when I want to invest in some cryptocurrencies.
Because there are just too many alternatives offering the same functionality, and as all are in their early stages of development, nobody can know which ones of those will succeed. If regulations could eliminate all those that legally fail to be a cryptocurrency, I could invest more in the remaining ones with greater confidence.
However, you should keep in mind that cryptocurrencies are not like stock companies that authorities can defunct in one day. They are more like "digital commodities", digital assets that reside on the web, just like the physical commodities of the earth.
The software code of most digital currencies are open to the public, so even if a developer team has to abandon a cryptocurrency project some day, it would still remain on the web for another team to take over and develop the project one day.
They don't have fixed costs like companies, so they don't need cash flow to survive. They can just remain on any DeFi platform forever.
Above all else, and despite all bans and restrictions, I believe market forces will likely come to the rescue in the longer term. There is a lot of demand for cryptocurrencies all over the world, so there is a lot of money entering this market.
If governments act too restrictive, they would miss out on billions of dollars of cryptocurrency investments, which would instead flow to countries that enforce crypto-friendly regulations and allow easy access for cryptocurrencies.
How Do Prices React to Regulations and Bans?
Regulations almost always caused price crashes for cryptocurrencies in the past. However, these have all been short-term reactions. Every time, prices managed to get up from the ground and go to new all time highs.
I have been in the cryptocurrency space since 2017 and I keep experiencing the same cycle.  News regarding regulations have historically been spread out either right before a massive cryptocurrency spike to scare out weak, amateur investors OR right after a massive run to start a devastating, long-term downtrend.
As a recent example, cryptocurrencies had a crazy run upwards in the first four months of 2021, during which the price of Bitcoin spiked from $20,000 to $65,000 and Ethereum from $500 to $4,500, while other cryptocurrencies like Cardano, Binance Coin, Avax, and Solana enjoyed at least 20x gains.
This explosive price action was preceded by a series of negative events and news during late 2020. The SEC filed a lawsuit against the Tether stablecoin (the 5th largest cryptocurrency) in September and the XRP coin (used to be the 3rd largest cryptocurrency) in December, on the charges that XRP was an unregistered security while Tether was not backed with enough real-world assets.
But nothing material happened at the end and the crazy run of 2021 followed.
The epic 2017 cryptocurrency run also started with a regulatory crackdown at the beginning of that year when nothing material happened, and then the year-long market rally ensued. This rally was followed with restrictive regulations and their rumors throughout 2018 and 2019, during which cryptocurrency prices dropped by at least 85%.
So if history is to repeat itself, the latest Chinese crackdown on digital currencies may suggest that new all-time high prices for cryptocurrencies may be around the corner in the coming months. And again if history repeats, those new record-high prices are then to be followed with regulations making a return to the agenda of regulators, which could crash prices back.
Still, there is never a guarantee in which direction markets will move. Markets are not always rational; prices may still go up when you see new restrictions or bans coming, or they may fall without any government taking any action.
What If Cryptocurrency Gets Banned in Your Country?
Accessing your cryptocurrency: If exchanges get banned in your country or jurisdiction and you want to hold on to your cryptocurrency investment, you need to download a compatible software wallet into your computer, browser, or smartphone, or buy a compatible hardware wallet, and transfer your crypto assets from the closing exchange to that wallet to be able to access your investment later. Separating your investment under different platforms, such as exchanges and wallets would be a wise idea to distribute the risk of access to your assets.
Buying new cryptocurrency: As long as there is demand for a good, people will eventually find each other to exchange that good. In China, for example, cryptocurrency exchange bans brought back over-the-counter trading, where people buy cryptocurrency from each other in exchange for physical cash. The actual cryptocurrency transfer is made online from a digital wallet to another, but the cash exchange is physically made offline. This of course raises safety concerns in transactions such as getting robbed etc. To overcome that risk, Chinese people can also access global cryptocurrency exchanges using Virtual Private Networks (VPN). So in case the same happens in your own country, offline trading venues will probably pop out like mushrooms from the ground. In addition, if you can manage to access a VPN, you can also reach the conventional cryptocurrency exchanges to wire them money and buy crypto.
Trading your cryptocurrency: Once you buy cryptocurrency or are able to access your crypto holdings, you can use decentralized exchanges like Uniswap to trade crypto, or again, you can trade on conventional exchanges using a VPN.
Cashing your cryptocurrency: Even if you use decentralized exchanges, you still need a conventional, centralized exchange when you want to cash your cryptocurrency, unless you have made arrangements for an over-the-counter trade. And even after you manage to transfer your fiat funds to their final destination in your local bank account, you may this time get faced with regulatory hurdles. It may get blocked or investigated for anti-money-laundering or taxing purposes by your government. You have to consult your local attorney or advisor to get actual, legal advice regarding overseas money transfers.
The Bottom Line
China has to date served as the testbed for possible future regulations in your own country or jurisdiction. By closely following what happens there, we may prepare ourselves and make our plan accordingly to overcome those restrictions and bans.
Over-the-counter trading, peer-to-peer trading, VPNs, digital wallets, and DeFi platforms can serve as our ammunition for tackling any cryptocurrency bans in our jurisdiction. As long as there is demand for cryptocurrency, some party will respond and satisfy this demand with more advanced, higher-tech solutions.
Apart from exchanging, cryptocurrency mining remains as another hot item of regulatory pressure. If pressures on mining ever turns to a global-scale crackdown, it may be wise to diversify your cryptocurrency holdings between mining and staking cryptocurrencies.
Regardless, everything is unclear about which countries will follow China in terms of restricting or banning cryptocurrency, and how far they will go with that.
You have to take your own precautions beforehand by keeping an eye on the regulatory developments specific to your jurisdiction and to your cryptocurrency investment, both before and after you invest in crypto.