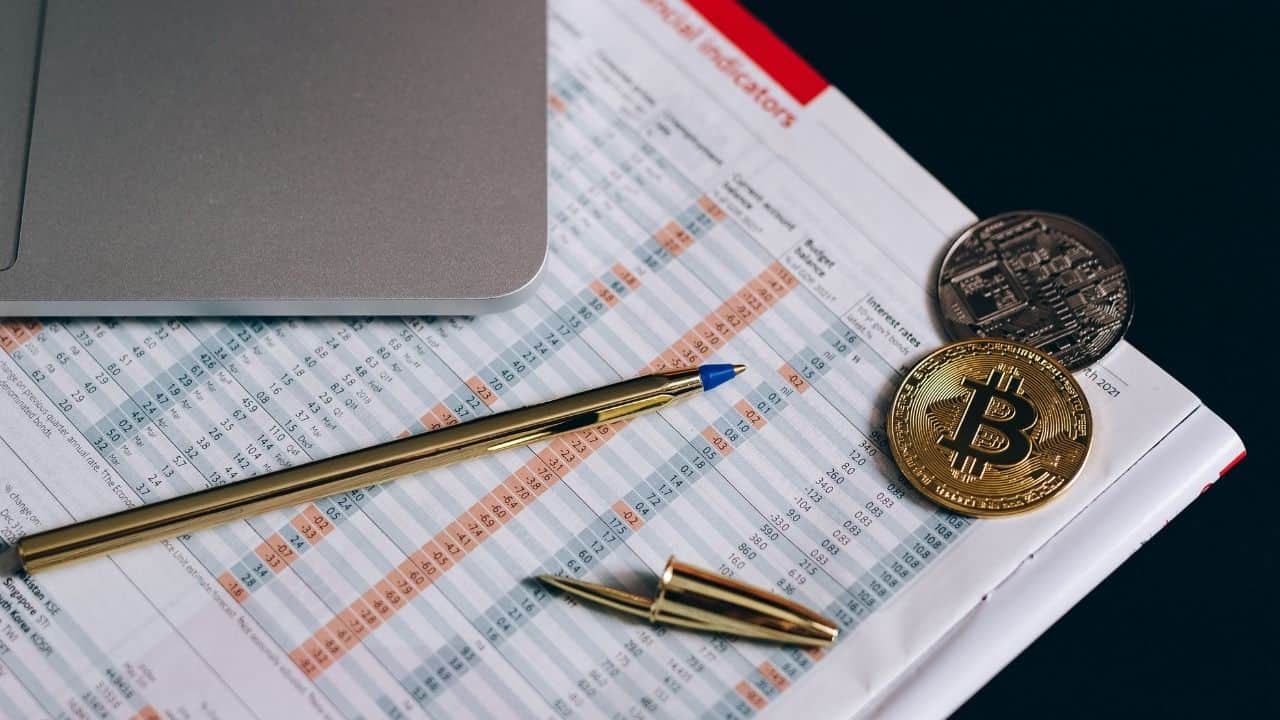 Disclaimer
We only endorse products that we truly believe in. Some of the links below may earn us some extra guac at no additional cost to you. Please pass the chips & thank you for feeding our habit.
What If I'm Not In The US?
If you aren't located in the US, you won't receive any tax forms from Coinbase at all, even if you earned more than $600 in income. But that doesn't mean you're completely off the hook. 
You're still responsible for following up with your local tax authority. Coinbase recommends downloading your transaction history and filing your taxes according to your local laws.
What Is The Coinbase 1099 Form? 
Coinbase and the IRS haven't exactly seen eye to eye in the past. Because of this, Coinbase takes tax reporting very seriously. 
If you're a frequent user of the platform, you might receive a 1099 form from Coinbase. A 1099 tells the IRS that you've earned some kind of income outside of a traditional W-2 job. It's just like a 1099 you'd receive from platforms like Rover for dog-sitting or UpWork for freelancing. 
There are three types of 1099s you should be aware of as far as it relates to cryptocurrency and taxes.
1099-B
You won't receive a 1099-B from Coinbase, but it's still good to know what it is. A 1099-B is for the disposal of property through a broker. Since cryptocurrency is classified as an asset, you might receive a 1099-B someday. Platforms like Robinhood issue these, but there are rumors that Coinbase may start issuing 1099-Bs in the future. 
1099-K
From 2017- 2019, Coinbase issued 1099-Ks to users who: 
Did more than 200 trades.

Had transactions totaling $20,000 or more. 
But there's a big downside to using 1099-Ks in cryptocurrency: 1099-Ks just show aggregated data, not specific transactions. This doesn't show the expenses incurred during cryptocurrency transactions, so the IRS thought Coinbase users were drastically under-reporting their income. 
After thousands of Coinbase users received what I call "love letters" from the IRS, Coinbase realized this wasn't a smart way to do tax reporting. 
For the 2021 tax year, Coinbase will not be issuing 1099-Ks any longer. They will only issue 1099-MISC for the 2021 tax year.
1099-MISC
If you're reading this blog, it likely means you received a 1099-MISC from Coinbase and you have no idea why, or what to do with it. 
If you received a 1099-MISC, it's a report on income you earned specifically from Coinbase rewards. This isn't for capital gains (which you need to report on your own), but for income paid to you by Coinbase. 
1099-MISC covers all of your miscellaneous income earned on Coinbase, including: 
Staking rewards

Interest earned on Coinbase

Rewards like USDC, Dai, Tezos, Algorand, or Cosmos

Payments received via Coinbase Commerce

Sweepstakes winnings from Coinbase

Coinbase referral rewards

Coinbase Earn rewards

Coinbase user research payouts
To receive a 1099-MISC from Coinbase, you need to meet these criteria: 
You're a person living in the US

You're a Coinbase customer

You earned $600 or more in income from Coinbase
Why Do I Need A Coinbase 1099-MISC?
When Coinbase sends you a 1099-MISC, they're also sending a copy of the form to your best friends at the IRS. Because the IRS requires Coinbase to report your activity, you'll receive either a paper or an electronic form from Coinbase to do your taxes this year. 
But if you received a 1099-MISC, don't throw it away! You need your Coinbase 1099-MISC form because: 
Crypto affects your tax bracket

: Nobody likes unexpected tax hikes, but your 1099-MISC could be an early warning that you can expect to pay more taxes. Your cryptocurrency earnings can actually put you in a different tax bracket if you earn enough. Depending on whether you earned a lot or lost a lot, you'll need to declare that on your taxes. Most people don't think about this when they make a lot of money on crypto, so it's good to set money aside for tax day. 

You need it to file your tax return

: Cryptocurrency is an asset, just like any other investment you own, like stocks. If you're using a solution like TurboTax, you need the Coinbase 1099-MISC to accurately file your taxes. If you like to do everything yourself, you add this information to

Schedule 1, Line 8

of your tax return. And if you're self-employed like me, you add it to your Schedule C.

The IRS is using it: Like I said, the IRS already has a copy of your 1099-MISC. If you ignore the form, it means you're going to submit your taxes incorrectly. There's a very good chance that the IRS will get in touch with you about underreported income if you do this, so don't ignore your Coinbase 1099.
Coinbase 1099: A Necessary Headache
We like to think that crypto is the next big thing. But even though so much of crypto is decentralized and unregulated, it doesn't mean you can do whatever you want. As a law-abiding citizen and crypto enthusiast, you're required to report your earnings to the IRS, both for capital gains and income.
If you frequently trade crypto or make a lot of money doing it, taxes can be messy. In my opinion, it's worth the nominal fee you would pay an accountant to help you file your taxes. I mean, do you really want to draw the ire of the IRS? 
The IRS is eagle-eyed already, and with the tremendous gains in the crypto market, it's serious about getting its money. If you didn't receive a 1099-MISC from Coinbase, you likely didn't earn enough to receive the form. However, just because you didn't receive a form doesn't mean you earned "free" money. Claim every dollar you earned through Coinbase to stay on the good side of the IRS.