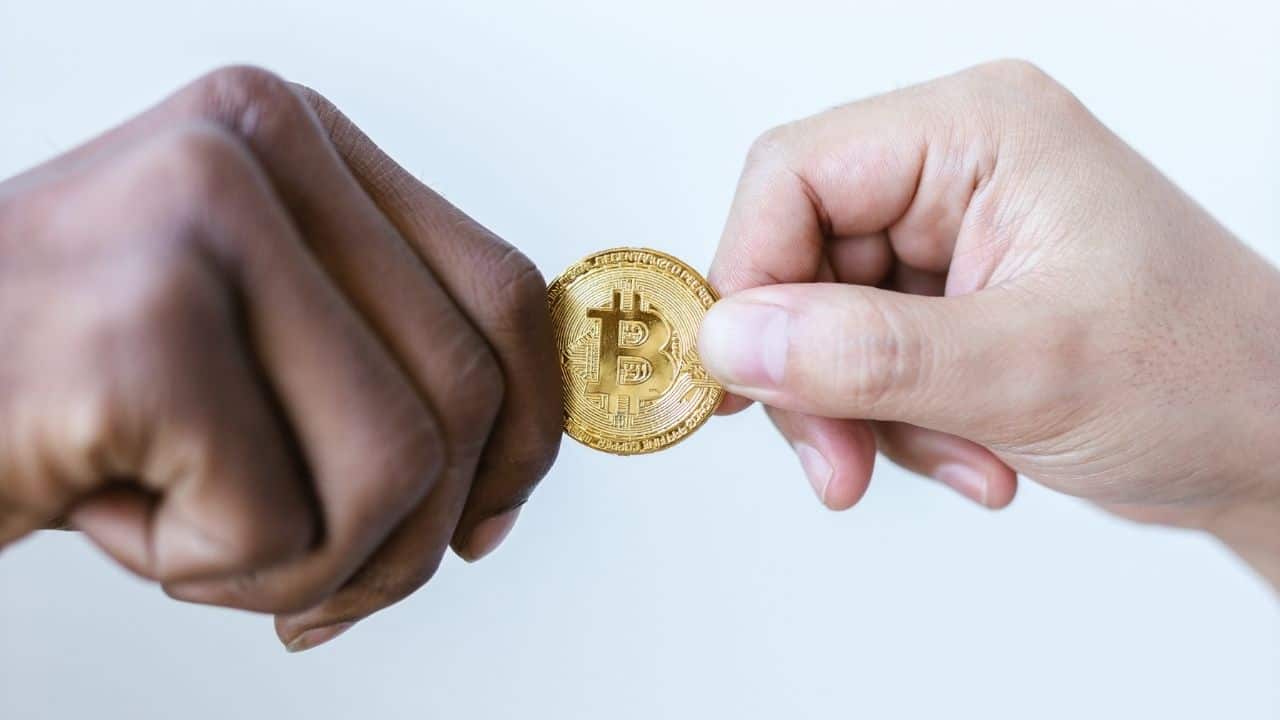 Disclaimer
We only endorse products that we truly believe in. Some of the links below may earn us some extra guac at no additional cost to you. Please pass the chips & thank you for feeding our habit.
I became a Coinbase newbie all the back in 2017. Back then, If you sent your cryptocurrency to the wrong address, your funds were usually lost forever. I unfortunately found this out the hard way, and lost a sizable chunk of change. I'm much more careful nowadays, but even I still occasionally make a mistake when sending crypto to some other address. Luckily today, it's a lot easier to cancel a pending transaction on Coinbase.
On Coinbase, you can cancel a pending transaction if you send cryptocurrency to the registered EMAIL ADDRESS or PHONE NUMBER of the receiving party, instead of their cryptocurrency wallet address. 
In the cryptocurrency space, you should always go with the safest way possible when making a transaction because even small mistakes can become very costly and devastating. And in case you do make a mistake, you should know the necessary actions to revert from that mistake.
So, let's explore in detail how you can cancel a pending transaction on Coinbase. But before that, let's first discuss how to send cryptocurrency from your Coinbase account.
How To Send Cryptocurrency on Coinbase 
Coinbase is one of the most accessible and easy-to-use exchanges for your cryptocurrency needs. You can use your Coinbase account like a bank to send cryptocurrency payments to your friends or your vendors. 
It is super simple to send a cryptocurrency payment on Coinbase, which is even easier than wiring money from your traditional bank account! All you have to do is execute the three easy steps down below.
First you need to click on the white Send/Receive button on the top right corner of your homepage. Then in the box menu that pops out, you will select the cryptocurrency asset that you want to send ("Pay with") and enter the corresponding, equivalent US Dollar amount that you will send: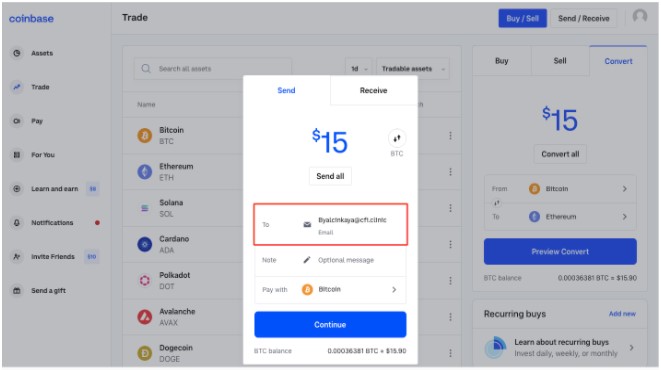 Entering the recipient's information is the most critical step, so be sure to double check that everything is correct before moving on. 
Normally, you would need to enter the recipient's cryptocurrency wallet address into the red box in the above screenshot, but if the recipient is also a Coinbase customer, you can alternatively type in their registered email address or phone number into that same field. 
This is a safer way to make a cryptocurrency payment compared to typing the recipient's wallet address, because if you send payment to an email address or phone number, you are able to cancel it when you suddenly change your mind or you realize you made a mistake, as long as the transaction is not finalized and is still pending. 
What's even better is, if you type in a wrong email address or phone number that is not registered with Coinbase, the system deactivates the blue Continue button in the popup menu as you can observe in the below image: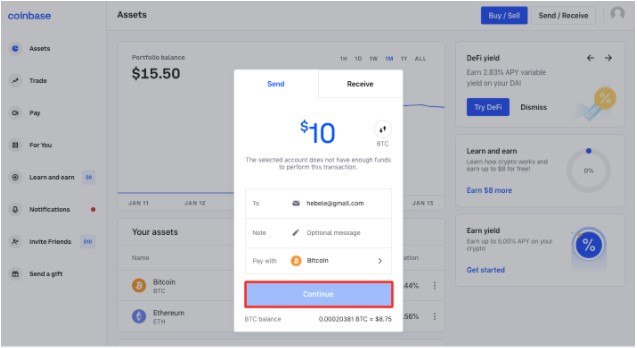 On the contrary, if you send a payment to a wrong cryptocurrency wallet address, you are unable to cancel the transaction. 
Wallet addresses generally consist of a very long string of numbers and letters, ranging from 40 to 60 characters. Although you can copy and paste an address into the receiving address field while sending a payment, this is still quite risky because if only one character is wrong, the funds you send will be lost forever.  
Coinbase does not keep track of active cryptocurrency wallet addresses around the world, so it does not have a checking mechanism that deactivates that blue Continue button when you type a wrong or invalid wallet address, like it has for the email addresses or phone numbers of Coinbase customers. 
How To Cancel A Pending Transaction On Coinbase
In the early days of cryptocurrency when I first joined, networks were very slow compared to today and many cryptocurrency transactions could not be completed right away. In such a case, your transaction would remain pending for hours or maybe even for a few days. 
Cryptocurrency networks have developed immensely since then. Now it is unlikely to have your transaction pending at Coinbase when you send cryptocurrency to someone. 
However, if somehow your cryptocurrency transfer does not process through, you are now able to cancel that pending transaction.  Here's how you can do that in three easy steps:
Locate Your Crypto Assets
First of all, to reach information about the status of your transaction, you need to go to Your Assets on the Coinbase homepage, which is the red box in the below screenshot. As you can see in the box, there is a list of your available assets. 
There you need to click on the specific cryptocurrency that was involved in the transaction of your interest. Let's assume you just sent Bitcoin to someone by entering their email address, so you need to click on Bitcoin.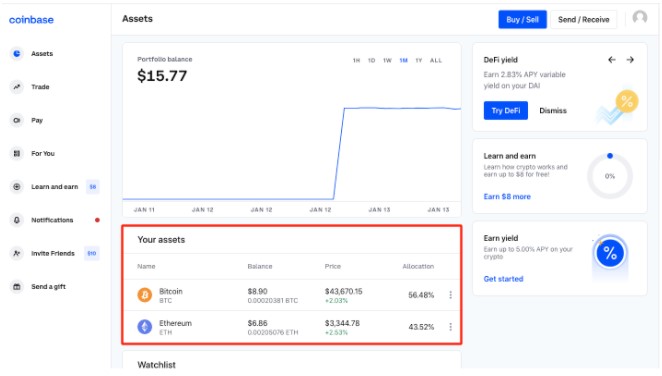 2. Go To Your Wallet
When you click on Bitcoin under your assets, the below page will open up. On that page, you need to click on the Wallet tab. And when you click on Wallet, you will see the list of all your recent Bitcoin transactions.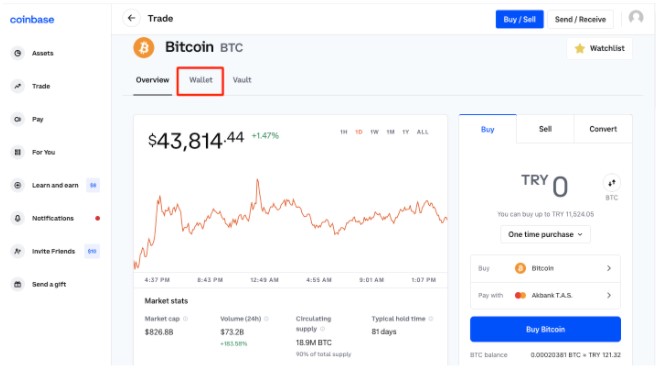 3. Check Your Transaction Status and Cancel Your Transaction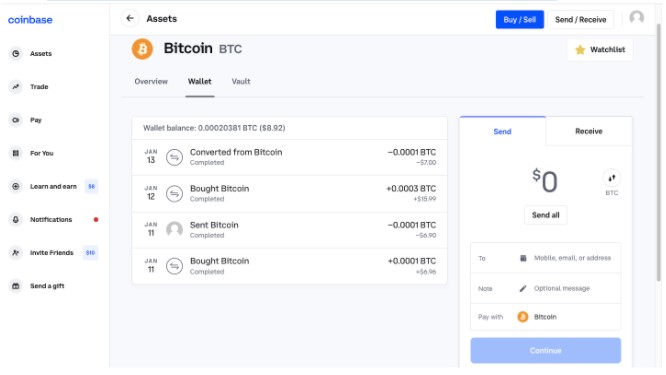 As you can see in the above image, all Bitcoin transactions in this sample Coinbase account are "Completed" as of now. You may cancel your transaction only if you see a "Pending" notification in your Wallet tab. Otherwise, if a transaction appears as "Completed", then it's probably too late to cancel the transaction. At this point, you can try reaching out to Coinbase customer support, however, there is no guarantee that they will revert the transaction.
So if you know you want to cancel a transaction, you'll need to act fast, and do it right away! You will likely have a few seconds, if you change your mind about your transaction or realize that you made a mistake, such as mistyping the amount of funds. 
Due to this possibility, you should always keep in mind the location of your assets on the homepage and then the Wallet tab, before you transact on Coinbase and double check all info before completing the transaction.
Large exchanges like Coinbase may choose to cancel and refund a transaction for a large customer in an effort to build rapport with the customer. In that case, if the customer makes an error in a very large transaction, at least a six-figure worth one, then Coinbase may opt to compensate funds back into the customer's account, so that the transaction would be canceled. 
But this is by no means a guarantee or advice even if you are a big Coinbase customer. You should never rely on Coinbase Customer Support to cancel and get refunded for a transaction, so you should always proceed with caution while transacting on Coinbase.
Why Is It Generally Impossible To Cancel Cryptocurrency Transactions? 
Cryptocurrency is in practice a network on the web, which is called a blockchain. The unit of cryptocurrency is a digital coin. All coins exist on the blockchain and they cannot be taken out to another network. Due to that, cryptocurrency exchanges are not actual intermediaries. 
Transactions happen only on the chain, not from exchange to exchange, like they do from bank to bank in the traditional finance system. 
And there are absolutely no intermediaries on the blockchain. All cryptocurrency transactions are instead validated and processed by a method called cryptography. With the help of this technology, transactions execute autonomously but this also makes them irreversible. And this is the reason that it is most usually impossible to cancel cryptocurrency payments once they are executed. 
Think Twice Before You Make a Coinbase Transaction
Although exceptions may save you in cryptocurrency transactions, canceling a pending transaction on Coinbase is quite unlikely given the technology of cryptocurrency.  
If you opt to use email address or phone number when you send cryptocurrency to another Coinbase customer, you will have a chance but otherwise you are out of luck. 
I had my share of mistakes throughout my cryptocurrency journey and trust me, losing money due to careless mistakes or seeing your funds suddenly disappear hurts so much! 
In order to prevent that, you should always double check every information you enter and every button you will click on while making cryptocurrency transactions. And you should always go with the safest way possible when you have more than one alternative to perform a transaction.