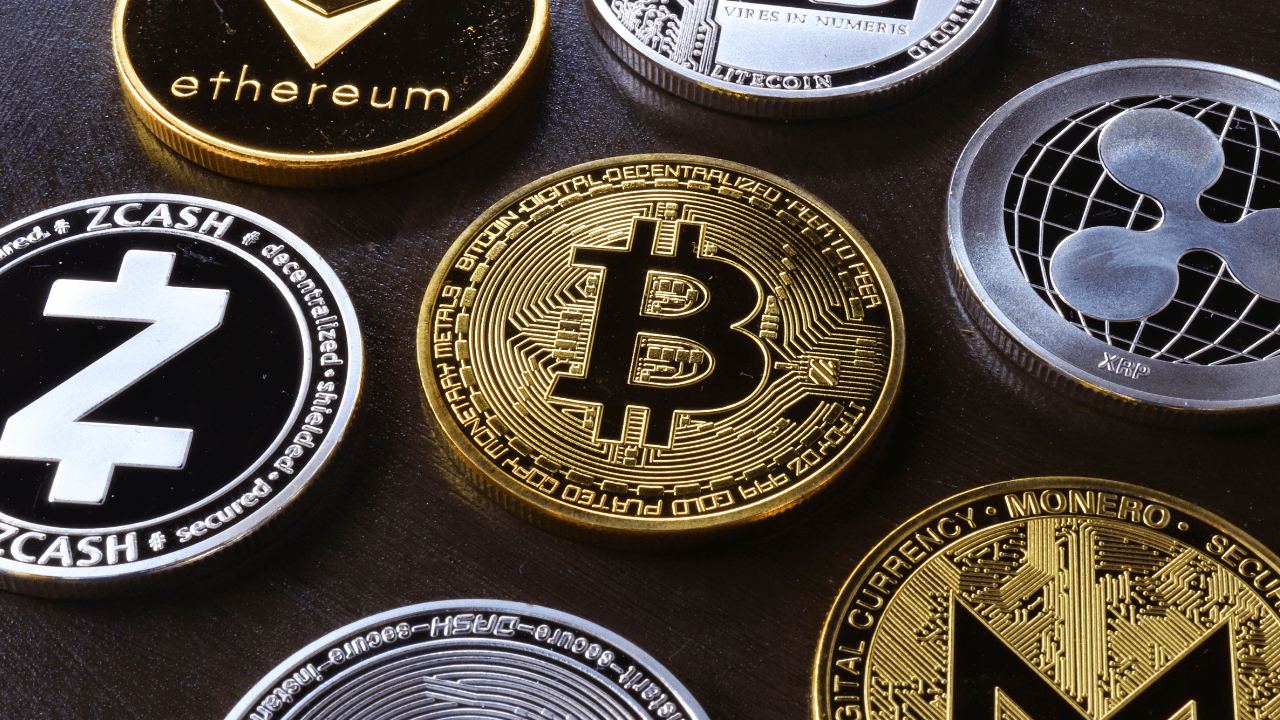 Disclaimer
We only endorse products that we truly believe in. Some of the links below may earn us some extra guac at no additional cost to you. Please pass the chips & thank you for feeding our habit.
Assuming you haven't been living under a rock for the past few years, you've likely heard the terms cryptocurrency, Bitcoin, and blockchain. And while many claim cryptocurrency is the payment method of the future, and with that a good investment, it still remains a mystery to the general public.
Cryptocurrency is a digital decentralized currency that is secured using cryptography, most notably the the blockchain. This makes it impossible to duplicate or counterfeit, and today, there are nearly 20,000 different cryptocurrencies.
To demystify it, we created this guide on cryptocurrency for beginners, covering everything you need to know in order to start investing in crypto:
what is it, how it works, where can you use it, and how to start investing in it.
What Is Cryptocurrency?
Cryptocurrency is a decentralized global digital currency. It cannot be physically handled like coins and bills–it only exists online. 
The most beneficial attribute for users is that cryptocurrency can be transferred online from one individual to another without requiring an intermediary financial institution like a bank.
They're also the only types of currencies that aren't regulated through a central entity, like a bank, which means they are not under the control of any world government.
It can be used to pay for goods and services in a quick manner, but only by those businesses who accept cryptocurrency of course.
In addition, many companies have issued their own virtual currencies, also referred to as tokens, with which you can buy their products or services. 
The first cryptocurrency, Bitcoin was created in 2009 by an anonymous person using the pseudonym Satoshi Nakamoto.
Today, there are more than 20,000 types of cryptocurrencies across 20,000 different markets. However, Bitcoin is the most well-known and widely used, with a value of around $24,000
Why Beginner Investors Should Consider Cryptocurrencies
There are a lot of investment opportunities out there.
However, most haven't taken the world by storm in just a few years. And even fewer are practically brand new to the business and investing world.
Here's just a few of the reasons why cryptocurrency has exploded in value recently, and why new investors may want to get in on the action.
1. Cryptocurrency Is Decentralized
Unlike most currencies that link to a centralized location, cryptocurrency operates independently of banks, the government, and the Federal Reserve. 
The peer-to-peer style (P2P) exchange of cryptocurrency allows users to interact with each other instead of going through a centralized exchange.
This autonomy is one of its most attractive qualities because it can hold its value, even if the dollar plummets.
2. Cryptocurrency Is Global
Cryptocurrency operates the same way worldwide, so there's no need to exchange dollars for Euros, Rupees, or any other local currency when you travel.
3. Cryptocurrency Is Digital
Unlike paper money, cryptocurrency exists only online. You can't hold it in your hand or stuff it in a birthday card. 
When Bitcoin was released in 2009, the idea of a full-scale digital currency — of not having paper money or metal coins to hold in your hand — was a hard concept to grasp. 
Today, though, nearly all our transactions occur online, and people are much less apprehensive about the electronic funds.
4. Cryptocurrency Is Currency
Cryptocurrency can be used to purchase products and services globally, but only from businesses that accept it.
Although cryptocurrency is somewhat ahead of its time, a recent HSB-Munichre study found that more than one-third of small and medium-sized businesses in the U.S. accept cryptocurrency.
Cryptocurrency For Beginners – What Is The Blockchain?
In a traditional bank, all your transactions get recorded on the bank's ledger. Now, cryptocurrency also uses a ledger, albeit a decentralized one, called Blockchain.
Blockchain is the underlying technology on which cryptocurrency sits. To truly understand blockchain's inner workings, you need to have an understanding of cryptography, distributed ledgers, and smart contracts.
But in case you don't have time to go deep on those subjects right now, here's a high-level overview.
Blockchain technology works by storing data on a secure chain of blocks to create verifiable and permanent transactions.
The concept behind blockchain is that by utilizing a distributed ledger for transactions in which each subsequent transaction verifies the one before it, it becomes immutable or unchanging.
How Does Blockchain Work?
Each entry into the blockchain contains a hash unique to the previous entry, a timestamp, and the data for the transaction.
The hash for the previous block, which is algorithmically generated and one-way, is critical in creating immutability.
If someone wanted to manipulate a transaction on the chain, they'd need to go back and modify the hashes of every previous block created until this point.
When you get into tens of thousands of transactions, that becomes a virtual impossibility.
The fact that the ledger of transactions is public and only linked to the address of a wallet, not an individual, means transactions can be kept entirely anonymous.
Only the information associated with the wallet, often a username, will be known to the world.
What Makes Blockchain Secure?
In addition to the complex cryptography used in hashing algorithms, the high level of security of the blockchain can be attributed to the fact that it doesn't rely on a central repository and is overall more transparent.
Thousands of computers around the world are updated in real-time as transactions are processed, meaning a hacker can't access information in a single database as has been seen too many times to count in recent years (Hi Equifax!).
The peer-to-peer network used in blockchain technology is still vulnerable to sophisticated attacks, but far less so than traditional databases.
What Is A Cryptocurrency Wallet?
To use cryptocurrency, you'll need a wallet to store your assets. A cryptocurrency wallet is a software program (app) where you store, send, and receive digital currency.  
The cryptocurrency wallet stores your "keys," which are like pins and passwords for digital currency. It interacts with Blockchain to let you send and receive digital currency and review your balances. Depending on which currency or exchange service you use, you might have several wallets that you manage.
For example, Coinbase is a secure and regulated service where people can buy, sell, and manage cryptocurrencies. Its Wallet app (available for iOS and Android) and one of the easiest ways to start using crypto with U.S. dollars. 
What Is A Cryptocurrency Portfolio?
There are thousands of cryptocurrencies to choose from, including popular cryptos such as Bitcoin, Ethereum, Litecoin, BAT, and Dogecoin.
A cryptocurrency portfolio is a program that allows you to track your cryptos while segregating your trading strategies or managing multiple client accounts.
Portfolios, like wallets, look different on each platform or app. When you're ready to start using digital currency, look for a user-friendly platform that you find easy to understand and navigate.
The Pros And Cons Of Cryptocurrency
Why would people want to use cryptocurrencies instead of paper money or cards?
Since cryptocurrency is a fairly new concept, it's only natural to question its legitimacy and purpose. So let's explore the basic pros and cons of cryptocurrency: 
Pros Of Crypto:
Greater security through blockchain technology

Faster transaction times for large transfers (minutes compared to days for traditional banking institutions)

Pay for anything from your phone

Anonymous transactions create less likelihood of identity theft
Cryptocurrency Cons:
Difficult to understand

Relies 100% on technology to pay for goods and services

Lack of inherent value (not backed by the gold standard or similar, although this applies to physical currencies nowadays as well)

Anonymous transactions open up crypto to uses on the dark web
Where Can Beginners Use Cryptocurrency?
To use cryptocurrency for purchases, you'll need to find businesses that accept it.
The list of companies that accept cryptocurrency grows by the day. In 2022, you can shop with crypto in the following businesses:
Starbucks

Wholefoods

Microsoft

Home Depot

Etsy

Overstock
If you're looking for a specific service or product, there are online directories that can help you:
Spendabit

– Find a list of Bitcoin-friendly retailers that sell the product you need,

Coinmap

– Look up crypto-friendly businesses like cafes, restaurants, ATMs, and more worldwide.

BitcoinWide

– A Google-like search engine to help you find businesses that accept Bitcoin.
Now, Bitcoin isn't the only cryptocurrency accepted by retailers, but it is the most popular, making it easier to use when traveling.
But be careful, because Bitcoin transactions aren't controlled by any government, some countries have made it illegal to use as currency:
Algeria

Bolivia

Bangladesh

Nepal

Dominican Republic

Ghana

Republic of Macedonia

Qatar

Vanuatu

Vietnam
Things To Know Before Paying With Cryptocurrency
Cryptocurrency is no doubt becoming a popular form of investment as well as a payment method.
However, in this cryptocurrency for beginners guide, we'd like to point out a few vital points worth knowing about paying with this alternative currency.
First and foremost, while many businesses are now accepting cryptocurrency as a form of payment, it doesn't offer the same legal protection that is inherent in conventional currencies or methods of payment like debit and credit cards.
In the event of a dispute or wrongdoing, debit and credit card companies or banks offer consumers legal protection against fraud so they can get their money back.
However, cryptocurrency beginners need to keep in mind that, when paying with this alternative currency, the onus falls on them to conduct due research about the seller and their authenticity.
Secondly, most cryptocurrency transactions cannot be reversed, so they're final. The only way to get back your cryptocurrency in case anything goes wrong is if the seller reimburses you.
The absence of a regulatory institution like banks is a double-edged sword. Although it helps save on bank fees and even time, it also poses a risk.
Is Cryptocurrency A Good Investment For Beginners?
Dare I say it, that depends who you ask. Cryptocurrency experts insist it will continue to rise as market adoption increases.
And once large financial institutions hop on board the blockchain and cryptocurrency train, it could very well be the next age of money.
But as with any form of investment, you don't want to rest your entire portfolio on crypto.
Even though it could be an exciting investment opportunity if you do your due diligence and truly understand the potential crypto has in the broader global market.
My rule of thumb for cryptocurrency investing is to think of it as a gamble and be prepared to lose everything I put in.
That way, if it ends up making high returns, it will be a pleasant surprise rather than something I'm white-knuckling and constantly checking my phone waiting on.
How Beginners Can Get Started In Cryptocurrency
There are several things to do to get started investing in cryptocurrency.
Choose a service

– Now household names like

Coinbase

and

Kraken

facilitate the online purchasing and trading of a range of cryptocurrencies. For beginners, we always recommend Coinbase since it's the most user-friendly and intuitive to navigate.

Decide on your investment strategy

– Do you want to make long-term, recurring investments, or earn a living from trading crypto–buy cheaper and then sell when prices rise? Much like

investing in the stock market

, you'll need to decide how much and when you'll buy.

Know where you can spend – When all is said and done, you hope that the investment pays off. If it does, you'll want to know where to spend those earnings. While crypto ATMs are popping up worldwide, you may still need to use apps that assist with payments.
Crypto For Beginners – Final Thoughts 
Blockchain and cryptocurrencies are the wave of the future.
That said, cryptocurrencies can be a strong asset to your financial plan, but the key to mastering crypto is understanding the basics and diversifying your portfolio with stocks and real estate.