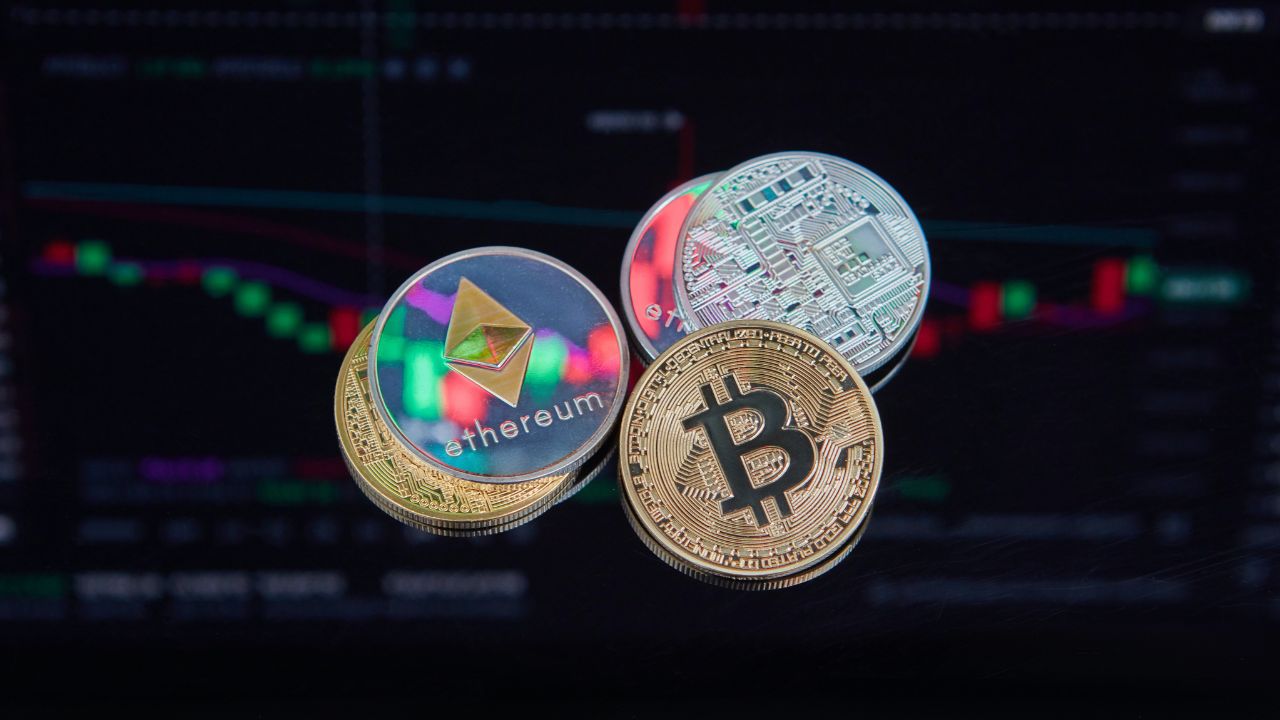 Disclaimer
We only endorse products that we truly believe in. Some of the links below may earn us some extra guac at no additional cost to you. Please pass the chips & thank you for feeding our habit.
Crypto investing is an exciting opportunity to get in on the ground floor of what many believe is the future of global currency. However, it's also a volatile asset in an industry where changes happen so fast that it's a challenge to keep up with smart investment strategies.
When investing in cryptocurrencies, it's smart to begin with a low-risk strategy such as dollar-cost-averaging, buy-and-hold, putting crypto to work for you, or ETF investing. These strategies let crypto investors evolve as they learn the market.
Choosing the best strategy for your investment needs depends on your priorities and the reasons you're investing in cryptocurrency in the first place. Keep reading to find out which strategy, or combination of them, is the smartest for you.
Smart Cryptocurrency Investment Strategies
There are many ways to approach crypto investing, but beginners will most likely stick with strategies that provide a safer, less volatile approach. 
While these types of strategies may not earn you the highest rewards, they do provide an "in" so you can gain experience and build relationships with other investors as you learn.
1. Dollar Cost Averaging
Dollar-cost averaging is a slow and steady approach to crypto investing that involves making regular, pre-determined investment contributions on a regular basis.
For example, if your goal is to invest $2,500 per year into Bitcoin, you could contribute about $210 per month on the first of every month. Or, you could break your contribution into smaller weekly, or even daily, portions, such as $50 a week.
Dollar-cost averaging is an excellent investing strategy when paired with automated investing.
Automated investing, or automatic recurring payments, allow you to set a predetermined dollar amount to transfer into crypto investments each month. 
Simply choose how much you'd like to contribute on which dates of the month, and decide what type of investment you'd like to make, and you can put your entire crypto investment strategy on auto-pilot.
Pairing dollar-cost-averaging with automated investing creates a truly passive investment strategy. 
Dollar-cost Averaging Pros:
Allows you to build investments over time instead of risking the loss of large investments.

It's a truly passive investment when paired with automated payments.

Investors can still benefit from buying and selling during market swings.
Dollar-cost Averaging Cons:
If you prefer frequent contributions (such as daily or weekly), you'll typically pay more transaction fees, and those costs can build up.

Profits may be lower than an active trading strategy.
The dollar-cost average strategy is a slow and steady approach to investing, however, it still allows you to benefit from market swings. 
For example, you can choose to invest more when crypto prices drop or sell when they're exceptionally high. Along the way, you continue your regular, steady investments.
2. Buy And Hold (HODL)
The buy-and-hold crypto strategy is exactly what it sounds like: investors purchase crypto then hold on to it without selling, despite market fluctuations, to profit from increases of the asset's value over time.
Some investors use the buy-and-hold strategy because they believe in the cryptocurrency they're investing in and that it will become a primary currency in the future.
Others buy and hold in hopes that the currency will become more valuable over time.
Some investors approach buy-and-hold by setting a pre-determined threshold for selling. For example, you might purchase $10 in bitcoin and decide to hold on to it until its value reaches $100. 
Another group of people, beginner investors, buy and hold because they don't yet understand the market well enough to jump into active buying, selling, and trading. 
This group of people is the reason the term HODL was coined.
HODL is an industry term that refers to the buy-and-hold strategy. It's a common term among crypto investors, and many still enjoy a laugh about how the misspelled (hodl instead of hold) abbreviation was born.
Buy And Hold Pros:
Requires no ongoing research or investing activity.

Allows you to learn more over time.
Buy And Hold Cons:
May not earn high rewards for many years (if at all).

You may miss out on massive profits during market volatility.
Hodling reduces stress and lowers your risk, and may be an excellent strategy for beginner investors who aren't sure how to proceed with crypto.
3. Put Your Crypto To Work For You
There are several ways you can use your crypto investments to earn interest on your holdings, including saving, lending, and staking.
Crypto Saving
Some companies offer accounts that allow you to earn interest on your crypto holdings. These accounts are similar to a bank savings account, but differ in several ways:

For example, Coinbase offers rewards up to 2% for simply buying and holding stablecoins such as Dai and USD Coin.
However, crypto accounts are not FDIC insured, so if the market crashes or the company goes out of business, you could lose your investment. 
Crypto accounts also do not come with Insurance and fraud protection: Most banks insure against theft and fraud and take measures to prevent it.
To counteract the risks of crypto saving, look for reputable, well-funded companies that go the distance to protect your holdings. There's no such thing as "risk-free," but you can significantly mitigate your risks with research.
Saving your money in a crypto bank though can be a great way for you to get exposure to the crypto market, while earning interest on your savings.
It's a great way to earn passive income because your money collects the interest on your behalf. All you need to do is deposit the funds!
Crypto Staking
Staking allows you to earn rewards (such as interest or new coins) on your crypto by providing "proof-of-stake (Pos), which requires no work other than committing your funds for a specific time range.

Crypto staking can pay decent rewards, often higher than you would earn by putting your money in a bank account. 
For example, Coinbase pays up to 5.75% interest (depending on your assets) for staking.
Putting Your Crypto To Work For You, Pros:
You might earn far more interest than you would by allowing cash to sit in a traditional savings account.
Putting Your Crypto To Work For You, Cons:
You might lose money if the asset drops in value.
When choosing any rewards-earning strategy, looks for reputable platforms with good backing that go out of their way to protect your investments.
4. Crypto ETF Investing
ETFs (Exchange Traded Funds) are an easy way to get started investing in crypto because they provide a safer, lower-risk approach to investing.
An ETF is similar to a mutual fund in that it tracks many different types of asset values. Many ETFs are sold on stock exchanges through brokerage accounts.
With ETF crypto investing, you're essentially buying a group of different assets related to cryptocurrency. This type of investment can protect your money, because you're getting exposure to coins like Bitcoin and Ethereum, without directly investing in them.
However, keep in mind that when the market goes up and down, so will the ETF. It likely won't be as dramatic, meaning there's a lower potential for high gains and losses, but overall, this is what allows your money to steadily grow over time.
ETF Investing Pros:
Probably the safest way to invest in crypto

Doesn't require a lot of knowledge or skill to make a good investment
ETF Investing Cons: 
You're more likely to earn slow and steady profits rather than quick earnings.
Some current ETFs include:
ETFs make it easier to diversify your assets because you're investing in an entire class of assets rather than one company. With crypto ETFs, that means you're investing in the future of cryptocurrency as a whole.
What Cryptocurrency Investment Strategy Is Right For Me? 
Your approach to investing in crypto should fit your experience with, interest in, and faith in the future of cryptocurrency.
Dollar-cost averaging is a good option for investors who want to steadily invest in the market over time. It pairs well with automated investing to create a truly passive investment strategy.
Buy-and-hold (HODL) is a smart approach for people brand-new to crypto investing, and it can be paired with dollar-cost averaging and automated investing for an excellent long-term strategy.
Putting your crypto to work for you is a good strategy if you have the time to follow the changes in the industry and are able to put in the research and compare the different platform's interest rates, protections, and opportunities.
Crypto ETFs are a smart choice for investors who want to invest in the future of crypto as a whole without taking risks tied to specific platforms or assets.
Starting out with a smart crypto investing strategy can help you get to know more about it so that you can decide whether to take a long-term, low-risk approach or begin trading for the chance of much higher rewards.