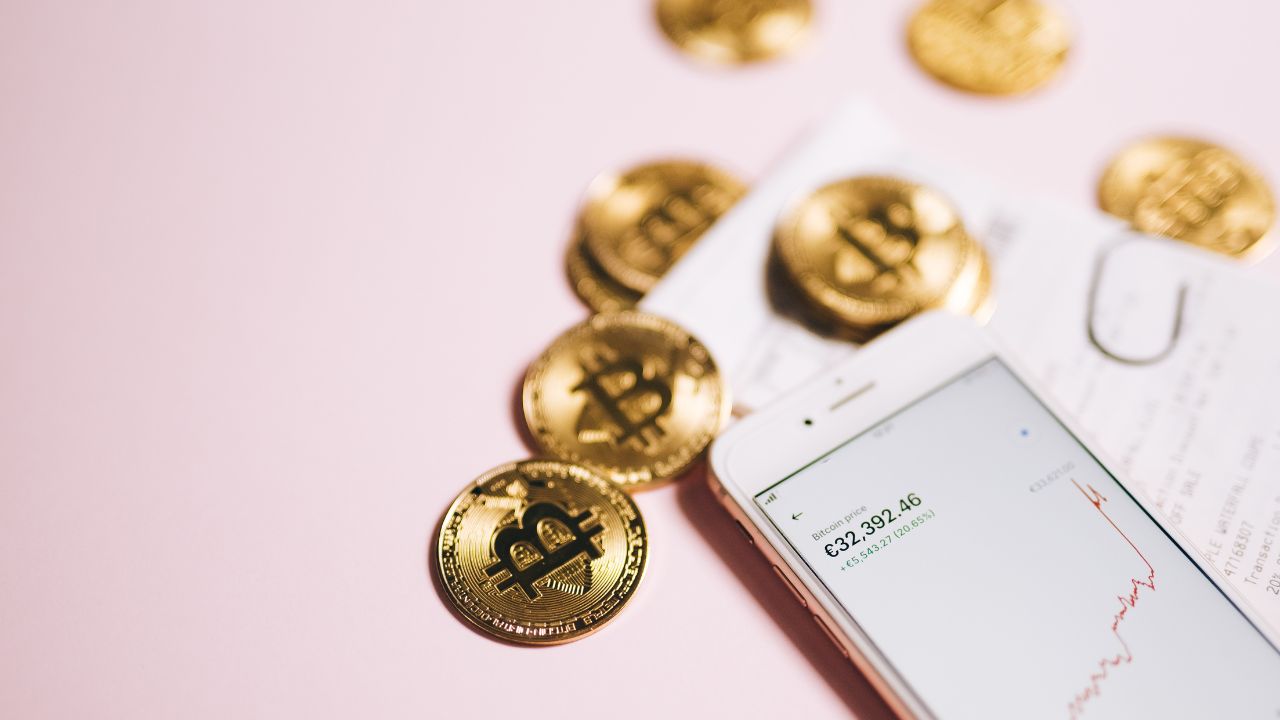 Disclaimer
We only endorse products that we truly believe in. Some of the links below may earn us some extra guac at no additional cost to you. Please pass the chips & thank you for feeding our habit.
Over the past decade, cryptocurrency has made quite an impact on the world. Many people have gotten wealthy or even become millionaires in a relatively short amount of time thanks to its explosive growth. But they've also had to deal with crypto's violent price swings, including the recent crash that we're experiencing right now.
While some people may still be skeptical about the long-term viability of Bitcoin and other digital currencies, one thing's for sure: It's not going away any time soon. There's an incredible surge of companies, both new and old, that are positioning themselves to support this new technology.
Investors should consider the benefits of cryptocurrency stocks as a supplement or even alternative to owning cryptocurrency. These companies have tremendous growth potential by supporting the activities and infrastructure of the cryptocurrency industry, and this could mean incredible opportunities.
Of course, these businesses may have their own inherent risks and challenges. That's why in this post, I'd like to explore the pros and cons of investing in cryptocurrency stocks, what they can do for your portfolio, and a few sectors to consider.
Should I Invest In Cryptocurrency Stocks?
There are several things investors should know about cryptocurrency stocks before pouring their money into them. To start, let's first define what a cryptocurrency stock is.
What Are Cryptocurrency Stocks?
A cryptocurrency stock is any publicly traded company that's involved with the cryptocurrency industry. 
This might include businesses that work with it directly such as trading platforms and miners. Or it could be those that have an indirect connection such as companies that supply computer processors or who are finding other uses for blockchain (the technology that Bitcoin and other digital currencies are built upon).
How Cryptocurrency Stocks Work
Just like regular stocks, when an investor buys a share of a cryptocurrency stock, they're buying a share of ownership in a company. This allows them to sell that equity on the open market for a capital gain when someone else is willing to pay more for it. It also entitles them to a cut of the profits if the company distributes dividends.
From a macro perspective, cryptocurrency stocks will be susceptible to the same influences that cause fluctuations in the market as a whole. These might be due to things like politics, economics, wars, and the pandemic.
However, one unique advantage that cryptocurrency stocks have is a sensitivity to the movements and activities of the crypto industry. For instance, when there's a spike in demand for Bitcoin, you can bet that companies who are directly associated with Bitcoin trading, mining, etc. will most likely also be on the rise.
Where To Buy Cryptocurrency Stocks
Since cryptocurrency stocks aren't fundamentally much different than any other publicly traded stock, this means you can buy them in the open market. Just go to your favorite investment app such as M1 Finance or Robinhood, type in their stock ticker, and hit "Buy".
What's great about those two platforms in particular is that they offer the luxury of purchasing fractional shares. Partial shares are useful when a company's share price is too expensive and you can only afford to buy a portion. This enables investors to buy based on how much money they'd like to spend rather than the number of shares they want.
Pros And Cons Of Investing In Cryptocurrency Stocks
There's a huge potential for cryptocurrency stocks to do extremely well over the next decade. However, investors need to be just as careful about what companies they select as they would with any other investment opportunity. Here are some of the pros and cons of investing in cryptocurrency stocks.
Pro – Emerging Market Growth
One of the most exciting things about digital currencies is how new they are. Whenever something happens that changes the way society thinks and operates, it will be very lucrative for those companies that rush in to bolster the demand.
Just consider the following historical examples:
It's often been said that during the California Gold Rush at the turn of the century that the people who sold pickaxes and other supplies made more money than the actual gold miners. In fact,

that's how Levi's blue jeans got started

.

In the mid-20th century when automobiles became more commonplace and affordable, it wasn't just the big three automakers (GM, Ford, and Chrysler) who benefited. Thousands upon thousands of suppliers, designers, manufacturers, logistics companies, etc., all flourished because of the demand for this new technology. 

In the mid-2000s as shoppers started to embrace buying things over the Internet, this caused many online-only companies such as Amazon to rise to dominance. Over time, that business model was repeated over and over again by many other industries, and they're supported by an entire sub-sector of businesses related to e-commerce.
… we could go on and on with the list of examples.
To many industry leaders, cryptocurrency is another one of these moments in history. Ten or twenty years from now, there will be people who look back at this time and say "… if only I had invested". That doesn't just mean in crypto itself, but also in those companies that will profit from supporting it.
Pro – Investing In Actual Companies
For skeptics of Bitcoin and other digital currencies, one of their main arguments against them is that they're not backed by anything. They're simply tokens that people believe have value because the market says so.
By contrast, a stock – even ones that support cryptocurrency – are physical companies. They have real teams of people working around the clock trying to turn a profit and solve problems. They also have leadership in place to provide guidance and innovate new products and services for the future.
Just like any other stock, when you invest in a company, you're capitalizing on the efforts of these people and their ability to build to business. Regardless of your feelings towards cryptocurrency, it's painstakingly obvious that companies in this space could see a tremendous amount of growth potential.
Pro – Better Diversification
No portfolio should ever consist of just one classification of assets. Classically, investors use bonds to help offset the risks associated with stocks. And the same thing goes for cryptocurrency.
While each type of crypto is designed to be unique, one of the trends that seem to be emerging is that as Bitcoin goes down in value, so do many of the other currencies. This means that owning even the top ten tokens may not be enough to be well-diversified.
That's where owning stocks related to crypto may be a good strategy, even if it's in addition to buying the digital assets too. Depending on which kinds of stocks you buy and the viability of these companies, they may serve to provide a hedge that will be useful when digital currency prices fluctuate.
Con – Gains May Not Be As Lucrative As Actual Crypto
Part of the allure of Bitcoin and other crypto-related assets is their wild spikes in price. For example, when the token Solana jumped from $1.84 at the beginning of 2021 to $169.98 by the end of the year, it was an exciting growth multiple of over 9,000 percent!
While some stocks have been known to double or even on rare occasions 10X their price in one year, it's far more common to see more modest returns of 10 percent or so annually. If you're a short-term investor looking for a quick return, then you could become frustrated with the pace of cryptocurrency stocks.
Con – Industry Risk
Whereas cryptocurrency stock values can increase with the demand for the digital assets themselves, it can also be a double-edged sword. As the price of Bitcoin and other cryptocurrencies falls, it will also cause a drag on these stocks – regardless of their actual performance.
Just like the macro movements of the market as a whole, this is something investors should prepare themselves for. As long as they're investing with a long-term mindset, then they should be able to ride out these short-term fluctuations and possibly even buy these stocks at a discount.
What Cryptocurrency Stocks Should I Consider?
While the news in the stock market changes every day, there have been a few key players in the cryptocurrency industry that are making waves for themselves. Below are a few important sectors of the crypto space and a handful of companies within them that investors can use to capitalize on their developments.
Crypto Exchanges
One of the most notable changes in the financial markets is the number of online exchanges that have emerged for traders to buy and sell cryptocurrencies. Here are two companies that have really received a lot of attention in this area:
Coinbase Global Inc. (NASDAQ: COIN) – Coinbase was the first U.S. crypto exchange to go public back in 2021. Even though its share price has fallen in 2022 with the slump in crypto values, Coinbase continues to remain very popular with users. For this reason, Wall Street seems to be optimistic that it will thrive over the coming years.
Robinhood (NASDAQ: HOOD) – Robinhood may be best known as the place where millennials go to trade meme stocks like GameStop and AMC Theaters. But it's gained even more likeability ever since it started offering users the ability to trade Bitcoin and several other tokens. As more and more young people get into the investing game, both for equities and cryptocurrency, many believe that Robinhood will become the main platform of choice.
Crypto Mining
Without miners, there can be no transaction validation or the creation of new Bitcoins and other tokens. That's why this is an area that's rapidly grown in popularity over the past decade.
NVIDIA Corp (NASDAQ: NVDA) – NVIDIA is a California-based company known for producing graphics cards for computer gamers. They started tailoring their products to people who wanted to start crypto mining.
Marathon Digital Holdings Inc. (NASDAQ: MARA) – MARA is a digital asset technology company that mines cryptocurrencies. They operate data centers in Hardin, MT and North Dakota with over 2,060 advanced ASIC Bitcoin Miners.
Blockchain Technology
Without a doubt, blockchain technology is in its infancy. It has the potential to be used for far more than just digital currency transactions, and several companies are starting to find creative applications for it.
International Business Machines (NYSE: IBM) – Well-known computer behemoth IBM began its own division devoted to blockchain back in 2016. They're using it to create blockchain-based ecosystems where companies within supply chains can share more data with one another and build trust.
Oracle Corporation (NASDAQ: ORCL) – Another established name in the computing industry, Oracle started building a blockchain platform that also is being used for supply chain management. Additionally, they plan to use blockchain tables to offer customers crypto-secure data management.
Digital Payments
Considering cryptocurrency is 100 percent digital, it only seems logical that digital payment companies would start finding a way to offer users the ability to use it for transactions. However, the more these companies get involved, the more they're finding out that's just the tip of the iceberg.
PayPal Holdings (NASDAQ: PYPL) – PayPal not only started letting users make payments with Bitcoin, but they're also trying to integrate blockchain and cryptocurrency into nearly all of their services. In fact, they've confirmed that they're exploring creating their own stablecoin, the PayPal Coin.
Block (NYSE: SQ) – Formerly known as Square, CEO Jack Dorsey (also of Twitter) changed the name in 2021 to emphasize the company's commitment to all things crypto-related. They're even investigating how to get into Bitcoin mining.
Semiconductor Companies
Between crypto mining and trading, it should come as no surprise that the companies that produce computer chips and other hardware will be invaluable to the industry.
Advanced Micro Devices (NASDAQ: AMD) – AMD has been a strong competitor of Intel for years and is focusing on offering CPU and GPU technologies to make blockchain transactions faster and more secure. 
Canaan (NASDAQ: CAN) – This Chinese computer hardware company is well known for its ASIC microprocessor used in bitcoin mining. However, in early 2022, they announced they will be partnering with multiple companies in Kazakhstan to also jointly mine the virtual currency.
Companies With Crypto Assets
One of the more interesting ways investors can ride the crypto market is to buy companies led by HODLers (i.e., those who "hold on for dear life" to their crypto). Not only can these companies be profitable from the products and services they offer, but they'll also see growth if the crypto on their balance sheets appreciates.
MicroStrategy (NASDAQ: MSTR) – Back in 2020, business intelligence company MicroStrategy shocked the world when CEO Michael Saylor converted the majority of its assets into Bitcoin. That proved to be a very profitable move and today the company holds 129,218 bitcoins with no plans to sell any of them.
Tesla (NASDAQ: TSLA) – CEO and richest man in the world Elon Musk started promoting bitcoin back in early 2021 when he first announced that it could be used to buy Teslas. Even though he's since reversed that position, the company still holds around $2 billion in Bitcoin on its balance sheet.
Crypto Futures
Since ETFs (exchange-traded funds) made directly of Bitcoin and other cryptocurrencies have not yet been approved by the U.S. SEC, many investment groups have gotten around this by instead focusing on selling options called futures.
CME Group Inc. (NASDAQ: CME) – The Chicago Mercantile Exchange (CME) Group is one of the main firms offering micro futures contracts of the two largest cryptocurrencies by market capitalization: Bitcoin and Ether. Each micro futures contract is worth one-tenth of the price of the underlying token.
Should I Invest In Cryptocurrency Stocks – The Verdict?
Cryptocurrency has undoubtedly made an impact on not just the investment world, but also on the way companies do business. Already, there is a flurry of companies who are stepping up to support this industry and use the technology in new and exciting ways. This could be a massive opportunity for investors to capitalize on these cryptocurrency stocks and profit from digital assets indirectly.
Fundamentally, stocks in the cryptocurrency industry work the same as normal stocks. They can be bought and sold in the publicly traded market just like other companies. The main difference is that they're adapting cryptocurrency and the underlying blockchain technology to their products and services, so they have the potential to benefit as crypto demand rises.
The major advantage of cryptocurrency stocks is that it's an emerging market with a tremendous amount of growth potential. Unlike digital currencies themselves, investors would be putting their money into physical companies and better diversifying their portfolios.
On the other hand, these stocks most likely won't have the same extraordinary price jumps as crypto. On top of that, they may be susceptible to industry risk that may drag the price down even when the business is doing particularly well.
There are many sectors within the cryptocurrency industry to find good stocks. A few to consider would be exchanges, digital payment services, computer processor manufacturers, and data management services that are adopting blockchain technology. Companies that deal in crypto investments or who hold digital assets on their balance sheets would also be good contenders.
What's important to recognize is that cryptocurrency is still in its infancy. Despite what you may think will happen to Bitcoin over the next few years, it's clear that there will be many companies that grow as a result of this industry. Don't look back ten years from now wishing you had taken the opportunity while you had the chance.