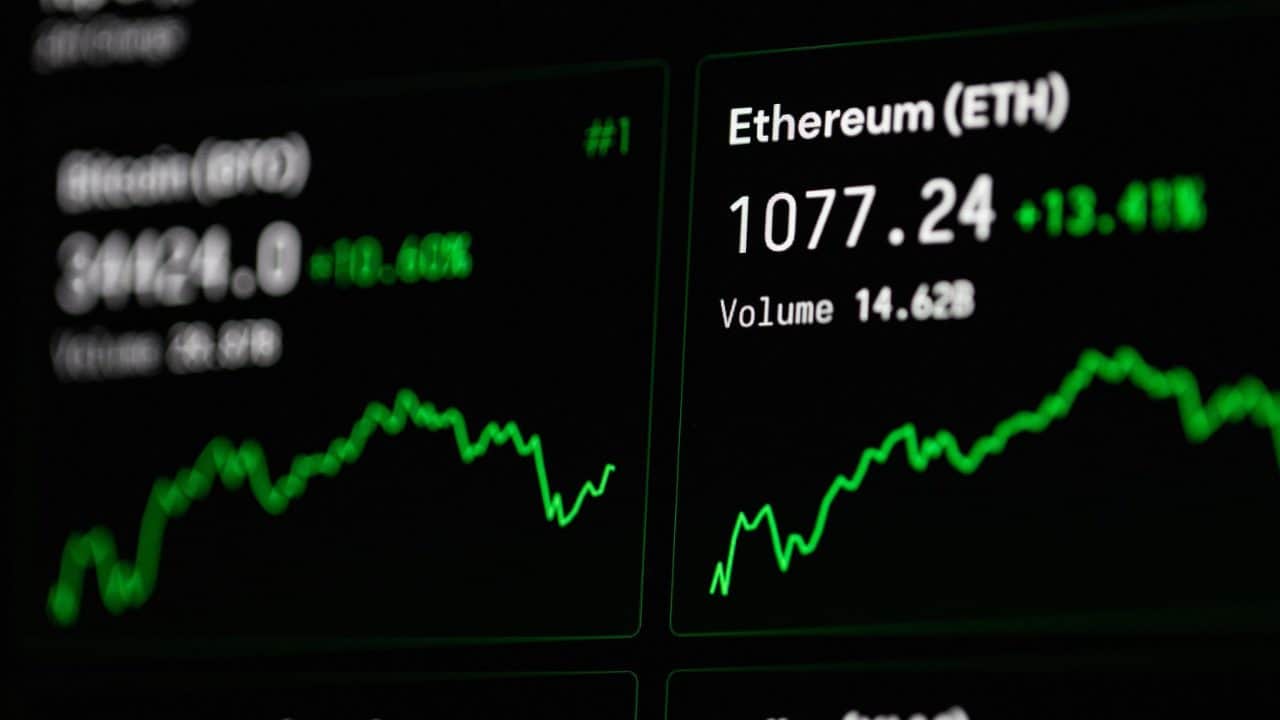 Disclaimer
We only endorse products that we truly believe in. Some of the links below may earn us some extra guac at no additional cost to you. Please pass the chips & thank you for feeding our habit.
When I discovered cryptocurrencies back in 2017, I first learned about Ethereum and Bitcoin. This is no surprise as they have always been the two most popular and valuable cryptocurrencies.
Bitcoin, born in 2009, is the original online payment coin in the cryptocurrency world. But people around me suggested that I focus on Ethereum because it was more than just a payment coin. It was also much cheaper to invest in.
When Ethereum hit the market in December 2015, it was only $1 but Bitcoin was already traded at $400. The price of Ethereum reached as high as $4,500 by May 2021! Currently it trades at around $2,300 while Bitcoin is at $40,000. So Ethereum has increased more than Bitcoin since its debut.
Overall, Bitcoin is still the more popular and more valuable of the two due to its simpler use. Sources on the web and in the media usually describe Ethereum to be more complicated than it actually is.
Platform
Fees
Promotions
Link
$0 Fees

Earn up to $250 in BTC bonus when you sign up and fund your new account.

Learn More
0.5% - 4.5% Other fees may apply.
Get $5 in Bitcoin when you complete your first trade.

Learn More
0.9% - 2% Other fees may apply.

No promotions at this time.
Learn More

0.5% - 3.99% 

$20 of BTC 

for new users after trading $100 or more within 30 days.

Learn More
After reading all the confusing information out there during the last 4 years, I can tell you that Ethereum is definitely not as complex as it may seem.
And if you're interested in making an Ethereum investment, I'll show you how simple it actually is.
In this article, we'll breakdown:
We will discuss additional things that you should keep in mind when investing in ANY cryptocurrency.
What is Ethereum?
In very simple terms, you can think of Ethereum as an all-inclusive global intermediary – a bank, a brokerage, an exchange, a notary, and even a government! But one without any owners, any management or a physical location.
I know it sounds like an oxymoron and maybe even ridiculous, but Ethereum possesses a number of critical underlying technologies that allow this magic to happen.
How Ethereum Is Similar To Other Cryptocurrencies
The first underlying technology is that Ethereum constitutes a network of computers around the globe without any center or server, known as a "blockchain". Most cryptocurrencies are a blockchain, which makes them "digital decentralized organizations". As long as the internet works around the world, the organization is active.
The second underlying technology is "cryptography", the de facto technology for all cryptocurrencies. Cryptography puts a code on each coin (unit of cryptocurrency) and on each transaction, which makes it nearly impossible to double-spend a coin or counterfeit a transaction.
This eliminates the need for a physical or central third-party intermediary and allows for autonomous transactions. The purpose of eliminating intermediaries is to save transaction time and minimize any transaction costs.
Without intermediaries, you also get to keep your coins in a software wallet located in your computer, browser, or smartphone, instead of a 3rd party custody.
A coin is created by a process called "mining", which is running a specific software in your computer. It takes a certain amount of computing power to mine a single coin. Ethereum is also a mineable cryptocurrency.
Being decentralized and autonomous networks, cryptocurrencies have different uses. For example Bitcoin, the flagship cryptocurrency,  is only able to process Bitcoin payment/transfer requests within its own blockchain, which makes it a simple payment coin.
A more advanced example is cryptocurrencies that can also exchange other cryptocurrencies within their own blockchain.
How Ethereum Is Different Than Other Cryptocurrencies
Ethereum, on the other hand, does not only execute the transfer of cryptocurrencies but also a number of other assets in digital form, such as real-world financial products that you would buy from a bank, along with legal deeds, copyrights, artwork and even virtual game characters and items.
This functionality makes Ethereum a decentralized, digital global intermediary.
We can group the digital assets you can exchange on Ethereum under two main categories: Financial and non-financial.
Financial products include lending & borrowing products, interest-bearing savings accounts, decentralized exchanges, insurance policies, crowdfunding, and digital representations of real-world financial assets like stocks, precious metals, and national currencies.
Non-financial products include digital deeds for both real-world and virtual properties, licenses for products, copyrights, digital artwork, virtual game characters and items etc.
In addition to existing digital assets, you can also create new ones yourself using Ethereum's blockchain. You buy things with Bitcoin but with Ethereum, you can make things.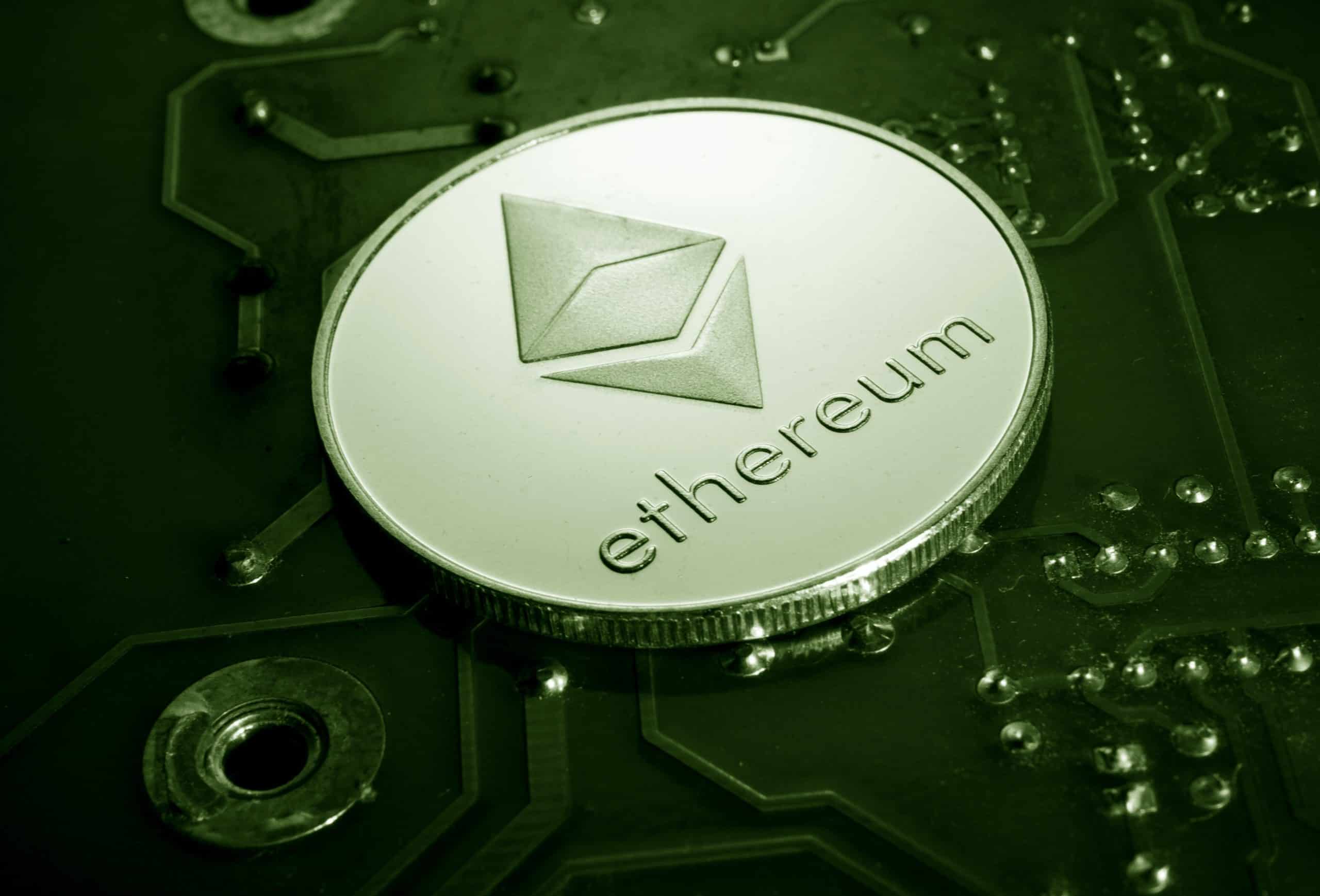 Ethereum's Groundbreaking Technology
As you see, Ethereum has additional utility compared to Bitcoin. It is the first cryptocurrency with which you can create and exchange a wide range of digital assets, not only generic payment coins. Ethereum is capable of doing all of these by the courtesy of its third critical underlying technology – "smart contracts".
It is the first adopter of this technology in the cryptocurrency world.
A smart contract is an agreement between two people with predetermined conditions. The agreement is converted into a computer code and resides in a digital "token". A token is a right to redeem an asset, a service, or a utility, subject to the conditions in the agreement.
When the conditions of the agreement are met, the contract executes automatically on the Ethereum network without any physical third-party intermediary.
For example, James wants to buy Howard's house. They create an agreement on the Ethereum blockchain using a smart contract. The agreement would look like this: "When James pays Howard 1000 Ether (the native cryptocurrency of Ethereum), then James will receive ownership of the house".
Once the smart contract is created, it automatically mints a token, which stays under Howard's possession and serves as a unique deed for the house. When James pays the 1000 Ether, the contract executes, Howard receives the 1000 Ether while James receives the deed token. They do not pay any fees to a broker and a notary, which also saves time.
Another sample use case of smart contracts is that somebody can lend money directly to someone else without depositing in a bank. An agreement can again be formed as a smart contract, which would indicate the terms of the loan agreement.
The contract will automatically transfer the borrowed funds on every repayment date, as indicated in the agreement, back to the lender. The entire process is automatic without using a bank.
The smart contract and tokenization functions of Ethereum are creating a new, virtual economy without any political borders and intermediaries of the conventional world.
In this new economy, everything executes automatically without any human factor, which is a threat to a number of industries because Ethereum has the potential to perform many business functions much cheaper and faster.
According to Glassnode, a prominent cryptocurrency analytics firm, the value underwritten in Ethereum smart contracts has already surpassed $60 billion as of July 2021, from only $5 billion a year ago. So far things look promising for Ethereum and its applications but no one knows whether this new world will last.
The legacy financial, legal, and governmental system may start to lose ground, but governments reserve the power to bring restrictive regulations to save the interests of all those parties. They can enforce laws that restrict or even ban the use of cryptocurrencies. No one knows if they will retaliate one day and what will happen when they do.
Ethereum's Industries and ApplicationsIn Ethereum's virtual economy, 3 industries have nourished so far: 1) Finance, which is called "Decentralized Finance (DeFi)" in the blockchain world; 2) Legal, which brings the use of "non-fungible tokens (NFT)"; 3) Gaming, which functions as a combination of DeFi and NFTs.
1. Decentralized Finance (DeFi): Decentralized finance is the blockchain form of traditional finance without intermediaries such as brokerages, exchanges, or banks to offer traditional financial instruments. Smart contracts do the job of intermediaries. Below are the most common applications in DeFi:
Lending and borrowing platforms: Lenders earn interest by depositing their digital assets into specially created "money pools". Borrowers then can take out a loan from the pool after depositing a certain amount of coins as collateral. This ensures that the pool never dries out of funds. I took a loan last May from the biggest lending & borrowing platform called Aave. All I had to do was deposit a collateral in Ethereum from my wallet into the platform, in exchange for a loan in the cryptocurrency of my choice. After choosing that, the loan amount was automatically transferred back to my wallet using a smart contract. However, the collateral amount I had to deposit was more than the value of the loan. In fact, it was 150% of the approved loan amount. This is the case as of yet with all lending & borrowing platforms on the Ethereum blockchain because collaterals are in Ethereum, which has a lot of price volatility. So, platforms reduce their collateral risk by asking for a lot of collateral. Lending and borrowing platforms provide you financing opportunities from all over the world, if you can manage Ethereum's volatility. You are not stuck within your country or your social environment when you need money. There are millions of people out there, who would be interested in lending their capital to receive a return, as banks right now give negligible interest on savings. Lending & borrowing constitutes the biggest sector in the entire Ethereum ecosystem, not just DeFi, with $26 billion of funds locked in smart contracts as of today.
Interest-bearing savings platforms: Cryptocurrency investors can earn interest on their holdings by depositing them into "savings pools", where they receive a portion of transaction fees generated in the lending platforms and cryptocurrency exchanges of Ethereum – just like a bank finances its savings interest expenses by the fees earned from its operations. Saving pools automatically find the best interest-bearing platform in the world and automatically deposit your money there using a smart contract.
Decentralized exchanges: These are exchanges not owned and operated by anyone, but they are a set of smart contracts that run on the Ethereum blockchain, which allow for peer-to-peer cryptocurrency transactions. Cryptocurrency holders lend their coins or tokens to these smart contracts, and earn fees in return. A trader can come and trade his digital asset directly with an asset of the lender. Smart contracts charge a transaction fee for every trade, which are transferred back to lenders as a return for their capital. The advantage of using decentralized exchanges is that you do not need to transfer funds out of your software wallet when making a transaction, like you would do with a traditional, centralized exchange. You connect your wallet to the decentralized exchange's platform and trade directly with the platform's lenders, which saves a lot of time and possible operation risk. However, transaction fees can be way more expensive than those in centralized exchanges. On the Ethereum blockchain, transaction fees in decentralized exchanges are paid in Ether, so fees are dependent on the price of Ethereum. When the demand for Ethereum surges, transaction fees can go crazy. I remember back in last May again, when Ethereum hit its all time high of $4,500, I was asked to pay $400 of Ether to make a transaction worth $200! Average transaction fee in a major centralized exchange is usually between 0.1-0.2% of the transaction value.
DeFi is the Uber of finance, as to traditional banks are the taxi cabs. Although it may yet be expensive to use, the current size of the entire DeFi market has already hit $100 billion, which includes the value of cryptocurrencies and digital assets locked in the smart contracts of all blockchains, not just Ethereum. But Ethereum alone constitutes more than 60% of the total DeFi market.
2. Legal: Ethereum's smart contracts and tokens have the potential to become legal records as proof-of-ownership deeds or licenses in the future. Ethereum has also created opportunities to authenticate assets and transfer their ownership, both digital and physical, in an undreamt of speed and cost:
Authentication and sale of digital assets: You can digitally store any intellectual property such as art, paintings, photographs, videos, movies, music, literature, collectibles etc. into a smart contract and authenticate that property by creating a unique token out of its smart contract. The token serves both as a proof of authenticity and as a license that claims ownership of the property. Owning the token automatically provides one access to view, read, or listen to that property. And selling the token would transfer those rights to someone else. This type of token is called a "Non-fungible token (NFT)" as the underwritten asset is unique and not interchangeable like any cryptocurrency coin. There is a specific protocol on the Ethereum blockchain that allows you to create NFT tokens. In 2020, NFT sales of digital assets were about $250 million while it soared to over $2.5 billion during the first half of 2021! So just like DeFi, NFT utilization has also been on a tear. This has been especially useful for artists during the coronavirus pandemic as they could easily share and sell their authentic artwork in the online environment in a secure and cheap way.
Sale of physical assets: NFTs can also be used to trade real-world assets by authenticating them and transferring ownership through NFTs, which eliminate the need for both sides to get together, validate the asset's specifications, and go to a notary or registry. NFTs can be utilized in the sale of real estate, vehicles, equipment, and any collectible physical item that has value. Trading physical assets with NFTs has been useful during the coronavirus pandemic as there are many travel restrictions around the world, which limit many cross border trades, especially real estate. There is not yet an organized online marketplace on the Ethereum blockchain for real-world assets so we have no information on the total trade volume of real world NFTs.
3. Gaming: This is the latest trend in the blockchain world. There are a number of online games running on the Ethereum blockchain that you can play to earn cryptocurrency.
These are usually Pokémon-style games where you play with kitties, puppies, lizards, bear cubs, or other real and fantasy creatures in a virtual world. Each game has its own additional cryptocurrency. You can think of it as a virtual country or a planet with its own, native currency.
There are three dimensions of value creation in these games. The first one is earning cryptocurrency by playing the blockchain game. The second one is buying and selling existing game characters and items, which come in the form of NFTs.
And the third one is depositing or lending those characters and items into the game's money pool, and earning from the fees generated in the game, just like in a decentralized exchange. Which makes blockchain games a combined application of both DeFi and NFT functions.
The leader in this new space is Axie Infinity, again a Pokémon-style game. I played this game back in June when I was able to earn $20 per day out of a $400 investment for an axie, the generic name for game characters.
This sounds like a magnificent return but returns are dependent on the value of the game's native cryptocurrency. If the value of the cryptocurrency collapses due to an overall market crash, then both your investment and returns will similarly collapse.
These games have been a useful way of generating income among young teenagers, populations who lost their jobs since the pandemic, and other underprivileged parts of the world.
However, I am not sure if quitting your day job and trying to make a living by playing cryptocurrency games would be the best idea, considering that this is the newest, least proven genre in the blockchain world which makes it subject to the highest volatility.
Considering the above examples, it is possible to view Ethereum as a decentralized Windows or Mac operating system, on which you create applications. By investing in Ethereum, you would in practice be a stakeholder to transaction fees generated by a decentralized operating system.
It resembles being shareholder to a company with millions of owners and no central board of management.
We are yet only in the early, primitive stages of Ethereum development. Considering the new pandemic-restricted world order, it is possible for Ethereum to expand further to other industries and transform them into the virtual world with new applications as long as its technology survives and governments do not step in with restrictive regulations.
Where Ethereum Fits in the Cryptocurrency World
The purpose of blockchain and cryptocurrencies is to eventually create a virtual version of the real world. It all started with Bitcoin in 2009, which serves the role of gold in the digital world. Gold was the first universal medium of payment in our civilization.
You can always use gold to make payments but it is a very rare commodity so people are reluctant to spend it. When fewer people exchange it, there is less gold circulating in the market, which appreciates its value.  Bitcoin is also very scarce with 18 million Bitcoins mined to date and a maximum available supply of 21 million Bitcoins, which is unchangeable due to its irreversible source code.
Compare that to the US Dollar, which has hundreds of billions of banknotes in circulation, and to Ethereum, which has a current supply of 116 million coins.
Ethereum doesn't have a maximum supply like Bitcoin, because it needs to mine coins as long as its network keeps growing. The scarcity of Bitcoin makes people reluctant to spend their Bitcoins as well, just like gold, making Bitcoin the de facto store of value in the digital world.
Although more abundant than Bitcoin, Ethereum is still scarce compared to many other cryptocurrencies. Take Dogecoin, the 6th largest cryptocurrency as an example, which has a supply of 130 billion in circulation.
Dogecoin started its life in 2014 as a "meme" (joke) coin to make fun of cryptocurrencies. It does not have any use cases or consistent development, unlike Ethereum and Bitcoin.
However Elon Musk, the most influential celebrity in the cryptocurrency world, has transformed this cryptocurrency into an item of pop culture, by tweeting and suggesting how fun it would be if Dogecoin became the world's reserve cryptocurrency.
With Musk's promotional tweets, the price of Dogecoin rose by a face-melting 250x (from 0.3 cents up to 70 cents) in only 6 months, between November 2020 and May 2021. In the past, there have been coins influenced by pop culture, but without a proper use case, their popularity remained short-lived and they were unable to retain their value.
So many coins made their way in and out of the top 10 cryptocurrency list during the last 5 years.
Ethereum has never been an item of pop culture. Its network and ecosystem have grown progressively by continuous development, not with seasonal tweets like Dogecoin. This shows itself in the returns generated.
During the last 5 years, Ethereum has by far generated the best returns in the cryptocurrency space. While Bitcoin is the original cryptocurrency, it can be argued that Ethereum is blockchain technology's true first mass-market application, upon which most of the burgeoning DeFi and NFT markets have been built to date.
Should You Invest in Ethereum?
We have covered a large number of Ethereum's strengths along with a few threats that may put its existence in jeopardy. No one knows right now whether cryptocurrencies will stay or which cryptocurrencies will survive.
Let's bring together the advantages and disadvantages of Ethereum compared to Bitcoin and other cryptocurrencies, so that you can decide for yourself whether it is a good idea to invest in Ethereum.
PROS of Investing in Ethereum:
You invest in more than a payment coin. Ethereum has more utility than Bitcoin due to its smart contract and tokenization capability.
Ethereum is at an earlier stage compared to Bitcoin. The use case of Bitcoin has stabilized. So its price action may be less volatile, growing solely on its scarcity like gold. However, Ethereum is still a jungle, like the earlier ages of industrial revolution when coal and oil were first introduced, which could translate to explosive price hikes in the future.
Ethereum's potential to replace some of the physical world. With smart contracts and tokenization, Ethereum eliminates the need for banks, brokerages, exchanges, notaries, and even many functions of the government. If it can wipe out some of these in the future, Ethereum's value would be unfathomable.
Cryptocurrencies are all about network fees. There are many Ethereum competitors in the market but nobody really adopts them, even though they promise better functionality and much lower transaction fees. Low adoption means low transaction fee income, and overall a less valuable cryptocurrency network. So Ethereum, generating the highest fees by a far margin, can still return the highest profits in the future.
CONS of Investing in Ethereum:
Significantly more volatility compared to Bitcoin. When Bitcoin drops, Ethereum usually falls much faster. For example, during the May 2021 crypto crash, Bitcoin fell by 50% in 10 days while it took Ethereum 4 days to fall by 55%. Higher volatility of Ethereum will likely continue until it reaches a more mature level of adoption like Bitcoin. Plus, even Bitcoin is still very volatile, we are talking about losing 50% of your capital in only 10 days!
Technical bottlenecks in Ethereum. There is often severe congestion in the Ethereum network because Ethereum's decentralized transaction capacity is limited by the technology of our time. Congestion causes astronomical transaction fees, up to 10x of regular fees to execute your transaction. If Ethereum cannot solve this problem, it may eventually get wiped out by a competitor. Cryptocurrencies are very speculative assets, as soon as an asset is deemed as incapable, it can very quickly lose most of its value.
DeFi is too expensive and unstable. Borrowing rates are ridiculously high in DeFi applications, reaching up to 100% per year, a consequence of the inherent price risk in cryptocurrencies and the smart contract technology risk. Plus, when borrowing, a collateral that is 150% of the loan amount is required. And you have to deposit the collateral in Ethereum which can easily get liquidated when the price of Ethereum crashes. If DeFi doesn't become cheaper and safer, Ethereum adoption may not continue and eventually its fundamental concept may fail.
Lack of regulations. There is no legal framework for disputes that may arise out of smart contracts, which is necessary for the widespread adoption of NFTs. Otherwise, their use would remain in a small, tech-savvy community instead of the entire population. This would also hamper Ethereum's growth.
Ethereum's drawbacks are present in pretty much all cryptocurrencies. The overall market remains highly volatile because no one really knows where it is headed. If you decide to invest in any cryptocurrency, you should first establish longer-term goals accompanied with a plan.
There will be a lot of ups and downs on the way in price action, due to the factors discussed above, but you should always keep your calm and that can only be achieved by sticking to your long-term goals.
The Bottom Line
Ethereum has the potential to become a major part of our lives in the future. It is a groundbreaking cryptocurrency that is more than a simple payment coin. It can become our digital go-to destination to get any banking, brokerage, legal, and online shopping services without leaving the house. All under one virtual roof.
Bitcoin changed the way we think about money and Ethereum has the potential to change the financial, legal, and even governmental system.
With Ethereum, we can:
get a loan from all over the world
receive interest on our savings from all over the world
buy or sell any property from all over the world, both digital and physical
and play video games to earn money
All using smart contracts, without any political borders and intermediaries!
Yet, Ethereum is at an early stage whose functionality and capacity are limited by the technology of our time. Although the primary purpose of eliminating intermediaries is to minimize transaction costs, both Ethereum's current price volatility and congestion in its network are prone to make transactions as expensive and sometimes maybe more expensive than using a traditional intermediary.
If these problems cannot be solved, Ethereum carries the risk of eventually being eliminated by a competitor or even of its concept failing.
The state of Ethereum is akin to the stage of coal and oil at the onset of the industrial age. We will see how it will shape the digital civilization in the future, along with its implications on the traditional, physical world. If you choose to invest in Ethereum, you would be investing in the chances of a similar impact.
If you believe in a future with Ethereum, you can also choose to start your own DeFi or NFT project; a lending & borrowing platform or a decentralized exchange with better functionalities maybe, or a token with your valuable items, or even a play-to-earn video game and try to make a fortune out of it!