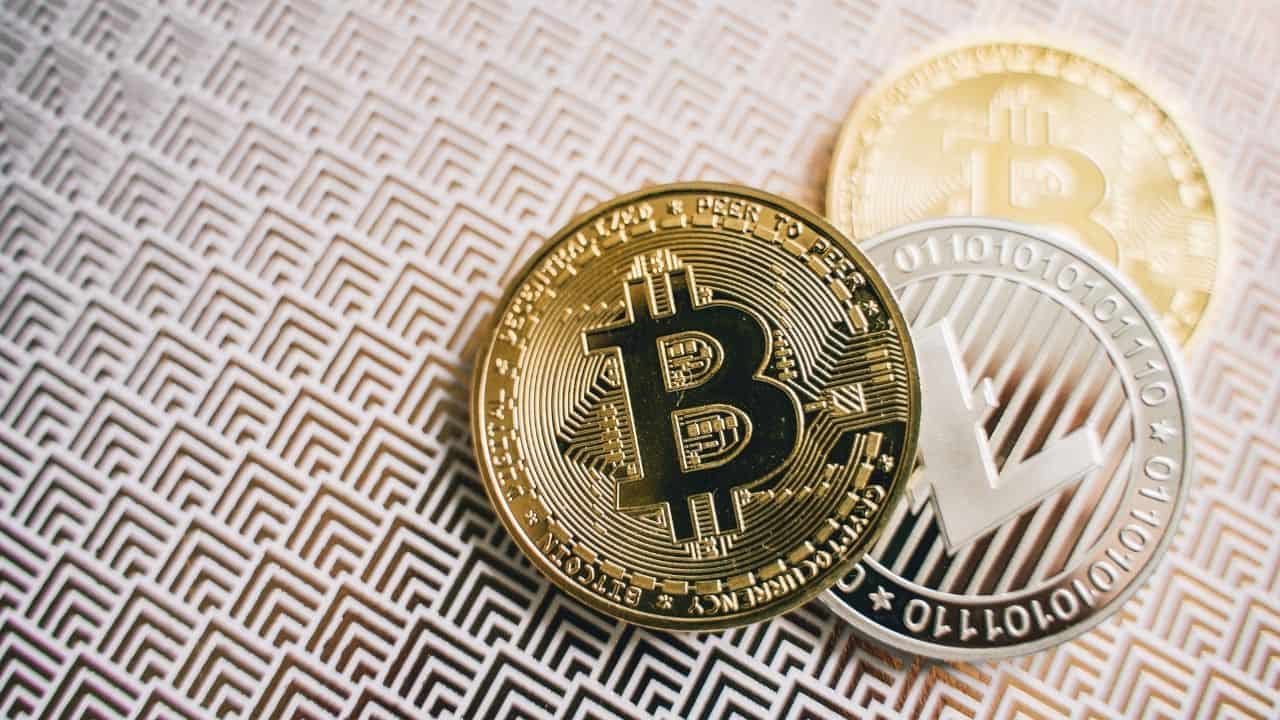 Disclaimer
We only endorse products that we truly believe in. Some of the links below may earn us some extra guac at no additional cost to you. Please pass the chips & thank you for feeding our habit.
Crypto mining makes headlines with massive profits and huge losses, yet there are many investors who take a practical approach, earning steady profits through an entirely passive activity. 
That's right, there are more ways to earn a profit from crypto than just mining, you can also utilize a new strategy called staking.
Crypto staking is when users submit coins for holding in an exchange for rewards such as interest and new coins. Crypto staking is a newer, greener method of validating coins that some say is on its way to making mining obsolete. 
Find out whether staking is profitable, safe, and worth your effort by understanding why it exists, how it generates profits, and how you can get started with minimal risk.
How Does Crypto Staking Work And What Is It?
Crypto staking is a method of validating cryptocurrency and supporting blockchain networks by purchasing and holding funds for a specific time period in exchange for interest-based rewards.
Staking is a quicker, more efficient, and greener alternative to the classic validation process of mining.
Crypto mining

is the classic method for validating coins. It requires participants to solve mathematical puzzles to obtain

"Proof-of-Work"

verification for blocks of crypto.
Mining rewards participants with newly-created coins and can be a profitable activity for some. However, mining can be challenging, time-consuming, and heavy on energy usage.
Crypto staking

is an alternate method of validating cryptocurrency that's growing in popularity and, some say, will one day replace mining. It uses a

"Proof-of-Staking

" model, which requires participants to submit crypto for holding, to verify blocks.
Staking rewards participants with more cryptocurrency, and can create excellent passive income for validators. However, staking also comes with risks you need to be aware of before getting started.
For some, crypto staking pays well and is an easy way to generate passive income. For others, the risks can be shocking and costly. In this section, we explain how much staking pays and how to stay safe while staking.
Who Can Stake Crypto?
Independent crypto staking is time-consuming and costly, however, using an exchange or staking platform allows you to pool your funds with other investors and earn rewards quicker.
Without a platform, you need to run a node on your own hardware, sync it to the blockchain, and fully fund it with a hefty deposit and bond.
"Currently, staking ETH yields about 5% APY, but an individual running a node must lock up 32 ETH, about $100,000, for an entire year in order to reap the rewards." – Business of Business
That's why most people use platforms such as Coinbase, Gemini, and BlockFi that provide the technology to make staking quicker and easier while allowing people to pool their deposits with other investors. 
You must meet platform requirements to be eligible for crypto staking, and each has its own set of rules.
For example, to stake through Coinbase, you must:
Have an account with Coinbase.

Reside in an area where staking is allowed, such as the U.S.

Have your identity verified with a valid TIN on file.

Have the minimum balance required for the currency you want to stake.

Hold the eligible currency on Coinbase.
If you meet Coinbase's eligibility requirements and minimum balance, you can automatically opt in and start earning rewards.
Benefits Of Crypto Staking
Almost any investor can participate in crypto staking, and aim to generate passive income from their cryptocurrency investments. Staking only requires the investor to pledge funds for a specific time period and to understand the risks involved. It requires no special equipment, expenses, or time.
Here's why investors like Crypto Staking:
Generates passive income: 

Crypto staking can generate income for investors, usually in the form of interest paid in cryptocurrency.

Reduces serious environmental strain tied to cryptocurrency: 

Cryptocurrency is a

power-hungry beast

, in part because its traditional method of validating currency (mining) requires high-powered computer performance from users across the world.
For example, one Ethereum transaction uses about the same amount of power as the average U.S. household uses in 8 days. Ethereum's upcoming conversion to crypto staking over mining is expected to reduce energy consumption by 99.5% 
Save users time, expense, and electricity compared to mining: 

Unlike its alternative, mining, crypto staking requires no high-powered computers (or the electric bills that accompany them) or any of investors' time and energy.



Crypto staking is much simpler and easier than mining and may generate passive income without the need for expensive computers, high electric bills, or any time investment. Plus, it offers much-needed, massive energy savings over the alternative, crypto mining.
How Much Money Can You Earn From Crypto Staking?
Crypto staking can provide an excellent way for some people to generate passive income, typically paying 5 – 20% for popular coins such as Ethereum and Polkadot, although some investors are earning well over 1,000%.
Some of the smaller currencies offer bigger rewards, up to 100% or more. Newer cryptocurrencies and DeFi projects sometimes pay outrageously high rewards of 1,000% APY or more.
Investors should beware of unreasonably large rewards, which may indicate that the risk is very high. Additionally, the overall risks of crypto staking can be high, so understanding those risks before you invest is critical.
According to a report by SoFi, the average staking rewards for the top 7 eligible coins run between 3-24%:

How Much Does Staking Cost
Staking rewards and policies vary, sometimes dramatically, from one platform and currency to the next, and some platforms take a cut of your earnings.
Staking through a platform or service can involve paying fees, so you'll want to read the service's terms carefully before committing.
Staking Fee Examples

When considering platform fees, keep in that each has its own structure and pricing for withdrawals, wires, and general platform fees. Keep these in mind when figuring out your potential staking profits.
What Cryptocurrencies Are Eligible For Staking?
To stake crypto, you must buy and submit currencies that are eligible for staking. Some coins, such as Bitcoin, use the traditional Proof-of-Work (mining) model and do not allow Proof-of-Stake validations.
Some of the most common coins that use the Proof-of-Stake method are:
Ethereum (ETH)
EOS
Tezos (XTZ)
Cosmos (ATOM)
Cardano (ADA)
Polkadot (DOT)
To discover more types of cryptocurrency that are eligible for staking, check out the platforms and services that allow users to get started.
What Services Provide Crypto Staking?
Using an exchange to stake crypto makes it easier, less expensive, and more manageable.
Popular Cryptocurrency exchanges that allow users to stake coins include:
With the rising popularity of staking, there now also exist several staking-as-a-service platforms, such as
Before you sign up to begin staking crypto through any service, familiarize yourself with the risks, terms, and requirements so you can make informed decisions.
Is Crypto Staking Risky?
With any investment comes risk, however, when considering crypto staking risks, you should be aware that some types of staking involve extreme risk.
Some of the risks associated with Crypto staking include:
Your currency's value can drop while in holding: 

If the value of your cryptocurrency drops while in holding, in most cases you cannot pull it out and sell it to avoid further loss. You have no control over what happens to the value of your investment during the duration of its holding period when it's tied to illiquid terms of service (most staking is).



There are no regulations or consumer protection: 

Because the cryptocurrency industry is unregulated, some services and currencies can claim higher returns without subjecting themselves to any regulations except money laundering.

You could overlook key points in the terms of service: 

Due to the complexity of cryptocurrency investing, some people get overwhelmed by the terms of service that apply to staking. People who skip reading and fully understand terms before staking can end up shockingly disappointed thanks to issues such as market volatility, fees, commissions, and more.

Advertising may mislead you: 

No one's going to advertise that their crypto is losing value or that investors have lost more on staking than they've gained. This can lead you to believe that everyone's making profits on staking "

XYZ"

coins when, in reality, they're losing.

Faulty validations can be costly: 

If you approve transactions in a block with

inaccurate information

, you can lose some of your staked holdings as a penalty.
If you're new to cryptocurrency investing, or if you're hesitant about staking because of the risks, we recommend getting started with soft staking. Soft staking, offered on platforms such as Crypto, Bitfixnet, and KuCoin, pays interest rewards daily so you never have to lock up your funds.
How To Get Started With Crypto Staking
While crypto staking is a passive activity, there is some time investment required before getting started.
Step 1: Choose Which Currency To Stake
Conducting due diligence on which assets you want to stake is critical because it may help mitigate your losses over time. 
While it may be tempting to choose a currency based on how much it pays (especially with some promoting extreme rewards over 1,000%), you should choose based on your investment strategy instead of going for the highest rewards. 
Keep in mind that outrageously high rewards come with equally high risks. So if you're looking to invest responsibly, rather than gamble, seek out well-performing currencies with a solid history, even if they pay less.
Step 2: Choose Which Staking Service To Use
You can stake crypto on an exchange or staking-as-service platform.
When reviewing which platform to use, ask yourself the following questions:
Which services work with the type of currency you want to stake?

What are the technical requirements of staking on that platform?

What are the platform's fees and commissions

What are the rewards?

What are the terms of service?
Reading the terms of service, and fully understanding them, is the best indicator of whether you'll be satisfied with the platform.
Step 3 Understand the Risks And Terms
We can't stress this enough: Read the terms in full before investing and conduct due diligence on the currency and platform before getting started.
With staking, that means reading and understanding the terms of service for whichever platform you're interested in using, plus:
Researching the type of cryptocurrency.

Researching the exchange or service.

Consulting with other investors who've staked with those coins and services.
At The Minority Mindset, we've reviewed countless investment programs across crypto, real estate, and the stock market, and they all have one thing in common: When you check out reviews on the respective investing services, the bad reviews are almost always tied to people who never read the full terms of service.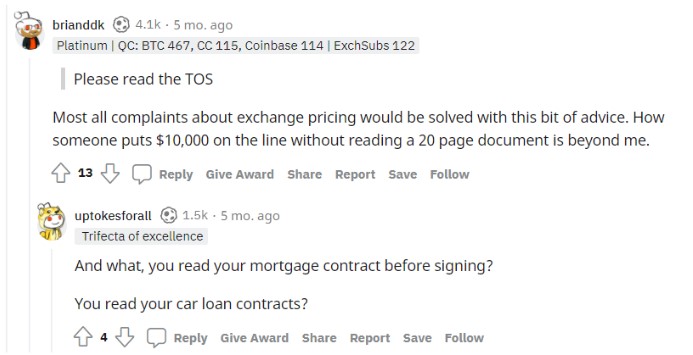 Should you read every word of the terms of service of all your investments — or on things such as your mortgage and car loan contracts before signing?
Hell yes! 
All investing comes with risks and the #1 rule before getting started is: Conduct due diligence and read the terms in full before signing.
Step 4 Determine Your Strategy
Before you begin staking, make a decision on how much you'll invest and how much you're willing to risk.
If you set a strategy before you put money into staking, you're more likely to proceed with a rational approach and avoid making emotional decisions if the market swings one direction or the other.
How To Stay Safe While Investing In Crypto Staking
To stay safe while investing in Crypto staking, conduct due diligence, research platforms, develop a strategy, and avoid getting tempted away from rational decisions by stories and ads that promise over-the-top returns.
There are several ways to research before getting started.
Crypto research tools such as Messari, Glassnode, and Coin Metrics can help you review market data and financial intelligence to better understand how different assets perform.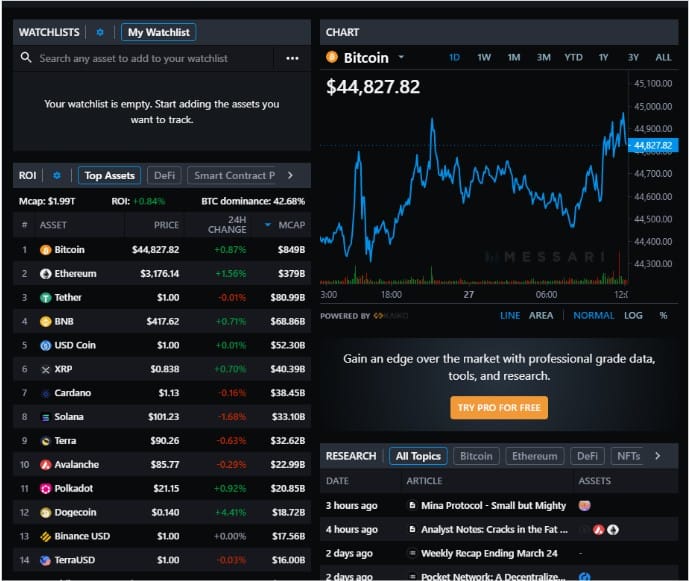 Online reviews and discussion threads, such as in Reddit or Quora, can give you a basic impression of the crypto staking environment, including which coins and services are favored. However, be cautioned that public forums often contain misinformation, so while they can be helpful, you can't take them too literally.
Coaching and mentoring by experienced professionals may be the best way to learn about crypto staking since you get help directly from successful investors who can guide you toward thinking with a mindset that lowers risk and raises profits.
For example, the Market Insiders program provides group coaching on all things crypto. A subscription to Market Insiders gives you free, full access to its Discord community of serious investors. This is a great opportunity to check in with other serious investors for a consensus on your staking activity — before you put any money into it.
Start your free 10-Day trial with Market Insiders here.
Considering the amount of money you stand to lose from simple mistakes, the paid Market Insiders coaching program fee is nominal. And — you can try it out free before you commit.
Is Crypto Staking A Good Investment?
Crypto staking is an easier, more environmentally-friendly way of validating cryptocurrency that requires Proof-of-Stake instead of the traditional Proof-of-Work required for mining. Staking involves submitting crypto funds for a period of holding, for validation and provides stakers with percent-based rewards.
Crypto staking can be an excellent way to generate passive income, provided you're willing to put some time into learning about the currencies, platforms, and terms before getting started.
Many popular currencies, such as Ethereum and Polkadot, pay rewards equal to 5-20% of your investment.
Smaller currencies and newer ones often promise higher rewards, but also come with higher risks. One of the greatest risks in crypto staking is that your investment can lose value while it's in holding and since it's illiquid while in holding, you wouldn't be able to sell it to prevent further loss.
Crypto can be staked on popular platforms such as Coinbase and Binance, or on staking-as-a-service platforms such as MyCointainer and Stake Capital. Alternatively, you can stake without a platform or service, provided you know how to run nodes on your own hardware, can sync them to the blockchain, and are able to fund them independently.
Crypto staking may be a great investment for people willing to learn their way around, since it's an entirely passive activity that can generate excellent income.
Before you sign up and begin crypto staking, take the time to learn about the industry and read the terms of service thoroughly, since these things will help you make better decisions and earn more money over time.