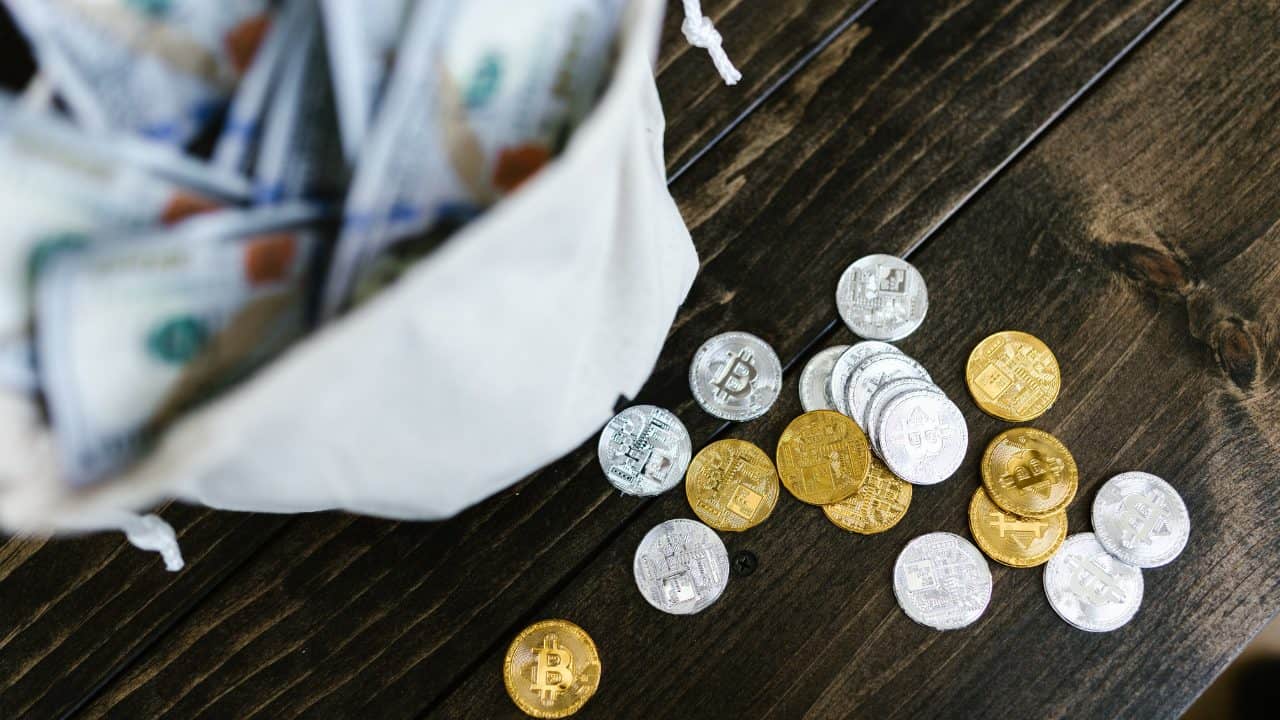 Disclaimer
We only endorse products that we truly believe in. Some of the links below may earn us some extra guac at no additional cost to you. Please pass the chips & thank you for feeding our habit.
Is cryptocurrency a scam?
You may have heard this question so many times even if you never bought any cryptocurrency.
And you will likely keep hearing it for the foreseeable future because many people believe cryptocurrency is not a legitimate asset. There are a number of reasons for this disbelief.
The fact that cryptocurrency is not issued by any government and that it is not backed with any physical asset are at the forefront of cryptocurrency antagonism.
Besides those, a hefty number of cryptocurrencies in the market today do not possess any real-world purposes or consistent development.
Social media plays a central role in cluttering the space with useless cryptos, wherein many of these currencies are shilled by prominent celebrities like Elon Musk, along with other promotional events, in an effort to spike their price almost instantaneously and then dump on late retail buyers.
Such practices also contribute to the ongoing negativity about cryptocurrencies.
But, the reason things in general have value is because a large portion of the population believes in them, trusts them, and is willing to buy them. The cryptocurrency market is no different.
And with millions of new buyers entering the cryptocurrency market everyday, it's important that we ask: Is crypto the real deal or just another finance scam?
In this article, we will discuss the misconceptions in cryptocurrency antagonism and the real, unique situation of cryptocurrency that makes a large number of people think it is a scam.
We'll also discuss why so many people believe in crypto as a legitimate asset and what may be coming for the market in the future.
But let's first briefly go over what a cryptocurrency is in order to understand what causes all the fuss.
Platform
Fees
Promotions
Link
$0 Fees

Earn up to $250 in BTC bonus when you sign up and fund your new account.

Learn More
0.5% - 4.5% Other fees may apply.
Get $5 in Bitcoin when you complete your first trade.

Learn More
0.9% - 2% Other fees may apply.

No promotions at this time.
Learn More

0.5% - 3.99% 

$20 of BTC 

for new users after trading $100 or more within 30 days.

Learn More
What is Cryptocurrency?
Cryptocurrency is a new digital payment and exchange system without borders and without using a bank or an intermediary. So it works globally, wherever there is internet access.
Cryptocurrency constitutes a decentralized network of computers around the globe without any center or server. Instead of using a server, cryptocurrency transactions are recorded in every individual computer on the network, known as a "blockchain".
The internet is not owned by any country and so are blockchains, which are basically autonomous databases of transactions with no intermediary authority to maintain and validate them.
The unit of cryptocurrency is a digital coin. As there are no intermediaries, you can keep your coins in a software wallet located in your computer, browser, or smartphone, or in an offline, hardware wallet like a USB drive.
There are two available digital processes to create a coin:
"mining", which creates a new coin by continuously running a special software on your computer,
"staking", which gives you the right to instantaneously create new coins, based on how much cryptocurrency you hold. It is akin to voting rights in a company by the ratio of shares you own.
Those individual computers connected to a blockchain perform the activities of mining and staking.
So cryptocurrencies are more like commodities or stocks, where anybody can produce or mint a coin. It is not in the monopoly of a government like with traditional currencies.
But unlike commodities and stocks, cryptocurrency coins exist solely in the virtual world.
Bitcoin, born in 2009, is the original cryptocurrency as well as the most valuable and popular. It is a mineable cryptocurrency.
Ethereum, which debuted in late 2015, is the second-largest cryptocurrency after Bitcoin. It used to be a mineable currency but its blockchain has recently switched to the "staking" mechanism for creating new coins.
Misconceptions about Cryptocurrencies
Below we will discuss the most common misconceptions about cryptocurrencies that make people think they are not a legitimate asset class, so that you will decide for yourself whether these points have any ground.
 Cryptocurrency Is Not Issued By Any Government
Before 1971, there was actually no government-issued currency. The banknotes people used were in effect gold or silver certificates issued by a government, which were convertible for gold bullions or silver coins upon demand. In other words, the money that you used was a precious metal represented as paper bills.
In 1971, former US President Richard Nixon changed the US Dollar from being a precious metal certificate to a sole paper currency, which has been backed since then only by faith in the US government.
Other major governments quickly followed suit in removing the precious metal convertibility from their currencies. This started the era of government-issued (fiat) currencies. Since that day, paper bills are in effect debt certificates issued by and owed to the government.
This eventually transformed the society's view on money, in which people are shaped to believe there should be a government behind any currency.
However, as you see, this has not been the case earlier. Government-backed currencies are merely a 50 year-old phenomenon so dismissing cryptocurrencies just because they are not issued by governments can be misleading.
 Cryptocurrency Is Not Backed With Any Asset
As we discussed, fiat currencies are not backed with anything physical either, but since the majority of people tend to trust their government, they do not care about this.
While governments back fiat currencies, technology and utility back cryptocurrencies, which are:
Network effects: A cryptocurrency gets its value from the number of users in its network, because with more transactions, more transaction fees accumulate in the network, thus making it a more valuable network. Bitcoin and Ethereum managed to attract the highest number of participants throughout the years, which is why they are the two most valuable cryptocurrencies today.
Self-governance: Fees accumulated in a cryptocurrency network are distributed to miners or stakers, depending on the cryptocurrency type, as a return for their investment. In a mining currency, the more computing energy you consume, the more transactions you validate in the network and the more new coins you earn as transaction fees. Or with a staking cryptocurrency, the more cryptocurrency you invest, the more transactions you validate and the more new coins you earn. So, either computing power or financial capital of participants maintains and secures a cryptocurrency, which eliminates the need for government institutions and executives of the fiat currency system in addition to the armed forces that protect them.
Minimal transaction time and costs: Without the expensive and inefficient intermediaries that maintain and secure the system, cryptocurrency transactions are much faster and cheaper than fiat currency transactions, especially in cross border payments. Unlike fiat currencies, cross border payments are directly peer-to-peer in cryptocurrencies without all those jurisdictional clearances that take up to a week. A transaction is almost instantaneous and doesn't cost more than a domestic bank wire fee.
Continuity: Since cryptocurrency is a decentralized system without any central governing authority, the network can never be shut down unless somebody is able to switch off the worldwide internet. Due to this, the network is active 24/7 so you can transact round the clock unlike in the banking system, which shuts down at the end of business hours and during weekends.
Limited supply: Most cryptocurrencies have a fixed total supply, which cannot be changed due to their irreversible source code. This protects them against inflation, which is the most common burden of fiat currencies today, because they can be printed infinitely at the printing centers of central banks as long as the economy needs monetary expansion.
The above competitive edges of cryptocurrencies against the government-backed currencies have manifested themselves in the valuation of coins during the last 10 years.
Bitcoin managed to rise from as low as 6 cents in 2010 to an all time high of $65,000 in April 2021. Ethereum, on the other hand, was only $1 when it launched in December 2015 and it hit an all time high of $4,500 in May 2021. Many other cryptocurrencies performed similarly magnificent returns.
Cryptocurrency Serves No Real-World Purpose
Although we have discussed in the previous section that cryptocurrency does have a real-world purpose, unfortunately only a small number of cryptocurrencies in the market may fit the bill.
Bitcoin and Ethereum, as the two flagship currencies, have been developed from day one to solve real-world problems.
Bitcoin was developed to become a medium of exchange on the internet and a digital store of value, akin to gold in the physical world, while Ethereum was created as a blockchain platform on which you can create and exchange digital assets.
The rising popularity of Bitcoin and Ethereum has alternatively given popularity to coins without any real-world purpose. Anyone can create a new cryptocurrency by spending between only $2,000-$5,000 and have it traded freely in the market.
This has given birth to so many new cryptocurrency projects in an effort to get a piece from the growing pie. Today, there are over 8,000, close to 10,000 cryptocurrencies traded in the market.
Most of these are highly centralized blockchains, in which only a few holders of the coin, usually members of the founding team, hold more than 50% of the total mining power or the total coins available for staking. This gives them the power to interfere with the autonomous functioning of the blockchain, such as confiscating users' coins and reversing transactions at will.
Founding teams of these cryptocurrencies occasionally create hype in social media with promotional celebrity tweets or other promotions in an effort to pump the price of their coins.
Retail investors who are influenced with such hype buy these cryptocurrencies in droves and spike prices up by 10x or up to 100x in a matter of days. Once the hype weakens, teams dump their coins onto the late retail buyers where these buyers end up suffering a lot of losses.
This is a very common "pump and dump" scheme in cryptocurrency. I joined the cryptocurrency space in 2017 and throughout the 4 years, many of the cryptocurrencies I have followed still do not serve any real-world purpose and remain solely as pump-and-dump coins.
So in that shell, it may be accurate to say cryptocurrency itself is not a scam, but many cryptocurrencies can well be a scam.
And this takes us to cryptocurrency's unique situation, which could constitute the psychological reason that people despise cryptocurrency.
Cryptocurrency's Unique Case
There had been no asset class in human history, in which the entire public could invest or trade right from the day the asset was created. But cryptocurrency allowed exactly that.
It is the first financial instrument that is totally inclusive for everyone at the seed stage. You do not need to be a financial institution or an accredited investor to be able to invest in or trade a cryptocurrency from day one.
With stocks, a company likely evolves through various growth stages and starts generating cash flow before it goes public. As a small investor, you're usually not able to access a company's stock during the early startup stage, before they get listed on a public stock exchange.
With real estate, although you can invest in and trade real estate before construction during the development phase, it is super expensive to get started and you sometimes end up risking thousands of dollars of capital for just one property in one area.
With cryptocurrency, most crypto assets traded in the market are so early in their lifecycle that you are in effect buying ideas about the future of finance when you invest in cryptocurrency, rather than functional products.
Bitcoin, Ethereum, and a handful of older cryptocurrencies may be the exception, but these are all still experimental products, none of which are yet adopted globally as a legitimate currency.
Unprecedented Price Volatility
The opportunity for the public to invest very early, combined with the freedom for anyone to create a cryptocurrency, has resulted in a problem: Unprecedented price volatility.
As ideas are what investors generally buy and sell in the cryptocurrency world so far, everything is priced in terms of whether a cryptocurrency will survive and replace a product or service of the traditional finance system with one that offers superior technology and utility.
Any doubts about that, any unexpected event or news that undermines this expectation usually triggers mass sell-off events, causing coin prices to crash violently.
In addition, younger generations, specifically generation Z and millennials, are the largest population of amateur cryptocurrency investors. They are generally known to respond rather frantically to developments and news, which further exacerbates the volatility.
It is normal for any cryptocurrency to have 10% daily volatility up and down, while 25% drop over the course of a week is still considered a "correction". For comparison, with stocks, 5% drop in a day and 10% drop over the course of a week is considered a "crash".
The Real Reason Why People Dismiss Crypto
The high volatility of cryptocurrencies has generally been quite painful on new investors, which is known to take a significant toll on emotions and psychology. And I believe volatility is the true, inconspicuous reason why so many people see cryptocurrency as scam.
It is normal to lose up to 70-80% of your capital in crypto during your novice days. But many people obviously cannot stand to lose that much of their investment in a very quick period of time, so they get emotional and tend to see cryptocurrency as a scam.
And during those days, both the mainstream and social media just add fuel to the fire, continuously publishing stuff that implies crypto is indeed a scam. Many outsiders who never invested in cryptocurrency see those headlines, get fearful about the immense losses, and end up thinking that crypto is a scam.
I have walked the exact same path throughout my cryptocurrency journey, in which my emotions also used to have a lot of impact on my judgements. However, none of those judgements came out to be true so far.
Instead, cryptocurrency has proved to be a long-term game. People who invested in projects that seeked to solve real-world problems and that managed to attract a large population of participants/investors, have been able to get unprecedented returns in history within an unprecedented short amount of time.
Like in 2-3 years maximum, which is nothing compared to the time it takes to get rich with traditional assets.
So if you want to invest in cryptocurrency, it is important to tune out shorter-term price volatility, developments, and news so that you can invest based on facts only, not emotions.
Risks and Benefits of Investing in Cryptocurrency
Risks of Investing in Cryptocurrency:
Price volatility: As discussed, price volatility is a turnoff for many investors to even hear the word cryptocurrency. Although all asset classes can be subject to swift price increases or decreases, none can be compared to the drops and crashes of the crypto world. High volatility will likely continue until cryptocurrencies are able to function as end products and get adopted as legitimate currencies.
Legal uncertainties: So far, there hasn't been much government intervention in the crypto market. However, no one knows how long this will last and whether they will even have the desired impact on digital currencies.
Technological bottlenecks: Cryptocurrency is growing, but it's limited by the technology of our time. Bugs and hacks can collapse the value of your investment.
User error: As the cryptocurrency industry is still in its infancy, accessing and utilizing many crypto assets may require technical expertise and a lot of caution. So for some people, it might be best to wait until some of those products evolve and become more user-friendly.
Benefits of Investing in Cryptocurrency:
Superior utility: As discussed earlier, minimal transaction time, negligible costs, and 24/7 open markets bestow cryptocurrencies with superior utility compared to fiat currencies.
Be your own bank: Your crypto assets stay in your digital wallet while a bank possesses your fiat currency holdings.
Future of finance: Although most cryptocurrencies constitute mere ideas as of yet, investing in them at this seed stage gives you the opportunity to invest in the future of finance from today, which you would likely be unable with stocks or other traditional assets.
Explosive returns: Cryptocurrency prices have the potential to make further explosive returns as product cycles and adoption are far from complete. Adoption increases demand while demand drives prices up. And as long as there's an interest for it, people will continue to invest.
What Is Currently Going On in the Market?
Late 2020 and 2021 saw a huge number of new retail investors joining the cryptocurrency market, due to which digital currencies had a new massive, crazy run during the first half of 2021.
The price of Bitcoin spiked from $20,000 to $65,000 and Ethereum from $500 to $4,500, while smaller cryptocurrencies enjoyed as large as 10x, 50x, even 100x gains throughout this period.
A number of market crashes followed during May and June, in which all cryptocurrencies dropped by at least 55-60%.
After a 2-month hiatus, where prices remained flat at the bottom, the cryptocurrency market started to recover in August, where Bitcoin made a rally from $30,000 to $52,000 and Ethereum spiked from $1,700 to $4,000 as of September 6th. Since then, it has been an indecisive ride.
On the regulation side, a number of regulatory crackdowns have taken place since May, particularly in China, which create selling pressure in the market and drop the prices.
The Chinese government banned cryptocurrency exchanges in May and shut down mining centers in a number of states in June. Recently, in September, it even barred overseas exchanges from providing services to China-based investors.
This caused Bitcoin to tumble from its top of $52,000 early this month down to $40,000 on September 20th. Other coins suffered higher losses.
What Might Be Coming in the Future
Cryptocurrencies are currently at a crossroads. New retail interest is required for further adoption, otherwise there may be a prolonged downtrend for cryptos.
Banks in many countries currently offer less than 1% interest for fiat currency holdings. Negligible interest rates around the world cause investors to look for alternative ways to make money off their savings. This increases the demand for riskier assets such as cryptocurrencies.
As long as interest rates in fiat currencies do not rise, there may likely be a new wave of interest for cryptocurrencies and so they may be poised for another crazy run upwards in the coming months to new all time highs.
Unfortunately, that prospective uptrend may not last for long because rising interests may be around the corner as yearly inflation in the US has already surpassed 5%.
Interest on savings protects people's purchasing power against inflation so with that much inflation, the US government may soon be compelled to raise dollar interest rates.
When interest rates rise, investors are likely to reduce their holdings in riskier assets in order to benefit from the safe and guaranteed interest income. In that case, money could start to flow out of Bitcoin and Ethereum, which would likely trigger much more drastic sell-offs and crashes in smaller, riskier cryptocurrencies.
Regulatory Heat
The regulatory heat from major governments is also likely to be felt more and more in the coming days. Many people in the market expect something like the dot-com stock bubble of the early 2000s, in which similar to cryptocurrencies, hundreds of internet-related companies got listed on the stock exchange but the majority of them failed and shut down within a few years.
Although regulations are expected soon, which legally defines what a cryptocurrency is in terms of its utility and its decentralization and bans whatever falls out of that definition, you should keep in mind these are not stock companies that authorities can defunct in one day.
As we discussed, cryptocurrencies are more like "digital commodities", digital assets that reside on the web, just like the physical commodities of the earth.
The software code of most digital currencies are open to the public, so even if a founding developer team has to abandon a cryptocurrency project some day, it would still remain on the web for another team to take over and develop the project one day. They don't have fixed costs like companies, so they don't need cash flow to survive like the companies in the dot-com bubble.
The only plausible solution for now seems like restricting access for unfit cryptocurrencies from cryptocurrency exchanges, which for example the Securities and Commissions Exchange (SEC) in the US already enforces.
Due to that, global cryptocurrency exchanges have had to set up new exchanges for US investors, which lists only the currencies approved by the SEC. Other major governments may join that trend, which could bar access from a large number of cryptos worldwide causing their prices to eventually plummet to zero.
In addition, a major country like China, where roughly 50% of all Bitcoin mining takes place, just banned all cryptocurrency transactions. It's unclear yet if more countries will follow suit, but concerns like these are always valid.
The Bottom Line
Everyone has something to say about cryptocurrency nowadays. When you hear other people talking about cryptocurrency, you should pay attention to how experienced they are in this field.
Judging cryptocurrency as a scam just because it is not issued by any government or that it is not backed with any physical asset may suggest a lack of knowledge about the history of money and the technology and utility behind cryptocurrency.
Such cryptocurrency antagonists are proven wrong so far, as long term investors have been able to get unprecedented returns in history from quality cryptocurrency projects that could solve real-world problems and attract a large population of participants.
On the contrary, the existence of too many "pump-and-dump" cryptocurrencies without real-world purposes and the opportunity for everyone to invest in them at the foundation stage remain as significant drawbacks in the crypto space.
These drawbacks create unbearable price volatility, which easily gets inexperienced investors emotional and causes them to sell their cryptocurrency, while deterring new investors from ever investing.
So if you want to invest in cryptocurrency, it is critical to tune out shorter-termer price volatility, developments, and news so that you can invest based on only facts, not emotions.