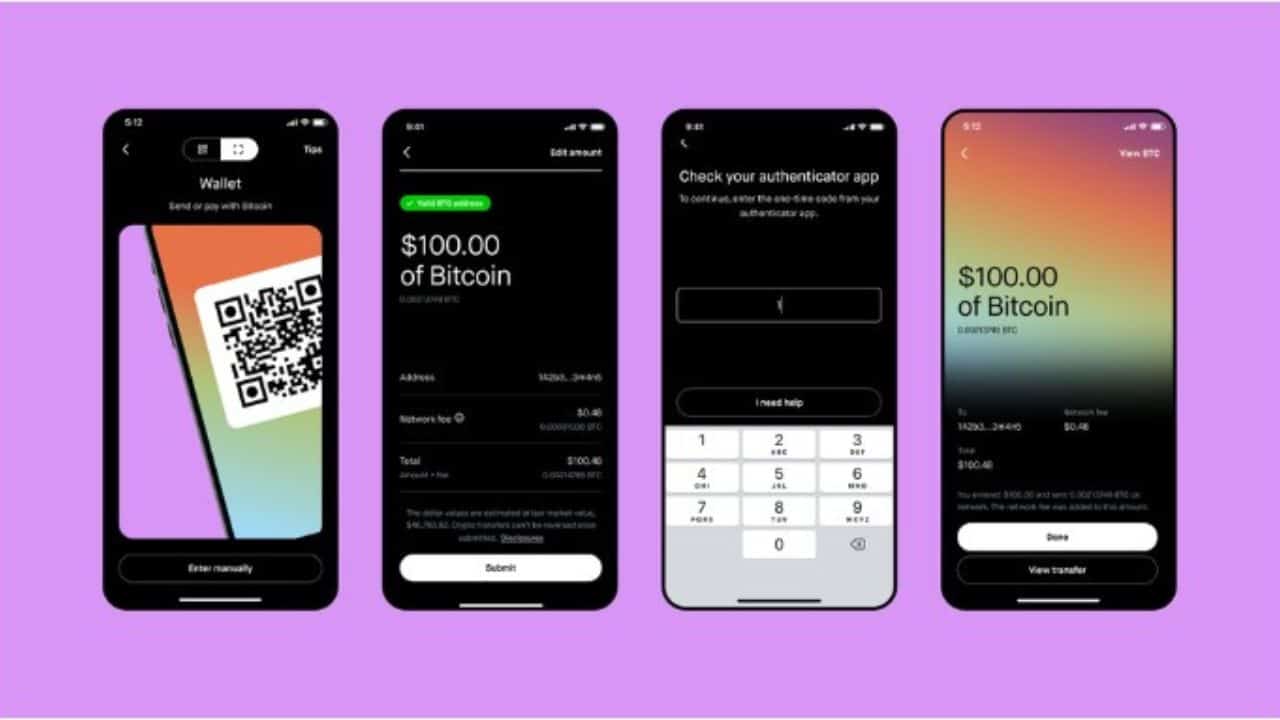 Disclaimer
We only endorse products that we truly believe in. Some of the links below may earn us some extra guac at no additional cost to you. Please pass the chips & thank you for feeding our habit.
Since its' launch in 2015, the popular trading platform Robinhood has been known for many great qualities such as commission-free trades and no-account minimums. They later expanded their services to the world of cryptocurrency, but there was no way to actually move your digital assets like Bitcoin and Ethereum off of Robinhood without selling them first.
Robinhood fixed this by launching a brand new product: the digital wallet. 
The Robinhood crypto wallet is a custodial-style wallet that allows users the ability to transfer Bitcoin, Ethereum, and other coins to and from their accounts. This wallet is free to use, and the majority of coins are held in cold storage with theft insurance in case of a cybersecurity attack.
Even before the release of this new wallet, Robinhood had 2 million users waitlisted to try it out. However, when compared to other crypto trading platforms with digital wallets like Coinbase or BlockFi, does the Robinhood crypto wallet live up to the hype? 
In this post, we'll explore its features and see whether it's worth using.
Is The Robinhood Crypto Wallet Good?
Crypto wallets have long been used by cryptocurrency investors as a way to conveniently track all of their digital assets. In fact, the first crypto wallet (referred to as the Bitcoin-Qt) was made by the elusive Bitcoin creator Satoshi Nakamoto. 
Today, of course, there are hundreds of different brands of crypto wallets to choose from.
Similar to a physical wallet, the purpose of a crypto wallet is to keep track of your digital assets. Cryptocurrencies are essentially data that exist on the blockchain. Your wallet is a sort of an intermediary that lets you interact with the blockchain by letting it know what you'd like to do with your assets.
The Robinhood crypto wallet will be a mixture of hot and cold assets. For security reasons, the company will hold the majority of its users' assets offline in cold storage making them inaccessible to thieves. A few coins will be held in hot wallets to support the day-to-day operations.
Here's how Robinhood stacks up against its major competition:
Features Of The Robinhood Wallet
If you're already a Robinhood trader and just starting to add cryptocurrencies to your portfolio, then there's a few things that you should know before getting one.
Trades Are Commission-free
Just like with stocks, Robinhood doesn't charge commissions with any trade. At a time when most stock brokerages were billing customers $10 or so per trade, Robinhood disrupted the industry by making them free.
In the world of cryptocurrency, there are similar charges called "maker" and "taker" fees. 
Maker fees – Cost of selling or "making" crypto available to the market

Taker fees – Cost of buying or "taking" crypto off the market 
For instance, traders who use the popular cryptocurrency exchange Coinbase Pro will pay a maker and taker fee of 0.40% and 0.60% respectively for transactions under $10,000. 
That means buying $10,000 would cost $60 upfront and another $40 when you sell it (assuming no change in asset value). That's $100 lost in just fees alone.
Robinhood, on the other hand, does not charge this. The only fees users will incur are the general costs of all crypto trades:
Gas or mining fees

– Charges by the blockchain network to conduct a transaction. Gas fees are specific to each blockchain and used to pay validators.

The spread

– This is the difference in cost between the bid and ask price of a cryptocurrency and is common across all crypto exchanges (as well as the stock market). Note that the market spread is different (and much less) than a spread markup used by some crypto exchanges in place of standard fees (such as BlockFi). 
Overall, this means that people who have Bitcoin or other coins on alternate crypto exchanges could send them to their Robinhood wallet and then trade them for much less. That could be a smart move for avoiding fees that will eat into your profits.
Note: If you're wondering about regulatory fees such as FINRA and ADR, they won't apply here. Remember that cryptocurrency is not regulated by the U.S. Securities and Exchange Commission (SEC).
It's A Custodial Wallet 
In its current state, the Robinhood crypto wallet is a custodial style wallet. This means that although the wallet owners have the ability to send and receive crypto to other wallets, they don't have their private keys. 
The wallet service (in this case, Robinhood) holds those private keys on behalf of its users (which is typical of most exchange-based wallets). 
This is different from a non-custodial crypto wallet where you have sole access to your private keys. Although it's possible to move your digital assets to a non-custodial wallet, users who choose to leave their crypto with Robinhood risk potential cybersecurity attacks. 
However, since Robinhood holds the majority of its assets in cold storage, they're well insulated.
Advanced cryptocurrency enthusiasts also prefer non-custodial crypto wallets because it gives them the ability to interact with smart contracts, access decentralized finance (DeFi) products, and potentially earn passive income. 
Knowing that this is the next logical progression into the world of crypto investing, Robinhood CEO Vlad Tenev announced at the Permissionless conference in Palm Beach, Florida, that the platform would release a non-custodial "Web 3 crypto wallet" coming at the end of 2022.