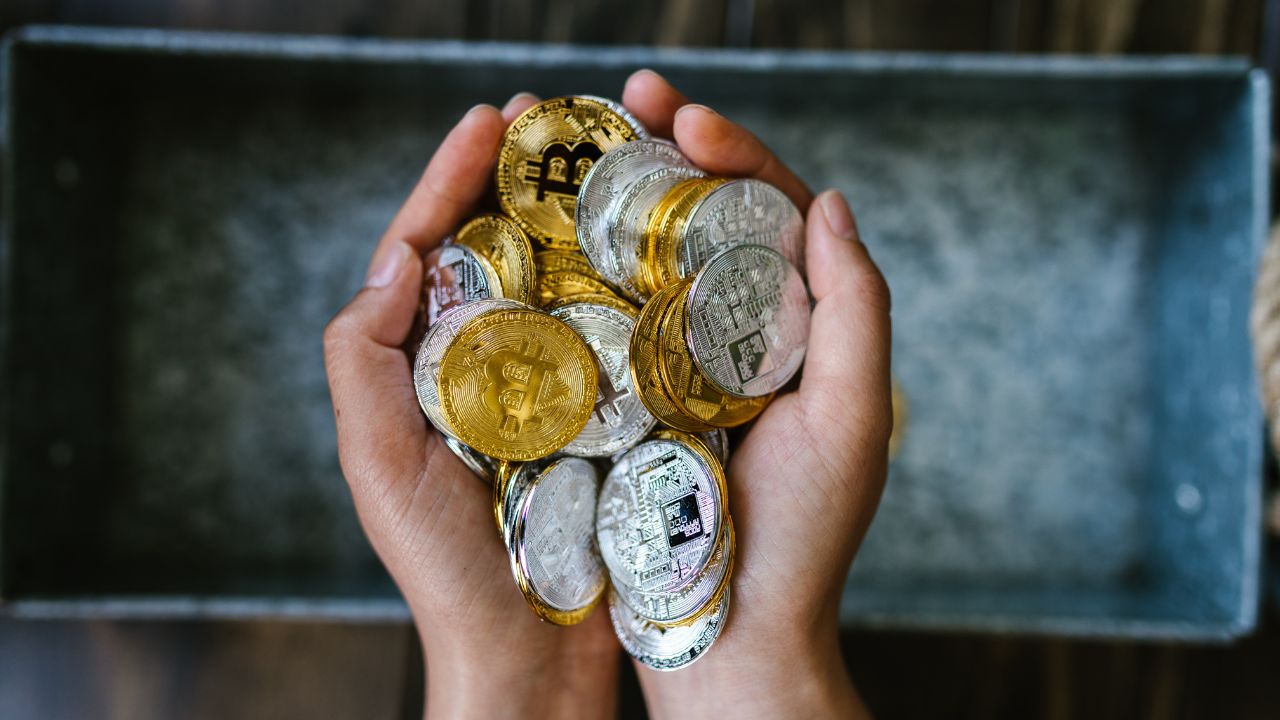 Disclaimer
We only endorse products that we truly believe in. Some of the links below may earn us some extra guac at no additional cost to you. Please pass the chips & thank you for feeding our habit.
No one likes to think about their own mortality. But as adults with families to take care of, it's our responsibility to make sure that they're financially secure … even if we're not around to provide for them.
Unfortunately, leaving behind assets to your loved ones used to be as simple as writing down your last wishes on a piece of paper. However, in our crazy litigation-based world, estate planning has become increasingly more complex.
And now, given the introduction of cryptocurrency assets, this only adds another layer of complication to the issue.
The process of how to leave crypto to a loved one starts with creating the proper estate planning documents and naming beneficiaries (if the exchange allows it). Additionally, account owners should provide additional detail and instructions that will help ensure a smooth transfer.
Fortunately, for those people who already have some experience with estate planning, the process won't be too much beyond these extra steps.
Even if you're new to this topic, we'll go through how to leave crypto assets to your beneficiaries and what you need to know to make sure they get into the right hands.
How To Leave Crypto To A Loved One
One of the biggest "insults to injury" that occurs after a person passes away is the potential financial distress that their families may endure afterward. 
I can't tell you how many stories I've read of a husband who dies unexpectedly and then his 401k retirement account goes to his ex-wife instead of his current wife. Why? Because he never took the time to change the name listed as the beneficiary on the account. 
Sometimes activities like dictating who we'd like to leave our assets to can seem trivial while we're alive and well. But they can have monumental importance once tragedy occurs and they become legally enforceable.
Cryptocurrency makes this situation all the more challenging. Even though we tend to think of it as an asset, it won't be in the traditional sense of money being held in a bank account vault somewhere. Plus, given that it's still so new, many people (including the crypto exchanges themselves) may not be familiar with how the transfer will work.
To explore these issues a little further, let's first look at how assets are usually passed on in the first place.
Traditional Methods Of Leaving Behind Assets
There are three main ways that a person can leave their money and belongings to loved ones.
Naming a beneficiary – This is when you go into your bank or investment account and list the people (or persons) that you'd like them to be left to.

Naming beneficiaries is generally an activity that can be done online, takes less than a minute to complete, and you can even dictate a priority order if you wish (i.e., primary vs secondary beneficiaries).

Wills – A will captures your last wishes and dictates who you would like to receive your assets.

It's a legally binding document that's used in the court process following your death (called probate) and becomes a public record afterward (meaning it's not a good idea to reveal personal information like account numbers, passwords, the value of what's being left, etc.). Wills are important, but can also be challenged during probate by other family members and creditors which may disrupt or even delay the transfer of assets. 

Revocable living trust – A revocable living trust is a legal entity that's created for the private transfer of your assets after you pass away.

During your lifetime, you have complete control over your property. However, upon death, the trust goes into effect and bypasses probate so that your beneficiaries can silently receive everything you wish them to have.
While each of these methods of transfer will be viable for crypto-based assets too, it's important to note that there will be some additional challenges.
How Leaving Cryptocurrency To A Loved One Is Different
There are three major hurdles that crypto investors need to overcome in estate planning.
May not be able to name a beneficiary. 
Given how relatively new most cryptocurrency trading platforms are, not all of them will allow users to name beneficiaries to their accounts. 
For instance, Coinbase chooses not to allow this and rather has a procedure for transferring account ownership after verifying the proper estate documents. BlockFi, on the other hand, does allow beneficiaries to be named after manually filling out, signing, and notarizing a form. So it will just depend on the exchange.
If naming a beneficiary is not permitted, then it will be absolutely imperative that you take the time to create a will and potentially also a trust.
Assets may not be on the exchange.
Unlike traditional banks and investment accounts where the money is held by the financial institution, crypto investors have the ability to (and often will) move their digital assets to a storage location of their choice. This is because crypto exchanges are vulnerable to hacks and other security issues, and so some experts advise that keeping your assets offline is the only true way for them to be safe.
This is the difference between a hot and cold wallet.
Hot wallets are when assets are left on the exchange.

Many of these platforms will advertise that they have security protocols in place to safeguard against hacks. However, one never knows until it actually occurs.

Cold wallets are when assets are moved to an offline device such as a thumb drive.

Without the device being plugged into a computer, it's impossible for anyone to ever reach it. However, by that same logic, if the device is ever lost, it's impossible to ever recover them.
From an estate planning perspective, it will be important for your heirs to find these assets. Especially in the case of a cold wallet, they'll need to know where to look so that they can be transferred.
Passcodes will be needed.
In the event that the assets are in cold storage, your heirs will need the passcodes to complete the transfer. These are called public and private keys and can be thought of as similar to an email address and password. 
There's a good chance that many of your heirs will not have experience with this process. Therefore, it will be helpful to try leaving detailed instructions or setting up a fiduciary in advance who can help facilitate this process and help them securely make the transfer.
Steps To Leave Crypto To A Loved One
Now that you know how leaving cryptocurrency to your beneficiaries will be different from other financial assets and property you might have, let's organize a step-by-step process for making sure it's done securely. Here's what to do.
1. Create Legal Documents
The first step in any estate planning process is to make sure that the proper documentation is in place. To do this, take the time to create a will and potentially also a revocable living trust.
A will is relatively simple to make. You can:
Make it yourself, although each state has different requirements for making it official such as having notarized

Go to an online legal service such as Legal Zoom

Have a lawyer prepare one
Remember that although a will is the cornerstone of the probate process, it's not bulletproof. Wills can be challenged and even overruled by a judge. Plus, it becomes a public record so you don't want to reveal anything confidential within it.
For those reasons, I'd also recommend considering setting up a revocable living trust. Trusts are private and allow assets to safely flow to loved ones without issue from the courts. 
A revocable living trust is easy to make and can be done by visiting a reputable estate planning lawyer. In fact, most will have a package where they'll create both a will and trust for you. Trusts do cost more to create than wills, but they're money well spent considering the peace of mind it will give to you and your loved ones.
2. Name Your Beneficiaries
After the creation of your legal estate documents, the next thing to do is to ensure that every account has beneficiaries named. Where applicable, this also includes cryptocurrency exchanges.
While you can name individuals as beneficiaries, keep in mind that if you've created a revocable living trust, you'll want to name it as the beneficiary. This will ensure the following flow:
Crypto accounts and other financial assets -> Revocable living trust -> Your heirs
3. List Your Assets And Digital Wallets
In addition to naming beneficiaries, this will also be the time to get even more detailed and let your heirs know where to find your crypto and how to access it.
Start by making a list of all the accounts you have. Include a list of links to the exchanges, usernames, passwords, account numbers, etc. Don't keep this list on a computer that can be accessed over the Internet. Move it to a secure thumb drive and/or print a copy, and then keep it in a secure location (such as a fireproof safe or safety deposit box).
4. Provide The Passcodes and Keys
If you do have your crypto in cold storage, be sure to also have the device and documentation for it in a safe place. Again, a safe or safety deposit box is a good starting point.
Make sure your heirs know where they can find these items. If you do create a trust, leaving directions on where to find it can also be a good way to communicate this information.
5. Ensure Your Heirs Know How To Access Your Crypto
Since so many people are unfamiliar with crypto and how it works, it will be a good idea to make accessing it as easy as possible for your beneficiaries. To do this, you might:
Go through it with them while you're still alive. Sit down with them, show them the steps, and let them practice by facilizing themselves with the steps.

Make a short video walking through step by step the exact procedure of what to do

Hire a fiduciary on your behalf and help your heirs with the transfer. Name this person in the trust so that it's officially known to the trustees and acknowledged that you legitimately contracted their services.
Whatever you do, don't leave things to chance. Your loved ones will already have a lot on their plates with your loss, so you'll want to make the transfer as easy for them as possible.
Consult A Knowledgeable Legal Professional To Leave Crypto
Understandably, estate planning can get complicated. And the nuances of assets made up of cryptocurrency don't make it any easier. That's why trying to set something up yourself is not the smartest play.
Although it will cost some money, it's highly advised that you consult with a good estate planning lawyer. These are professionals who are trained and deal in these kinds of matters on a regular basis. They'll know what works and what doesn't. 
A good estate planning lawyer will walk you through your options and help you navigate the ins and outs of how to best transfer your assets. It may take some extra effort on your part, but it will relieve your heirs of months or even years of waiting to receive the gifts you want them to have.
You Can Leave Crypto To Your Loved Ones
Estate planning can already be complicated enough with traditional assets. However, if you've got cryptocurrency that you'd like to leave behind to your beneficiaries, then there are some extra steps that you'll want to take.
The main differences between crypto and traditional financial accounts are that they may be held in cold storage and require specific passcodes to access them. Additionally, some crypto exchanges don't allow account owners to name beneficiaries, so it's absolutely critical that your heirs are identified through a legal estate document.
That's why in all situations, the best place to start is to create a will and potentially even a revocable living trust. Both documents will help ensure that your beneficiaries get the property you want them to receive (with the trust providing even greater assurances).
Your heirs will also need a list of your accounts, where they can find your digital wallets (hot or cold), and the passcodes that are needed. Since crypto is so new to so many people, it may be a good idea to practice showing them how to access the accounts or to hire a fiduciary who can help facilitate the process.
Rather than assume your crypto or other assets will naturally flow to your loved ones, take the time to speak to a reputable estate planning lawyer. It can cost a little bit of money, but it will be far less than the time and cost your beneficiaries will have to endure fighting against creditors and other claims that could arise after your death during the probate process. Don't leave anything to chance and take the steps now to ensure that your estate plan is airtight.