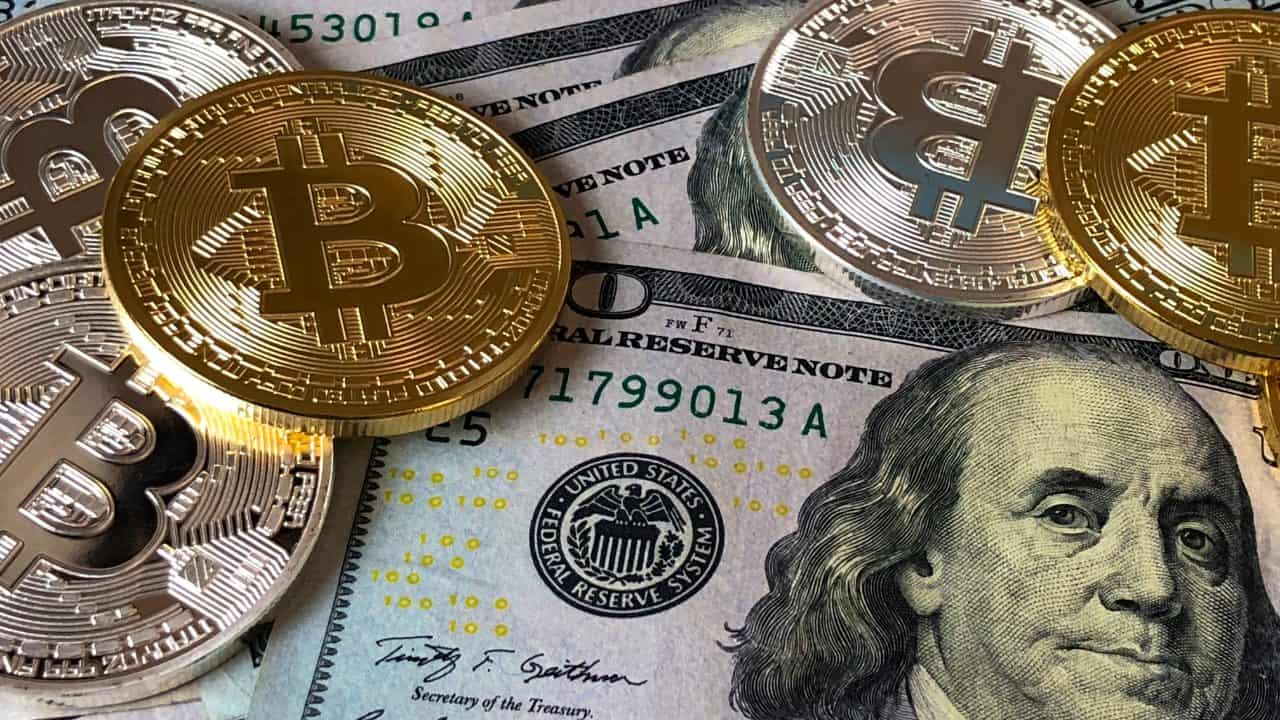 Disclaimer
We only endorse products that we truly believe in. Some of the links below may earn us some extra guac at no additional cost to you. Please pass the chips & thank you for feeding our habit.
The things you can do with cryptocurrency have developed dramatically in the last couple of years. Gone are the days that people only buy cryptocurrency in the hopes that its price will skyrocket someday.
Today, cryptocurrency can give you a real, continuous stream of guaranteed income. And the best part is, you often need to do very little work to gain this income.
Passive income refers to any money that you earn without doing any work. It does require some work up front, but after you've put in the initial effort, all the money you gain from that point on is completely passive.
It is a very popular topic nowadays because nearly everyone is trying to make passive income due to the impact of the pandemic and ongoing recession.
With certain stocks, you are able to earn monthly dividend payments as passive income. With real estate investing, you can generate rent income from tenants. So can you also make passive income by investing in cryptocurrency?
In this article, we will explore how you can earn passive income from cryptocurrency, including
The steps you need to take to start earning cryptocurrency income can be a bit complicated, compared to buying stocks or real estate. So let's briefly discuss how the technology behind cryptocurrency works, that way you can learn everything there is to know about passive income in crypto without the hassle.
Platform
Fees
Promotions
Link
$0 Fees

Earn up to $250 in BTC bonus when you sign up and fund your new account.

Learn More
0.5% - 4.5% Other fees may apply.
Get $5 in Bitcoin when you complete your first trade.

Learn More
0.9% - 2% Other fees may apply.

No promotions at this time.
Learn More

0.5% - 3.99% 

$20 of BTC 

for new users after trading $100 or more within 30 days.

Learn More
How Cryptocurrency Works
Cryptocurrency is a new online payment and exchange system that you can take advantage of without using a bank or an intermediary. It works globally without any borders, wherever there is internet access.
Cryptocurrency constitutes a decentralized network of computers around the globe without any center or server. Instead of using a server, cryptocurrency transactions are recorded in every individual computer on the network, known as a "blockchain".
Blockchains are basically databases of transactions with no central authority to maintain and validate them.
The unit of cryptocurrency is a digital coin. Cryptocurrency coins exist solely in the virtual world. As there are no intermediaries, you can keep your coins in a software wallet located in your computer, browser, or smartphone, or in an offline, hardware wallet like a USB drive.
There are two available digital processes to create a coin:
"mining", which creates a new coin by continuously running a special software on your computer,
"staking", which gives you the right to instantaneously create new coins, based on how many coins of that cryptocurrency you already hold. It is akin to voting rights in a company by the ratio of shares you own.
Everybody can mine or stake a coin, it is not in the monopoly of any entity. Each newly created coin is added to the blockchain.
Bitcoin, born in 2009, is the original cryptocurrency as well as the most valuable and popular. Ethereum, which debuted in late 2015, is the second-largest cryptocurrency after Bitcoin.
Bitcoin is a mineable currency. The more computing energy you run, the more coins you mine and the more transactions you validate in the Bitcoin network.
Mining earns you coins and validating transactions earns you transaction fees in return for the energy you consume. Some other prominent mining cryptocurrencies are Litecoin, Dogecoin, Bitcoin Cash, and Monero.
Ethereum also used to be a mineable currency but its blockchain has recently switched to the "staking" mechanism. With staking cryptocurrencies, you can instantly create coins or validate transactions in that blockchain, based on how much cryptocurrency you hold.
You earn new minted coins and transaction fees as a return for your staking. Some other popular staking cryptocurrencies are Cardano, Solana, Binance Coin, and Polkadot.
Earning Passive Income with Cryptocurrency
Investing in cryptocurrency and waiting for the price to go skywards is one way to make money. However, that requires detailed research and a substantial investment of time, which would still not guarantee a reliable source of income.
Even the best crypto investors can experience prolonged periods of losses so you need to have alternative sources of income with cryptocurrency in order to survive them.
In the following sections, we will discuss in detail the instruments that you can make passive income with cryptocurrency and the steps you need to follow to activate each investment tool.
1. Mining
Mining is an interesting way of making passive income because you do not need to invest in cryptocurrency to benefit from this instrument. Instead, you need to invest in the electronic equipment to create coins and the associated electricity costs of mining.
Once you install the necessary hardware and software, you just need to connect your device to the blockchain and leave it running on electricity. You can then watch your cryptocurrency wallet balance grow with newly mined coins as the mining device keeps computing.
For the hardware, you need to buy either a graphics processing unit (GPU) or an application-specific integrated circuit (ASIC). You need to search on the internet to find the equipment required to mine the cryptocurrency you want.
Once you have the hardware, you connect it to the blockchain of that cryptocurrency using its free mining software. Kryptex and BeMine are the two most popular mining software for Bitcoin. For other mineable cryptocurrencies, you need to visit their official website and follow the instructions on how to set up its mining software.
Before 2016, an average desktop computer was enough to mine Bitcoin. However, since then, the number of Bitcoin miners just exploded.
With more miners to mine the same coin and validate the same transaction, exponentially higher computing power and thus electricity were required, which severely dropped profitability.
There are smaller cryptocurrencies that are much cheaper to mine though. As of now, it is possible to mine cryptocurrencies like Monero, Dash, or Dogecoin with a capable, above-average desktop computer.
But you need to do your own feasibility analysis before you decide to mine a cryptocurrency. Cryptocurrency prices are very volatile, which makes it difficult to estimate an earnings figure for your mined coins. Plus, household electricity prices change drastically in different regions of the world.
For a detailed breakdown on how to calculate mining profitability, you can consult this website: https://www.cryptocompare.com/mining/calculator/
For example, if cryptocurrency prices stayed at current levels, considering the average electricity rate of 10.42 cents per kilowatt-hour in the US, mining new Monero coins, for example, would have a profitability rate of about 35% with a decent desktop computer.
But profitability would drop drastically if the coin price crashes. So you have to have faith that cryptocurrency prices will not crash in the long run if you want to make passive income from mining.
Keep in mind though, that mining crypto comes at a cost. At the moment, most cryptocurrencies require a large amount of energy in order to produce one coin. While this has made millions wealthy around the world, it has also led to some negative environmental effects as well.
The market in general has recently made some great improvements when it comes to "going "green" but crypto is still a long way from being environment friendly. So, make sure to do your due diligence and weigh the pros and cons before you start mining any cryptocurrency.
2. Staking
Staking is lending your coins to the cryptocurrency network, which validates transactions in the network on your behalf. The network in return rewards you with additional coins as an interest. So you need to invest in a staking, not mineable, cryptocurrency to benefit from this instrument.
The more coins you invest and stake, the more transactions those coins will validate and the more new coins you will earn as interest, again without doing any work.
Once you purchase the cryptocurrency of your interest, you need to stake it by either depositing your coins to a staking pool or in a cryptocurrency exchange.
You can stake most cryptocurrencies directly in their official website, excluding for the largest ones like Ethereum, Cardano, or Solana. For those ones, there are a variety of decentralized pools and cryptocurrency exchanges to which you can deposit and stake.
Cryptocurrency exchanges also have their own staking pools. Once you deposit your coins to an exchange, you will probably find the link on its homepage for staking. All major exchanges offer staking services. Binance, being the largest cryptocurrency exchange in the world, possesses the largest staking pools in the world.
Once you connect your wallet to a staking pool or once you open the staking page in a cryptocurrency exchange, you decide the lockup period for your coins, if you prefer any. Locking up your coins provides much better interest rates compared to keeping them flexible.
But if you choose to lock them up, you will be unable to access your coins, even your interest income, during that period. The minimum lockup period is usually 30 days.
You are all set then. You can watch the coin balance grow in your software wallet once you start staking.
The market average for Ethereum's staking returns is currently at 6% per annum with lock ups. Other major staking cryptocurrencies like Cardano, Solana, and Polkadot also have similar average interest rates. Still, rates may vary greatly among different pools and exchanges.
Larger pools, which are typically those in major cryptocurrency exchanges and the official websites of cryptocurrencies, are more reliable against bugs and hacks.
Depositing your money to some random pool with the highest return figures in Google search may not be your best option. Your funds may disappear forever with those less known, unproven staking pools.
In fact, any cryptocurrency investment is quite risky, including buying Bitcoin and Ethereum, because cryptocurrencies are still in their infant, speculative stages and none of them is adopted globally as a legitimate currency. So we don't know if and which will survive in the future.
You should allocate your total savings accordingly and refrain from investing with amounts that you cannot afford to lose, just because you want to make a lot of money without working!
3. Lending
There are peer-to-peer lending pools, in which people can directly borrow from each other without using a bank or an exchange. You can lend your cryptocurrency to these pools and start earning interest immediately.
You lock your coins into a pool and once a borrower draws from your funds, you start earning interest. Borrowers need to deposit a cryptocurrency collateral that is higher than the amount they want to borrow, which perfectly covers you as the lender.
Interest rates are dynamic in these lending platforms. When the risk perception is high in the cryptocurrency market, you will likely earn much higher interest for your investment and when prices surge upwards, your interest income could likewise drop.
But on the other hand, when risk perception increases, there will likely be significant sell-offs in the market, which would crash the value of your cryptocurrency investment as a whole.
Or when prices spike, the growth in your total capital would more than compensate the drop in your passive interest income. So there will always be a trade-off in the passive income you earn from lending.
Aave is the original and largest decentralized, peer-to-peer lending platform. There is more than $20 billion of funds locked in its lending pools today. Compound and Maker are some of the other prominent ones.
Cryptocurrency exchanges also provide lending & borrowing services. The largest ones to note are BlockFi, Gemini, and Binance.
One thing to note is although you are unlikely to make mining income from Bitcoin today, you can at least earn interest from it by lending your Bitcoin to these platforms.
Another critical benefit of lending platforms is that you can earn better interest rates for US Dollars or your other national (fiat) currency, compared to savings accounts in traditional banks.
You do that with stablecoins. A stablecoin is a form of cryptocurrency, whose value is pegged to a national currency. For example, 1 USD stablecoin is equal to 1 US Dollar.
Lending rates for USD-based stablecoins change drastically though. It is currently around 3% with some USD stablecoin products, while it is more than 7% with some other USD stablecoins. Still, these are pretty good rates considering most US banks offer a less than 1% interest rate on your real US Dollar savings.
I occasionally lend my cryptocurrency and in return borrow fiat-currency stablecoins. This way, I raise the resources for my fiat currency needs in the physical world without having to sell any of my crypto investments.
But you should note that lending stablecoins is not as safe as depositing dollars into banks. There is technology risk, such as bugs, and there are legal risks, such as getting banned.
4. Liquidity Providing
You can deposit your cryptocurrency in the trading pools of various cryptocurrency exchanges to earn passive income.
These are decentralized exchanges not owned and operated by any company, but it operates autonomously, which allows for direct, peer-to-peer cryptocurrency trading with another person on the web.
You can lend your cryptocurrency to a trading pool in a decentralized exchange, which contains a specific pair of cryptocurrencies that users trade with each other. In return for your investment, you earn from trading fees generated in the pool.
To make passive income from fees in a trading pool, you need to buy the cryptocurrency pair traded in a pool at exactly equal amounts.
For example, you would have to invest 1 Ethereum plus 3,000 USD stablecoins into an Ethereum/USD trading pool, assuming the price of Ethereum is at $3,000. So you would need an investment of $6,000.
In order for a decentralized pool to stay liquid, the total USD value of funds in the pool must always be constant. When the price of one cryptocurrency rises, the equivalent supply of coins is automatically removed from the pool.
So, for example, if the price of Ethereum doubles to $6,000, the ratio of Ethereum to USD stablecoin in the pool would drop to 1:2 from 1:1.
The ratio between your dual-currency deposit also changes simultaneously with that of the pool. You would have ⅓ less Ethereum and ⅓ more USD in terms of your coin count when Ethereum surges to $6,000. This would make the value of your investment worth $8,000.
However, if you never deposited money into an Ethereum/USD pool and just held on to your one Ethereum, your investment would have been worth $9,000 when Ethereum pumped to $6,000 (1 Ethereum = $6,000 + $3,000 stablecoins = $9,000). This is called "impermanent loss".
In my experience, the best time to invest in exchange liquidity pools is when cryptocurrency prices crawl up slowly and steadily, but not explosively.
Because when prices climb in a slower fashion, impermanent losses do not explode skywards and they are more than compensated with steadily increasing trading fees as the trading volume builds up.
Uniswap is the largest and most popular of crypto exchanges with decentralized liquidity pools. Uniswap has a daily trading volume of over $1 billion. The total value of funds locked in its pools is currently at $6.4 billion. PancakeSwap and SushiSwap follow Uniswap in terms of trading volume and the total value locked.
A Critical Word of Caution
Passive income in cryptocurrency does not mean a fixed income like in traditional asset classes.
Although the number of new coins you earn per month may be fixed with activities like mining, staking, or lending, the money you make in absolute US Dollar or your local fiat currency terms will change drastically due to the current volatility of cryptocurrency prices.
So if you want to quit your day job and live solely on passive cryptocurrency income, that may not be the best idea because your living standards will swing drastically from month to month. One month you could live like a king, when coin prices pump, and another month you might have to live broke when prices crash.
With that being said, making passive income out of cryptocurrency currently seems more suitable for increasing your holdings in cryptocurrencies rather than using the earnings on expenses in your day-to-day life.
At the moment, you can increase your coin count for cryptocurrencies that you would like to invest for the long term without doing any extra work.
And you still have the option to cash out any earnings you make (as soon as lock up periods, if any, expire) to purchase stuff or make other payments.
Other Risks of Earning Passive Income With Crypto
User error: As the cryptocurrency industry is still in its infancy, setting up and maintaining these income tools may require technical expertise and a lot of investigation and caution. So for some people, it might be best to wait until these services become more user-friendly, or use only ones that require minimal technical competence.
Risk of bugs: Locking up your tokens in a pool or an exchange always carries the risk of bugs. Better established and widely used alternatives that have stood the test time could be safer to go with instead of those that promise more lucrative results.
Lockup periods: Many staking and lending platforms require you to lock up your funds for a period of time. This makes you vulnerable if a significant market crash starts during the lockup period and by the time you will be able to redeem your funds, a large portion of your capital will likely have evaporated against the US Dollar.
Staking risks with smaller cryptocurrencies: Smaller cryptocurrencies may have misleading claims in terms of their staking returns. Many small cap cryptocurrencies I have staked in their website ended up paying me much less than the rates they were marketing. You should keep in mind that most of these projects are just startup companies so depositing your assets with them is inherently risky.
Cryptocurrencies with multi-coin model: Some staking cryptocurrencies adopt a multiple coin system where the interest rewards are paid in the form of a secondary coin. Secondary coins usually do not have any real value, which creates constant selling pressure on this reward coin so you may end up not earning anything. More importantly, such a coin model would not allow you to increase your holdings in that cryptocurrency you would like to invest for the long term, unless you buy more.
The Bottom Line
Today there are a number of methods that you can use to earn passive income from cryptocurrency. But as with anything in cryptocurrency, this field is very new. You may lose your funds in the process, you may not get the returns that you wish, and while you may be up in coins, you may be down in US Dollars.
And considering the astounding volatility in cryptocurrency prices, you may be better off by approaching passive income in cryptocurrency as a means to increase your holdings in cryptocurrencies that you believe for the long term, until the mass adoption stage globally takes place.
Which passive income instrument you will choose is up to you:
If you want to make income without holding any cryptocurrency, you can try mining by investing in the necessary mining equipment.
If you believe in a future with Ethereum and its related currencies, you can invest in and stake these cryptocurrencies for passive income.
As interest rates vary a lot in different lending platforms for different cryptocurrencies, you can benefit from those occasions that offer extraordinarily high interest rates.
If you are willing to take the risk of "impermanent loss", you can earn from the trading fees in decentralized cryptocurrency exchanges.
Any type of cryptocurrency investment is highly risky, even buying the most established coins like Bitcoin and Ethereum, because cryptocurrencies are still in their infancy, speculative stages and none of them is adopted globally as a legitimate currency.
You should allocate your savings accordingly and refrain from investing with amounts that you cannot afford to lose, just because you want to generate as much passive income as you can.