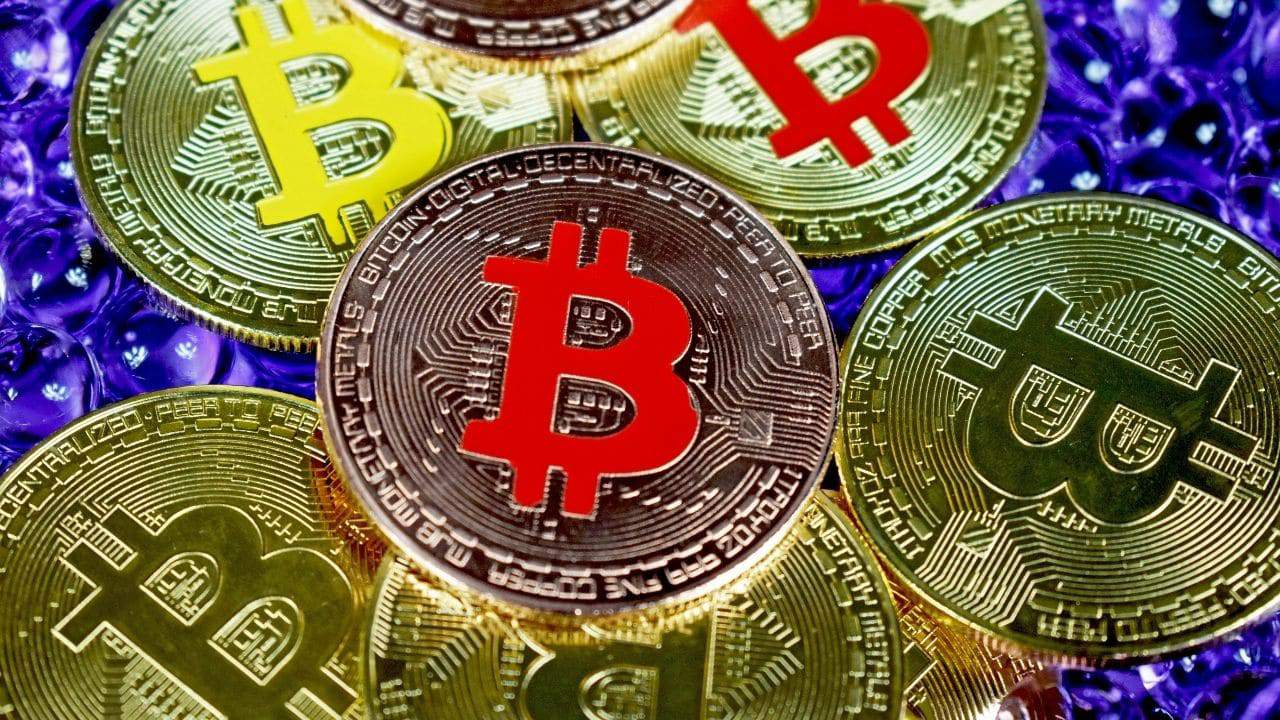 Disclaimer
We only endorse products that we truly believe in. Some of the links below may earn us some extra guac at no additional cost to you. Please pass the chips & thank you for feeding our habit.
Security
Bitcoin utilizes SHA-256 encryption to verify transactions and its Proof-of-Work system. Its main security system is called the blockchain – which is a chain of blocks that contain transaction history.
Bitcoin's blockchain starts with a single block known as the genesis block, and new blocks are added to the blockchain as solved hashes and transactions are added.
The link of blocks creates the blockchain.
The blockchain that contains the most work in it is classified as the best blockchain, and the protocol goes back to it when verifying transactions. A Bitcoin is considered spent once confirmed.
Bitcoin's blockchain provides a powerful security protocol that is virtually impossible to manipulate.
One of the biggest risks with the blockchain is the case of double-spending, meaning the blockchain has been fooled to spend the same bitcoin twice.
Merchants can simply counter this by waiting for transactions to be confirmed before counting incoming transactions as paid. There's no way to reverse or double-spend a bitcoin transaction once confirmed.
That's important since double-spending would allow people to reuse Bitcoin they have already spent.
Bitcoin is stored in wallets that provide varying levels of security. These include online wallets, hardware wallets, and paper wallets, with paper wallets providing the highest level of security.
A Bitcoin wallet doesn't hold bitcoin.
It just stores the location of your funds so you can retrieve them the same way an account number pulls up your bank account. A private key is used to verify ownership of the wallet.
The Cons Of Investing Bitcoin
While Bitcoin's blockchain has proven to be extremely secure, exchanges and sites that deal with Bitcoin often have loopholes unsavory characters can exploit.
Exchanges like Mt. Gox and Crytopia have been hacked, costing users all of their cryptocurrencies. Other exchanges like COSS have been involved in exit scams, stealing all of the cryptocurrencies stored on their exchange.
The companies that deal with Bitcoin have proven to be the weakest link when it comes to security. This is why I strongly recommend storing most of your cryptocurrencies in personal wallets and not exchanges or third-party sites.
I lost quite a bit of cryptocurrency when Crytopia got hacked, but I failed to learn the lesson that storing cryptocurrencies on third-party sites wasn't a great idea.
It took losing more cryptos during the COSS exit scam for me to finally commit to never storing significant amounts of cryptocurrencies on sites I do not control.
Other things you should be wary of if you decide to invest, trade, or use cryptocurrencies include:
Chargebacks
These are one of the biggest issues peer-to-peer traders deal with.
Volatile
Bitcoin's volatility makes it a riskier investment than traditional stocks. The currency can sometimes drop $1,000 in value overnight, then gain $5,000 the next day.
Because of this, it may not be the best investment for those who are looking for something with a little less daily movement.
No Regulation
Bitcoin and other cryptocurrencies do not have governing bodies like the SEC creating regulations and standards.
This leaves cryptocurrency markets more vulnerable to manipulation like pump and dumps.
In addition, without a governing body, beginners could get scammed by investing in a new coin that is not legitimate, so make sure to always do your research in-full before investing in any coins you've never heard of before.
Value
Bitcoin's value is based solely on speculation.
It not tied to any real-world assets so there is always a risk the cryptocurrency loses all of its value at some point.
Government Interference
Some governments might attempt to shut down cryptocurrencies like Bitcoin in the future since people who engage in illegal activities can also use it to transfer assets.
No Recovery
There is no way to recover your wallet if you lose your private key/password.
There's some poor guy in San Francisco with over $100 million in his BTC wallet and no way to retrieve the funds.
Fraud
There are just as many fraudulent cryptocurrencies as legitimate ones. Investing in established cryptocurrencies is always the safer option.
Investing In Bitcoin Has Its Pros And Cons
Before investing in Bitcoin or other cryptocurrencies, be sure to do your research on whether they are legitimate or not.
Since trading crypto is still relatively new compared to other investments like Stocks, there are plenty of scams and frauds out there looking to take your money.
But, you can protect yourself by knowing the ins-and-outs of what you're investing in, which will be essential to your success, since there is no governing body like the SEC to protect you & your money.
Still, the pros of investing in Bitcoin can significantly outweigh any cons when you do your research and make educated investment decisions that are right for you and your goals.
We at Minority Mindset want to help you change how you think about investing in bitcoin.
We want everyone to rethink the sometimes tedious process and how we're not typically taught how to create wealth no matter how much info we take in. 
You don't have to worry about that anymore. We've developed a process for learning that's both educational and fun.
It's accessible through articles, video and other content geared toward the investor who found personal finance hard (or, well, boring).