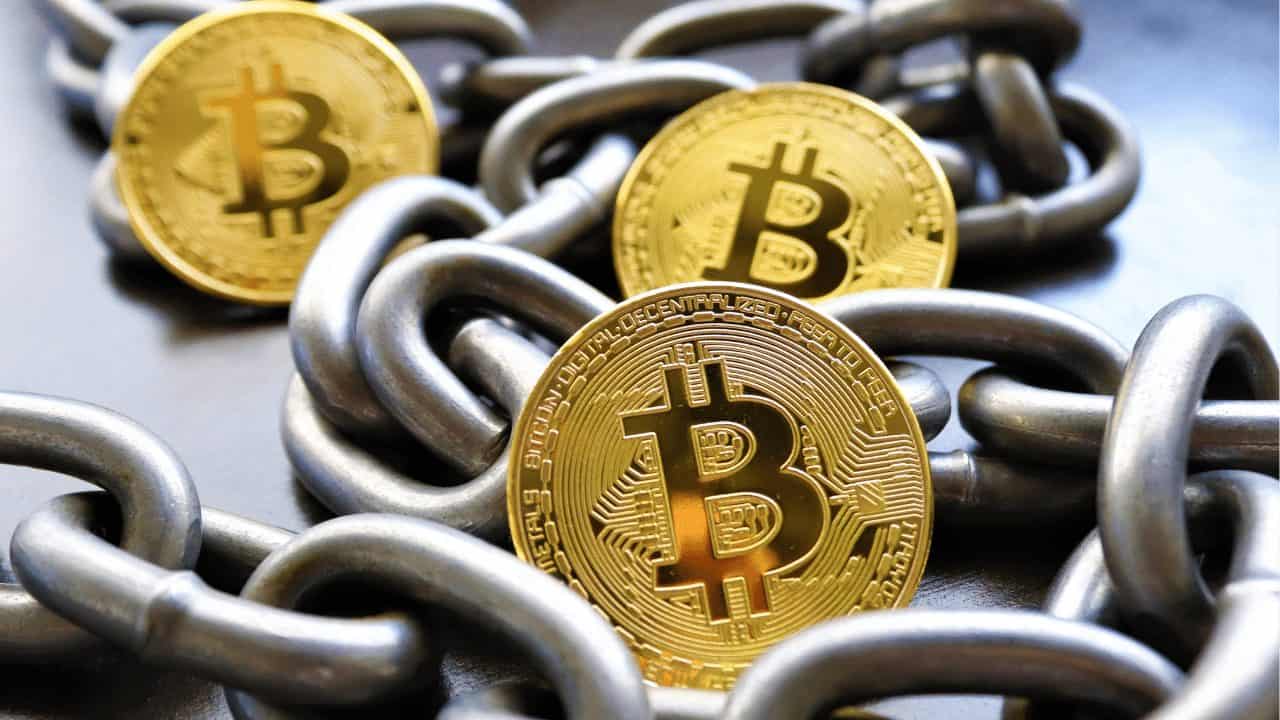 Disclaimer
We only endorse products that we truly believe in. Some of the links below may earn us some extra guac at no additional cost to you. Please pass the chips & thank you for feeding our habit.
The Case For Investing In Cryptocurrency
What's different this time around?
Why will the rise in cryptocurrency be sustained?
Here's why you might want to consider investing in crypto this year.
Cryptocurrency is a Great Hedge Against the Impending Inflation.
As I mentioned earlier, US dollars have been printed at an unprecedented rate as part of stimulus checks of the past year, which devalues the US dollar as many more slowly get into circulation.
This means that by holding US dollars in a savings account, or even in very-low return assets such as some long-term bonds, you will essentially be "losing" money, as inflation devalues your currency by a higher percent than you could gain with interest.
With Bitcoin, investors don't need to worry about more being created and devaluing what they own.
There will always be a fixed number of Bitcoin; it will always have scarcity.
Historically, investors turn to commodities, such as gold, as a hedge against inflation.
However, at the time of writing (March 2021) the price of gold has risen less than 20% in the past year, whereas Bitcoin has risen 800% in value.
Although gold has scarcity as well, the supply can vary drastically to match the demand.
If the price of gold were to theoretically triple tomorrow, I could almost assure you that every miner in the world would be putting maximal effort into mining and processing as much gold as possible, flooding the market to rake in as much profit as possible.
In fact, they may even invent new extraction technologies to capitalize on this new high price.
As a result, there would be a supply flood of gold into the market, reducing its scarcity, and bringing the price back down.
Bitcoin's supply rate is fixed, and actually gets cut in half about every 4 years.

More Companies Are Adopting It And Large Investors Joining Every Week.
Previously, cryptocurrency was widely held by the "retail market," meaning people like you and me. It was primarily individuals using their personal savings to invest.
While this was enough force to warrant a great rise in cryptocurrency prices, there wasn't as much confidence in the crypto space given there wasn't the social proof of respected firms and companies choosing to invest.
Many saw this as a lack of validity, and without the support from the greater investing world, it caused bubble fears and a massive sell-off.
The story is quite different now, as we see large fund managers deciding to invest, companies adding it to their balance sheets, and fintech companies embracing usage of the technology.
I'm not just talking small, niche companies with no track record, either. I'm talking about industry giants such as Tesla, PayPal, Square, and MicroStrategy.
As of March 13, 2021, MicroStrategy alone holds 92,326 Bitcoin, which is worth over $5.5B.
BlackRock, the largest asset manager in the world with $8.7T in assets under management, has started to "dabble" in cryptocurrency as of February 2021.
Tesla and MicroStrategy have both profited over $1B dollars from their Bitcoin purchases already.
That is more income than Tesla made as a company in the entirety of 2020 alone.
These successes may signal to other companies that converting even a small portion of their balance sheet to Bitcoin could be incredibly lucrative.
Just imagine what may happen to the value of Bitcoin if other large companies, such as Microsoft, Apple, Amazon, or Alibaba, decided to convert even 1% of their current cash holdings to Bitcoin.
It's Easier and Simpler Than Ever to Invest in Crypto.
In the past, purchasing cryptocurrency required going to exchanges that were designed solely for the purposes of buying, trading, and sending cryptocurrencies, such as Coinbase, Gemini, Kraken, and Binance.
Now, a huge portion of the population has increased accessibility to the crypto market as one can buy crypto in seconds through apps such as Cash App and PayPal.
Cash App has 30 million active monthly users, and PayPal has over 340 million active accounts.
It's easier than ever for the average person to invest in cryptocurrency, and this is helping drive demand up.
Should You Invest In Crypto In 2022 – Final Thoughts
The cryptocurrency market seems to gain more and more support every single day.
Yes, the market is very volatile; it isn't an asset class that you should put a larger portion of your savings in than other investments.
The prices will generally move back and forth very sharply, and if you look at your account balances every day, this might be stressful.
However, the growth potential is huge, as it disrupts industries ranging from finance and supply chain, to music and art.
Bitcoin and the rest of the cryptocurrency market isn't perfect. It's not uncommon to find the words "scam," "pyramid scheme," and even "rat poison" (that last term was actually from Warren Buffet) used to talk about it.
However, some of these points are overblown, as I explained above. There are still definitely some valid criticisms, but that doesn't mean we should entirely write off crypto as a valid asset class.
With inflation scares looming, many individual investors and institutions are turning to crypto not only to preserve their wealth, but to grow it.
All investments have risk, and everyone has a different risk-tolerance. Nothing is guaranteed. However, for me, the opportunity cost of completely writing off cryptocurrencies is just too high.
The potential for growth is unbelievable, and in our constantly-innovating world, I can't find it in me to bet against technology.
Everyone needs to know how to invest safely in cryptocurrency. There are numerous pitfalls and misconceptions about this opportunity, including the idea that it's the fastest way to get rich!