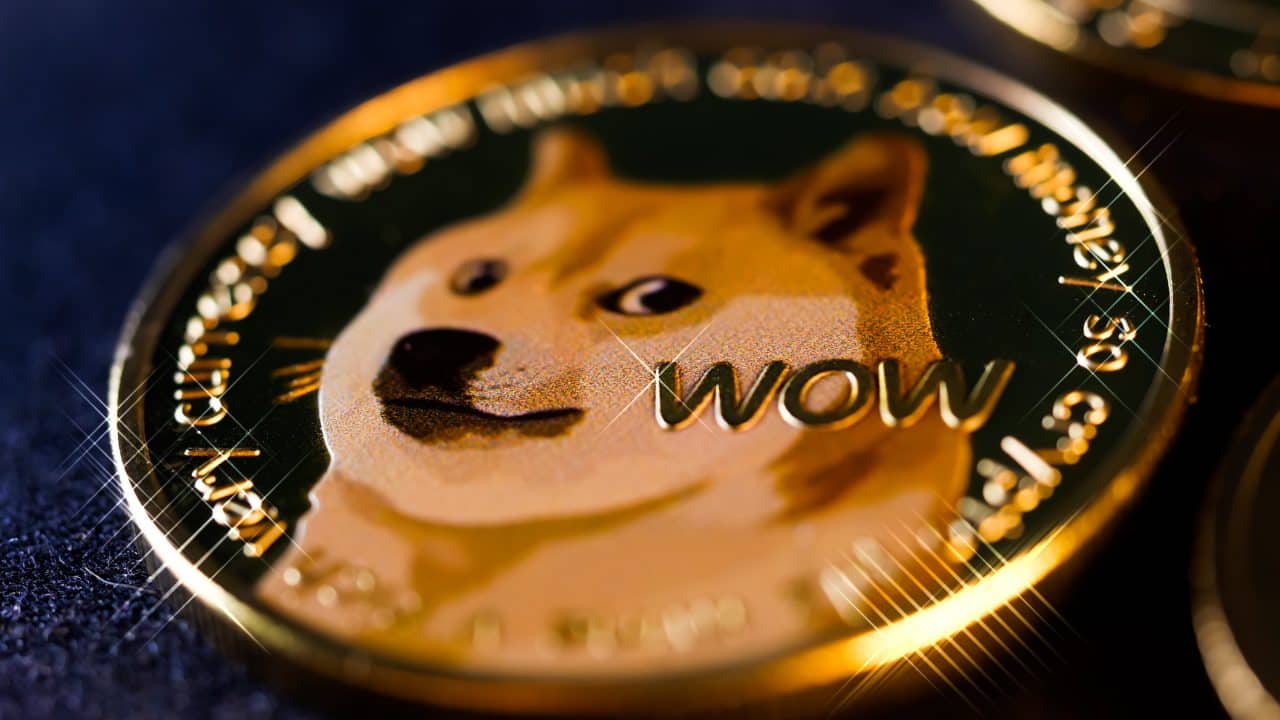 Disclaimer
We only endorse products that we truly believe in. Some of the links below may earn us some extra guac at no additional cost to you. Please pass the chips & thank you for feeding our habit.
Social media has become a showcase for cryptocurrency because it created instant cryptocurrency millionaires with celebrity tweets, TikTok challenges, and Reddit riots.
Elon Musk, the most influential individual in the cryptocurrency world, has turned a random, small-size cryptocurrency into one of the most valuable currencies only by promoting it on Twitter, which caused retail investors to buy in droves. The name of that cryptocurrency was Dogecoin, whose price appreciated this year by about a hundred times in a matter of 4 months.
2021 saw a number of similar social media hypes. The prospect of getting rich very quickly makes a large number of cryptocurrency users demand investments that are popular, over those that have a real use.
Dogecoin can arguably be the climax of such irrationality because it was initially created as a joke that makes fun of cryptocurrencies.
There are hundreds, maybe thousands of cryptocurrencies like Doge today, which together create the category known as "meme coins".
In this article, we will discuss the highs and lows of Dogecoin. We will also discuss the outlook for meme coins in general. These will help you decide for yourself if you should invest in Dogecoin or any other internet meme coin.
But let's first discuss a short backstory about cryptocurrency and meme coins.
Platform
Fees
Promotions
Link
$0 Fees

Earn up to $250 in BTC bonus when you sign up and fund your new account.

Learn More
0.5% - 4.5% Other fees may apply.
Get $5 in Bitcoin when you complete your first trade.

Learn More
0.9% - 2% Other fees may apply.

No promotions at this time.
Learn More

0.5% - 3.99% 

$20 of BTC 

for new users after trading $100 or more within 30 days.

Learn More
What is Cryptocurrency?
You can use cryptocurrency as a form of payment on the internet to purchase goods and services, send money to your friends, or buy and sell for profit when its value rises.
Cryptocurrency constitutes a decentralized network of computers around the globe without any center or server. Instead of using a server, cryptocurrency transactions are recorded in every individual computer on the network, known as a "blockchain", which allows for non-governed, autonomous peer-to-peer transactions globally.
The unit of cryptocurrency is a digital coin, which is created by continuously running a special software on your computer. This process is called "mining".
Bitcoin is the original and most popular cryptocurrency, and Ethereum is the second. Both have been developed to solve real-world problems and it took them many years to reach their current level of popularity. The goal is to eventually become a decentralized, online payment currency and revolutionize a variety of industries.
What is a Meme Coin?
Meme coins, on the other hand, are cryptocurrencies that gain popularity in a short amount of time, usually as a result of influencers and retail investors promoting them online. But their popularity and growth are not sustained. Once the excitement dies, people just forget about them until the next social media hype comes, if ever.
Meme coins serve no real-world purpose right now, so most of them are created as a way to make a quick buck.
Dogecoin is the original meme coin. It was created in 2013, which marked the first rush era in cryptocurrency history to create a competitor for Bitcoin.
Dogecoin founders wanted to poke fun at this wild speculation in cryptocurrencies and create a payment system as a joke, based on a meme back in 2013. The name Doge comes from the coin's official logo, which features the face of a Shiba Inu dog that was a popular internet meme 8 years ago when the coin was introduced.
Although it did not aspire to, it had in practice the same function as Bitcoin, a simple online payment currency to purchase goods and services or send money to people. So it essentially works like Bitcoin, spreading the perception that even a meme coin could do what Bitcoin does.
With these characteristics, Dogecoin managed to quickly develop its own online community and generally remained as a small-size community coin until 2021.
The Dogecoin Standard in Social Media
Elon Musk has transformed Dogecoin into a global name and meme coins into a popular phenomenon, thanks to his rockstar scientist image and over 60 million Twitter followers.
In July 2020, Musk tweeted a photoshopped picture, where a giant Shiba Inu dog tagged "Dogecoin standard" is sweeping over the earth, which is tagged as "global financial system". The title of the tweet was "It's inevitable". This caused a lot of hope and excitement in the entire cryptocurrency community.
But all hell broke loose in January 2021 when a group of formerly noncrypto investors, organized in online forums like Reddit, started hoarding Dogecoin in response to Musk's more and more frequent promotional tweets. This social media event caused the price of Doge to skyrocket by almost 1000% in 24 hours (from $0.007 per coin up to $0.07).
Tik Tokers joined the scene in April with a buying challenge, pumping the coin by another 10x up to 70 cents until May 8th.
Dogecoin climbed as high as the 3rd largest cryptocurrency spot in May. A meme coin becoming one of the top-rank cryptocurrencies has actually deterred many people from taking cryptocurrency seriously and investing in them.
With no more retail buyers left, Doge started a correction period in May, which means a downtrend, along with the entire cryptocurrency market. During this period, Dogecoin dropped by about 75% and hit a bottom of $0.17 on July 20th. The market started to recover in August dragging Doge up with it, which currently trades at $0.30.
Dogecoin is still the most popular meme coin, making up 90% of the total meme coin market value. And Meme coins constitute only 2% of the current cryptocurrency market.
So the question that investors have in mind now is will Dogecoin be able to elude itself from being a fun and berserk experiment, and succeed what Bitcoin and Ethereum so far have not: Become a digital payment currency on a global scale that rivals PayPal or Visa.
Highs and Lows of Dogecoin
I have been investing in cryptocurrencies during the last 4 years, but I never bought Dogecoin even once. This is because I prefer to invest in coins that have stood the test of time or if they are new, they should bring a new, missing functionality to the cryptocurrency ecosystem. In other words, I look for strong fundamentals when investing in a coin. But Dogecoin has neither of those characteristics.
Regardless, I would like to present the strengths and weaknesses of Doge in the following sections, so that you can think it over and decide for yourself whether it is still a good idea to buy Dogecoin.
1. Use Case for Dogecoin
Dogecoin may have a competitive advantage over Bitcoin and Ethereum, the two flagship blue chip cryptocurrencies, to become a global payment currency.
A large number of people see Bitcoin unfit for a daily payment currency because of Bitcoin's scarcity. There are only 18 million coins mined to date and 21 million coins are the maximum possible supply. The maximum supply can never be changed due to Bitcoin's irreversible source code. Compare that to the US Dollar, which has hundreds of billions of banknotes in circulation, and to Dogecoin, which has a circulating supply of 130 billion coins.
Due to its scarcity, Bitcoin serves the role of gold in the digital world. Gold was the first universal medium of payment in our civilization. You can use gold to make payments but it is a rare commodity so people are reluctant to spend it. When fewer people use it, there are fewer in circulation, which appreciates the value of the asset.
In the same fashion, Bitcoiners typically hold their investment long-term and view it as an asset that will appreciate.
Ethereum, on the other hand, was never meant to be a payment currency. Ethereum is a blockchain platform on which you can create and exchange digital assets. Financial products constitute the biggest class of digital assets on the Ethereum blockchain, which include interest-bearing deposits, borrowing products, decentralized exchanges, insurance policies, and stablecoins (cryptocurrencies whose value is pegged to national currencies).
Digital assets are created and exchanged using "smart contracts". A smart contract is an agreement between two parties with predetermined conditions. When you buy the Ethereum cryptocurrency, you in effect buy the necessary computing resources to develop and execute smart contracts. In that shell, Ethereum is unlikely to become your online shopping currency.
Dogecoin can only be used as an online payment currency, it has no other use case. It is neither a store of value like Bitcoin or a platform to build digital stuff like Ethereum.
And when it comes to becoming a payment currency, community is of utmost importance because the value of a currency comes from its adoption. Dogecoin now has one of the largest and best organized communities in the cryptocurrency world, thanks to the power of social media.
Time will tell if the Dogecoin community can grow in multiples and transform Doge into a global medium of payment in social media transactions.
2. Legal Bottlenecks
In the US, the Securities and Commissions Exchange (SEC) is expected to legally define what a cryptocurrency is in terms of its use case and its decentralization, and classify whatever falls out of that definition as a security.
By the nature of its technology, no single participant in any cryptocurrency should hold more than 50% of the total computing power in its blockchain. Otherwise, the blockchain would lose its function as a decentralized, autonomous network and become a centralized organization, where the majority stakeholder gains the power to interfere in the network, such as confiscating users' coins and reversing transactions.
Unfortunately, Dogecoin is a highly "centralized" cryptocurrency. The top participant holds 30% of the total 130 billion dogecoins. Compare that to Bitcoin, in which the top holder has less than 1.5% of the total bitcoins.
At the current market capitalization of Dogecoin, it is not very difficult for a couple of rich people to get together, buy another 20% of the supply, and seize the entire network.
Before Dogecoin, the XRP coin (formerly the Ripple) used to be the popular candidate for digital payment currency, but its centralized nature has later put it into some trouble. The SEC filed a lawsuit against the owner company of XRP in December 2020, on the charges that the company possessed too much of the coin's supply and that it neither registered XRP as a security. Since then, the popularity of the XRP coin has waned substantially.
Dogecoin may also feel the heat of the SEC in the coming days. It is unlikely to register Doge as a security either, because a security is legally an investment contract that represents a fractional ownership right and is backed by an asset. Dogecoin is not backed with any assets and it does not give ownership rights to the founder company.
3. Price Action
A healthy investment should have a gradual and consistent upward-trending trajectory in the longer term, like climbing a hill instead of steep stairs. When you look at any zoomed-out price chart of Bitcoin, you will see exactly that.
A gradual price increase suggests there are lots of investors holding on to that asset because they have confidence in its long term growth and development. Bitcoin historically gave the highest returns in the cryptocurrency market rising from less than a dollar to an all time high of $65,000 in about a decade.
However, when you look at the Dogecoin price chart, you clearly see that the price lacks a gradual, consistent growth. Instead, it has long hiatus periods, during which it generally has a flattish price and negligible trading volume, followed one day with ridiculous buying volumes and gigantic price spikes, like in 2021.
In the below chart, you can find a comparison of Bitcoin and Dogecoin price action since the coronavirus crash in March 2020.
As you can clearly see in the above chart, Bitcoin's ascent resembles a hill, where it consistently keeps climbing, while Dogecoin explodes like a frantic rocketship, after staying inside a flat price range for long periods.
Bitcoin climbed almost nonstop from its low of $4,000 in March 2020, with a number of small corrections on the way, until it hit its peak price of $65,000 in April 2021. But Dogecoin could only start ascending by 2021, making its first 10x in only 24 hours in January 2021 and its second 10x in April in less than a month.
All cryptocurrencies are in fact dependent on Bitcoin's price action against the US Dollar. Bitcoin drags the market along with itself, in terms of both price drops and hikes.
Other cryptocurrencies respond instantly and more violently when Bitcoin crashes, as they are riskier. But prices usually lag to move while Bitcoin is making a strong uptrend.
This lag is likely the longest with meme coins, because they normally do not have many regular buyers as a consequence of weaker fundamentals, due to which prices are unlikely to move unless there is some catalysis.
And that is where social media hype kicks in. As discussed, social media is the fastest way to bring together a large number of buyers. To move a dead meme coin, you need to gather as many buyers as possible in the shortest amount of time, which results in a sudden, explosive price spike instead of a gradual ascent.
So Dogecoin does not quite pump on any solid fundamentals. Even its sole use case, the "community payment currency" phenomenon, only appeared this year which has not yet passed the test of time.
Things to Watch Out For When Investing in Dogecoin
If someday you start to observe a gradual, sustained trend on the Dogecoin price chart, it may suggest that people are now having more confidence in the asset and that more people are buying into it as an investment, rather than to make a quick buck.
But if you again see Doge trending inside a tight price range for extended months or even years, then its fundamentals may not have changed. In that case, if you have a Dogecoin investment, you would have to pray for a new social media spike to profit.
For long-term investing, an investment that depends on sudden social media hype and inconsistent, steep price spikes is not something you would want to depend on. Cryptocurrencies with strong fundamentals are more likely to perform better over the long run and form that consistent, upward-trending trajectory that we look for.
So, an investment in Dogecoin is extremely risky with the potential to lose your entire investment or have zero returns on your capital forever. You should keep in mind that meme coins together make up only 2% of the cryptocurrency market, so the cryptocurrency market does not need the hype of meme coins to be able to grow further.
As a matter of fact, any cryptocurrency is highly risky to invest in, because none of them is yet adopted globally as a legitimate currency, so nobody knows whether any of today's cryptocurrencies will survive in the future. But meme coins are especially risky given their shaky fundamentals.
Still, in case you do decide to invest in Dogecoin, you should keep a close eye on social media developments, announcements from the SEC, and the price of Bitcoin. As with any investment, you should never invest more than you can afford to lose.
What About Other Meme Coins?
Banks in many countries currently offer less than 1% interest for savings. Negligible interest rates around the world cause investors to look for alternative ways to make money off their savings. This increases the demand for riskier assets such as cryptocurrencies, and risk appetite sometimes turns into extreme greed, which helps appreciate irrational assets like meme coins.
Cryptocurrencies have not yet matured as legitimate currencies on a global scale. Until that day comes, irrationality may dominate the landscape. It is possible that new ideas and technologies in cryptocurrency are initially tested with and priced through meme projects.
The newest popular meme coin in town is Shiba Inu, another dog-themed cryptocurrency launched in August 2020. Unlike Doge, this one mimics Ethereum, not Bitcoin.
Shiba Inu is created on the Ethereum blockchain, which aims to be a decentralized platform on which you can create and exchange digital financial assets, just like Ethereum.
People who missed the Dogecoin train are generally interested in this project expecting that if Dogecoin was able to pull off a 100x return by making fun of Bitcoin, so should Shiba Inu by mimicking Ethereum.
The price of Shiba Inu pumped by 20x in May 2021 in a matter of only 90 hours, properly befitting a meme coin, and then retreated by about 80% the following week. Since then, it has been cruising at a relatively stable, flat price, again exhibiting typical meme coin behavior.
There is a meme coin available now for every cryptocurrency product category. According to the website CoinMarketCap, there are more than 5,000 meme coins today.
Buyers of these coins expect that whenever some cryptocurrency category becomes popular, its related meme coin will somehow benefit in greater magnitude so they buy and wait for a social media hype to pump their coins.
What Could Be Next in the Meme Coin World?
Meme coins will likely have their first critical test when interest rates start rising, as legalization and adoption may take longer years.
Rising interests may be around the corner because yearly inflation in the US has already surpassed 5%. Interest on savings protects people's purchasing power against inflation so with that much inflation, the government may soon be compelled to raise rates.
When interest rates rise, investors are likely to reduce their holdings in riskier assets in order to benefit from the safe and guaranteed interest income. In that case, money could start to flow out of Bitcoin and Ethereum, which would likely trigger much more drastic sell-offs and crashes in smaller, riskier cryptocurrencies like meme coins.
You should do your own research and analysis to evaluate when interest rates could rise. Besides, there is never a guarantee in which direction markets will move. Markets are not always rational, prices could still go up even after interests are raised.
If you believe interest rate hikes are at least months away, you could choose to invest in meme coins with amounts that you do not care to lose and wait for those social media events that multiply your investment by 10x, 20x within a couple days. Elon Musk jokingly asserts, "he, who controls the memes, controls the Universe". Time will tell if his meme coins will be able to go to Mars before himself.
I remember countless times that I had bought some low-volume, small market-cap cryptocurrency, which initially crashed or did not move an inch for months. But every time, it was one day followed with an insane buying volume and a crazy price spike that ebbed out within 2-3 days.
And I never regretted selling my small coins as soon as they pumped, because each time they had to come back down equally fast.
So it may not be relevant to have an investment goal or a plan with meme coins, like you would with other assets because whatever happens, usually happens in a couple days, or even hours. There is no need to plan the duration of investment or set target prices etc.
The Bottom Line
Although they look like utter nonsense, Dogecoin and other meme coins may give investors another round of crazy returns in the coming days if:
The SEC does not raid
The community for Doge keeps growing
Interest rates do not rise
The price of Bitcoin does not crash
An investment in any meme coin is extremely risky with the potential to lose your entire capital or have zero returns on your capital for extended periods of time, while assets with consistent upward trajectories move away.
So for long-term investing, an investment that depends on social media hype and sudden, steep price spikes is not something you would want to depend on.
But in case you do decide to invest in Dogecoin or some other meme coin, you need to make sure to keep a close eye on social media developments, announcements from the SEC, and Bitcoin's price movement.
Meme coins like Dogecoin aren't going anywhere, anytime soon. In fact, they will likely continue to help shape the cryptocurrency space for years to come, so you may want to keep an eye on the moon, and your wallet.