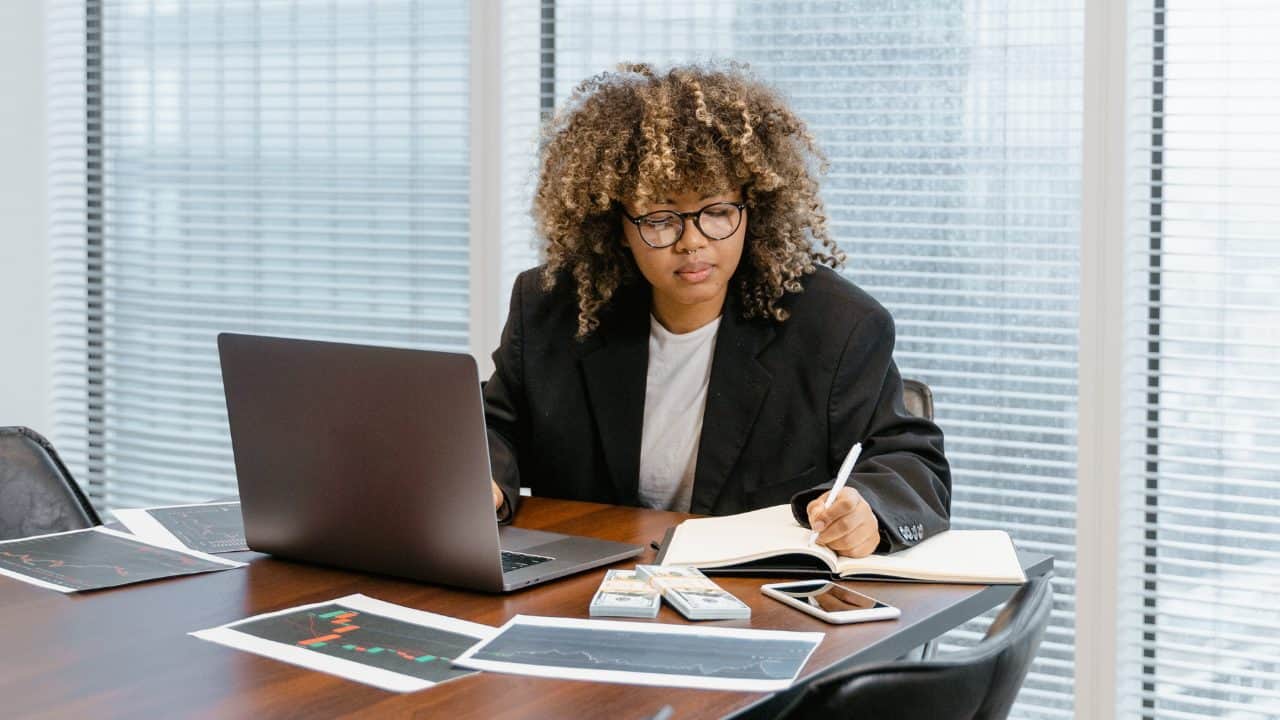 Disclaimer
We only endorse products that we truly believe in. Some of the links below may earn us some extra guac at no additional cost to you. Please pass the chips & thank you for feeding our habit.
I first heard of Bitcoin back in 2017 when I was trying to make money by trading and investing in stocks. Bitcoin was a "cryptocurrency", the first cryptocurrency in the world created in 2009 in the aftermath of the 2008 global financial crisis.
At the time, I really didn't know what the term cryptocurrency meant, so I did some digging, and cryptocurrency essentially just meant that the money was completely digital.
You could use it to buy goods and services on the internet, or send to your friends. All without a bank account! Since then, thousands of other cryptocurrencies have emerged following Bitcoin, most of which have very similar functionality.
I later learned about the blockchain, which basically is the technology that allows cryptocurrencies to function. I also learned some powerful lessons about crypto that have since defined me as a cryptocurrency investor.
Cryptocurrencies are famous for their extreme price volatility, in terms of both upside and downside. I bought my first cryptocurrency in October, 2017. Since then, I have seen days when my cryptocurrency portfolio increased by 150% on a single day and then decreased by 50% the very next.
With that being said, cryptocurrency can be an excellent asset class to invest in. However, cryptocurrency investing is not for everyone.
Platform
Fees
Promotions
Link
$0 Fees

Earn up to $250 in BTC bonus when you sign up and fund your new account.

Learn More
0.5% - 4.5% Other fees may apply.
Get $5 in Bitcoin when you complete your first trade.

Learn More
0.9% - 2% Other fees may apply.

No promotions at this time.
Learn More

0.5% - 3.99% 

$20 of BTC 

for new users after trading $100 or more within 30 days.

Learn More
It takes a certain mindset, knowledge, and endurance to keep up with the world of digital currency, all of which I've experienced first hand.
So, in this article, we'll discuss:
Cryptocurrency investing is like the wild-west of the investing world. Here is everything you need to consider before you buy your first coin.
Is Investing in Cryptocurrency Right for You?
Short-Term Volatility in Cryptocurrency
Wheninvesting in crypto,investors typically consider market changes that only last around 6-months to be short-term. As cryptocurrency prices rise and fall very rapidly, any good news may have explosive effects on price to the upside, while any bad news may crash a coin to the ground.
This is because the cryptocurrency market is heavily influenced by pop-culture and certain figures in the community, which makes it a highly speculative asset.
These sudden shifts in market sentiment generally account for the shorter-term price volatility in cryptocurrencies.
For instance, I bought XRP coin (formerly the Ripple coin) last November with a substantial amount of my capital. XRP used to be the 3rd largest cryptocurrency in terms of market capitalization, after Bitcoin and Ethereum.
I invested in XRP at 50 cents per coin. After about a 60% increase in price from the level I had bought, bad news suddenly hit the market stating that the U.S. Securities and Commissions Exchange (SEC) had filed a lawsuit against the owner company of XRP coin.
The company was charged with raising money through an unregistered digital asset securities offering. This would officially classify XRP as a security and not as a cryptocurrency, which would abolish the primary use case of XRP and make it worthless.
There was panic and pandemonium among XRP investors. The XRP lawsuit was the talk of the town in the financial media. XRP users stopped using the coin for payments and investors were exiting. The price of XRP fell from 80 cents to 20 cents in 10 days.
I could not stand against the negative sentiment anymore and I sold my XRP at 50 cents, at the same price that I had bought it.
This was typical Fear, Uncertainty, and Depression ("FUD"), a popular terminology used in the cryptocurrency community for negative sentiment. The dust settled in the following months and the XRP company came to an agreement with the SEC.
The market eventually recovered and was hopeful again for the coin's future. Only four months later, on April 15, 2021, the price per XRP reached $2.00 from 20 cents!
Due to the sharp volatility in the short-term, I missed a return of 300% to be realized in only 5 months. I sold because I was afraid of losing too much money and allowed the cryptocurrency community around me to influence my investment decisions.
Little did I know that these types of price swings and news headlines are nothing new in the cryptocurrency world.
Long-Term Volatility in Cryptocurrency
Long-term volatility includes a time period of at least one year. Let's for example take a look at the longer-term price volatility of the largest cryptocurrency, Bitcoin. The price of Bitcoin rose from 6 cents, when it first debuted in August 2010, to 30 dollars by June 2011.
During its second uptrend, its price increased from $3 to $1,000 between November 2011 and November 2013. Its third uptrend also took two years (from December 2015 to December 2017), where the price had skyrocketed from $350 to $20,000 per coin.
As you can see, Bitcoin did not follow a smooth road throughout these 3 uptrends. It had recorded gains of up to 1000-2000% near the top of uptrends, but FUD followed the end of every trend, during which prices dropped by up to 93%. The average drop has been 85%.
Ethereum, the 2nd largest cryptocurrency in terms of market value, debuted in late 2015. Its price had an eye-watering increase from only about $1 in December 2015 all the way up to $1,400 by January 2018!
Following that peak, it also had its share of difficult days like Bitcoin. The Ethereum price hit as low as $83 in December 2018 and $86 in March 2020.
No matter what coin you invest in, there's going to be major ups and downs. As an investor, you need to decide three things before you purchase a coin:
What is my goal in buying the coin? (Do you want to sell it quickly or hold on to it for the long-term?)
What is my top/bottom price? (If the coin reaches a certain low threshold, you sell, or, if it rises to a certain point, you sell.)
What is my risk tolerance? (Can I handle the day-to-day maintenance of the cryptocurrency market or am I better off investing in a less volatile asset?)
But, before you can invest in any cryptocurrency, you'll first need to decide if the crypto market is a good first for your personality.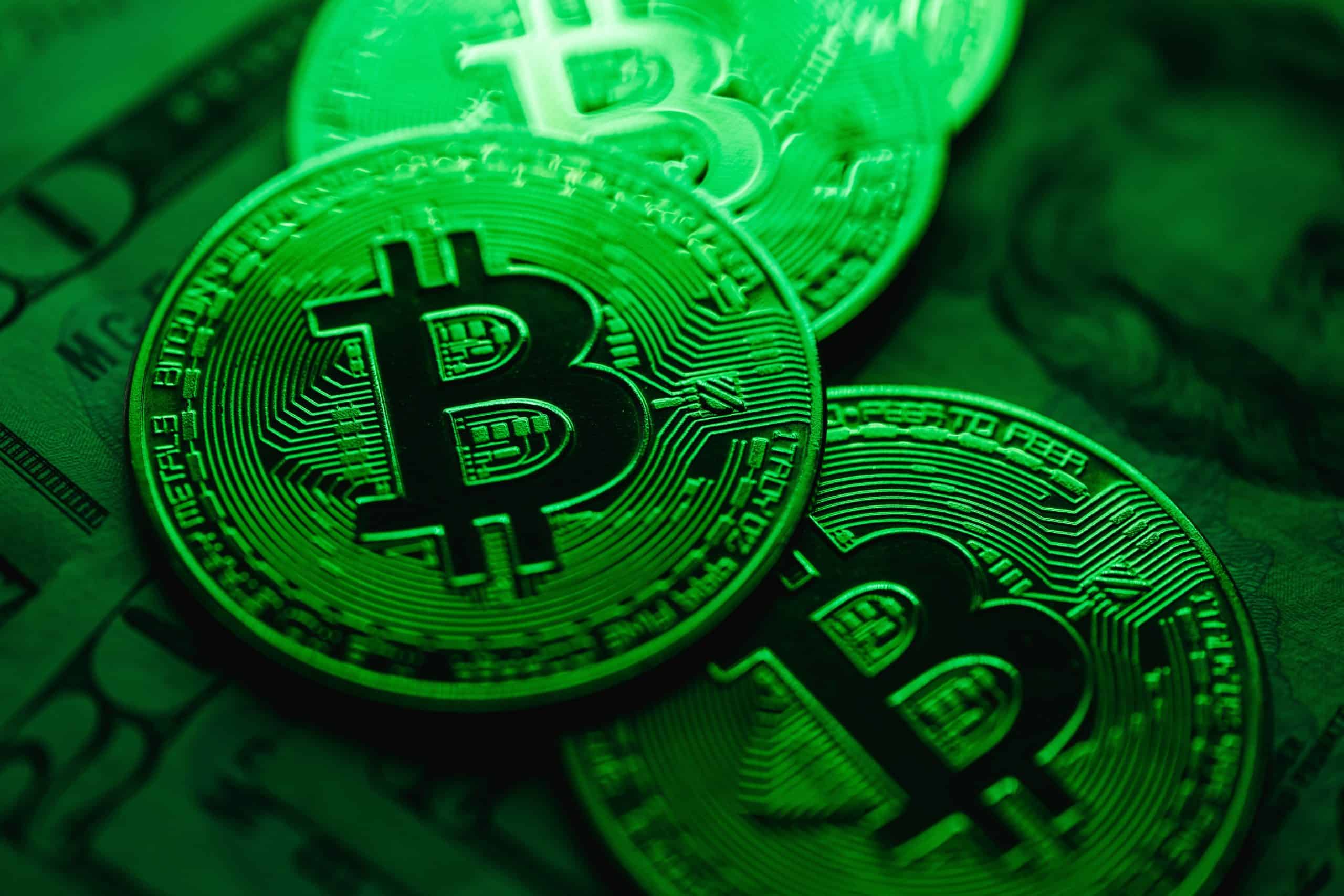 Is Your Personality a Good Fit  for Cryptocurrency?
Not every investment is right for everyone. And you need to understand who you are as an investor before you can have any success in any asset class. Otherwise, you may end up losing some serious money, which may leave you afraid and discouraged to ever invest again.
Below is a list of scenarios that can help you decide if cryptocurrency investing is a good fit for your personal investing needs.
If you are an emotional investor, cryptocurrency investing may not be for you. It is possible for any cryptocurrency to have a price volatility up to 30% per day and 70% per week during extreme times, so if you are prone to selling your investments quickly in panic and fear, you will likely miss the price action in larger time frames. In that case, you may want to put your money into something more stable than cryptocurrency.And if you are an emotional investor, you may have the tendency to invest with an amount that you cannot afford to lose and turn your investment into a gambling activity. I had invested more than I could afford to lose in XRP and that is why I got emotional at the news back then. Trust me when I say: If you can't afford to lose it, don't invest it. This goes for all of your investments.
If you are a perfectionist, cryptocurrency investing may again not be right for you. This is because you may always be on the hunt for the "next best thing." Thus, you may not be able to hold onto your investment consistently. And if you keep looking for better options, you may sell your current investment too soon in the hopes of buying back cheaper or you may sell your coin and buy other coins, where you could end up missing the huge price movements by just holding onto your initial investment.
In the first half of 2021, I unfortunately missed 10x-20x price hikes in dozens of cryptocurrencies because I had thought they were already expensive at the beginning of this year and I sold my portfolio in an effort to buy back cheaper later.
So, whenever you go to invest in a particular cryptocurrency, make sure you create a plan beforehand. You can have the goal of selling that coin in a few months, but this is a predetermined strategy. It's not something that you decide when something bigger and better comes along.
As we've seen, even the biggest and best coins can fall.
Not all of them do, but you'll fall into the perpetual trap of buying and selling cryptos if you don't create a plan first. Then, make sure you stick to that plan no matter what. You can always make small adjustments as time goes on, but if you find yourself changing strategies regularly, investing in crypto may not be right for you.
If you have a personality that fears missing out on something, investing in crypto may not be right for you. This means you should never chase other coins that are surging in price. This feeling is called FOMO, otherwise known as the Fear Of Missing Out. You should avoid FOMO at all costs when it comes to cryptocurrency investing.FOMO may cause you to pour money into a coin that is about to peak, which could very well drop tomorrow. It is common to initially lose up to 70% of your capital in crypto when you buy at or near top prices. Instead of FOMOing, sharpen your goals, and know why you are investing in a coin before you go in. Because once the money is in, you need to commit to your investment as we have discussed in the previous two items.And if you feel like you are late to buy a coin because prices are rocketshipping everywhere, just wait for the price action to cool down and hop on the next bus… I have recently been a victim of FOMO myself this year, and became inpatient after all of the recent big coin rallies. I invested my money in a number of coins that I thought were still cheap and had strong fundamentals.Well, after I had invested, the price of Bitcoin dropped by 50%, dragging down all other coins with it (this is how the crypto market works), and the other coins dropped by an average of 70%. I lost the majority of my 2020 gains. I've come to terms with this and I believe in the projects I have invested in and I will just patiently wait until the market recovers. However, for you, this might not be something that you're comfortable doing.
You need to choose something and then be persistent with it. If you try to fix one mistake (giving up to FUD or trying to perfectly time the market) by making another mistake (FOMOing into cryptocurrency), then you will not be able to survive easily amidst the volatility. Such mistakes cost cheaper in more stable money markets, but in cryptocurrency, volatility will quickly evaporate your capital.
Cryptocurrency Investing Strategies
Short-Term VS Long-Term Investing
No one knows the potential for any coin in the long run. So should you sell it tomorrow or hold on to it forever? Well, this depends on what your goal is as an investor and whether you can stick to your goal in the long run.
Statistically though, if you had endured to be a long-term investor in cryptocurrency, you would have made life-changing gains during the last 5-6 years. Bitcoin was valued at just over $300 back in 2015. Today, even at its yearly low, it's worth around $34,000!
But it is not easy to live through those price fluctuations. When you look back, you see those 1000x price increases and you may say "I wish I invested in Ethereum at $10 in 2016."
However, in the way, you would have to endure your investment dropping up to 93% from its historical maximum value, a value that had been more than 100x the value of your initial investment.
If you could not tolerate your all-time-high wealth out of cryptocurrency to melt, you may be better off by choosing to be a short-term investor, up to a year at most, and sell your investment as soon as you make hefty profits. You can become a seasonal investor; you can buy low, sell high and then come back in another season when you find prices cheap again. This activity is called "trading".
If your stomach can handle your all-time high cryptocurrency wealth melting like hot cheese, which may feel like vomiting on the most volatile days, you may choose to become a long-term investor in cryptocurrency and hold on to your investment for dear life (this is called "HODLing" in the crypto world).
The choice you make is also dependent on your personality that we discussed in the previous section. If you are an emotional investor, and still somehow ended up in cryptocurrency investing, your profits will be way above what you can afford to lose. In that case, you may need to cash out at least a significant portion of your gains when you make a lot of money. This is something you need to consider when deciding to stay for the short or long-term in crypto.
Knowing your goals, and creating a plan around those goals, is super important if you want to be a successful cryptocurrency investor. If you want to become a short-term trader, know your limits and stick to your low buying points or your high selling points.
If your goal is to become a long-term cryptocurrency investor, then you'll need to do the same thing. Decide what you're comfortable with investing and continue to invest for as long as your plan dictates. And remember, no matter which option you choose, imagine that your money is gone and you can't get it back after it's invested. That way you only invest what you can afford to lose and never invest money that you actually need today.
Additional Things to Consider
Whatever type of investor you want to be and whatever your investment plan is, persistence is what counts the most when sticking to your investment goals. Keep these factors in kind when making a plan for your next cryptocurrency investment:
If you invest in the most popular and most valuable cryptocurrencies, specifically Bitcoin and Ethereum, it will be relatively easier for you to preserve your persistence because the two have the lowest price volatility to tolerate compared to other coins. In other words, they are better suited for HODLing if you want to become a long-term investor.
There is considerably more selling pressure on smaller coins on bad days, days when FUD dominates. With that being said, if you are looking to invest in a new, small cryptocurrency that you believe has great fundamentals, be prepared to lose your entire 10x, 100x profits during the falling periods. You are likely to even start making a loss, let alone losing all your profits so prepare your investment goals accordingly.
If you have strong faith in the fundamentals of a cryptocurrency project, which you think has the potential to replace traditional currencies, then you could motivate yourself on this factor, invest your money, and then forget about it for a few years. You may one day find yourself making way higher returns than Bitcoin and Ethereum. Thus, the greater the risk, the greater the persistence required, and in the end, greater returns may be generated.
The Bottom Line
The cryptocurrency market rises and falls rapidly. I have experienced this first hand countless times and I can assure you that investing in cryptocurrency is not right for everyone.
However, cryptocurrency is an emerging asset, and can be a great place for both traders and long-term HODLers to make consistent gains. So, in order to become a successful cryptocurrency investor, you'll need to consider the following:
Are you able to handle cryptocurrency volatility?
Can you set and stick to a plan without chasing other "new-shiny" coins that emerge?
Is the Fear Of Missing Out something that you can control?
Can you be persistent in your goals?
Your success will be determined by your persistence and if you fail to satisfy multiple items above, then you may perform better by investing in another more traditional asset class, like stocks, commodities, or real estate.
With every trade and investment I make, I'm becoming a better cryptocurrency investor. These digital assets are still so new to the investing world, that there's a lot to figure out and a lot left to experience.
Whether you are a short-term or long-term investor, the world of cryptocurrency has something to offer to you. And no matter what asset you decide to invest in, we're all investors with the same goal: We're trying to build wealth!
So, stay consistent and learn to manage any investing consequences both good and bad, and you may one day become the first cryptocurrency billionaire!