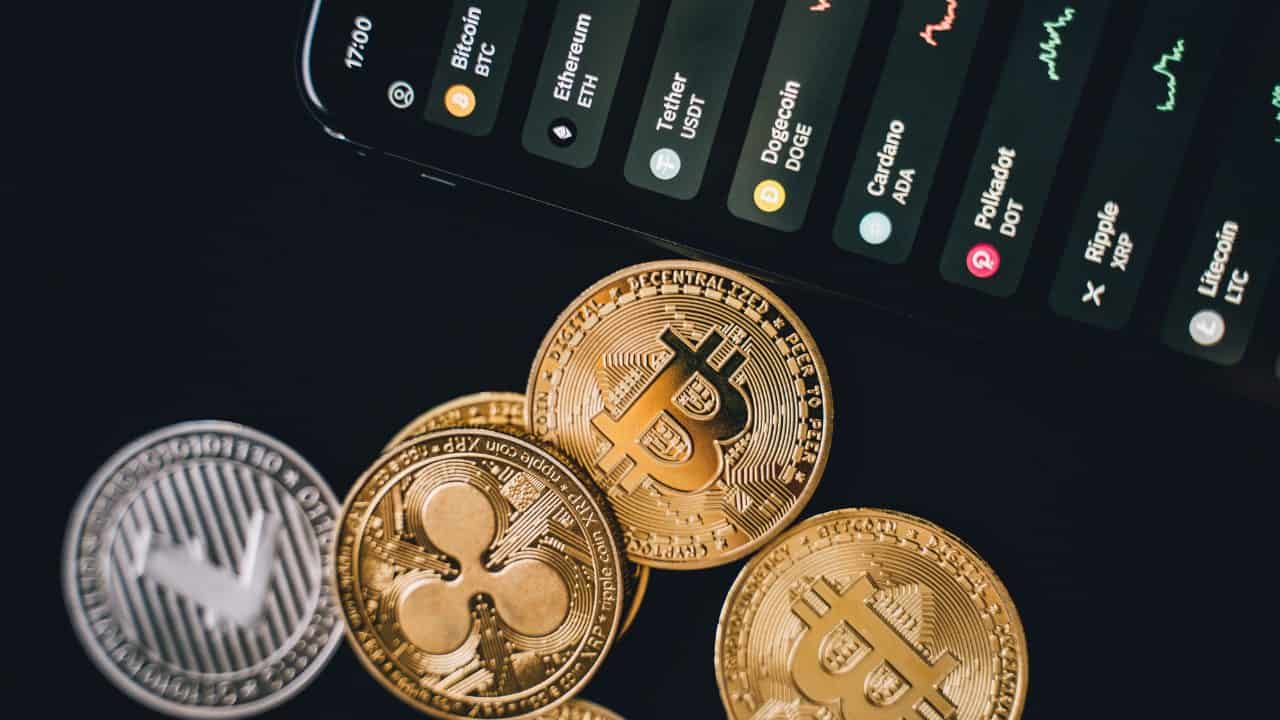 Disclaimer
We only endorse products that we truly believe in. Some of the links below may earn us some extra guac at no additional cost to you. Please pass the chips & thank you for feeding our habit.
Cryptocurrencies had a massive, crazy run during the first four months of 2021. The price of Bitcoin, the flagship cryptocurrency, spiked from $20,000 to $65,000, while many smaller cryptocurrencies enjoyed as large as 10x, 50x gains throughout this period.
A number of market crashes followed during May and June, in which all cryptocurrencies dropped by at least 55-60%.
After the crashes, no significant buying interest followed at discounted prices, which laid concerns about the future of cryptocurrencies.
Although cryptocurrencies enjoyed increasing adoption and valuation over the last 10 years, they have been burdened with a number of risks from day one, which prevented them from getting adopted as a legitimate asset class.
Due to that, when crashes are not followed with significant buying interest, investors become fearful, because at that moment they are not sure whether cryptocurrencies will survive, let alone grow further.
Risks associated with cryptocurrencies include technological limitations, safety issues, and legal uncertainties.
Platform
Fees
Promotions
Link
$0 Fees

Earn up to $250 in BTC bonus when you sign up and fund your new account.

Learn More
0.5% - 4.5% Other fees may apply.
Get $5 in Bitcoin when you complete your first trade.

Learn More
0.9% - 2% Other fees may apply.

No promotions at this time.
Learn More

0.5% - 3.99% 

$20 of BTC 

for new users after trading $100 or more within 30 days.

Learn More
I have been in the cryptocurrency space since 2017 and I experienced at least 5 market crashes, during which these risks were voiced very dominantly both in the crypto community and in the media. However, every time, prices managed to get up from the ground and go to new all time highs. The industry has been growing despite its shortcomings.
In this article, we will discuss what could be next for the cryptocurrency market in terms of adoption and price action. We will additionally discuss a few things that could assist you when investing in cryptocurrency.
But first, let's briefly discuss what a cryptocurrency is along with some short backstory, in order for you to better understand what the future may bring for cryptocurrencies.
What is Cryptocurrency?
Cryptocurrency is a new way of online payment without using a bank, wherever there is internet access. It is a digital currency that constitutes a network of computers around the globe without any center or server.
All cryptocurrency transactions are recorded in every individual computer on the network, known as a "blockchain". The unit of cryptocurrency is a digital coin.
Born in 2009, Bitcoin is the original cryptocurrency. It has always been the most popular and valuable cryptocurrency.
Computer geeks and dark web users were the early investors and adopters of cryptocurrency, who used it to purchase goods, send money to other people, and sell for profit.
During the early ages, the price of Bitcoin rose from as low as 6 cents in 2010 up to $1,000 by the end of 2016.
First Wave of Mainstream Adoption
Cryptocurrency became mainstream in 2017 when the first wave of non-techy retail investors, including myself, had joined the space. Easier access to buy, use, and store cryptocurrencies, in addition to the launch of hundreds of new cryptocurrencies that claim to be more useful than Bitcoin, exploded the interest for this new asset class.
Ethereum, launched in December 2015, paved the way for this new generation of cryptocurrencies and is the main catalyst behind crypto's becoming mainstream. Ethereum is more than just a payment cryptocurrency.
With Ethereum, you can create and trade digital emulations of traditional banking products, like getting interest, borrowing, and exchanging financial assets.
Excessive demand in 2017 by the new class of investors and adopters demonstrated itself on the price of Bitcoin, which spiked from $1,000 to $20,000 by the end of that year, while Ethereum, which was only $1 in January 2016, reached as high as $1,400 by January 2018.
The first era of mainstream adoption generally involved buying cryptocurrencies as a passive investment only, in which investors saw them as the future of money.
They were not usable regularly in daily life because they were yet incapable of handling large transaction volumes of fiat currencies.
Second Wave of Mainstream Adoption
2020 and 2021 saw the second generation of retail investors joining the market. Beefed-up cryptocurrency capacities and much higher capital inflow have resulted in the active use of cryptocurrency products during this new adoption round, unlike the first one.
Today, there are close to 10,000 cryptocurrencies. The majority of them are digital emulations of traditional banking products, such as borrowing and lending platforms, interest-bearing money pools, decentralized exchanges, and stablecoins (cryptocurrencies whose value is pegged to fiat currencies). This category of products is in short called "Decentralized Finance" ("DeFi").
During the second adoption period, the price of Bitcoin increased from $10,000 in October 2020 up to $65,000 in April 2021, while Ethereum hit a high of $4,500.
What Could Be Next For Crypto?
Following the May and June 2021 market crashes, cryptocurrencies are currently at a crossroads. New retail interest will either continue bringing further adoption, or there may be a prolonged downtrend for cryptos. Let's discuss what the coming days may bring in terms of adoption and accompanied price action.
1. Adoption
For a new round of adoption to occur, mainstream retail investors need to invest a larger portion of their capital in cryptocurrency and utilize its products more. The majority have so far approached cryptocurrencies as an experimental investment, mostly allocating peanut money out of their savings to see where their coins would take them.
The primary drawback has been the immense price volatility of cryptocurrencies. People do not like to see a substantial amount of their capital melt by 50% suddenly, which just happened 2-3 months ago. High volatility is likely to continue until cryptos are universally adopted as legitimate currencies and as a legitimate asset class.
So there is a vicious circle here: They are volatile because they are not adopted enough but people do not adopt more because they are volatile. How will the knot be untied? The solution is outrunning the competition, which is the traditional legacy finance system, with activities, technology, insurance, and regulations.
Activities need to incentivize cryptocurrency adoption. As an example, cryptocurrency games on the internet have become very popular recently – you earn cryptocurrency by playing these games. I have been playing Axie Infinity, the leading game in this new space, in which I am able to earn $30 worth of cryptocurrency per day out of a $1,000 investment I made for an axie, the generic name for a game character (it is a Pokémon-style game). These games have been a useful way of generating income among young teenagers, populations who lost their jobs due to the pandemic, and other underprivileged parts of the world, who use their earned cryptocurrencies as a medium of payment to exchange virtual and real goods with each other. Higher participation in these games can facilitate the establishment of virtual economies and fuel the next round of retail adoption.
Technology needs to tackle the price volatility of cryptocurrencies so that people can spend them in their daily life, when buying groceries or a cup of coffee, or paying bills. To do that, you have to know what you will spend when you make a transaction. You are comfortable to spend US Dollars because its value is highly stable. But what will the prices of goods and services be in cryptocurrency terms since coin prices change all the time, sometimes more than 10% in one single day? One solution is the use of "oracles", as it is called, which continuously feed cryptocurrency exchange prices to a vendor, so that a real-time cryptocurrency price can be provided automatically at any given time. There are oracle cryptocurrencies that perform this function, however, they are not used widely as of yet. At the moment, there are only a handful of online stores and physical venues in the world that accept cryptocurrency payments. If oracles can get adopted as an infrastructure, transacting in cryptocurrencies will become much more streamlined and businesses will be able to execute their financial operations with much clarity. Cryptocurrency has always been motivated by pop culture. If mainstream commercial adoption can lift off, where popular businesses adopt cryptocurrencies in their operations, it is likely that the retail demand and adoption will also surge.
Insurance needs to decrease the cost of transacting with cryptocurrencies. Cryptocurrency platforms get congested very easily due to their limited transaction capacity. Congestion causes long waiting hours and astronomical fees when making a transaction, up to 10x of what would normally cost you to execute your transaction. For example, last May, when Ethereum was at its all time high of $4,500, the demand for it went so crazy that I was asked to pay $400 in transaction fees to make an Ethereum payment worth $200! Otherwise, I would have to wait for hours, maybe even days. Average transaction fee would normally be less than 1% of the transaction value.
Plus, Decentralized Finance, which constitutes around 90% of all crypto industries, is too expensive and impractical. Borrowing rates are ridiculously high for cryptocurrencies, reaching up to 100% per year, a consequence of the inherent price and technology risk. In addition, when borrowing, a cryptocurrency collateral that is 150% of the loan amount is required and the collateral can easily get liquidated when its value crashes.
A major reason that the cryptocurrency space is expensive, is the lack of insurance products, which are the backbone of the current, legacy finance system. Insurance is the pooling of risks. When risks are pooled, taking risks become more affordable, which would likely reduce costs and fees, along with price volatility.
I have invested in a cryptocurrency, which insures cryptocurrency assets against hacks, transactions against high fees, and collaterals against liquidation.
Revenues from insurance policy sales are distributed to coin investors as dividends, while policy buyers can for example, borrow from DeFi platforms at lower rates using less collateral, because their risk is pooled among coin holders, like myself, who compensate for triggering events.
If cryptocurrency insurance products get popular in the future, a new round of mainstream adoption may likely come, because they have the potential to make crypto affordable and less volatile.
Regulations need to classify cryptocurrencies as a legal asset class, which will protect people's cryptocurrency holdings and allow the accounting for cryptocurrency payments. You keep your cryptocurrency coins in a software wallet located in your computer, browser, or smartphone. The wallet stores your keys, which are a set of passwords that gives access to your cryptocurrency balance. But software wallets can be hacked, just like your physical wallet getting robbed on the street. This happened to me once, when I got the private keys of one of my software wallets stolen by an impersonator on the web, who drained all funds out of my wallet. The alternative is to store your cryptos in a cryptocurrency exchange, which provides custody for your cryptocurrency just like a regular bank. But even the major cryptocurrency exchanges are only 4-5 years old, so they have not yet passed the test of time. Plus, they are not officially a financial institution, due to which your funds at exchanges are not insured by the government. With a legal financial institution, your deposits are insured by the government up to a certain amount (up to $250,000 in the US).If cryptocurrencies are legally recognized as an asset class, cryptocurrency hacks and thefts would be subject to legal action, while your funds at cryptocurrency exchanges would be protected by law. This way people would have more confidence when investing in cryptocurrency.In addition, if cryptocurrencies are legally recognized as an asset class, businesses will be legally allowed to account for cryptocurrency payments, which can trigger mainstream commercial adoption.
Cryptocurrency is an emerging asset that benefits from increasing adoption but crippled so far by a number of risks, which makes it very volatile.
Regardless, many people see cryptocurrency as the future of money and if it can outrun its competition, prices have the potential to generate explosive returns in the future as global adoption is far from complete.
2. Price Action
Bitcoin, the leading cryptocurrency, crashed from $65,000 to $30,000 in May, in a matter of 10 days, while Ethereum crashed from $4,500 down to $1,700 during the same period of time.
These two are the market movers and usually determine the fate of all 10,000 cryptocurrencies in terms of price action, so other cryptocurrencies suffered similar losses.
After a 2-month hiatus, where prices remained flat at the bottom without any significant buying interest, the cryptocurrency market started to recover in August, where Bitcoin made a rally from $30,000 to $48,000 and Ethereum spiked from $1,700 to $3,400 as of August 16th, 2021.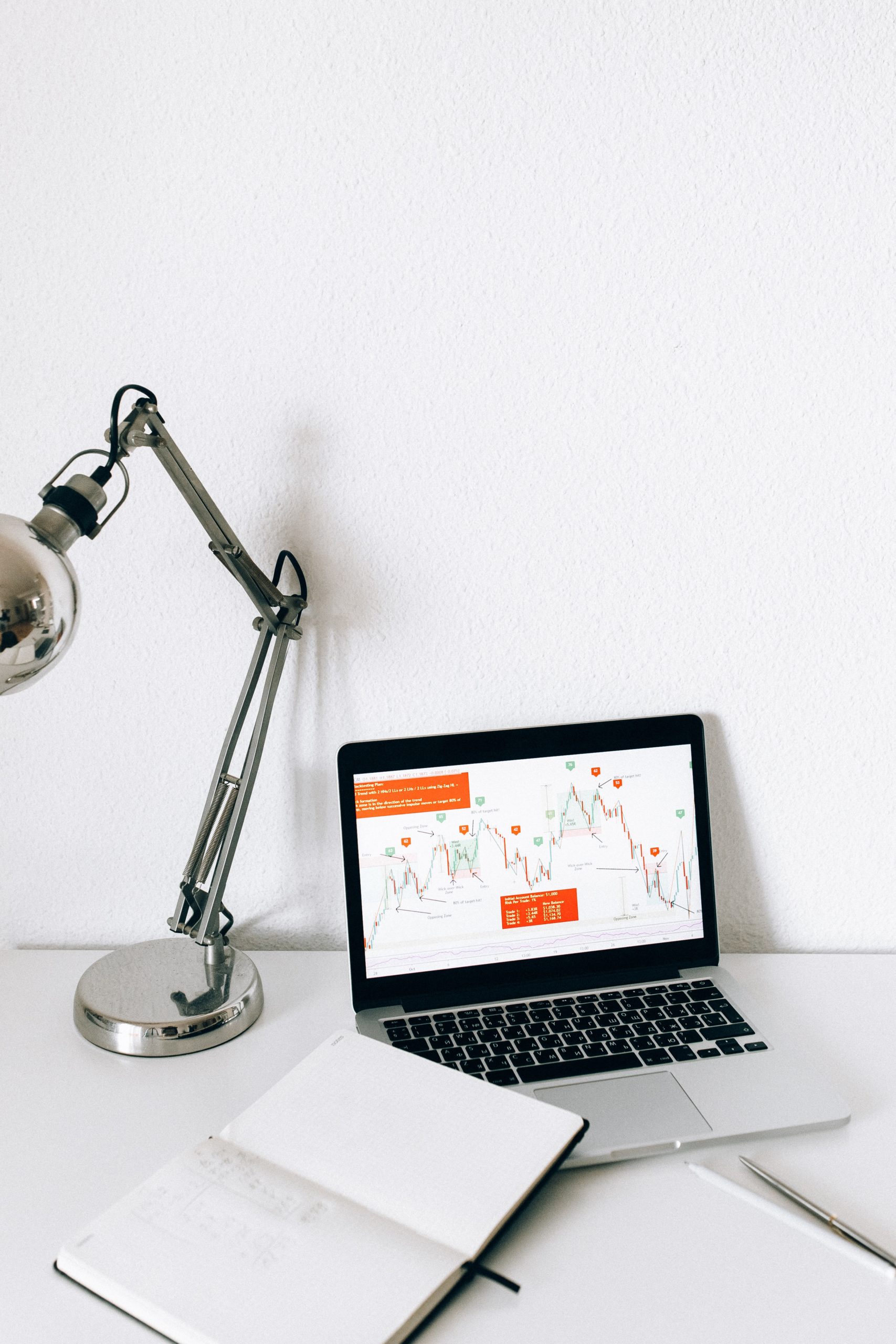 Investors in the market now wonder whether this uptrend will continue and reach new all time highs, or was it just a relief rally that will turn back from here and drop to new lows.
Below are a few critical factors that may impact how cryptocurrencies fare in the coming days:
Stock markets: Stock markets and the cryptocurrency market have historically been highly correlated. Uptrends in stock markets were most likely followed with cryptocurrency rallies. So it would be logical to suggest that some of the capital transferred from the stock markets have pumped up the crypto markets in the past. In fact, the recent cryptocurrency rally in August went in tandem with stock markets. Major US stock markets like Dow Jones, S&P 500, and Nasdaq started to rise on the same date with Bitcoin and Ethereum, which was July 20th and all moved almost identically since then. On the flip side, cryptocurrencies responded very negatively to stock market crashes in the past. For example, the December 2018 stock market crash dropped Bitcoin from $6,000 to $3,000, while the coronavirus stock market crash in March 2020 made Bitcoin crash from $7,000 to $3,800 in one day. Cryptocurrencies are just a smaller, more volatile version of the stock market. They rise more, they drop more but the direction has been the same. We have no record of cryptocurrencies tanking while the stock market is surging. S&P 500, the stock index of the 500 largest publicly traded companies in the US has a total value of $38 trillion, while the entire cryptocurrency market, the total value of all those 10,000 coins, is currently at $2 trillion. So, the cryptocurrency market has a lot of room for growth if investors have more faith in its future. If only 10% of the stock market would move to crypto, it would hike the cryptocurrency market capitalization by 200%!
Interest rates: Today, banks in many countries offer less than 1% interest for your savings. Negligible interest rates have caused investors to look for alternative ways to invest their savings. This increased the demand for riskier assets such as stocks and cryptocurrencies, which was responsible for the cryptocurrency market's explosive price hikes during the last decade.
On the contrary, when interest rates rise, investors prefer to reduce their holdings in riskier assets to benefit more from the safe and guaranteed savings interest income. For example, interest rates in the world started climbing during late 2017.
Bitcoin responded by starting a downtrend from its peak price of $20,000 in December 2017 until March 2020, when it hit the bottom at $3,800, which also marked the date that interest rates started falling back due to the outbreak of the pandemic.
There are widespread expectations that interest rates will be raised in the US due to the recently rising inflation. If interest rates start rising, money may flow out of the cryptocurrency market, which will crash cryptocurrency prices.
Fake Top: The speed of Bitcoin's climb from just $10,000 in November 2020 to $65,000 in April 2021 hints that $65,000 could be a fake top, because this speed was unparalleled during Bitcoin's retail mainstream age. Markets often make a fake top when prices climb too fast. A fake top is not the ultimate top price in an uptrend, which comes sometime later after wiping out the newer, weaker, amateur investors with a crash. So only if $65,000 was a fake top for Bitcoin, it is possible that new all time highs are coming for cryptocurrencies in the following months.
There is never a guarantee to which direction markets will move. Markets are not always rational; prices may still go up without any new developments on the adoption front, or they may fall while the stock market is surging.
You have to consider all of the factors we have discussed and try to find confluence among them before investing in cryptocurrency. This has to be supplemented with establishing a goal and a plan by answering the two questions below:
What is my goal in buying the coin? (Do you want to sell it quickly or hold on to it for the long-term?)
What is my top/bottom price? (If the coin reaches a certain low threshold, you buy, or, if it rises to a certain point, you sell.)
The high volatility of cryptocurrencies can be quite painful when things go the opposite of what you expect, which can take a huge toll on your emotions. A series of such events would ruin your psychology in the long run. Only by sticking to your goal and plan, you will have a piece of mind and be able to tackle cryptocurrency's extreme volatility.
The Bottom Line
Cryptocurrencies have enjoyed massive gains during their early adoption stages helped by very low interest rates and rising stock markets. Early adopters have invested in them because they see cryptocurrencies as the "future of money".
However, further progress can be challenging, because the next round of adoption likely requires the participation of mainstream businesses and millions more individuals, both of which are currently reluctant to invest, due to:
lack of incentivizing activities to use cryptocurrency,
limited technology of our time,
lack of insurance products,
lack of regulations.
So, what could be next for the cryptocurrency market?
History suggests that if the above issues are resolved, further adoption will lift off and cryptocurrencies can be poised for another run as long as interest rates do not rise and stock markets do not crash. However, price is king at the end of the day.
Markets are not always rational and prices may go the opposite of what you expect for an extended period of time. You need to establish an investment goal and an accompanying plan, and hold on to them for dear life to ride the rollercoaster of cryptocurrencies.