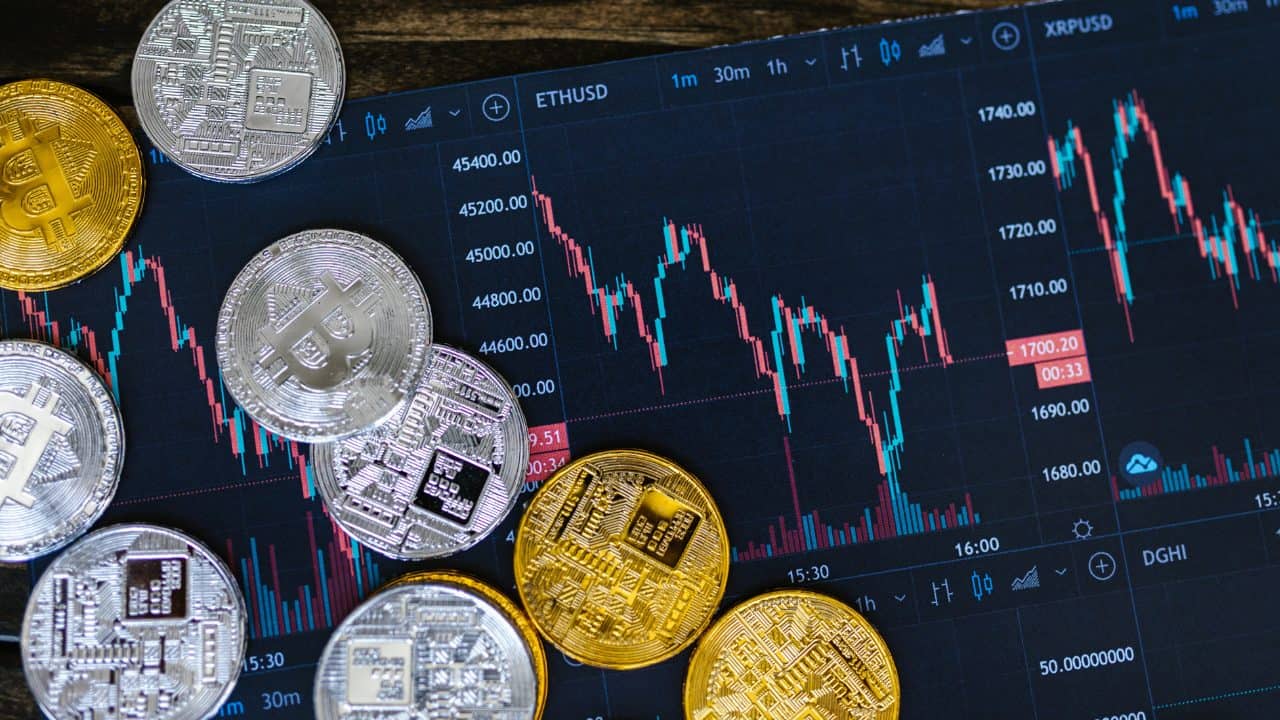 Disclaimer
We only endorse products that we truly believe in. Some of the links below may earn us some extra guac at no additional cost to you. Please pass the chips & thank you for feeding our habit.
"Cryptocurrency is a bubble which will eventually burst.""Bitcoin is not backed by anything real, so it doesn't have a fundamental value."
"Bitcoin is detrimental for the environment."
You may have seen such negative comments in the media recently, since cryptocurrency prices started to crash in May. This is not the first time I've seen this type of news; if you're new to crypto, these headlines may scare you. But if you're a veteran crypto investor like me, you know how to ignore them.
I have been in the cryptocurrency space since 2017 and I can clearly remember at least 5 periods that cryptocurrencies were exclusively slammed in the media. So whenever a new "slamming season" arrives, I just can't stop laughing at it.
Every time in its 10-year history, cryptocurrency prices managed to get up from the ground and go to all time new highs. And while we'd love to see the price of our assets constantly rise over time, we need to digest the fact that sometimes our assets decrease in value.
In fact, market corrections and crashes are a regular occurance in the world of cryptocurrency.
But what's really going on when a crypto drops in value or crashes?
In this article, we will break down what a cryptocurrency is, what's behind price drops & sudden crashes, and everything else you should know before investing in your first coin.
But first, let's briefly talk about what a cryptocurrency is and crypto's place in our current worldwide financial system.
Platform
Fees
Promotions
Link
$0 Fees

Earn up to $250 in BTC bonus when you sign up and fund your new account.

Learn More
0.5% - 4.5% Other fees may apply.
Get $5 in Bitcoin when you complete your first trade.

Learn More
0.9% - 2% Other fees may apply.

No promotions at this time.
Learn More

0.5% - 3.99% 

$20 of BTC 

for new users after trading $100 or more within 30 days.

Learn More
What is Cryptocurrency?
Cryptocurrency is a digital online currency that can be used as a form of payment on the internet. As it is online, it can be used globally, wherever there is internet access. You can use cryptocurrencies to purchase goods, send money to your friends, or buy and sell for profit when its value rises.
The unit of cryptocurrency is a digital coin, which exists solely in the virtual world, where each coin is created by running a software code. This process is called "mining", which consumes a certain amount of computing power (and thus electricity). And, this unique code makes cryptocurrencies nearly impossible to duplicate, because each coin has its own special code.
This code is then placed on a decentralized network of computers known as a blockchain. A blockchain is where all cryptocurrency transactions are recorded online.
Unlike a traditional bank, transactions are not recorded in a single computer or server but are instead recorded in every computer in the network where the record stays infinitely. This is what makes the system "decentralized".
You store your coins in a software wallet which stores your keys, basically a set of passwords that give you access to the blockchain of your cryptocurrency, so that you can review your balance or make financial transactions. In other words, you are your own bank under this system.
In 2009, Satoshi Nakamoto, a person whose identity is still secret, created the first cryptocurrency, Bitcoin. His motivation was to create a new way of online payment that could be used internationally, decentralized without any financial institution behind it.
Bitcoin has been and still is the most valuable and popular cryptocurrency. It was followed by Ethereum, which is a decentralized open-source blockchain system that debuted in late 2015. Today Ethereum is the second largest cryptocurrency after Bitcoin.
Cryptocurrency usage initially started in small, nerdy computer geek communities, along with dark web users in the early 2010s. Throughout the decade, a number of cryptocurrencies have benefited from increasing adoption by less techy, more common groups of people like ourselves.
And today, there are over 10,000 cryptocurrencies on the market.
The early adoption phase created massive increases in cryptocurrency prices. The price of Bitcoin rose from as low as 6 cents in 2010 to $30 in 2011, from $3 to $1,000 by the end of 2013, and from $400 in 2015 to $20,000 by December 2017. In April 2021, it saw a high price of $65,000!
Ethereum also enjoyed similar price hikes albeit in a shorter period of time. Still, the cryptocurrency market is a bit far from mass adoption and from replacing traditional, government-issued (fiat) currencies. By mass adoption, I mean billions of people.
There are a number of obstacles to this: unproven underlying technology (blockchain) in handling the world's load of transaction volume, safety issues, and lack of regulation.
Due to these obstacles, the crypto market remains highly volatile, because no one really knows where it is headed. This can lead to some major drops and rises in the overall price of a coin, which will most likely continue until crypto is enforced as a legitimate currency on a global scale.
What Drops Cryptocurrency Prices?
In the cryptocurrency world, a drop usually refers to prices decreasing by no more than 20% over the course of a week. This is also called a "correction". A correction lasts until new buyers step in and push prices back up. If they don't, prices may just keep dropping and slowly "bleed out". This is called a downtrend. A downtrend can last up to 2 years in the world of cryptocurrencies. In order to become a successful cryptocurrency investor, you'll need to understand why these drops occur, so you can make smart decisions with your money. Here are two of the biggest reasons the price of a cryptocurrency may drop:
1. Sell For Profit:
When prices go up swiftly and sharply, there will be people who want to take profits. This creates selling pressure on the asset, causing prices to dump at least in the short run.
For example, when the Bitcoin price jumped from $10,000 in October 2020 to $65,000 in only 6 months (April 15th), a hefty number of investors sold their coins around that price level in an effort to put their gains into their pockets, after which the price started to drop, because eventually, more people were willing to sell their coins than people who want to buy them. When this happens, the price of a coin drops.
It is just a typical "what goes up, must come down" scenario that occurs in every capital market from the stock market to consumer goods.
2. Savings interest rates:
Interest rates in the world have been dropping since the 2008 global crisis. Today there is zero or negative interest rate (funny, but you pay a bank "interest" to deposit your money, instead of the other way around) for deposit accounts in many parts of the world.
Negligible interest rates have caused investors to look for alternative ways to invest their savings. This increased the demand for riskier assets such as stocks and cryptocurrencies, which was responsible for the cryptocurrency market's explosive price spikes during the last decade. On the contrary, when interest rates rise, investors may prefer to reduce their holdings in riskier assets to benefit more from the safe and guaranteed interest income.
When hundreds of millions do this, it creates downward pressure on risky assets. For example, interest rates in the world started climbing back during late 2017. Bitcoin responded by starting a downtrend from its peak price of $20,000 in December 2017.
Its price kept dropping, as long as the higher interest environment remained, until it hit the bottom at $3,800 by March 2020. This also marked the date that interest rates started falling back due to the outbreak of the pandemic.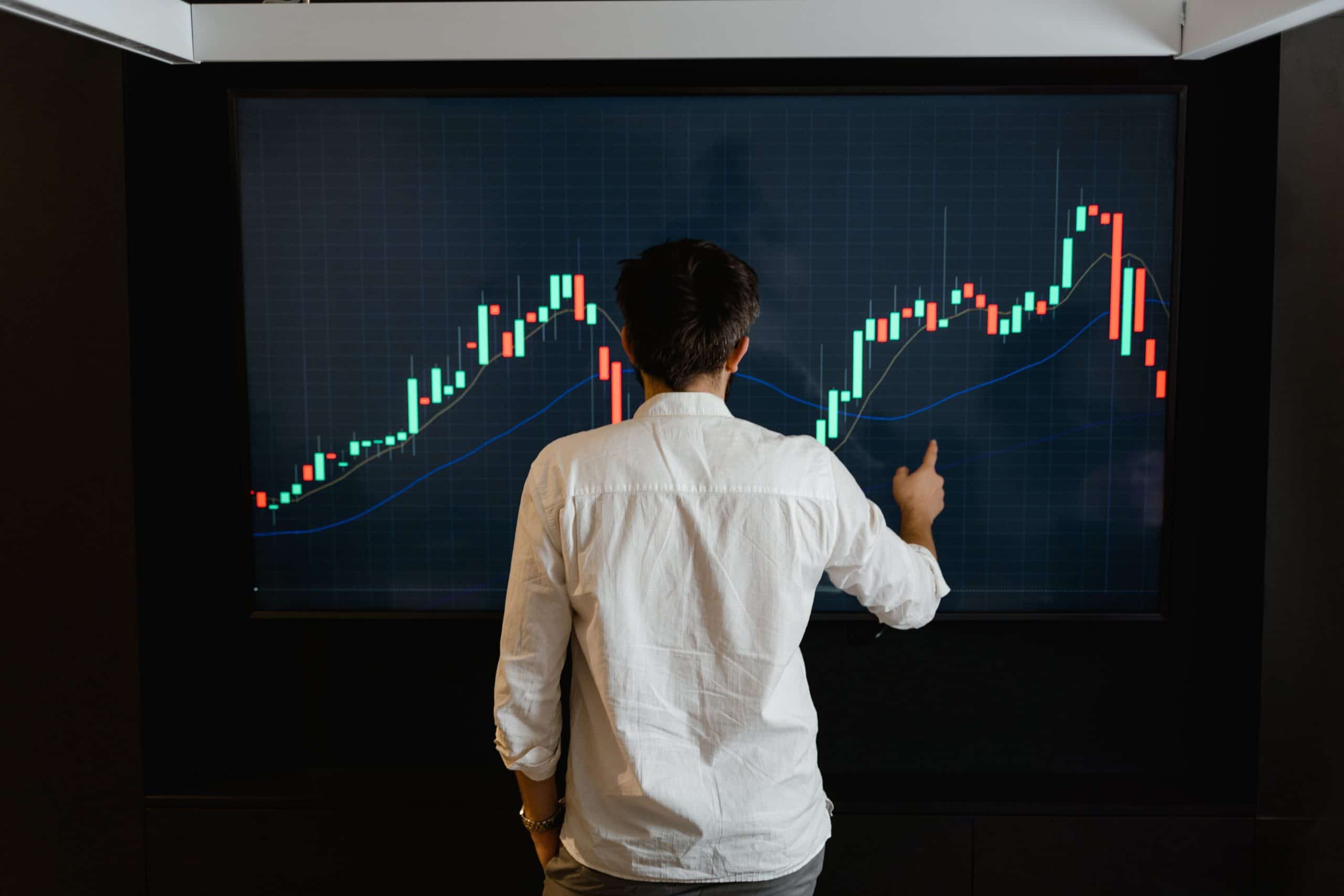 What Crashes Cryptocurrency Prices?
The impacts of profit taking and rising interest rates usually span a larger period of time. However, sometimes a sudden event or news joins the scene, causing a violent "crash". As you can see, cryptos are very volatile; we welcome a 20% weekly drop as normal.
So a crash has to be much bigger and faster. In the crypto world, a crash is regarded as a price drop that is larger than 20% over the course of a single day. I have experienced twice in my life when the price of Bitcoin fell by 50% in one day and 20% in one hour. Such unpredictable price crashes are nick-named a "black swan" event.
Everything is priced on whether cryptocurrency will thrive and replace the fiat currency and the traditional finance system. Any unexpected event or news that undermines this expectation has the potential to trigger a black swan event in the cryptocurrency world, where you suddenly lose a significant portion of your capital.
There are legal uncertainties and technological bottlenecks that cause price crashes. There are also less serious but highly popular factors that knock prices down, which are usually a consequence of today's pop culture.
1. Legal Uncertainties In the Past:
there have been attempts by a number of governments to regulate or ban cryptocurrency usage. The arguments were that cryptocurrencies are used as payment in criminal activity, that mining coins consumes too much energy and pollutes the environment, and that the price instability is a concern for the financial well-being of citizens.
To me, the above reasons are just the magazine side of the problem made to amuse and confuse people. The real reason that governments do not like cryptocurrency is that it poses strong competition against their monetary system.
And governments have the brute force to strike against cryptocurrencies. For instance, the XRP coin (formerly the Ripple coin) used to be the 3rd largest cryptocurrency after Bitcoin and Ethereum. In December 2020, the U.S. Securities and Commissions Exchange (SEC) had filed a lawsuit against the owner company of XRP coin. The company was charged with raising money through an unregistered digital asset securities offering.
This would officially classify XRP as a security and not as a cryptocurrency, which would abolish the primary use case of XRP and make it worthless. And the price of XRP crashed from 80 cents to 20 cents in only 10 days.
So such regulatory black swans are always in the realm of possibility and may continue to happen until most world governments begin to recognize or adopt crypto as a legitimate financial resource.
2. Technological Bottlenecks
Capacity: None of the cryptocurrencies on the market are currently capable of handling the global transaction volume of fiat currencies. Networks would just get clogged if we tried to move the volumes of the traditional finance system to cryptocurrencies. However, the capacity of crypto is increasing every day. The problem is we don't know when cryptocurrency exchanges will be able to sustain all of the world's capital, and this moment could still be several year's away.The famous December 2017 crash of Bitcoin (the same period when interest rates hiked) was a result of its network failing to carry the demand by millions of people flocking to buy Bitcoin. People's funds got clogged in the network for days, following which they escaped in herds to rescue their money. Price dropped from $20,000 to $10,000 in a matter of 5 days.One of the top 3 to 5 most popular cryptocurrencies at the beginning of this year, Avalanche has been such a hype coin that its price skyrocketed from $3 to $60 in January. The excessive demand broke down its network, again turning its investors fearful, which crashed the price from $60 to $20 in a matter of one week.
Security: Hacking issues are the Achilles' heel of cryptocurrencies. A bank guarantees the safety of your funds in case its system gets hacked. However, as nobody owns Bitcoin or other cryptocurrencies, there is no place to contact when your software wallet gets hacked. Cryptocurrency exchange hacks used to be notorious in the past. The most famous hack in history is the Mt. Gox incident. Mt. Gox used to be the largest cryptocurrency exchange, handling over 70% of all cryptocurrency transactions. It got hacked in December 2013 and funds in the exchange got stolen. This crashed the price of Bitcoin by 70% within one week, which constituted a typical black swan event. Today, although the technological and financial capabilities of major cryptocurrency exchanges have improved dramatically, smaller cryptocurrencies still get hacked. The first half of 2021 saw an increasing number of incidents and the value of coins going straight to zero, not even a crash! Cryptocurrency platforms that give interest income to their investors have specifically been the target for hacks. The most popular one was the hack of EasyFi, a cryptocurrency in which $80 million worth of coins were stolen from its platform. The value of the coin went to almost zero and unfortunately I had friends who were heavily invested in this project.
3. Cryptocurrency in Pop Culture:
The younger generations, specifically generation Z and millennials, are the largest population of cryptocurrency investors. This makes cryptocurrency a big component of pop culture. Youngsters often react heavily to developments, news, and influential figures in pop culture. Their reaction to these events can make a cryptocurrency shoot up in value or crash in a matter of hours, days, or weeks.
Environmental concerns: Millennials are very concerned about environmental issues and climate change. In reality, energy consumption in cryptocurrency mining constitutes a very negligible portion of the entire energy demand. However, during "profit-taking" seasons, the media can make youngsters worry about crypto's environmental impacts. As you will remember, this is also an argument that governments use to justify regulations. Such concerns have occasionally resulted in prices crashing, not by governments, but most likely by the panic selling of millennial investors.
Celebrity tweets: There have been many celebrities in the past who showed their support for cryptocurrencies. Kanye West, Snoop Dogg, DJ Khaled, Mike Tyson, Marc Cuban, Jack Dorsey, and Richard Branson are to name a few. There have been instances when their tweets have positively influenced prices. By contrast, some celebrities have also made a negative impact on crypto markets. But none had the impact of Elon Musk. Despite his initial public skepticism regarding cryptocurrencies, Elon Musk is likely the Bitcoin community's most influential individual today, thanks to his rockstar scientist image and over 58 million followers on Twitter. During the last Bitcoin rally (that started in October 2020), all hell broke loose in January 2021 after he added "#Bitcoin" to his Twitter bio, causing Bitcoin's price to spike by 25% in one day. Furthermore, his company, Tesla announced plans to accept Bitcoin as payment in vehicle purchases. Just like he knows how to spike coin prices, Elon Musk is also keen on crashing them back down. On May 13th, Musk posted in a tweet his concern about Bitcoin's enormous energy consumption (see, no surprise after all things we discussed) and announced that Tesla suspended vehicle purchases using Bitcoin until mining activity transitions to more sustainable energy. The community turned extremely fearful and the price of Bitcoin crashed by almost 40% from $50,000 to $30,000 in a matter of 4 days. It can be considered as a lighter black swan event.
Cryptocurrency is an emerging asset that is not yet adopted globally as a legitimate currency, which makes it the wild west of the investing world. Anything at any time can cause a rise or drop in its value. Sometimes, a single tweet can be the deciding factor.
Other times, it's government intervention. These things are not going away and will likely continue to happen until major cryptocurrencies like Bitcoin and Ethereum are universally adopted.
Should You Invest in Cryptocurrency?
In light of the above incidents, expectations, and discussions, let's bring together the good, the bad, and the ugly of cryptocurrencies so that you can weigh out which one is the better choice for you; investing in cryptocurrency or staying away from it.
PROS of Investing in Cryptocurrency:
You are your own bank with cryptocurrencies. Your coins stay in your software wallet  while a bank physically possesses your fiat currency holdings (unless they fit your wallet).
Cryptocurrency is an emerging asset, likely the future of money that you can invest from today. This is because blockchain technology has the potential to replace today's inefficient traditional finance system with one that offers better practicality and convenience to consumers.
Cryptocurrency prices still have the potential to make explosive returns as global adoption is far from complete. Adoption increases demand while demand drives prices up. And as long as there's an interest for it, people will continue to invest.
CONS of Investing in Cryptocurrency:
Too much price volatility even in regular profit taking periods. All asset classes can be subject to swift price increases or decreases, but none can be compared to the drops and crashes of the crypto world. High volatility will likely continue until the coins are universally adopted as a legitimate currency.
Regulations can crash your cryptocurrency to the ground. Whenever money is involved, the government will want its share from the pie. So far, there hasn't been much government intervention in the crypto market. However, no one knows how long this will last and what will happen when major governments do start to regulate the digital currencies.
Technological bottlenecks can always make your investment go to zero. Cryptocurrency is growing, but it's limited by the technology of our time. Any defects in the system's operation can collapse the value of your investment, at least temporarily.
Pop culture can crash the market. A single tweet from Elon Musk could crash the market. It could also send it up by 20% or even 50% in a matter of days. This can make it difficult for you to make a profit on your investment in both the short-term and long-term, and turns crypto into a highly speculative asset, meaning, no one has any idea where a specific coin is going to go next in terms of price.
If you decide to invest in cryptocurrency, you should first establish goals accompanied with a plan. As an investor, it is important to cut out the news and stick to your goals. News can easily make you emotional and it is critical to invest based on facts, not emotions.
Likewise, you should refrain from chasing prices triggered by news or tweets, and always wait for any price action to drop and cool down as people sell for profit. Otherwise, it is common to initially lose up to 70% of your capital in crypto when you buy at or near top prices.
And if you ever get caught in a price crash, you should keep your calm, remain patient and persistent, and wait for prices to climb back up.
The Bottom Line
The cryptocurrency market has violent moves both to the upside and the downside. We love prices going up, but we need to accept losses as they fall. I have been in this space for 4 years and pretty much the same incidents keep happening in a cycle, which sometimes causes prices to drop and sometimes crash them to the ground.
But each time they got up from that ground and went to all time new high prices. So we can be confident that cryptocurrencies are here to stay with us in the future. And we can also be confident that celebrities, news outlets, and governments will continue to drop and crash the crypto market for as long as it exists.
However, the next time you find yourself in the midst of a sudden drop or crash, keep a close on eye on these factors:
dropping due to investors selling their asset for a profit
dropping due to interest rates
crashing due to regulations or pop-culture influences
going to zero due to technological problems
Cryptocurrency investing isn't for everyone, but if you do choose to invest, just know that it is a wild ride. If you do take the path of investing, develop a plan that successfully tiptoes around the above factors, and remember to always stay calm during a crash or drop.
There is a lot of money to be made in crypto, but there is also a ton of money that can be lost. So, stick to your goals in a crash and cut out the media hype to maximize your cryptocurrency earning potential. Or you can become a social media celebrity and try to influence prices yourself with your tweets…