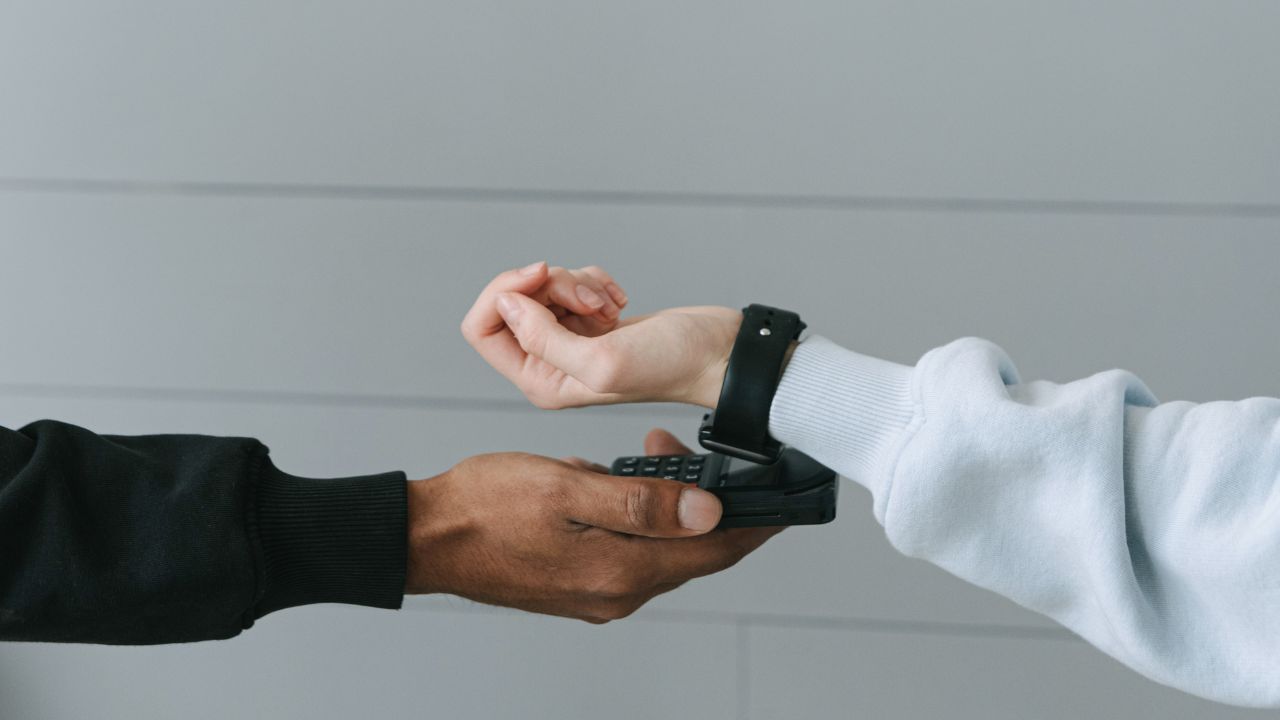 Disclaimer
We only endorse products that we truly believe in. Some of the links below may earn us some extra guac at no additional cost to you. Please pass the chips & thank you for feeding our habit.
Credit card rewards have become something of a hidden treasure among consumers over the years. In exchange for using their cards to make purchases, lots of people are racking up hundreds or even thousands of dollars of rewards.
Some have even been creative enough to score first-class flights and nights at luxury hotels using nothing more than their credit card points.
However, if you're into Bitcoin and other digital assets, then you might be wondering how to take this to the next level by asking: What credit cards have crypto rewards? Since they're still relatively new, a lot of the major financial institutions have not yet gotten involved with cryptocurrency.
However, there are a few platforms to pioneer the trail. 
Investors who are looking for credit cards that offer crypto rewards will want to start with popular crypto exchanges like Gemini and BlockFi. A few other relatively new payment services such as Venmo, SoFi, and Upgrade also have credit card products that give users the ability to redeem their points for crypto.
In this post, we'll review each of these crypto rewards credit cards and see how much you can actually earn. We'll also review the pros and cons of receiving crypto rewards and determine if this is truly the best strategy for you.
5 Credit Cards with Crypto Rewards
If you're an avid credit card user who'd like to take your rewards points to the next level by redeeming them for cryptocurrency, then you've got several great options to choose from.
| Card | Rewards | Crypto |
| --- | --- | --- |
| Gemini Credit Card | 3% on dining (up to $6,000 then 1%), 2% on groceries and 1% on other purchases | Bitcoin or 60+ other cryptocurrency |
| BlockFi Rewards Card | 3.5% back in crypto for the first 90 days (capped at $100, 1.5% on every other purchase | Bitcoin or 8 other coins |
| Upgrade Bitcoin Rewards Card | Unlimited 1.5% rewards | Bitcoin |
| Venmo Credit Card | 3% cash back on top spend categories, 2% on the next top spend category and 1% on the rest | Bitcoin, Litecoin, Bitcoin Cash and Ethereum |
| SoFi Credit Card | 2% cash back | Bitcoin or 30+ coins |
1. The Gemini Credit Card
The Gemini Credit Card is the long-awaited credit line from the Gemini Trust Company, a New York-based cryptocurrency exchange and custodian started by the Winklevoss twins. (Yes, the same ones characterized in the movie about the founding of Facebook "The Social Network".) 
Over the years, Gemini has earned its reputation by becoming one of the first platforms to be regulated by the New York State Department of Financial Services (NYDFS). This means that just like traditional banks, digital currency holdings are held to strict reserve and compliance requirements.
Rewards potential:
The Gemini Credit Card offers three tiers of rewards:
3% back on dining (up to $6,000 in annual spend, then 1%) 

2% on groceries

1% on other purchases
Users can opt to receive their rewards as Bitcoin or any of the other 60+ other cryptos currently available through the exchange.
Another unique benefit is that rewards will be deposited into your Gemini account instantly. Unlike the standard method used by conventional credit cards, users won't have to wait until the end of the month to receive them.
Pro-tip: Gemini is one of the few exchanges that offers a crypto interest account that's available to U.S. clients. Called "Gemini Earn", credit card users can transfer their rewards into their Gemini Earn account and start accumulating up to an 8% yield on their crypto holdings.
Other important details:
Annual fee: No 

APR: 13.24% – 24.24%

Sign-up bonus: No
2. The BlockFi Rewards Visa Signature Credit Card
The BlockFi Rewards credit card was one of the first credit cards to be created that specifically offered Bitcoin as a reward to its users. 
Headquartered in Jersey City, NJ, BlockFi is a major crypto exchange servicing over one million verified users. Similar to Coinbase, customers can use BlockFi to buy and sell cryptocurrency as well as apply for crypto-backed loans. BlockFi holds its funds in cold storage with its partners, including Gemini. 
Rewards potential:
BlockFi offers two tiers of rewards:
3.5% back in crypto for the first 90 days after account opening (capped after $100 worth of crypto earned)

1.5% back in crypto on every purchase
By default, the rewards currency will be Bitcoin. However, users are allowed to change this to any of the other eight cryptos offered on BlockFi if they wish
Additionally, they also offer the following other benefits: 
After a user spends at least $50,000 annually, their rewards yield raises to 2% back in crypto on every purchase

0.25% back in bitcoin on all eligible trades, up to a maximum of $500 in bitcoin each month
Other important details:
Annual fee: No 

APR: 11.74% – 21.74%

Sign-up bonus: No
3. SoFi Credit Card
Many people are already familiar with the popular payment service SoFi. However, their latest product, the SoFi Credit Card, has gotten a lot of attention thanks to its connection with crypto.
This card also comes with some other interesting benefits such as a 1% APR reduction after making 12 on-time payments and complimentary cell phone insurance coverage up to $1,000.
Rewards potential:
The SoFi credit card has a straight 2% cash back reward on all purchases when you redeem it to pay down eligible debt, save, or invest with SoFi. Note that the yield drops to 1% if you use your rewards as a statement credit. 
Those rewards can be redeemed directly into crypto with your SoFi active invest account. The platform has over 30 different coins to choose from. Note that SoFi has a 1.25% spread on all purchases
Other important details:
Annual fee: No 

APR: 13.24% – 25.49%

Sign-up bonus: No
4. The Upgrade Bitcoin Rewards Visa Signature Credit Card
Upgrade is a unique Fintech company based out of San Francisco, CA that breaks the mold on credit management. 
Unlike the traditional method of sending users a statement with a low minimum payment, Upgrade converts a user's transactions into an installment loan with a fixed interest rate. The difference is that users will have a much easier time getting out of debt with Upgrade than they would with a regular credit card by avoiding years of overwhelming interest charges.
The Upgrade Bitcoin Rewards Card adds another level of benefits to this concept by providing users with the ability to convert their transactions into Bitcoin. Though Upgrade has cash rewards cards, they also started offering Bitcoin to attract cryptocurrency enthusiasts. 
Rewards potential:
Upgrade has a simple unlimited 1.5% rewards tier that is paid in only Bitcoin. Rewards are paid out about every 1-2 statement periods only after the transaction has been paid off.
Sales of Bitcoin are subject to a 1.5% transaction fee which will be deducted from your proceeds. Any Bitcoin you sell can also only be redeemed as a statement credit.
Other important details:
Annual fee: No 

APR: 8.99% – 29.99%

Sign-up bonus: Yes. New users will receive a $200 bonus when they also open a Rewards Checking account and make 3 debit card transactions within 60 days of your Upgrade Card account opening.
4. Venmo Visa Signature Credit Card
Venmo, the same payment app that millions of people are using to send and receive money, now offers the Venmo Credit Card. It can be used to rack up cash back or purchase crypto.
Like most new card issuers, this card comes with contactless payment and an app where you can track your purchases or even deactivate your card if it gets lost or stolen. And because it's Venmo, the card also comes with a unique QR code that you can use to transfer money to friends.
Rewards potential:
The Venmo credit card offers three tiers of unlimited rewards:
3% cash back on your top spend category

2% on the next top spend category

1% on the rest
For instance, if you typically spend the most on gas and groceries, then these will be your top two spending categories.
Users will have the option to apply their rewards towards the purchase of any of the following crypto: Bitcoin, Litecoin, Bitcoin Cash, and Ethereum. Venmo will not charge a transaction fee, however, the purchase price will include a spread (i.e., the difference between the market value and the asking price).
Other important details:
Annual fee: No 

APR: 15.24% – 24.24%

Sign-up bonus: No
The Pros And Cons Of Crypto Rewards Cards
It can be very exciting to know that you're going to be rewarded each time you make a transaction. But what's better is the prospect that those rewards might pave the way for you to get involved in the exciting world of cryptocurrency.
There are certainly a lot of good reasons to consider getting a crypto rewards card. However, when compared to the rewards you might get from the major credit card carriers, there could be some potential drawbacks. 
Assuming you're a credit card user who pays your balance in full every month, then here are some pros and cons to think about when it comes to crypto rewards.
The Benefits Of Crypto Rewards Cards
Here are the main reasons why you might want to apply for a crypto rewards credit card.
You'll passively earn crypto.

For doing nothing more than making purchases you were probably going to make anyway, you'll rack up hundreds of dollars in Bitcoin or other cryptos. What's great about that is that it comes at absolutely no expense out of pocket to you.

Your crypto may increase in value. Unlike regular credit card points or cash back which always remain at the same fixed value, crypto has the potential to increase in value – sometimes rapidly. For instance, if these credit cards had been available back on January 1st, 2020 and you opted for Bitcoin as your reward, it would have gone up in price by 300 percent by December 31st of that same year.
You'll dollar-cost average. Although every investor wishes they could buy when prices were at their lowest and sell them when they were at their highest, it's impossible to know when these times are. However, an old but extremely practical strategy for attempting this is to use what's called "dollar-cost averaging" where they'll periodically invest at fixed intervals throughout the year (such as every month or two weeks). This method can also be exercised when your credit card rewards are used to buy more crypto every month.
The Drawbacks Of Crypto Rewards Cards
While crypto rewards may sound awesome, in practice they might not end up being the best bang for your buck. Here's why.
Fees.

When a credit card says that you'll earn a 1 or 2 percent yield in crypto, don't forget there may be fees involved that will reduce this number. On top of that, many exchanges also apply a spread which can further reduce the value of the rewards. It's important to be aware of these charges and understand them before signing up.



Value fluctuation.

The market can go both ways, and sometimes investors tend to forget this – especially those that are new to crypto. There have been several times over the past decade where Bitcoin and other altcoins have crashed in value. That means you may ultimately cash in your crypto for far less than what you originally earned.



The redemption processes.

With most credit cards, redeeming your points for cash or gift cards is as simple as a few clicks. However, with crypto, you'll have to create a separate account and possibly sell it before you can get your money out. Depending on how much crypto rewards you'll earn, that might be a little more hassle than it's worth.



Higher reward potential elsewhere. Naturally, since the major credit card issuers have more capital, they're going to be able to offer lucrative sign-up bonuses and higher rewards yields than these smaller lenders. Depending on the situation, you might be further along to earn standard cash back from one of these other cards and then just use the money to outright buy crypto on your own through an exchange.

What Credit Cards With Crypto Rewards Are Right For You?
Credit cards that pay cash back and rewards points have become an incredible bonus for people who pay off their cards in full every month. However, some cards have taken this potential for rewards a step further by offering Bitcoin and other cryptocurrencies.
There are lots of credit cards that have crypto rewards options. Two very popular exchanges, Gemini and BlockFi, both will give cardholders up to 3% and 3.5% back respectively in any crypto available through their platform.
Alternative financial service Upgrade has a credit card that offers Bitcoin. Users can get an unlimited 1.5% back with every purchase that they pay off.
Several popular payment services are also using crypto rewards to attract new cardholders. Venmo is offering 3% and 2% back on your top spending categories. SoFi is giving its credit users a straight 2% that can be used for Bitcoin or 30+ other coins.
Having a crypto rewards credit card can be a lucrative way to passively earn Bitcoin or other tokens. Not only could your rewards explode in value, but monthly purchases will also force you to invest periodically and take advantage of the opportunity to buy when prices are low.
However, users need to be mindful of any fees and restrictions that may come with these cards. Ultimately, crypto is an investment and there's always the possibility that it may lose its value at any time. 
While there may be some instances where consumers will be better off using the rewards from a regular credit card, those who are really enthusiastic about crypto should consider these options. Even if you've never bought Bitcoin or any other altcoins before, this could be an interesting way to get involved and see what all the hype is all about.