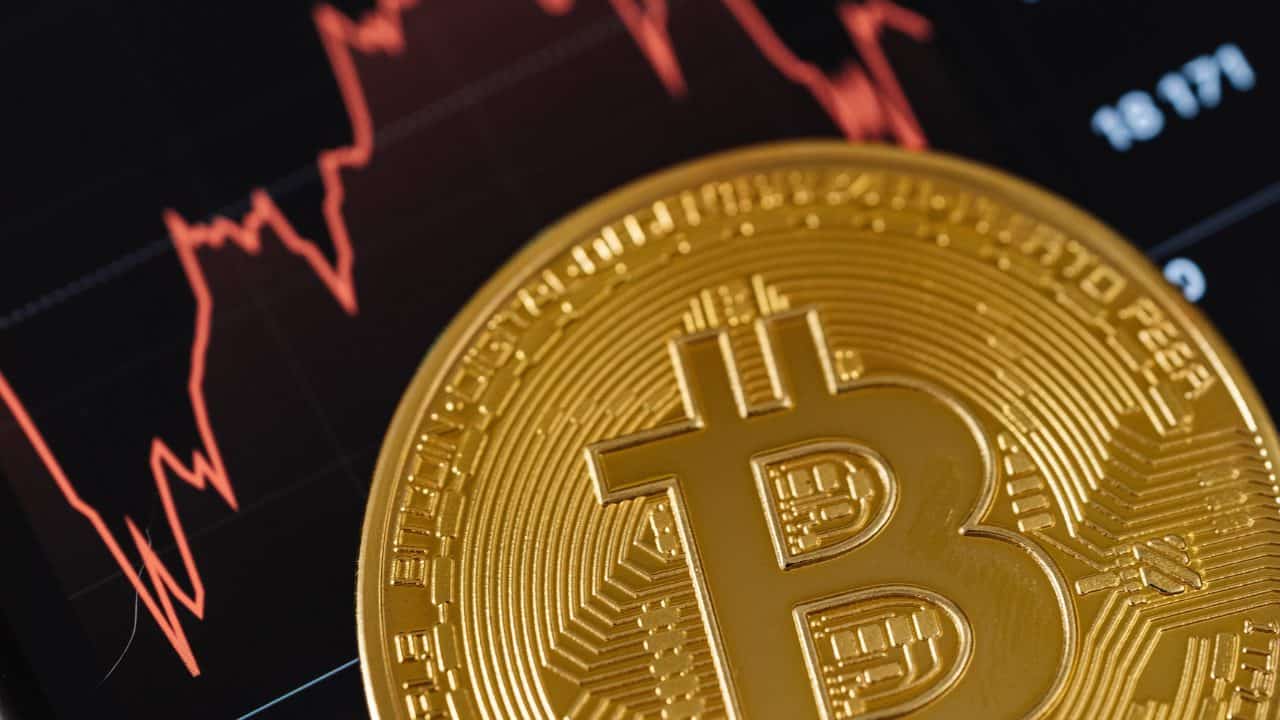 Disclaimer
We only endorse products that we truly believe in. Some of the links below may earn us some extra guac at no additional cost to you. Please pass the chips & thank you for feeding our habit.
Bitcoin enjoyed a massive bull run in 2021, reaching the $64,000 mark in April.
The price of Bitcoin has come down by almost 50 percent since then due to factors like the Chinese government cracking down on Bitcoin miners and "illegal traders," Tesla's recent decision to stop accepting Bitcoin as a payment system due to concerns about the enormous energy demands of miners, and fears about Bitcoin being used to fund the Colonial Pipeline ransomware attack.
Is it time to throw all your cryptocurrency away and find safer things to invest in?
That's a question you'll have to answer for yourself. While the price of Bitcoin dropping by almost 50 percent from its all-time high might seem like a massive loss for those who bought in at the top, I wouldn't say the price of Bitcoin has crashed at this point.
I remember back in 2017 when Bitcoin set a new all-time high at $20,000. The price of Bitcoin then came tumbling down to $2,000. That was a 2000% loss in value. The price went past $20,000 in 2020, before setting its current all-time-high at $64,000.
Like many investors, I sold most of my Bitcoin holdings when the price came crashing down from the $20,000 mark in 2017, even though I knew deep down the price would eventually return to the 20k mark and exceed it in the future.
Platform
Fees
Promotions
Link
$0 Fees

Earn up to $250 in BTC bonus when you sign up and fund your new account.

Learn More
0.5% - 4.5% Other fees may apply.
Get $5 in Bitcoin when you complete your first trade.

Learn More
0.9% - 2% Other fees may apply.

No promotions at this time.
Learn More

0.5% - 3.99% 

$20 of BTC 

for new users after trading $100 or more within 30 days.

Learn More
It turned out to be a wise decision since it would take almost three years for the price to fly past $20,000 and set a new all-time high at $64,000.
Sure, I would not have lost any money if I did nothing and held on to my holdings, and I would have tripled its value at $64,000. However, cashing out around the $17,000 mark allowed me to buy more for as low as $3,000.
Whether you're new to trading crypto, or a seasoned pro, you might be wondering: What happens if Bitcoin crashes again?
Below we'll discuss everything you need to know about the Bitcoin market, what is currently happening, and what may be coming next for the world's most valuable cryptocurrency.
Understanding Bitcoin Price Movements
Many factors drive the volatility of Bitcoin prices. Bitcoin is a virtual currency, and its value is based on speculation. It's powered by an encrypted network of computers that form an electronic ledger that records every transaction.
It's called the blockchain, and the system makes it virtually impossible to counterfeit or double spend Bitcoin.
Examples of factors that can cause Bitcoin prices to swing wildly include:
Negative press that scares potential investors: Bad news about governments taking a hard stance against Bitcoin and bad actors creating negative headlines can scare off potential investors. For example, the Mt. Gox exchange hack that led to many of their users losing their Bitcoin and other cryptocurrencies stored on the platform led to the price of Bitcoin dropping from over $1,000 to about $200
Changes to the perceived value of Bitcoin: One of the factors that make Bitcoin an excellent currency is its fixed supply at 21 million. That makes it less prone to inflation than fiat currencies – which governments control. The more these governments attempt to fix economic issues by printing more fiat currencies; the more likely people will invest in Bitcoin and other cryptocurrencies. This can't happen with Bitcoin because once 21 million coins have been made, no more can be produced. Currently, just under 19 million bitcoins have been produced
Whale effect: Bitcoin has not yet reached a mass market size where investors with significant holdings ($10 million+) can buy and sell without moving the market. Currently, Bitcoin orders that involve such large amounts typically send the market swinging sharply in either direction
Bull vs. Bear Markets
A market is bullish when prices are on an upward trend for a sustained period, typically around a few weeks. Conversely, a market is bearish when prices are on a downward trend for the same amount of time. Other factors that help to determine if Bitcoin markets are bullish or bearish include:
The price of Bitcoin swings by more than 20 percent
The price doesn't return to the low or high that preceded the price swing within a few weeks
Looking at the big picture, Bitcoin has been on an upward trend despite the many bulls and bear seasons it has had over the years.
Bitcoin set its first significant all-time-high in 2014, reaching over $1,000 per Bitcoin. The price then came crashing down, fueled by fears created by the Mt. Gox hack, dropping down to $200. The bear market lasted until late 2015, when prices started to rebound.
The bull market lasted until late 2017, when Bitcoin set a new high at over $20,000. Bitcoin investors became bearish once again in 2018, as prices came back down to about $2,000.
2019 marked the end of that bear market as prices came back up to $11,000. It was a shorted-lived bull run as prices came back down to $5,000 to start 2020.
From that point to April 2021, Bitcoin enjoyed a massive bull run that brought prices to over $64,000. The price has dropped significantly since then, and Bitcoin currently trades at a little over $30,000.
The Difference Between a Crash vs. Price Correction
It isn't uncommon to hear people use the words "correction" and "crash" interchangeably, but these words have separate meanings.
Crash
A stock or cryptocurrency crashes when its price drops by over 10 percent during a 24-hour window. These events are typically fueled by sudden changes or news that scares investors into selling en masse.
Technical factors can also cause cryptocurrency price swings, but the biggest crashes have been fueled by adverse changes to regulations and policies concerning Bitcoin's use, bad press that scares investors, and macroeconomic events.
For example, one of the most significant Bitcoin crashes occurred after the U.S. Financial Crimes Enforcement Network closed down Bitfloor exchange and announced cryptocurrency exchanges that accepted U.S. users would have to register as "money transmitters" to stay in business.
It led to Bitcoin dropping in value by over 73 percent in 24 hours from about $259 to $70. Bitcoin crashed again in early 2020 when the World Health Organization declared a global pandemic due to the COVID-19 virus, losing about 50 percent of its value.
Correction
A stock or cryptocurrency goes through a price correction when its value drops by more than 10 percent over a few days. It is typically a sign that bullish traders have been exhausted, and there are no more new buyers to continue the bull run. As a result, prices start to fall as sell orders pile on the order books
Minor events like negative news can influence corrections, but it is often caused by technical factors like strong resistance levels, decreasing trading volume, and indicators like Bitcoin's Relative Strength Index (a price momentum indicator used to determine if an asset has been oversold or overbought).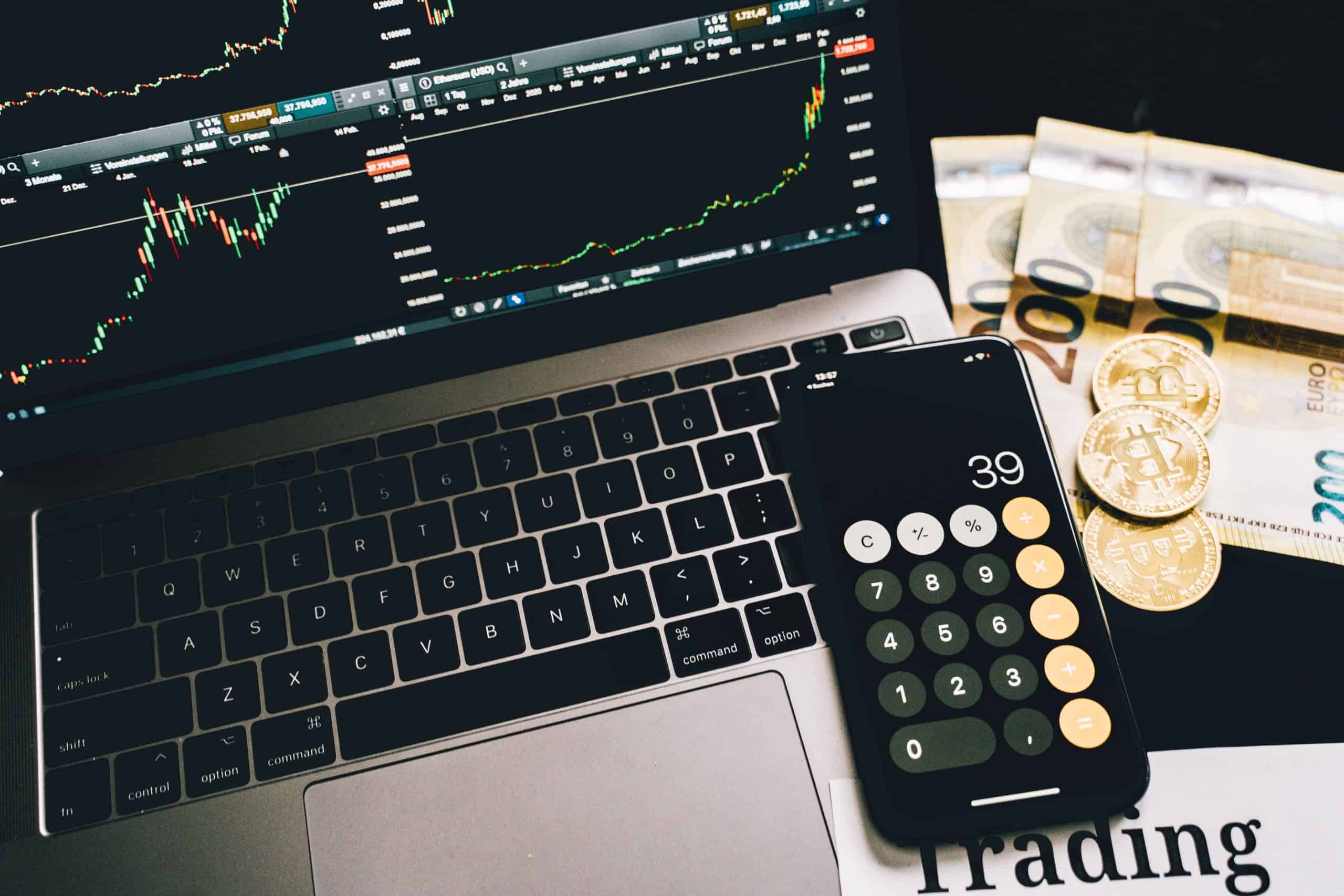 Taking Advantage of Crashes and Corrections
Examine any long-term Bitcoin chart, and it's impossible to miss the generally upward trend. While sudden crashes and price corrections might scare inexperienced investors to sell off their holdings, savvy traders like myself view it as an opportunity to buy more at low prices. As always, only invest amounts you can afford to lose.
It comes down to being able to determine when prices have reached the floor and how high you think the price of Bitcoin will reach in the future.
I like to break up my investment funds into at least four chunks when buying up cryptos during a correction or crash. Regardless of how good you are at studying charts, there are no guarantees your prediction will be correct.
If prices end up dropping after you've made your first purchases, you still have money to purchase more at the new low, which helps increase your portfolio's value.
For example, let's say you purchased four Bitcoins for $100 each for simplicity's sake. If the value of each BTC drops to $50, you have lost half of the value of your investment at that point. Yet, if you broke up your investment capital into at least four chunks and only bought one Bitcoin with $100, you can now purchase two Bitcoins at $50 each.
That's a total of three Bitcoins purchased with a $200 investment. You still have another $200 left to purchase more if the price drops further.
Let's say the price then drops further to $25. You can now purchase four Bitcoins for $100 at that price. That brings you to a total of 7 Bitcoins, and you still have $100 out of your $400 investment fund left. If prices return to $100 per Bitcoin, you now have $700 worth of Bitcoin in your wallet, doubling your investment.
You would have simply broken even if you invested your entire $400 on four Bitcoins when you initially decided to buy the dip.
Practicing good money management is everything when buying on a dip. You should only buy during a dip if you're confident the future value of a stock or asset will be more than you paid for it.
Some of the reasons why a growing number of investors believe Bitcoin and other cryptocurrencies will be valued at significantly higher prices in the future include:
Protected against inflation: Bitcoin developers set the total number of Bitcoin that will be created to 21 million, giving it a fixed supply. If the supply of Bitcoin is fixed, basic economics tells up prices will continue to go up as the demand for it rises
Significantly easier to transfer: The last time I had to send an overseas wire transfer, I had to spend time talking to a rep, barely managed to talk my way out of having to come down to the branch in person, and I paid over $35 in fees. It also took three days for the funds to reach the person I sent them to. Bitcoin and other cryptocurrencies provide a more convenient option with lower fees. Transactions can be completed in as little as a few minutes, regardless of how large the sums being transferred are
Virtually impossible to counterfeit: One of the metrics that make something a viable currency is how difficult it is to counterfeit. Bitcoin is secured on an encrypted blockchain that makes it virtually impossible to counterfeit or double spend. Double spending refers to spending the same Bitcoin twice. The blockchain confirms every transaction with preceding blocks to prevent this from happening
Divisibility: A currency should be easy to divide into smaller fragments to serve as an efficient medium of exchange. For example, most fiat currencies like the U.S. dollar can be divided into 100 smaller units. A single Bitcoin can be divided by up to eight decimal units. Its numerical representation is 0.00000001 BTC, and it's called a Satoshi. This makes it an excellent way to denote the value of any goods and services on any market. It is more divisible than any fiat currency currently being used
Durability: Fiat currencies can be easily destroyed by cutting them up or burning them, but Bitcoins can't be destroyed. You don't have to worry about losing your Bitcoins due to a house fire or boating mishap. It is possible to lose Bitcoins if you lose your private key and other pertinent information used to access your wallet. Those Bitcoins would always exist on the blockchain, though. You just wouldn't have access to them
Utility: This refers to how easy it is to purchase or sell goods and services with a currency. In some situations, like when making online purchases, Bitcoin can be just as convenient as fiat currencies. However, fiat currencies still have the utility advantage when it comes to person-to-person dealings. For example, it's a lot easier to tip the pizza delivery driver with a $5 bill than it is to get their BTC wallet address and send $5 worth of Bitcoin there
Limited regulation: Opening a bank account requires filling out forms and submitting documents like your Drivers' License and Social Security card. In some cases, you might have to wait a few business days to find out if your account has been approved. Things are a lot smoother with Bitcoin. Anyone can set up a free secure wallet and start making purchases or receiving payments. Cryptocurrencies allow unbanked people to conduct transactions globally
The advantages Bitcoin and other cryptocurrencies have over fiat currencies are significant factors that have contributed to the upward trend Bitcoin has enjoyed since its inception. Based on metrics used to measure what makes a sound currency, Bitcoin beats out fiat currencies.
The Drawbacks Bitcoin Will Have to Overcome
Bitcoin is currently used for about 1.7 percent of all global transactions, and speculators expect that number to continue to grow.
There are a few issues that have emerged, though. How quickly these issues are resolved will likely have a long-term impact on the prices of Bitcoin. Some of the most apparent issues affecting the use of Bitcoin include:
High energy demands: Mining Bitcoin uses up a lot of energy, about 0.55 percent of global energy production, primarily generated from fossil fuels. Its miners use more energy than Argentina and most countries on the globe. Rising Bitcoin prices have increased this energy demand since there is more incentive to mine
Stuck transactions: Most Bitcoin transactions are completed within minutes, but some transactions can end up stuck on the blockchain and take significantly longer to confirm. I once waited for over 24 hours for a transaction to confirm. Sending with appropriate fees (the percentage of the transaction miners keep for facilitating it) lowers the odds of a transaction getting struck, but the possibility is always there
Prices are based on speculation, not tangible assets: Traditional investments like stocks are valued based on factors like the value of a company's assets, products, and its history. Bitcoin prices are based purely on speculation, meaning the price is whatever most people feel it should be. That means the price of a Bitcoin could end up being zero someday. While that seems highly unlikely (given the advantages Bitcoin has over fiat currencies like its divisibility, increased privacy, and transferability), there is always a possibility that a better virtual cryptocurrency that doesn't have any of Bitcoin's drawbacks is developed in the future. I think that will occur sometime in the future, and I could make an argument that a better virtual currency than Bitcoin has already been created. In my opinion, Ethereum is a superior cryptocurrency thanks to its smart contracts that make it more than a currency. I wouldn't be surprised if Ethereum eventually surpasses Bitcoin as the most used cryptocurrency in the world
Hostile governments: Another major hurdle that Bitcoin and other cryptocurrencies still face comes from governments worldwide. The Chinese government recently decided to go after Bitcoin miners and illegal traders, prompting a selloff and leaving miners displaced. Bitcoin poses a serious threat to fiat currencies around the world, and more governments will likely take hostile stances against the cryptocurrency wave, while others like El Salvadore embrace it as official legal tender
Concerns about links to criminal activity: Criminal organizations have also realized how effective cryptocurrencies like Bitcoin are for transferring funds globally. News stories that link major criminal undertakings like the Colonial Pipeline hacker attack are typically bad for Bitcoin prices
What to Do if the Price of Bitcoin Crashes
It's more of a matter of when than if prices crash. Crashes and corrections are natural parts of the market cycle, just like bull and bear runs. The first thing you should do is correctly identify what is going on. A sharp dip in prices is sometimes a precursor to prices skyrocketing, and you certainly don't want to miss out on that.
Once you have correctly identified a crash, here are some things you should consider to capitalize off the price drops:
Don't panic and assess the market. Never let a bunch of red candles scare you into doing something silly. Remember, the prices of Bitcoin and other cryptocurrencies have an upward trend in the long term. Of course, that's easier said than done. I remember the first time I purchased an altcoin (any cryptocurrency not named Bitcoin) on an exchange. I can't even remember which coin exactly anymore. Still new to trading at that point, I watched prices drop by almost half and panic-sold all my holdings. I figured I deserved the loss since I barely researched the cryptocurrency. You can imagine how irritated I was when I noticed the price had increased by 600% a week later. I learned two valuable lessons that day: Don't buy any cryptocurrency without researching it and never panic-sell
Figure out what your goals are. They should be carefully defined. Alternating between long-term and short-term trading strategies will cause you more harm than good. It's one of the first lessons I learned trading crypto. I had a bad habit of holding on to short-term trades for too long, which often turned them into long-term investments. In some cases, I was forced to cash out these forced long-term trades at unprofitable prices so the capital could be used for other things. Clearly defining your investment goals reduces your risk of massive losses during crashes and corrections. For example, as a short-term investor, you could cash out your holdings at the first sign of trouble. The slight loss in value due to prices dropping should be insignificant compared to profits made from earlier trades
Consider selling off a good portion of your holdings if the market has crashed and is feeling bearish. Next, break off your investment capital into at least four fractions and start buying back more Bitcoin if you think the price has reached the bottom
Long-term investors don't have to do anything if they are risk-averse, but selling off and buying more at a cheaper price allows you to increase your holdings. Be prepared to hold on to your Bitcoin for up to three years. You might have to wait that long before the price gets back to the high before the crash
Short-term traders can still capitalize off price swings. Prices still go up and down when the market is bearish, so buy low and sell high
It's All Part of the Natural Market Cycle
You will always have to deal with crashes and corrections when trading stocks or assets like Bitcoin. A crash occurs when an asset's price drops by more than 10% in 24 hours, while a correction happens when the price drops by more than 10 percent over a few days.
Bitcoin's recent price correction has undoubtedly cost some investors money, but it also brings opportunities to buy more.
Bull and bear cycles are all part of the natural market cycle. The former refers to the market having an upward trend for at least a few weeks, while the latter means a downward trend that lasts a few weeks.
Given all the recent bad news that have targeted Bitcoin and other cryptocurrencies like China's decision to crack down on miners or innovative companies like Tesla deciding to stop accepting Bitcoin payments, the price of Bitcoin has held up pretty well.
It's a sign that many investors believe in the long-term viability and growth of the cryptocurrency. Long-term price charts also indicate Bitcoin prices will continue to rise in the long run.
One of Warren Buffett's quotes comes to mind, "Be fearful when others are greedy and be greedy when others are fearful."
Here's the reality, Bitcoin's features like its transferability, divisibility, and fixed supply make it a great alternative to  fiat currencies. It's also easier to invest in Bitcoin than traditional investments like stocks, thanks to the limited regulation exchanges have to put up with. The market going through a correction is no reason to panic.
The Bitcoin market might be bearish for now, but it will likely rebound and set new all-time highs if current long-term price cycles continue. As always, only invest amounts you can afford to lose, and remember to break up your capital into at least four units so you can purchase more if prices dip further.