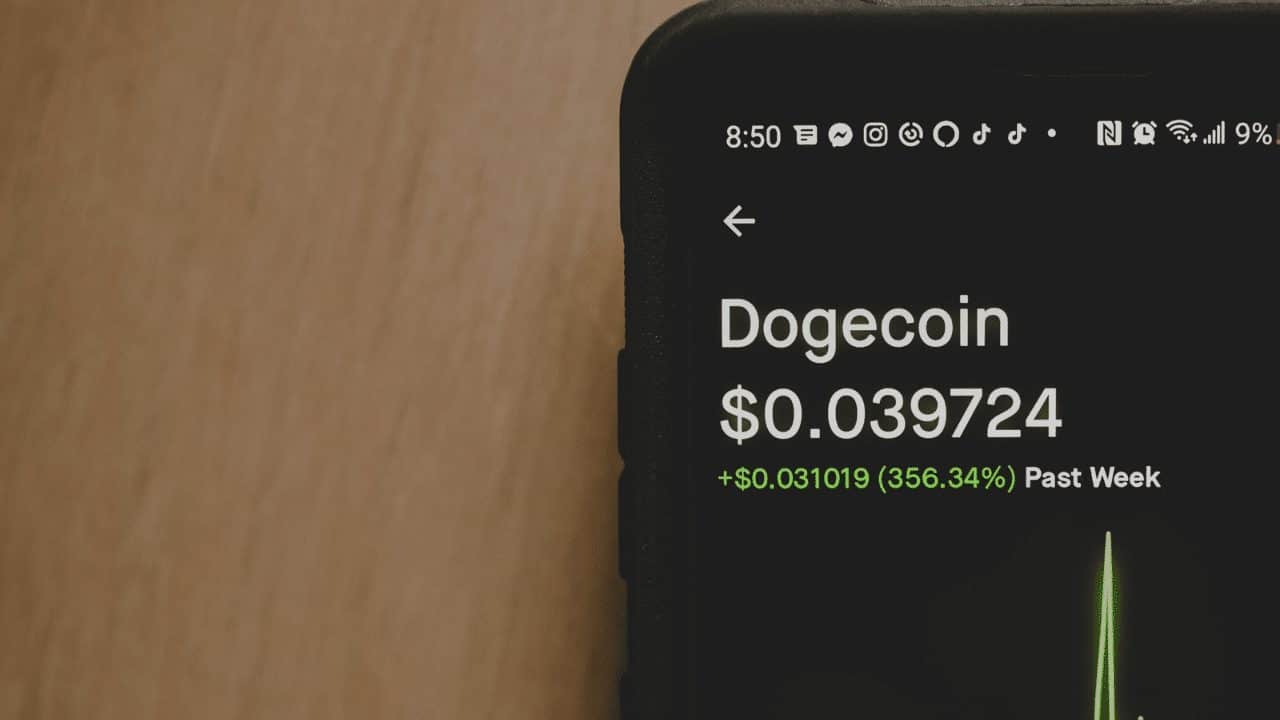 Disclaimer
We only endorse products that we truly believe in. Some of the links below may earn us some extra guac at no additional cost to you. Please pass the chips & thank you for feeding our habit.
Is Investing in Dogecoin Right For You?
An investment in Dogecoin should only be considered if you are into extremely risky investments with the potential to not have any returns in capital.
This is because when you look at the chart of the price history of Dogecoin since its inception, you can see the coin clearly experiences frequent spikes in price, but always returns to the same price of about $0.007 per coin after a period of time.
This doesn't make it a good long-term investment, because its price isn't on a constant incline like Bitcoin's is and doesn't seem likely to generate long term returns from just holding the coin. 
The popularity of Dogecoin is widely based on social media. This can be easily observed as each spike in price the coin has experienced has coincided with an event where it received popularity on social media.
After its initial creation spike, the following spikes were due to cryptocurrency being in the news in 2017 and a TikTok challenge in 2020. And these spikes were years apart.
As a general rule, an investment which depends on its popularity in social media is not something you want to depend on for long-term returns. 
This same tactic of observing the price charts can be employed for any cryptocurrency or stock you consider buying.
Personally, I look for something which has a generally upwards trending trajectory. This doesn't mean that my investments are risk free, in fact, the amount of risk is likely the same whenever you invest your money.
I'm just personally looking for something which is more likely to generate some returns, rather than investing in something like Dogecoin where I am just waiting and hoping for the next social media "spike" in order to sell. 
Overall, the current Dogecoin craze is probably just another spike on the chart of a cryptocurrency which is subject to frequent media induced spikes.
Although the technology behind Dogecoin is sound, it simply doesn't have the following that Bitcoin does, and will likely never be used with any frequency.
And therefore any investment in Dogecoin should be considered risky, as the coin is extremely volatile and unpredictable. 
Should You Invest In Dogecoin?
If you're looking to invest in Dogecoin or any other cryptocurrency, make sure you do your research and always assess your personal goals before putting down any money.
In addition, be sure to compare the digital currency you're interested in against other coins to decide which one is the right investment for you.
Cryptocurrency investing is still fairly new to the business & financial world and there's no telling where it's headed next.
However, by staying up to date with the latest trends, knowing your history, and assessing your own goals and risk tolerance, you can help to reduce any potential losses with digital currencies, and actually start making money if you do things the right way. 
And with serious gains on the line, you'll always want to keep an eye on your options so that you can differential the winners from the "joke" coins and potential bubbles.
Contributor's opinions are their own. Always do your own due diligence before investing.
| Brokerage | Promotion | Link |
| --- | --- | --- |
| | Get up to $250 in BTC | Sign Up |
| | Free $5 in Bitcoin | Sign Up |
| | Start today with $10 | Sign Up |