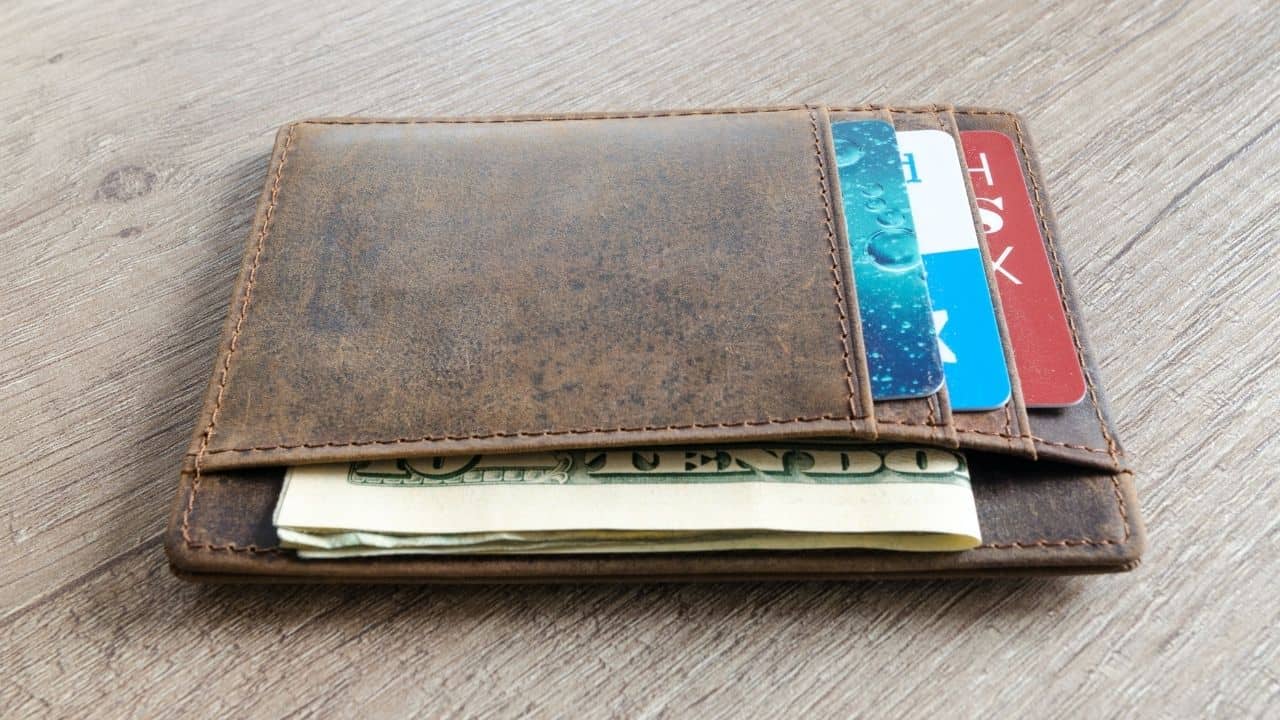 Disclaimer
We only endorse products that we truly believe in. Some of the links below may earn us some extra guac at no additional cost to you. Please pass the chips & thank you for feeding our habit.
If you've never had a credit card before, then you've probably got mixed feelings.
On one hand, credit cards can seem like a world of ease and convenience. And they are! You can use them at virtually any retailer in the world and they're much safer to carry around than cash.
But a lot of people have gotten themselves into trouble with credit cards. I've known plenty of people who let payments slip and their balances swell up. Those are both quick ways to get yourself into debt and labeled as a high-risk prospect to future lenders.
Like many young Americans, I got my first credit card when I was 18 years old. I remember it was a Capital One card and they even let you personalize the design on the front.
I had a $500 spending limit and thought I was such a high-roller!
Thankfully, I never got into any trouble with my cards because my dad was there to guide me on how to properly use them. In this post, I'd like to offer you that same helping hand by showing you how to get started with credit cards the right way.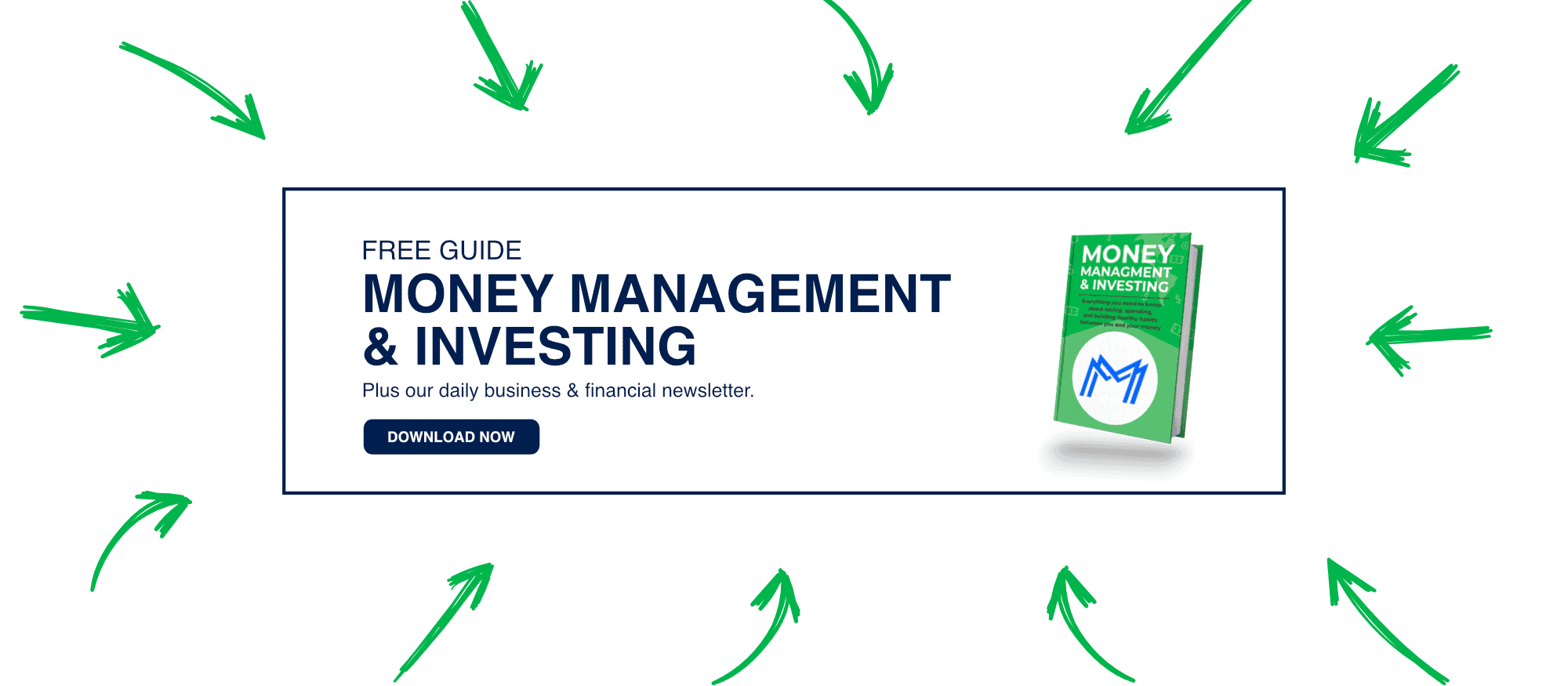 First of All, What is a Credit Card?
A credit card is one of the most commonly used financial products in our society.
Everyone recognizes that when that small rectangular piece of plastic comes out of your wallet or purse that money is about to be spent. But how are these two things connected exactly?
Essentially, a credit card is a short-term loan. Instead of paying for things with cash or check, you can use your credit card to freely buy as many goods and services as you can afford.
Then at the end of the billing cycle, the issuing bank or financial institution will send you a bill for everything you've purchased.
Why would they do this? Because there's money to make on all those transactions!
Credit cards are a $4 trillion-dollar industry. Most credit card companies make their money in one of two ways:
Interest – The money they charge you when you don't pay your balance in full.
Processing fees – The money they charge merchants for the convenience of processing each transaction.
The first modern credit card was offered by Bank of America in 1958 when they launched the BankAmericard. It was a paper card that came with a $300 spending limit and the ability to carry a balance.
It didn't take long for the financial industry to catch on to this money-making opportunity, and now you can find credit cards from nearly every major institution.
How Does a Credit Card Work?
Using a credit card is a relatively straightforward process. Here's how they work:
Make charges. Once you have a credit card, you'll use it as the payment method whenever you shop for things. This is generally free at most stores, However, take note that some small businesses and restaurants have now started a trend of charging customers an additional 3 percent (or so) when they use a credit card as a way of passing on the processing fees.
Receive a bill. At the end of the billing cycle (somewhere between 28 to 31 days), you'll receive a bill from the credit card company. This bill will tell you the current balance is, the minimum payment, and the payment due date. It will also detail out a list of every transaction you made during this cycle.
Make your payment. Once you receive your bill, you'll have the option to pay either the full balance or just the minimum payment. Your minimum payment is usually around 2 to 4 percent of your total balance. No matter which method you choose, be sure to pay your bill well in advance of when your payment is due.
Interest will incur. If you choose to make only the minimum payment or any other amount less than the full balance, then the remaining balance will carry over to the next month. This is called a revolving balance, and you will be charged interest on it (more on this below). If you paid your account in full, then no interest will be charged.
I've gotten in the habit of using credit cards as a quick way to pay for just about every purchase I make. This includes buying things at the store as well as any recurring bills like our utilities, cell phones, Internet, etc.
I've found that it's much easier to track my spending patterns by making all of my purchases with credit cards and then monitoring the monthly balances.
What is Credit Card Interest?
Interest is what a credit card charges you when you don't pay them back in full. When your unpaid balance revolves, you effectively owe the financial institution additional money for the privilege of taking longer to pay them back.
However, if left unchecked, this process can quickly turn into a major problem.
When you look at offers for credit cards, you'll see the interest rate expressed as an APR or "annual percentage rate". This is how much interest the credit card can charge you per year.
According to the Federal Reserve, the average credit card interest rate was 16.28 percent in 2020. However, some cards have been reported as having interest rates as high as 36 percent.
The thing to remember about interest is that a credit card doesn't charge by the year. You're actually being charged interest every day at a rate of your APR divided by 365.
This means that for each passing day that your balance goes unpaid, you'll not only owe interest on the principal but also on any previously incurred interest!
If you've ever heard of compound interest, that's exactly what this is.
However, instead of it working for you (like it does when you invest for retirement), compound interest is actually working against you to the benefit of the credit card company. Here's an example of how that works.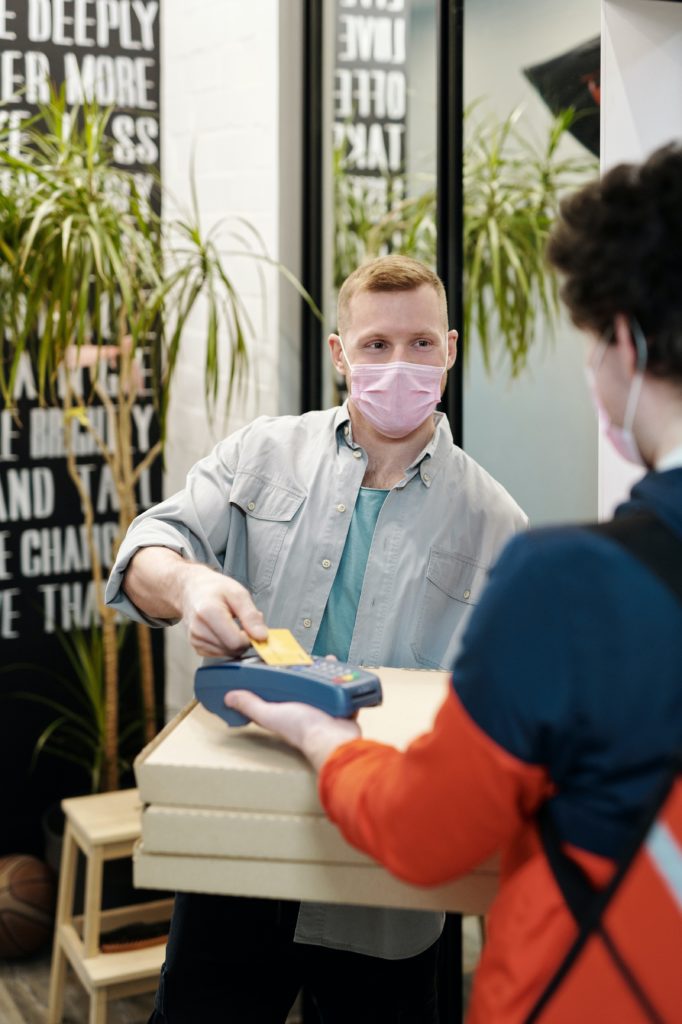 Example of Credit Card Interest
Suppose you have a credit card with a 20 percent APR. You spend $5,000 but are only able to make the minimum monthly payment of $100. How long will it take you to pay it off?
The answer: 8 years and 10 months. During this time, you'll pay a total of $10,503. That's $5,000 towards the principal and another $5,503 in just interest!
You can try this for yourself using this free credit card interest calculator.
Over the years, I've worked with lots of people who have really gotten themselves into some big trouble with credit card interest. They thought that making the minimum amount would be no big deal and that they'd eventually have the whole thing paid off.
However, the problem occurs when you make even more purchases the following month. Not only are you accumulating interest on your unpaid balance, but these new purchases are naturally going to drive next month's bill even higher.
And chances are that if you weren't able to pay off your whole balance last month, then you're probably not going to be able to this month either.
For those coworkers, that was a big issue. Not only were they barely saving any money because their payments had ballooned so big, but it was also causing problems for them later when they wanted to buy a car or get a loan for a house.
This was mainly because the way they were managing their credit had caused their credit scores to go down.
What is Your Credit Score?
Your credit score is a number that a lender will use to determine your creditworthiness. It's on a scale between 300 and 850 where the higher the score, the better they assume you are at managing your credit and the more likely you'll be to get approved for a loan or new credit line.
You'll often also hear people call this your "credit rating" or even "FICO score". FICO stands for the "Fair, Isaac, and Company", the organization which originally developed credit scores.
Today, FICO scores are used in 90 percent of lending decisions within the United States to determine if your application qualifies.
What is a Good Credit Score?
To simplify credit scores, lenders will sometimes lump them into one of five categories:
800-850 = Excellent
740-799 = Very Good
670-739 = Good
580-669 = Fair
300-579 = Poor
Generally, people in the "Excellent" or "Very Good" groups will qualify for just about any credit line and be offered the best interest rates.
People in the "Good" group will be approved most of the time but charged a higher interest rate. People in the "Fair" to "Poor" groups will struggle to get approved, if at all.
I've been shocked by the number of things I've discovered tied back to my credit score. It's not just for credit cards. Your credit score also determines if you'll be approved to open a bank account, purchase insurance, get a cell phone, etc.
It can even affect whether or not you'll be hired by some employers, so keeping a clean and high score is an important factor if you want healthy finances.
How Do You Find Out Your Credit Score?
The only time I used to find out my credit score was when the lender would tell it to me as they were pulling my information for a new loan or new credit line. I can still remember sitting there with my fingers crossed hoping that it was high enough to qualify.
Now, finding out your credit score is pretty easy. Most major credit cards will provide you with it for free when you log in to your account. Note that this may be your FICO score or an alternative calculation such as your VantageScore (a credit score that is similar to FICO).
You can go to certain services and find out your credit score. Credit Karma is a popular one that will tell you your VantageScore. If you truly want to know your FICO score, you can pay to find it out at MyFICO.com.
How is My FICO Score Calculated?
My personal FICO score has been somewhere in the 750 to 825 range for as long as I can remember. What's really helped me to keep it up over the years is knowing which actions to take that will keep it as high as possible.
Your FICO score is based on the information contained within your credit history. This is maintained by the three major credit bureaus (Equifax, Experian, and TransUnion) and can be found in what's known as your credit report.
You can download your credit report for free three times per year (once from each of the three bureaus) and see all of this information yourself.
Contrary to what some people believe, there's nothing that tricky about how your FICO score is calculated. Although the exact formula is proprietary, FICO does publicly make it known that your score will largely depend on five important aspects of how you manage your credit:
Payment history (35%) – Do you make all of your payments on time? Do you always pay the minimum payment due? If not, how many days late are your payments, and by how much money did you underpay? A history of making late payments or missing payments will signal to future lenders that you may be a risky lender. In short, a bad payment history will make it tough to get future lines of credit, and if you are approved, you may see higher interest rates and fees.
Amounts owed (30%) – How much is your credit utilization ratio? This is the amount of money you spent on revolving accounts every month relative to your available credit limit. It's generally recommended that it never exceeds 30 percent. Besides your credit cards, how much money do you still owe on your installment loans (like your mortgage)? lenders like to see you use credit, but not all or most of it. If you're maxing out of the credit that you have, you may be stretching yourself too thin, which may mean that you have fragile finances. Lenders will be wary to approve you of a new credit line if this is the case.
Credit history length (15%) – What is the age of your oldest account, newest account, and the average age of all your accounts? Your credit score is calculated over several years, so having a long credit history shows future lenders that you're an experienced borrower.
Credit mix (10%) – How many different types of debts do you have beyond just credit cards (such as a mortgage, auto loan, student loans, etc.)? Having experience with more than one line of credit makes you more likely to be approved for other lines of credit in the future.
New credit (10%) – How many times has your credit history been pulled in the last 12 months? When you apply for any type of credit, a lender will do what's known as a hard pull. A hard pull will allow them to see everything from your credit history, which will give them all of the info that they need in order to approve or deny your application. In a hard credit check, your score may drop a few points, but it should recover within a month or so. Alternatively, a lender can perform a soft credit check on your credit as well. This involves just a review of your overall score, and it's what lenders will use to raise your credit limit, or pre-approve you for a new line of credit. A soft pull does not hurt your score, because lenders are not actually pulling your entire history.
In a nutshell, as long as you're handling your credit cards and loans with responsibility and not overextending yourself, then you can expect your credit score to do very well.
What Doesn't Impact My Credit Score?
Even though practicing good financial habits is always recommended, not everything you do will influence your credit score. Below are a few common misconceptions:
Your income level – Even though lenders want to know your income when you apply for a credit card, it's not a number that goes into your credit report.
Purchases with debit cards – Because debit cards exclusively use money from your bank account, there's no actual line of credit. Therefore, it doesn't get reported to the credit bureaus.
Adding a spouse or authorized user – Despite popular belief, your credit score doesn't go down when you share an account with someone.
Your personal information – It's illegal for anyone to discriminate against you based on age, race, religion, etc. Therefore, this information can't be included in your credit score.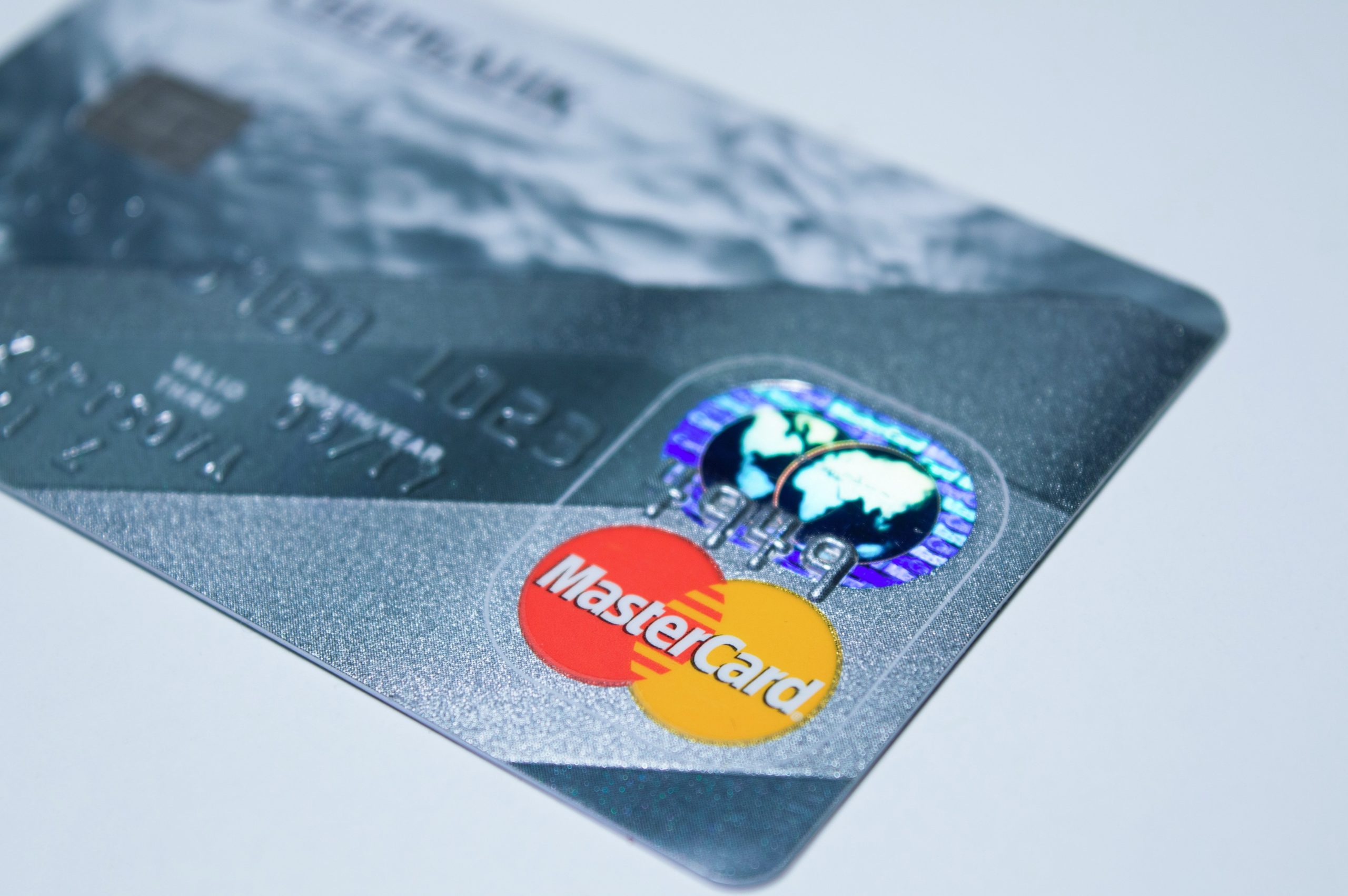 What are the Different Types of Credit Cards?
When you apply for a credit card, there are actually six different types you can choose from:
Consumer credit cards – These are what you'd think of as "regular" credit cards and are what most people apply for. These types of cards are also called "unsecured" credit cards which simply means you don't have to put forth any collateral for the lender to extend you a credit line.
Student credit cards – Because students generally have little or no credit history, they need to apply for cards with lower application requirements. Student credit cards are the same as consumer cards but will accept people with Fair or Good credit ratings.
Small business credit cards – This type of card is marketed to small business owners. They sometimes offer different perks than consumer credit cards that are meant to help the business.
Secured credit cards – Whereas a normal credit doesn't require collateral, a secured credit card requires a deposit before the lender will grant you a credit line. This is because they cater to risky applicants who have a Fair or Poor credit rating.
Store credit cards – A store credit card is one that works only at one specific retailer (or network of retailers). An example would be a credit card for a store like The Gap. You could expect it to work at any store owned by The Gap Inc. which includes Old Navy, Banana Republic, and Athleta.
Charge cards – This is a special type of payment card that enables users to charge everyday purchases without having to pay interest. The reason for this is because at the end of each billing cycle a full payment is expected.
You might think that the only credit cards which you need to be concerned about on this list are consumer credit cards. However, I've personally applied for other types like the small business credit card and been approved.
I was awarded several thousand rewards points for signing up and that enabled me to take a free vacation to Mexico!
What's important is that you understand the differences between each card type. Knowing how each one is beneficial will work in your favor if you need it someday.
How to Get Approved for a Credit Card
I can still remember applying for my first credit card. It was before you could apply online, so I had to mail in the form and wait for over two weeks until I found out whether or not I was approved.
These days, things are much different. You can apply for a credit card online using your smartphone and find out within 30 seconds if you're in business.
Whether this is your first time applying for a credit card or you've done it before, there's a certain sequence of steps you'll want to follow to make sure you maximize your chances for success. Here's what you should do:
1. Check your credit rating
It won't make any sense to apply for credit cards that require Very Good or Excellent credit scores if your current rating is Poor or Fair. To know for sure, check online and find out where you stand. Again, use a free service like Credit Karma to find out your score.
2. Determine which card you want specifically
There are dozens of different types of credit cards on the market. Some cater to people who want the most points or cashback. Others offer introductory low rates if you usually have a revolving balance. Choose the one that will benefit you the most and is also on par with your credit rating level.
3. Have your personal information ready
Nearly every credit card application will ask you the same type of information: Your full name, address, birthday, Social Security number, annual income, etc. Some might even ask you about certain debts like your mortgage. Having all of this information noted ahead of time will help speed up the application process.
4. Fill out the application
With your card in mind and personal information ready to go, visit the official website of the issuing card company. Try to avoid clicking on links from other websites or sponsored ads as these can sometimes take you to phony websites that look authentic but are really there to steal your information.
5. Await approval
Most credit card applications are processed electronically and take mere seconds to complete. But sometimes a manual review is needed (particularly with people who have little to no credit history). If it does, then be patient while the credit card company takes a few days to get back to you and give an answer.
7 Ways to Use Your Credit Cards Responsibly
As someone who's been using credit cards for over two decades now, I can share a lot of good tips. I've not only enjoyed a great FICO score, but I've also managed to avoid ever having to pay any interest and fees.
On top of that, I've successfully acquired dozens of free flights, hotel stays, and thousands of dollars in complimentary gift cards.
Here's how you can do the same:
1. Always pay on time
There's a reason your payment history counts towards the majority of your credit score. Lenders want to know that you're a sure thing and going to reliably pay them back every month.
So, I say give them what they want! Remember that a credit card is just a temporary loan, so by all means you owe it to them to ensure that you make your payments before the due date.
The easiest way I've found to do this is to sign up for automatic payments. Nearly every major credit card company in the world will let you pre schedule your payments by enrolling in this service. This is one of the first things I do with every single credit card I open.
Automatic payments are great because you take yourself 100% out of the equation. They make it virtually impossible to have a late payment ever again.
2. Always pay in full
The other half of making your payments on time is that they have to meet at least the minimum required amount. But by now, you know that paying the minimum amount is a trap designed to charge you interest.
So, I offer a simple solution: Always pay your balance off in full every single month. No questions asked!
This can be done when you set up your automatic payments. Check the box that says "statement in full". By doing this, you'll never have a revolving balance or pay a lick of interest.
3. Keep your credit utilization low
Remember that your credit utilization ratio should never exceed 30 percent for any given card. So, there are two ways you can go about accomplishing this.
One way is to spend less. Keep your spending to a minimum using it for just the bare essentials like groceries or gas for your car.
The other way is to ask for a credit limit increase. After you've had the card for a while and have demonstrated good payment history, most cards will be willing to work with you on increasing your payment ceiling.
4. Open more than one card
Another clever strategy to keep your credit utilization ratio is to eventually apply for additional cards.
For instance, at any given time I have at least 3 active credit cards. This lets me spread out our purchases and artificially keep the credit utilization ratio to about 10 to 15 percent for any given card.
Of course, with additional cards comes more to manage. So only use this strategy if you're able to handle them responsibly.
5. Keep your cards open for as long as possible
Recall that one of the contributors to your FICO score is the length that your accounts have been open. That means the longer you have them, the better it will be.
Back in 2001, I applied for a Discover card. Since it has no annual fee, I've never closed this account and I still use it today. Now that the account is 20 years old, it regularly appears as a positive factor whenever I check my credit, so I see no reason to ever close it.
6. Don't apply for too many new cards at once
Every time someone pulls your credit history, this gets red-flagged on your credit report. If you do this too many times within 12 months, then it can start to detract points from your FICO score.
This is why I say to limit the number of new accounts you apply for in one year. Personally, I never apply for more than 2 or 3 in any given year. Sometimes I go even less than this if I know I have other loans I plan to apply for like a mortgage refinance or auto loan.
7. Exercise responsibility when it comes to credit card rewards
Usually, when I'm applying for a new credit card, it's because I'm after some big bonus offer or promotion that they're running. I'm a big enthusiast when it comes to credit card rewards. But I believe the key to doing this is to be cautious.
My golden rule to credit card rewards is to only buy the stuff you were going to buy anyways. I don't manufacture spending or even let our budget get beyond what was already planned. I just simply put all the purchases we were already going to make on our credit card.
This is important to remember because credit card rewards are designed to entice you to spend more.
For some people, they fall into this trap and it becomes a slippery slope. If you ever get into a position where your balance revolves and you're charged interest, then the 1 or 2 percent in cashback you're making from your purchases will be nothing compared to the 20 percent or so you now owe the credit card company.
In short, be smart and strategic. Buy the things you were already planning to buy, but nothing else.

The Bottom Line
Credit cards have become one of the most common ways for Americans to make purchases. When you're using one, it's effectively a temporary interest-free loan.
However, if you don't pay it off in full, then your balance will revolve and you'll be charged interest daily.
Interest is one of the main ways that credit cards make their money. Unfortunately, every day that your balance goes unpaid, interest will build on top of both the principal and any previously charged interest. This can quickly spiral out of control if you're not careful.
The way you manage your credit cards will influence your credit score. Your credit score is a number representing your creditworthiness to potential lenders. The higher your score, the better.
Credit scores are calculated based on the activity contained within your credit history. Things like making payments on time, how much you owe, how long your accounts have been open, etc. will all contribute to your score.
Applying for a credit card is fairly simple. You can decide which type of card you'd like to open (consumer, student, etc.), go to their website, and then fill out an application online. Most are processed in seconds.
After years of managing our family's credit, I can tell you that making your payments on time and in full will be one of the smartest decisions you'll ever make.
Be mindful of your balances and avoid closing accounts if you don't have to.
The longer you practice these good behaviors, the more it will be reflected in your credit score. That's going to help you out when you apply for a mortgage, purchase a new car and nearly every other aspect of your finances.