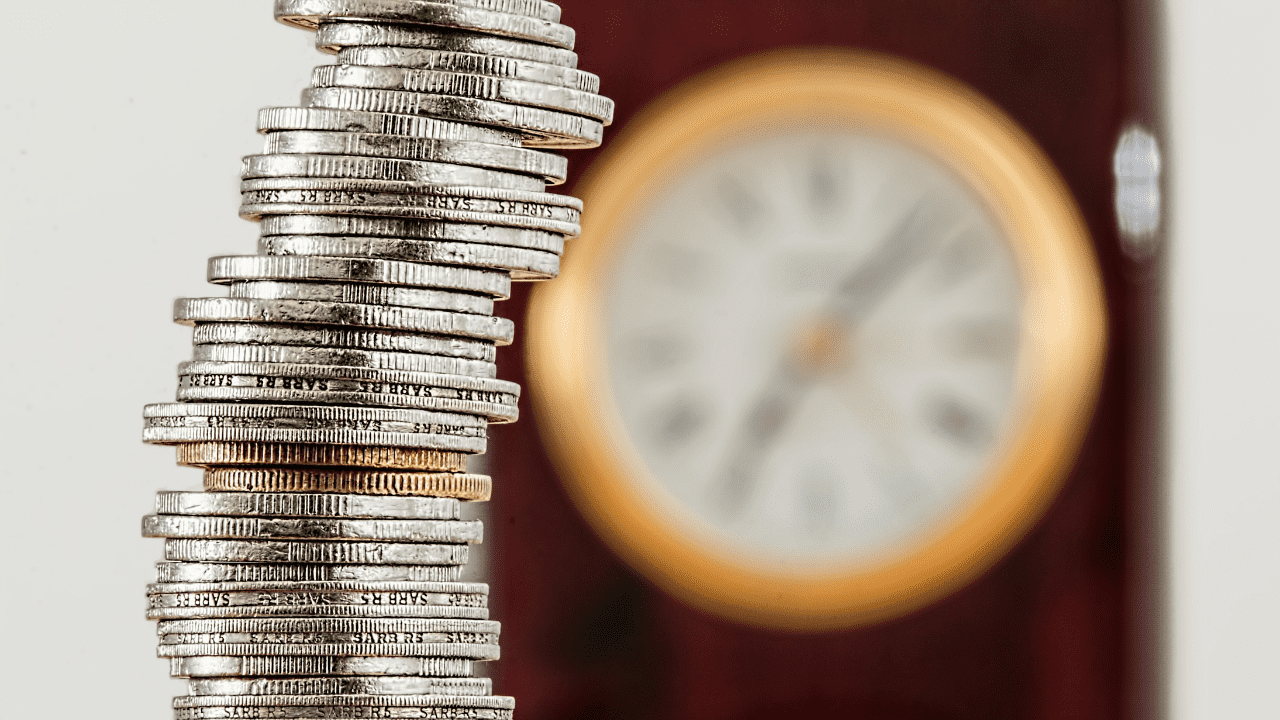 Disclaimer
We only endorse products that we truly believe in. Some of the links below may earn us some extra guac at no additional cost to you. Please pass the chips & thank you for feeding our habit.
So, you're thinking about buying a home? Congratulations!
Purchasing a home is a massive step, and if you're considering buying, chances are you're financially stable and willing to take on more responsibility.
Before you take the leap, we want to help you find out how much you can safely spend, based on your current income and financial obligations.
Here's what you'll learn:
How much money to save before you start shopping for a home

How much you should spend on monthly mortgage payments

How to determine your ideal home price
How Much Does A Home Cost?
If you've never owned a home before, you might think "Well, I pay $900 a month in rent right now. Wouldn't it be better to invest that $900 into a home?"
That kind of thinking could get you in trouble — especially when bankers are working harder than ever to earn profits, which that can only do by convincing you to go deeper in debt.
The reality is that there are several expenses related to homeownership that you don't have to deal with if you're a renter. In addition to putting a downpayment on a home and making monthly mortgage payments, homeowners also pay for:
Closing costs and miscellaneous expenses at the time of purchase

Mortgage loan interest

Private mortgage insurance (but we can show you how to get around this!)

Home insurance

Property taxes

Maintenance and repairs
Does building wealth require discipline and planning? Sure. But that doesn't mean you have to pass on all the luxuries life has to offer. 
If you're wondering whether you should check out that expensive luxury condo downtown or the small, practical home down the street that's priced just right — keep reading and we'll guide you through it!
TIP: If this is your first time buying a home, be sure to check out our First-Time Home Buyers Guide, where you'll find tips for saving money and cutting costs when looking for a new home!
Downpayment
The size of your downpayment has a massive effect on the cost of your home and on your monthly mortgage payments.
We recommend a downpayment of at least 20% of the purchase price of your home.
If you put down less than 20% of the price of your home, you can expect to pick up the bill for your lender's private mortgage insurance (PMI).
For example, if you purchase a  $285,000 home, you can expect to pay an additional $285/month for private mortgage insurance — on top of your mortgage payment, home insurance, and property taxes.
To ensure that you don't throw your money away on expensive insurance that does nothing for you (PMI protects your banker only), make a minimum downpayment of 20% when you purchase your home. 
Then, you can ask your banker to remove the PMI from your mortgage contract. Or, if you pay a 22% deposit, they can't legally charge you for their PMI.
Don't allow aggressive lenders to talk you into purchasing a home with a super-low deposit!
Some bankers will allow you to take out a mortgage loan with just a few thousand dollars down, but that will cost you a small fortune in interest (and PMI) over the lifetime of your mortgage.
Remember, bankers earn interest on every dollar you borrow, so they're motivated to encourage you to borrow more than you can afford.
You can avoid pushy salesmen by visiting Credible.com for quotes or for personal advice from one of their licensed loan officers. Since they are non-commissioned, they will never try to upsell you!
Recommendation: Downpayment of at least 20%
Expenses
Buying a home costs more than the listing price. 
There are closing costs, insurance, taxes and other expenses that must be paid at the time of purchase.
Here is a list of the expenses involved in buying a home:
Down Payment

: we recommend 20% of purchase price

Closing Costs

: 1.5% – 2.5% Of Total Purchase Price

Reserves

: Equal To Two Mortgage Payments

Additional Expenses

(survey, appraisal, and inspection fees): $600 – $2000

Home insurance and property taxes

: Equal to six  months of taxes and insurance
If you can pay the above costs at the time of purchase, then you'll only need to take out a loan for the mortgage — which means you can buy a better home because you won't be paying interest on those expenses or adding them to your monthly mortgage payments.  
The downpayment and additional expenses of buying a home can seem overwhelming, especially to first-time buyers, it's not out of reach.
Once you've paid off all your major debt and built a savings account equal to six months of living expenses, you'll be able to save for your new home more quickly.
Remember – you can always start a business or pick up a side hustle to earn money quicker.
What Size Mortgage Payments Can You Afford?
Now that you understand the costs involved in purchasing a home, let's take a look at what size monthly payments you can afford.
We recommend a monthly mortgage payment budget of no more than 25 – 27% of your net income (your take-home pay, after taxes), provided that allows you to follow the 75/15/10 plan.
The 75/15/10 budget plan divides your income into three categories: spending (75%), saving (15%), and investing (10%). 
75/15/10 means you spend no more than 75% of your income, including housing costs, all of your living expenses, and your luxury and fun spending. 
Once you've built a full emergency savings fund equal to six months of living expenses, you would stop saving and invest 25% from that point on.
For example, if you and your spouse each earn $3,000 a month after taxes, then your total net household income is $6,000 per month.
At $6,000 net income per month, you can figure a mortgage payment of $1500 per month (25%).
How much your monthly mortgage payment will cost depends on the price of your home and the interest rate you get on your mortgage loan. 
To cut the cost of your interest rate and get the most bang for your buck, visit Credible to compare rates and get pre-approved in minutes.
Just a reminder: If you plan on having children and one spouse will stay home full-time, be sure to budget based on one income instead of two.
Recommendation: Keep your mortgage payments to 25 – 27% of your net income, provided you can still follow the 75/15/10 rule.
How Much Should You Spend On Your Home?
Now that you understand how much you can afford to spend on monthly mortgage payments, let's take a look at how that relates to the overall price of your new home.
Unfortunately, figuring your mortgage payments isn't as simple as dividing the price of a home into 30 years worth of monthly payments, since you'll also have to pay interest on the loan.
Interest rates play a major role in determining how much you really pay for your home.
A small difference in rates can make a serious dent in your monthly payments and in the overall price of your home.
That's why we recommend comparing quotes at a site like Credible to get an accurate idea of what price range you should shop for, based on your ideal monthly mortgage payments.
Credible lets you quickly access personalized mortgage quotes from several lenders, so you can compare and find the the most competitive interest rates.
Credible also allows you to get pre-approved, so you can immediately make an offer when you find the right home.
Compare Mortgage Rates At Credible In Under 5 Minutes
Recommendation: Compare mortgage loan rates at Credible.com to discover how much home you can afford based on your ideal monthly mortgage payments.
Getting The Best Home For Your Budget
By saving for a downpayment and home buying costs, you can reduce the overall price of your home and get a better house for less money.
Comparing mortgage loan quotes is one of the best ways to determine how much home you can afford, since it factors in current interest rates.
*Advertisement from Credible Operations, Inc. NMLS 1681276, not available in all states. Click here for important information about Credible's licenses. Address: 320 Blackwell St. Ste 200, Durham, NC, 27701.
Keep Reading: