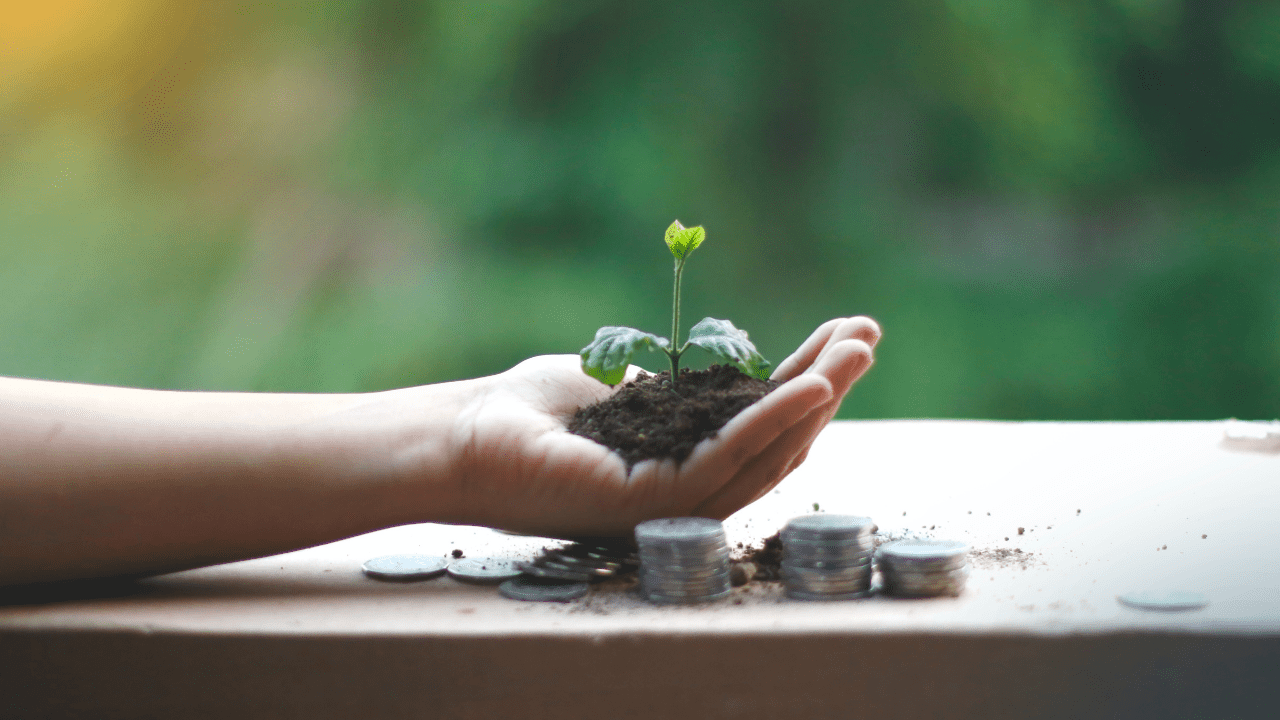 Disclaimer
We only endorse products that we truly believe in. Some of the links below may earn us some extra guac at no additional cost to you. Please pass the chips & thank you for feeding our habit.
My first job working full time found me behind the wheel of a truck 9 to 10 hours a day making deliveries. Little did I know that drivers topped the list of most dangerous — and often fatal — jobs in the US according to the Bureau of Labor Statistics.
Thinking back to those days and the other drivers weaving in and out of traffic in front of my wobbly, slow-to-stop box truck on the Brooklyn Queens Expressway, the accident and fatality statistics aren't too surprising.
At the time, my employer offered life insurance as a work benefit. I didn't have to pay for my group coverage. However, if I knew then what I know now, I would have reexamined my strategy for life insurance as well as other types of financial products. 
Truthfully, I didn't pay much attention to my life insurance policy at the time. When we're young, many of us feel invincible, almost like superheroes. As a boy, I even broke my arm once trying to fly. And I did fly, briefly. I just had a bit of trouble with the landing. 
The unexpected can happen to any of us, whether driving, flying, or due to another cause. We all need life insurance. Those of us among the group that sometimes tries to fly clearly need it more than others.
You don't want the unexpected to happen, and you don't want insurance that doesn't cover you when it does. That's why you should also read up to understand how life insurance works. With that knowledge, you'll be able to pick the right coverage to fit your needs.
Who needs life insurance?
When you start your first job, one of the many things you'll need to learn is how employee benefits work. Life insurance is a good example of a work benefit because so many employers offer group life along with health insurance as part of a benefits package for full-time employees.
Sometimes, your life insurance coverage even comes free, paid by the employer. Not bad. But being not bad doesn't always make something the best strategy or the only option you should consider, especially when that decision affects your finances.
To be honest, life insurance isn't much fun to think about. Maybe that's why nearly 30% of people only have coverage through work, and almost half of us don't have coverage at all. After all, a life policy pays a "death benefit", and who wants to think about that?
But life insurance is an important financial product to understand and the truth is that you may need more coverage than your work policy provides.
Let's explore some life insurance options and, just as importantly, why we even need life insurance coverage to begin with. We'll also take a look at policy limits, and if an employer group life policy provides enough life insurance protection for all of your financial obligations. 
If you have debt or if someone depends on you financially, getting life insurance coverage helps provide financial support for family and loved ones. This means nearly everyone needs life insurance. Common types of debt many of us have include car loans, mortgages, or student loans, especially if a parent or spouse cosigned the loans.
You should also consider final expenses when building your coverage strategy. Final expenses include funeral or burial costs but may also include any lingering medical bills.
A great place to start searching for life insurance is with Policygenius, a free online tool that compares all of the top insurance brands on the market, and shows you how to get the lowest prices on your policy every single time.
Is my life insurance through work enough?
For most people, it's best to think of a group life insurance policy as an extra policy to give loved ones a bit more help. Employer-provided group policies aren't designed to be your only policy. In fact, many benefit plans also offer supplemental life insurance policies, which indicates that the base coverage probably isn't enough.
If you don't have to pay for your coverage, there's really no reason not to take the group policy that's offered. Free is a good price. However, there are plenty of reasons not to use your group plan through work as your only coverage. Let's dig into some of those reasons:
Group life policies limit the death benefit:

Your policy coverage limit is often set at a low figure, like $10,000 or as a multiple of your annual salary, often just 1 year.

Benefits may be taxable:

If your employer took the premium cost as a tax deduction (that's a good bet), the benefit paid to your beneficiaries may be taxable. This can take a big bite out of funds your family needs.

Your life insurance coverage is tied to the job:

On average,

we change jobs about 12 times in our lives

, according to data from the Bureau of Labor Statistics. Sadly, your group life insurance won't travel with you on life's journey as you change employers or even start your own business.

Instead, you'll have to find a replacement policy, which can become more expensive as you get older.
An individual life insurance policy gives you more control over the amount of coverage you can purchase when compared to a group policy through your employer.
For example, if your policy through work provides a death benefit equal to 1 year of salary at $40,000, this policy by itself won't be enough if your long-term financial obligations are $400,000. In this case, you'll need additional coverage.  
The good news is that for younger shoppers, life insurance is usually super inexpensive — unlike auto insurance. The cost of insurance reflects the probability of a claim, which is why auto insurance is often more expensive for less-experienced drivers.
Youth gives you an advantage when buying life insurance, though. If you're young and healthy, solid life insurance with affordable premiums can fit into any budget. Healthy habits can keep rates lower if you need coverage later in life.
Compare life insurance quotes free with Policygenius
Ok. I need more life insurance. How much coverage do I need?
An old rule of thumb for life insurance coverage suggests that you should buy an amount equal to 10 times your salary. Using this rule of thumb, you can see how a group life policy that only offers 1 times your annual salary might not be enough.
Agents and financial planners have also used similar methods of estimating life insurance needs, such as using a 15x multiple or even a 20x multiple. While using a higher salary multiple provides more protection for loved ones, the trouble with all these older methods of calculating life insurance needs is that the multiple is arbitrary.
The resulting figure doesn't consider your real-life needs.
A better strategy is to do the math. Add up the money you owe and your long-term financial obligations that you want to pay for with your policy. Then subtract any coverage you already have, such as a group life policy through your job.
For most of us the number will be much higher than the annual salary coverage amount that comes with many group life policies.
How does group life insurance through an employer work?
Unlike traditional term life insurance policies which are designed to provide coverage for a fixed amount of time, group term life is a renewable term life insurance policy.
The policy renews each year, giving it an advantage over a standard term life policy which can increase in cost dramatically once the guaranteed term expires.
However, another advantage of a group policy benefits those with health conditions. Certain health factors can drive up costs for a standalone policy, but group life insurance policies typically don't require a medical exam.
In some cases, medical conditions can prevent you from qualifying for a separate standalone policy, which is a good reason to keep your plan through work if you have one.
A group policy through an employer has disadvantages as well. For one, your policy usually isn't portable. If you leave your job (or your job leaves you), you may lose your coverage. You'll also have a limited coverage amount, maybe as low as $10,000, which won't be enough coverage for most people.
Best ways to increase life insurance coverage affordably
Term life insurance may be the best bang for your buck due to its low monthly cost and overall value. With a term policy, you can customize the amount of time your policy is in effect.
This structure makes a term policy easy to align with financial obligations like long-term debt, starting a business, or starting a family. 
You can also consider permanent life insurance, such as a whole life insurance policy, but for many people a term life insurance policy is a better fit. A whole life policy can cost several times as much as a term life insurance policy for the same coverage amount.
Because whole life insurance is designed to provide coverage for your entire lifetime, you're often making a lifetime commitment to paying premiums with whole life policies.
You can begin your search for the right life policy with Policygenius, a state-of-the-art online insurance portal that has quickly rocketed to the top of the insurance market.
Policygenius lets you easily compare one life insurance company against another and they make the process painless. We were able to get quotes for term life insurance in less than 2 minutes, including policies that don't require a medical exam.
If the policy you choose does require an exam, you can schedule it at your convenience.
Customize your coverage to your needs, including the length of coverage, (20 years is the most popular term), as well as the coverage amount with Policygenius.
Compare rates instantly with Policygenius
Choosing the right life insurance policy
If your employer offers life insurance as a benefit, take it, especially if it's free. But remember that a group life insurance policy may not provide enough protection for your family.
If your employer-provided life insurance only offers 1 or 2 times your annual income as a death benefit, your loved ones might face a difficult financial situation.
Instead, consider the big picture when choosing a coverage amount. Think about how long you will need coverage and how long your beneficiaries will need financial support.
For many households, life insurance is best viewed as income replacement. Also, consider any debts you may leave behind. With some planning, your life insurance policy can cover these obligations as well. 
To find coverage that fits your budget, compare your choices on Policygenius. You can choose from term or whole life. Term life options offer more affordable rates and allow you to choose the policy length, so a term policy may be a better choice for many households.
Life insurance is a product we hope we never need to use, but the unexpected can happen to any of us. The coverage decisions you make today may affect your loved ones in the future.
Contributor's opinions are their own. Always do your own due diligence before investing.
Keep Reading: