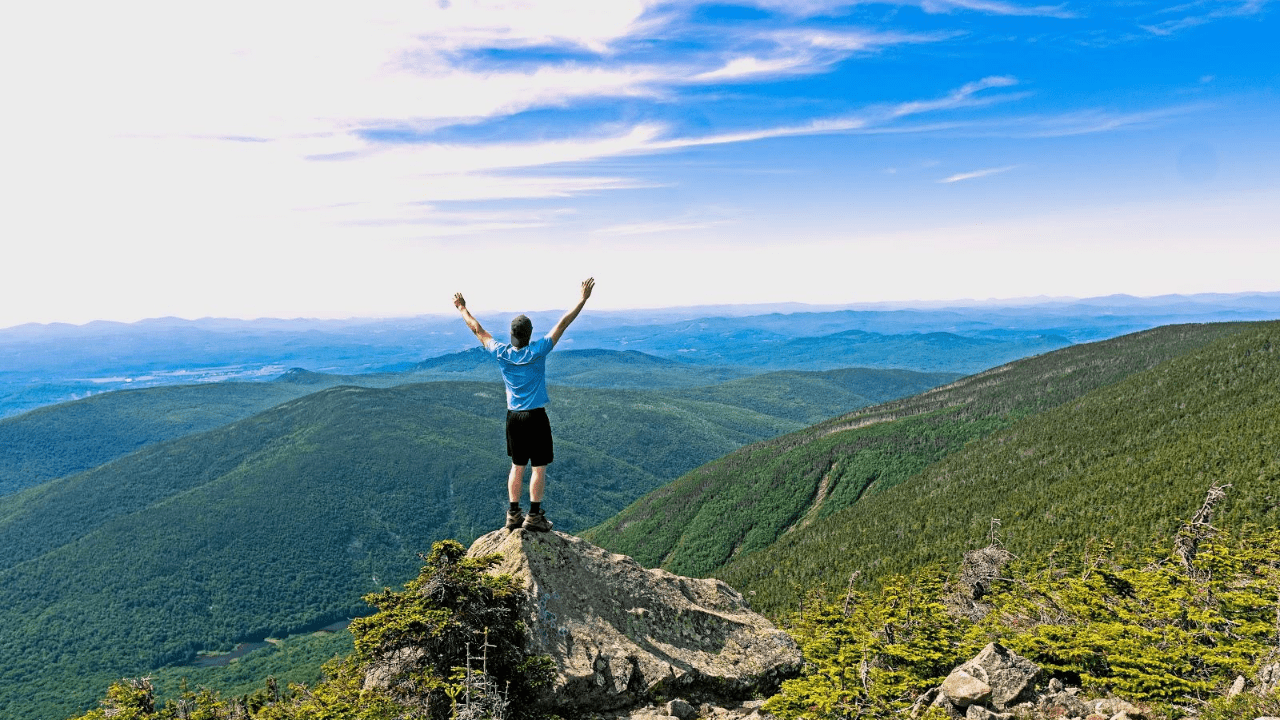 Disclaimer
We only endorse products that we truly believe in. Some of the links below may earn us some extra guac at no additional cost to you. Please pass the chips & thank you for feeding our habit.
Everywhere you look these days, more and more early retirees are making the headlines of financial media. However, a surprising number of financial gurus and publications seem to be adamantly against the concept.
Arguments, such as this one from Market Watch, claim that by retiring early you'll be limiting your income potential, living in fear of market downturns or unexpected medical expenses, and possibly even risking the loss of your sense of identity.
While any one of these points may be true for some people, it doesn't necessarily mean that you shouldn't be diligently building up your nest egg. In fact, even if you don't plan to retire early, I would argue that most people would benefit from saving a higher percentage of their income than they appreciate. Here's why.
You Don't Realize How Much Wealth You're Giving Up
The process of saving and investing your money isn't just a path towards leaving your day job as quickly as possible. It's also a way to potentially do something that many people talk about but few actually achieve: Build wealth.
By design, your retirement funds are the optimal vehicles for accomplishing this goal. How? By taking advantage of two important aspects of your retirement savings plans:
Tax sheltering

Compounding returns
By saving money into a tax-sheltered retirement plan (like your 401k and IRA), you'll be getting a free-pass to not have to pay taxes on this income for the year. That means more of your money goes into your pockets rather than to the IRS.
On top of that, the more money you save into these accounts, the more that gets invested. This maximizes the potential of compounding returns to multiply your income several times over and grows your nest egg far greater than you might have ever accomplished otherwise.
You'll Want Other Big-Ticket Purchases
When we decided to move into our current house, it was somewhat of a spontaneous but much-needed action. However, we were able to move forward rather quickly because we had already spent several years saving up a respectable amount of money in our emergency fund.
According to PR Newswire, as many as 46 percent of millennials say that coming up with a 20 percent down payment to buy a home is going to be a challenge. However, if you've already been saving for retirement using an IRA, then you're allowed to withdraw as much as $10,000 without penalty for a home purchase.
In our case, even though this money was designated short-term for emergencies and long-term for early retirement, it enabled us to upgrade our living situation in a relatively short amount of time. Had we not spent years accumulating this money in advance, it would have taken us a long time to get to where we are today.
The same is true for emergencies too. Unfortunately, none of us ever really knows when we'll lose our job or be faced with expenses that extend far beyond our current financial situation. This is why as cliché as it sounds, saving little by little, even if it's just for a rainy day, is a smart move.
Eventually You Will Want to Retire
At the shop I used to work at, several of my coworkers were quite a bit older. Whenever we'd ask them if they ever planned to retire, they'd always laugh and ask "Why would I want to do that?" They were in good health, loved what they were doing, and had no plans to call it quits anytime soon.
Then ten years passed. Their health had started to decline, or the health of their spouses had started to become an issue. On top of that, their luster for work was waning too. They started talking more and more about how they wished they were someplace warm doing anything else besides punching a timecard.
While you may be young now, love your job, and have no thoughts about retirement, eventually you will. Like all things in life, your priorities will change as your situation evolves. Ultimately, there will come a time when you'll want to separate from work and live out your golden years as you see fit.
To enable yourself to have this choice, you need to start preparing now. While that doesn't necessarily mean you have to save thousands of dollars every month, it would be smart to err on the side of caution and save as much as you can. Your future self will thank you.
Your Savings Will Enable You to Do Things You Never Imagined
Even if you plan to retire someday, think about how enjoyable it will be if you're confined to a rigid, fixed income.
In a poll conducted by the National Institute on Retirement Security, as many as 40% of the respondents said they're living on income from Social Security alone. With the national average benefit being around $1,000 per month or so, that's not going to paint the picture of luxury that most people look forward to in retirement.
What if you had hoped to travel the world, start your own business, or even left a legacy for your heirs? When we save beyond what we anticipate our retirement living expenses will be, it creates a buffer that we can use to do things we've always wished we could.
Financial Independence Should Still be a Goal
You may not want to retire early and possibly even have valid arguments why people should continue to work as long as they're able to. But no one can deny that there's a much bigger, more important prize we achieve when we save our money: Financial independence.
Financial independence is when you reach the point where your assets can cover your living expenses for the rest of your foreseeable life. In other words, if you lost your job tomorrow, it wouldn't matter. You'd still have enough money to buy food, pay your mortgage, and live your life in the same way that you do today.
This is a much different goal than early retirement. With early retirement, the goal is to separate from your employer well before you're in your 60s.
However, for me, achieving financial independence means you've accomplished something greater. You can continue to work in the same job, drop down to part-time, or even go do something else altogether. The choice of what you'd like to do with your time is now yours to make because money is no longer an issue.
Keep on Saving!
Whether early retirement is on your radar or not, there are plenty of good reasons why you should still be saving and investing your money. Not only could you be leveraging time to build a fortune that other people dream about, but you'll also be allowing yourself to do things you may have never imagined were possible. Grant yourself the opportunity to make these choices in the future by doing the smart thing now and continuing to save as much as you can.
Contributor's opinions are their own. Always do your own due diligence before investing.
Keep Reading: