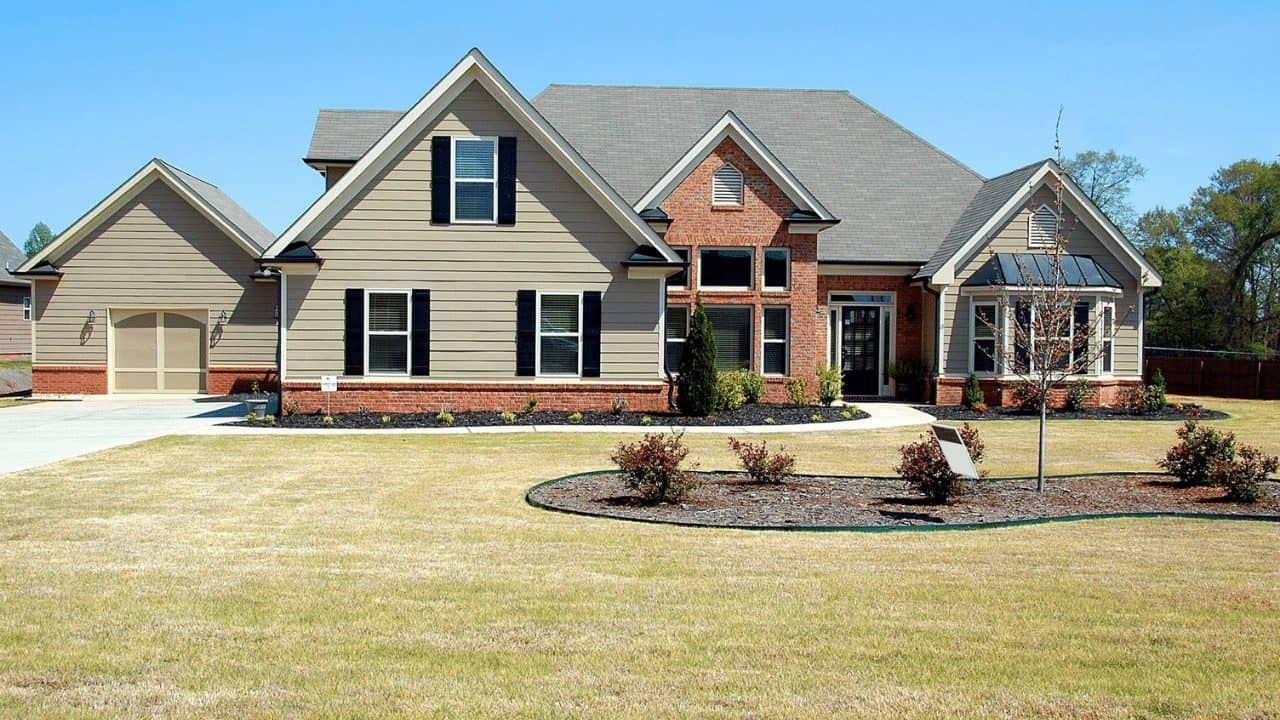 Disclaimer
We only endorse products that we truly believe in. Some of the links below may earn us some extra guac at no additional cost to you. Please pass the chips & thank you for feeding our habit.
Refinancing your mortgage, especially when interest rates are low, can help you save thousands of dollars.
However, while refinancing your mortgage can save you a ton of cash, you can end up losing even more money if the loan isn't set up properly.
In this article, we share three of the most common things to watch out for when refinancing your home and show you how to avoid turning your mortgage refinance loan into a costly nightmare.
1. Choosing The Wrong Lender
As you probably know from financing your mortgage the first time, the loan process can be complicated, not only for you but for bank staff as well. 
In one refinancing nightmare, homeowner M. Bowie worked with his bank to lower his monthly mortgage payments through a mortgage refinancing.
Bowie's documentation, including his new interest rate, terms, and payment schedule, was sent three months in advance of when the refinance would take effect (December), so he knew what to expect.
Until this point, his mortgage payments were always on time, thanks to an autopay arrangement he made with the bank.
When December rolled around and the refinance kicked in, the bank mistakenly auto-charged two mortgage payments instead of one (one charge for his old mortgage loan and another for the new one).
The mistake was a hassle for Bowie, who had to fight to get the money refunded but never did get reimbursed for the associated overdraft fees. 
The bigger problem came when, due to the error, he set up a different type of payment plan.
Despite making all his payments on time, the bank didn't update his account with the new payment information, despite him making several (frustrating) follow-up phone calls to the bank.
The result: a couple of months down the road, Bowie's credit report showed that was over 60 days late on a mortgage payment, which wasn't true. 
Here's how to avoid Bowie's refinancing nightmare:
Take a moment to

research your lender

before choosing them. Trusted sites such as

Consumer Affairs

and

Trust Pilot

are excellent sources for reviews.





The lender that Bowie used was a mega-bank with a 1.5 star rating on Trustpilot and a 2 start rating on Consumer Affairs (both review sites are based on 5-star grading systems).

Search for an experienced lender that pays attention to detail and provides excellent customer service.
While you may not be able to prevent banking errors, you can choose a lender who will go the distance to do right by you if anything should go wrong. 
You can evaluate lenders by checking review sites before you get started and by holding them to high expectations throughout the process.
Find more mortgage interest rates at Credible.com! Get up to 10 quotes from vetted lenders in minutes!
2. Skipping The First Payment (Just Don't Do It!)
Some banks and lenders try to tempt homeowners into refinancing by promising one or two mortgage-free months where you don't have to make any payments.
Skipping a mortgage payment is a myth. You never "skip" a payment, you only defer it, and that payment will accrue a shocking amount of interest over the course of your loan.
For example, if you procrastinate a $500 payment on a six percent, 30-year fixed mortgage loan, it will cost you an extra $2,993 in interest.
Keep in mind that any closing costs or fees you roll into your mortgage loan work the same way.
Any costs or fees that are included in a mortgage refinance will end up costing a fortune in the long run, because you pay interest on those costs over the lifetime of your mortgage.
Skipping a mortgage payment or folding your closing costs into a refinancing loan may seem like a quick and easy solution today. 
In the long run, however, procrastinating on these expenses becomes a nightmare in which you lose thousands of dollars instead of using that money to invest and build wealth.
3. Taking Their Word For It
Always refer to your loan documents for the facts about the terms of your loan.
When Bob Sullivan signed his loan papers, there were no payment coupons or instructions in his closing documents. 
Sullivan immediately called his loan officer, who promised that the payment coupons would arrive within ten days. Ten days later, when Bob still had no payment coupons, he called her again. 
Bob was growing uneasy because he knew (from the loan documents) that his payment was due on January 1st, but he still had no instructions on how to make his payments.
When he reached his loan officer the second time, she told him not to worry, that his first payment wasn't due until February 1st anyway.
She insisted he wait on the coupons, and skip the January payment, promising him that he wouldn't incur any late fees.
However, she refused to put it in writing.
Fortunately, Bob wouldn't let it go. He finally got re-routed to a bank supervisor, who gave him the information he needed to pay his new mortgage on time.
It turned out that his loan had already been sold to another bank, which caused confusion among the bank staff and made it difficult for him to find out how to get his mortgage paid on time.
Bob's loan payment was due on January 1st after all, just as his document stated. 
Had he followed his bank's instructions, he'd have been late on a payment and owed an eighty-dollar late fee.
Always refer to your legal documents when you have questions about your mortgage payment or its terms.
Most importantly, don't believe anything that a bank won't put in writing and always be persistent when it comes to your loan.
Remember – It's better to be safe and double-check the details than to get stuck with a loan that isn't right.
Get refinancing quotes from vetted lenders at Credible.com. Try it today!
How To Avoid Refinancing Nightmares
When you're ready to refinance your home, saving money is a top priority. 
Comparing lenders and securing the competitive interest rates for your loan can help you save (a lot of) money, but you'll also want to:
Avoid costly mistakes by comparing quotes from experienced, vetted lenders with a good reputation.

Keep in mind that anything you put off today will cost more in the future, such as a skipped mortgage payment or closing fees that are worked into the loan.

Hang on to all your original loan documents and refer to them if you have questions about your new mortgage payments and terms.
Refinancing your home can save you a great deal of money and, if you pay attention to the finer details of your loan agreement, you can use your savings to build wealth for your future.
Compare mortgage loans now on Credible.
*Advertisement from Credible Operations, Inc. NMLS 1681276, not available in all states. Click here for important information about Credible's licenses. Address: 320 Blackwell St. Ste 200, Durham, NC, 27701.
Keep Reading: