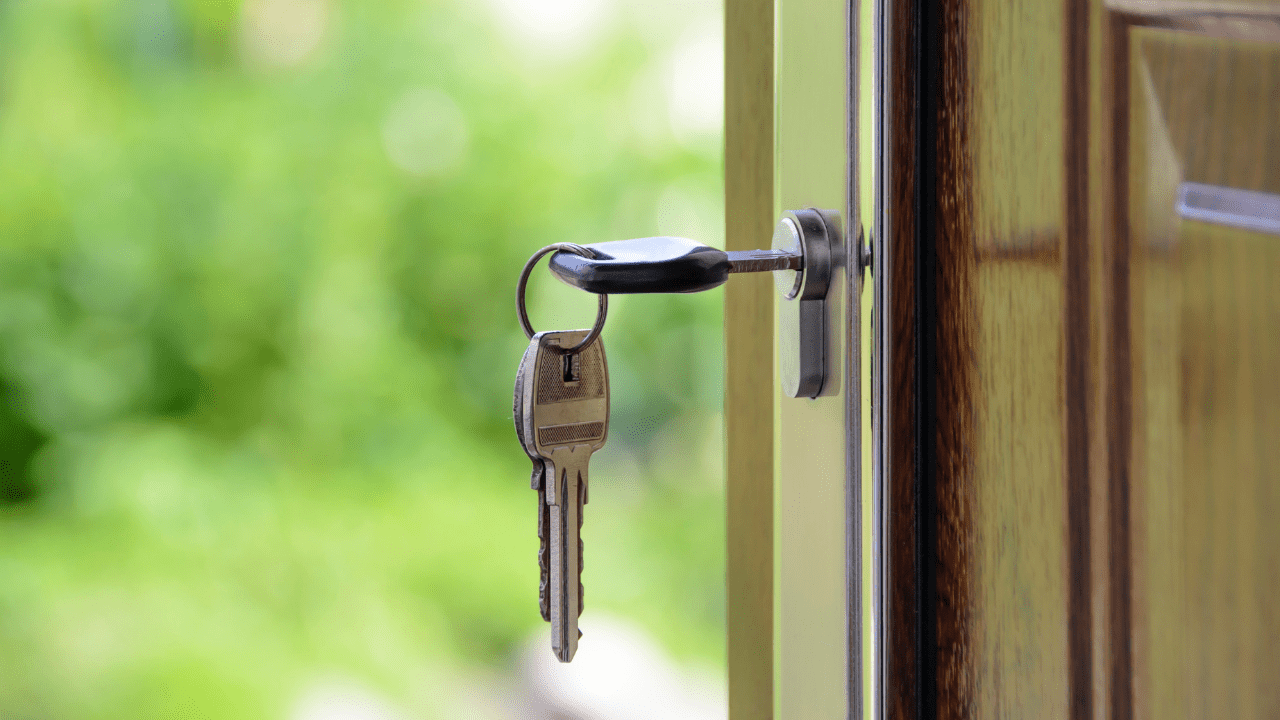 Disclaimer
We only endorse products that we truly believe in. Some of the links below may earn us some extra guac at no additional cost to you. Please pass the chips & thank you for feeding our habit.
When you're serious about buying a home, an inspection contingency is the best way to ensure that you get what (you think) you're paying for.
An inspection contingency gives the homebuyer the right to pull out of the sale or renegotiate the price of the home, depending on the results of the inspection. The inspection should occur over a specified period of time, typically before the real estate contract becomes binding.
In this article, we show you why the 7-day contingency agreement is critical to avoiding financial emergencies and potentially catastrophic expenses when buying a home.
You'll also discover how to find a private property inspector who will work on your behalf to uncover any serious issues in your future home.
Find out how much a home inspection costs, how long it takes, and how it helps ensure your financial security as a new homeowner.
What Is An Inspection Contingency?
An inspection contingency is an agreement, commonly negotiated into home buying contracts, that lets the buyer conduct a professional and thorough home inspection before the purchase is final.
The contingency agreement allows you to back out of the contract, without recourse, if you're not satisfied with the condition of the home.
A typical contingency clause might read "Buyer's obligation to purchase is contingent upon Buyer's inspection and approval of the condition of the property."
Issues uncovered by the inspection can be negotiated into the purchase of the home.
For example, if your private property inspector reports that the home needs $5,000 in repairs, you might either request a $5,000 reduction in price or ask that the repairs be completed before you move in.
Under the contingency agreement, you also have the right to cancel the contract altogether.
Inspection contingencies come with a time limit that usually allows 7 – 10 days to inspect the home and notify the seller.
To help cover the cost of a home inspection, find the most competitive interest rates on your mortgage by visiting Credible.
Why 7-Day Contingencies Are Critical For HomeBuyers
Contingency agreements help you avoid surprise expenses that can arise after you move into your new home. 
You use the contingency period to hire a private property inspector who is trained to discover issues that can significantly affect the value of the home, health and safety, such as:
Faulty electrical wires

Plumbing, leaks, or excess moisture

Foundational issues

Roof damage

Contamination inside or outside the home

Unsafe or improperly-functioning heating or cooling systems

Mold

High Radon levels

Asbestos

Rodents, termites, birds, and other infestations

Mechanical and foundations pool problems
Many buyers who skip the contingency and home inspection period end up with stories they would rather not have to tell.
For example, Reddit user FinAdartse  discovered (after moving into their home) that the basement was prone to flooding, which the seller didn't reveal to them.
Had they hired a private inspector, FinAdartse probably could have negotiated the $18,000 in repairs into the price of the home.
Instead, they had to take out a second loan to cover the costs of fixing retaining walls, sump pump, and a weeping hole system.
Brand new homes need inspections, too.
Regardless of how well-cared for the house appears or how new it might be, most critical issues aren't visible without a thorough inspection.
Home inspector Greg McHale of CSS Inspections says brand new homes also need inspections. 
New homes, he explained, can have problems such as: 
Holes in the roof or walls

Staircases or hardwood floors that weren't properly installed

Shoddy workmanship that makes the home unsafe
When homes aren't built correctly, it can lead to nightmare scenarios.
For example, McHale tells the story of one new homeowner who, soon after moving in, went upstairs to enjoy a bath.
After her bath, she came downstairs to find the entire ceiling had collapsed because there was no drain hookup.
Another of McHale's nightmare stories was about a one-year-old home whose 1000-square foot basement ceiling was fully covered with black mold.
The mold had grown from a hole in the wall (left by the builders) that was only covered with fiberglass insulation, which let moisture into the basement.
Critical home issues can't be seen when you walk through the property, and many people end up paying thousands (or tens of thousands) of dollars in repairs to make their new homes livable. 
Negotiating a 7-day contingency agreement into the purchase of your home will help you dramatically reduce the risk of urgent major expenses during the early years of homeownership.
How to Hire A Private Property Inspector
Since a 7-day contingency agreement only gives you seven days to inspect the home and report any problems to the seller, it's essential to find a private property inspector before you start shopping for homes.
We recommend you find an inspector as soon as you receive the pre-approval letter for your mortgage loan. 
Credible lets you easily compare interest rates from several vetted lenders. You can check out their simple form here.
However, hiring a reliable inspector isn't as simple as grabbing the first name that pops up on Google.
In many states, inspectors are not required to have a license, leaving you vulnerable to scam artists and hacks who will gladly take your money and rush through the job.
According to Consumer Reports, you should independently hire an inspector instead of taking a referral from your real estate agent.
An agent's goal is to close the deal, which the publication cautions is a conflict of interest.
How do you find a trustworthy private home inspector?
Consumer Reports recommends asking friends and neighbors for referrals, or turning to professional organizations such as the American Society of Home Inspectors, International Association of Certified Home Inspectors, or the National Academy of Building Inspection Engineers.
Before choosing an inspector, do some research to find online reviews or complaints, and check with the local Better Business Bureau.
Licenses and certifications mean the inspector is trained and knowledgeable, but they don't mean that the person is diligent or conscientious, says Kevin Brasler of the nonprofit advocacy group Consumers Checkbook. 
That's why it's critical to research inspectors before you hire someone.
How much do inspections cost and how long do they take?
An in-depth home inspection should take two to four hours (or more) and cost between $300 – $1000. 
Non-specialized inspectors usually charge between $300 and $1,000, but the cost varies depending on several factors, including:
Type of home

Square footage

Location of the home.
A thorough inspection takes about 2 ½ – 4 hours, and if the inspection is finished in less time, it's usually an indication that the person rushed through it.
When the in-depth assessment is complete, your inspector will send copies of the report to you and the seller.
Before you look for homes, choose a competent inspector so you can schedule an assessment immediately after your offer is accepted.
Inspection Contingencies –  A Home Buyers Way Of Negotiating Financial Security
When you negotiate a 7-day inspection contingency into your home offer, you're negotiating an essential aspect of your personal financial security.
No one wants to think that their dream home may be housing issues that could harm their health, safety, or financial well-being.
Unfortunately, critical issues do exist in homes of all ages — even brand new ones.
Avoid getting hit with thousands of dollars in urgent repairs by finding a private property inspector before you shop for homes. 
When you find a home you want to buy, work a 7-10 day contingency into your offer so you have time to bring your inspector in for an evaluation.
If your inspector discovers serious issues with the home, you can discount the offer on your home to cover repairs, require the seller to fix the issues before you take possession of the home, or withdraw your offer and look for a different home.
While nothing can guarantee that your house is perfect or that it won't need repairs in the first year, the inspection contingency makes it much more likely that you will avoid serious home issues that could drain your bank account.
*Advertisement from Credible Operations, Inc. NMLS 1681276, not available in all states. Click here for important information about Credible's licenses. Address: 320 Blackwell St. Ste 200, Durham, NC, 27701.