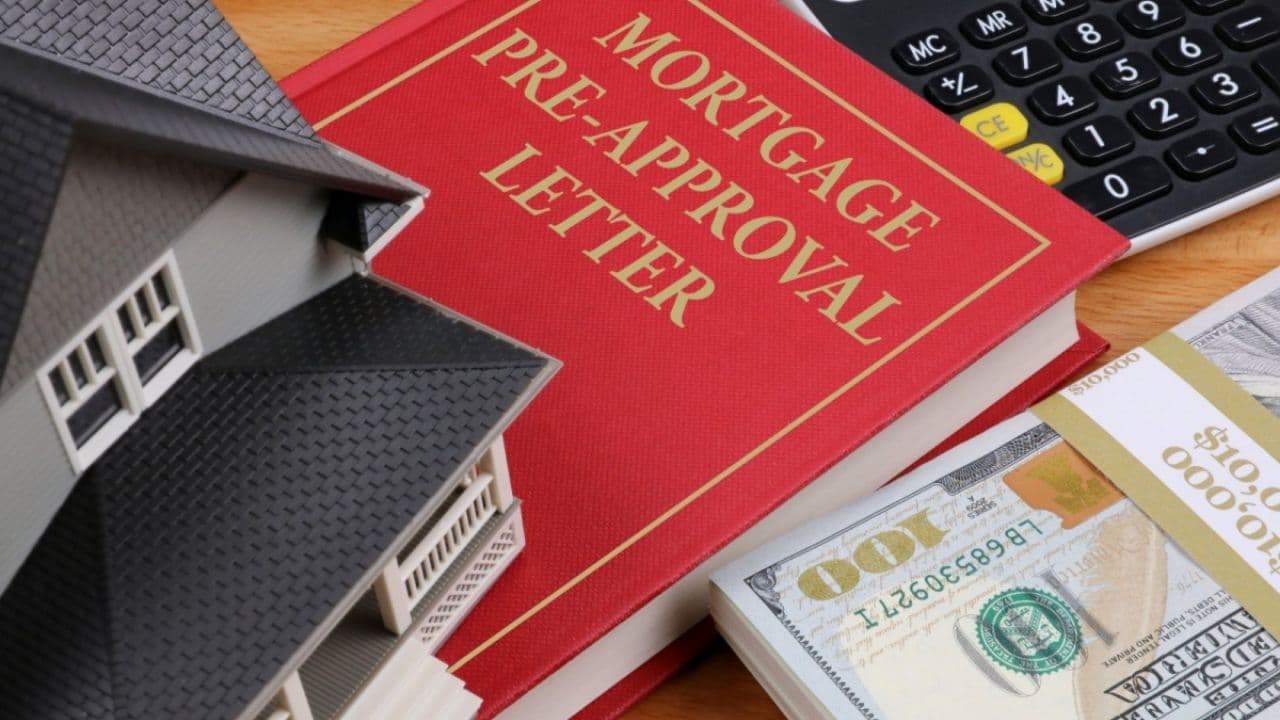 Disclaimer
We only endorse products that we truly believe in. Some of the links below may earn us some extra guac at no additional cost to you. Please pass the chips & thank you for feeding our habit.
Securing a mortgage pre-approval letter makes it easier to buy a home because it shows you exactly how much home you can afford to buy, makes real estate agents more willing to work with you, and gives you an edge with sellers who take pre-approved shoppers more seriously.
In this article, we help you better understand mortgage pre-approvals so that you know how, where, and when to apply for yours.
You'll also discover plenty of resources and references to help you get pre-approved, so make sure to bookmark this page before you go.
What Does It Mean To Get Preapproved For A Mortgage?
A mortgage pre-approval letter is an offer by a lender that confirms that you have a specific amount of credit to purchase a home.
Essentially, it's an offer from a lender who has verified your credit information and assets.
Although pre-approval requires a credit check and documentation, it's not a binding contract and does not 100% guarantee that you'll get the loan.
You still need to go through the entire underwriting and home-buying process to secure a mortgage loan.
The benefits of a mortgage pre-approval vary from lender to lender. Most pre-approvals give you a significant advantage because they:
Show you what size mortgage loan you can get approved for so you know your limitations before you start shopping around.
Make you more attractive to sellers.
Make real estate agents more willing to take you seriously.
Accelerate the process of obtaining a mortgage loan, because your lender will already have most of your information and documentation in their system when you're ready to apply.
Pre-approval can be time-consuming, however, online mortgage brokers such as Credible can speed up the process and allow you to qualify for a pre-approval in minutes.
What Is The Difference Between A Prequalification And A Pre-approval?
A mortgage prequalification is an informal process that gives you an idea of how much you can afford to spend on a home.
Prequalifications are typically based on financial information you provide to the lender and are often combined with a soft credit check, which should not affect your credit score.
Prequalification can help you decide whether it's time to begin shopping for a home, but before you begin, you'll want a more formal mortgage quote that you can only get with a pre-approval.
A mortgage pre-approval is a formal step that you take when you feel you're ready to start shopping for a home.
In the pre-approval process, you work with an actual lender and submit documentation to verify all your information.
The pre-approval determines how large a loan the lender thinks they will offer you, and what interest rate and fees will accompany the mortgage loan.
For many people, obtaining a pre-approval letter is the first step in the home-buying process.
How Far In Advance Should You Get Pre-approved?
The best time to get a mortgage pre-approval is just before you begin shopping for your new home.
Normally, obtaining a pre-approval letter takes 1-3 days, although some lenders take up to ten days from the time you apply.
A mortgage pre-approval is usually good for 30 – 90 days, depending on who you get it from.
If your pre-approval letter expires before you purchase a home, you'll need to update it, which often requires re-verifying your finances, since credit scores can change over the course of 90 days.
One of the reasons we recommend Credible to home-buyers is because they speed up the process of mortgage pre-approvals and loans.
Credible allows you to apply securely online, compare rates from multiple lenders in minutes, and access or update pre-approvals faster than you could at a traditional bank.
What Documents Do You Need To Get Pre-Approved?
Once you choose a lender and apply for pre-approval, they will need to verify your finances to determine how much they'll lend you.
According to Credible, you need the following documents to verify your financial information for a mortgage pre-approval:
Two years of tax returns (for self-employed) or W2 tax forms
Copies of recent pay stubs with year-to-date income
Recent bank statements from any accounts with your name on them
Recent statements from other assets such as 401k or IRA accounts
Recent statements from all sources of recurring debt, such as student or car loans
Identification
While the process can vary from one lender to another, most banks run a hard credit check to verify your credit score. This type of credit check can reduce your credit score, but only by a few points.
If you apply online at Credible, however, they will verify through a soft credit check so that it doesn't reduce your credit score at all.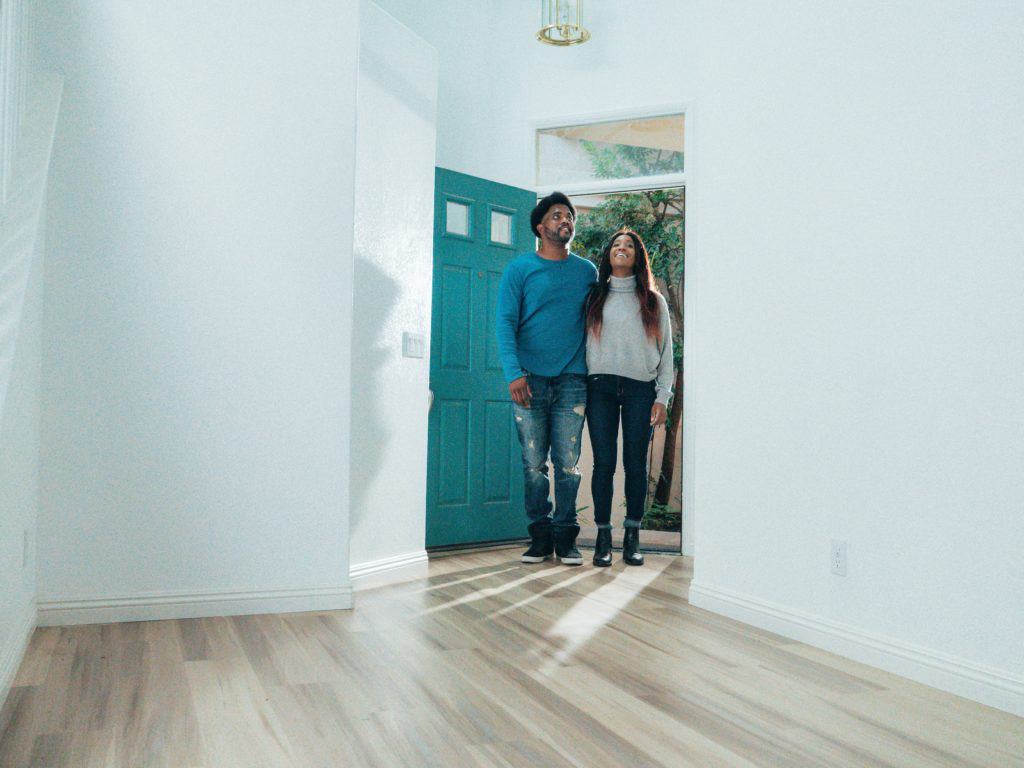 Mortgage Pre-Approval Checklist
Wondering if you're ready to get pre-approved and start shopping for a new home?
If you've already saved a downpayment and checked your credit score (or improved it) to ensure it's strong enough to get a mortgage loan, the following steps will help you get your mortgage pre-approval.
1. Understand the home-buying process before applying.
If you're a first-time homebuyer, take some time to learn how everything works before you begin to apply for approvals or shop for homes.
Buying a home isn't one of those things you want to jump into without research, because you can lose money and become overwhelmed if you're not prepared.
If you're not familiar with how it all works, you can start with the following guides to help you understand the process and gain tips to help your dollars go further:
2. Set your home-buying budget
Don't allow lenders to set your budget for you. For example, qualifying for a $500,000 home doesn't mean you can afford a home that expensive.
Before you apply for a mortgage pre-approval, decide how much you should spend on a home.
When setting your budget, make sure to consider all of the expenses that go into owning a home, and develop a financial plan that allows you to continue building wealth and security even after you move in.
Set your personal home-buying budget.
Before you contact any lenders or begin shopping for a home, do some research so you understand what's involved in the home-buying process.
3. Get your documentation ready.
Before you apply for mortgage pre-approval, get copies of your documents ready to submit to your lender: tax returns or W2's, pay stubs, and statements from your bank, retirement, and recurring debt accounts.
4. Compare lenders and find the best interest rate.
Getting the lowest interest rate possible, even if it's less than one percent difference, has a significant impact on the overall price of your home and the cost of your monthly mortgage payments.
To get the best mortgage rates, don't go straight to your favorite banker. Instead, take the time to compare rates from several lenders to make sure you're getting the best possible deal.
You can make comparison shopping quick and easy by using an online mortgage broker such as Credible.
Credible allows you to compare lender quotes in minutes. Plus, you can apply for a pre-approval and eventually your mortgage loan with the lender you choose.
Compare mortgage rates now on Credible
5. Apply for pre-approval with your lender of choice.
Once you've prepared your paperwork and chosen a lender, you can apply for pre-approval.
5. Start shopping for your new home!
When you receive your pre-approval letter, you'll be ready to start shopping around and putting bids in for a home that you love.
All of the preparation you've done up to this point– from research to comparisons and documents and applications — will make the rest of the process easier, quicker, and more enjoyable.
Mortgage Pre-approval Makes It Easier To Buy A Home
Getting a mortgage pre-approval letter shows you exactly what type of mortgage loan you can get, and it helps realtors and sellers to take you more seriously.
It can also speed the process of underwriting your mortgage loan since so much of your documentation will already be on file with your lender.
Before you apply for pre-approval, make sure that your credit is good, you have a downpayment saved, and you fully understand the home-buying process.
All the preparation you do in advance of shopping for a home, including the pre-approval, will help to greatly reduce the stress, help you enjoy shopping for your new home, and make the bidding and buying stages go smoother.
*Advertisement from Credible Operations, Inc. NMLS 1681276, not available in all states. Click here for important information about Credible's licenses. Address: 320 Blackwell St. Ste 200, Durham, NC, 27701.
Keep Reading: