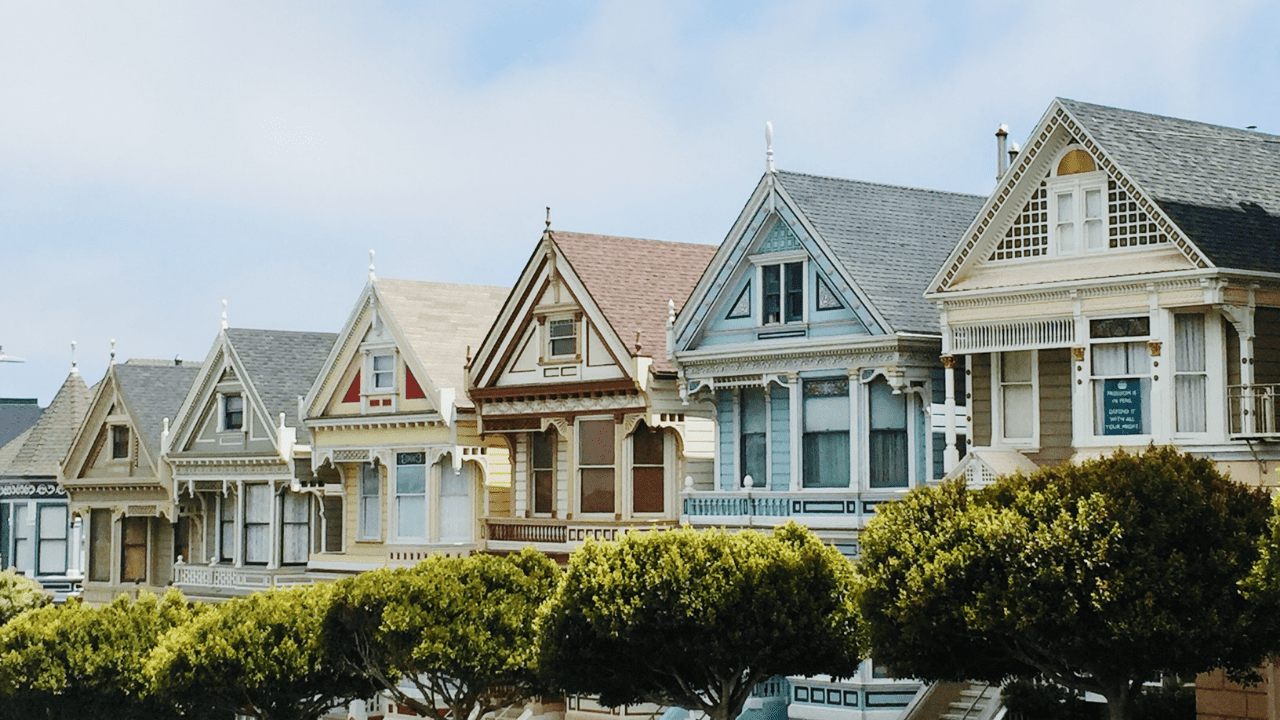 Disclaimer
We only endorse products that we truly believe in. Some of the links below may earn us some extra guac at no additional cost to you. Please pass the chips & thank you for feeding our habit.
Deciding on a new mortgage loan can be overwhelming. Whether you are a first-time homebuyer or refinancing your existing mortgage loan, it can seem like a daunting task to take on. There are many factors to consider when getting a new mortgage. 
We're here to help guide you through the qualifying steps for a new mortgage, while also showing you how to get a mortgage that is the right fit for you and your budget. 
This Beginners Guide to a New Mortgage includes:
How Much House Can You Afford

Finding the Best Mortgage Loan

Qualifications for a New Mortgage

Applying for a New Mortgage

Mortgage Loan Process

Refinancing into a New Mortgage
How Much House Can You Afford
You found the perfect home; it's in a great location, it's the right size, and it makes you feel all warm and fuzzy. However, can you afford it?
The last thing you want to be is house poor, so, you need to know how much you can actually spend on your home before you jump into a mortgage purchase. Even if you technically can afford it, you'll want to make sure you're budgeting for unexpected costs just in case.
Traditional mortgage lenders use the 28/36 rule. The 28/36 rule means your maximum household expenses, (aka your mortgage)  shouldn't exceed 28% of your gross income. Your total debt-to-income ratio should not exceed 36% of your total gross income.  
Just because you qualify for a new mortgage loan doesn't mean it may be the best financial decision. It's best to make a budget of all of your expenses, including what your new mortgage loan payment would cost. Then you need to allocate an amount of money every month to an emergency savings account. 
An emergency savings account is usually a savings account where you save 3-6 months of living expenses. You can use this to save for unexpected repairs your home may need. There is nothing worse than having a major uninsured repair come up with no funds to cover it. This will prevent you from racking up additional debt from credit cards or loans. 
When getting a mortgage loan, it's best to stay conservative to prevent you from being house poor.   
Finding the Best Mortgage Loan
When you shop for a new mortgage loan, you want to be sure you find the best loan that benefits you financially and what type of loan you qualify for. If possible, you want to find the lowest rate for the type of mortgage loan you apply for.
One of the best ways to do this is by using a mortgage comparison site like Credible.com. With Credible, you'll find the most competitive rates from the industry's top vetted companies in minutes. Once you've found loans you're qualified for, there will no doubt be many different types of options to choose from. 
The most common mortgage loans are:
1. Conventional Mortgage
A Conventional Mortgage Loan is not insured by the government. This means the lenders are taking the risk rather than being guaranteed by the government. This may make it more challenging to qualify and can result in a higher down payment. To avoid paying Private Mortgage Insurance, you will have to put down 20% of the home's purchase price.
2. FHA Mortgage
An FHA Mortgage Loan may be the easiest type of loan for First-Time Home Buyers. The government insures these loans, and your down payment can be as little as 3.5%. These loans are for low-income-moderate income families with credit scores over 580. You can still qualify with a lower credit score, but you will be required to make a 10% down payment. 
3. USDA Mortgages
If you prefer a rural surrounding, the USDA Mortgage Loan may fit the bill. These loans are specifically for country setting areas that are not located in urban locations such as neighborhoods or cities.
These loans allow you to get low-interest rates with little to no down payment. This type of mortgage loan is an excellent option for lower-income households that can not qualify for a traditional mortgage. You do have to be sure your home is in an eligible location to be approved. 
4. Fixed-Rate Mortgages
A Fixed-Rate Mortgage Loan has a locked-in interest rate for the life of the loan, guaranteed. The advantage of having a fixed rate is that your payment will not increase due to adjustable-rates. This is a great loan option when interest rates are low and it allows buyers to create a consistent monthly budget over a long period of time.  
5. Adjustable-Rate Mortgages
Adjustable-Rate Mortgage Loans have an introductory fixed-rate and then convert into an adjustable-rate afte the introductory period expires. For instance, a 5-year rate-lock would give you a fixed rate for the first five years, but then the rate adjusts to the current market rate. 
This can be risky, depending on your financial situation. Some people will start with an ARM mortgage then refinance into a fixed-rate mortgage. However, it depends on the market if you can refinance out of your current loan.  
Be sure to shop around for the best rate to save thousands of dollars with your new mortgage loan. Not only will you save money, but it will also make your payment lower and more affordable. 
Compare New Mortgage Rates in one convenient location at Credible.com! 
Qualifications for a New Mortgage
After you figure out how much you can afford and what type of loan fits your needs, you will need to qualify for your new mortgage. Here are the basic things you need to qualify for a mortgage loan:
Identification-Driver's License & Social Security Card

Proof of Income (Usually two-years of W2 Tax Forms, Pay Stubs, and any additional income to help you qualify for the loan.)

Proof of Assets-Money you will be using for the down payment.

Good Credit Score

Employment Verification
Depending on the lender, they may ask for more information and documentation. If you are self-employed, the process to prove your income may be more in depth, so be sure to find out exactly what your lender may need from you as soon as you can. 
If you plan ahead by saving a 20% down payment, improving your credit score, and have stable employment, you will greatly increase your chances of qualifying for a new mortgage. 
Applying for a New Mortgage
Now that you're ready to apply for a new mortgage visit Credible to compare rates, and find your lender. You can then get a pre-approval letter, which helps when shopping for your home. Here are your options on how to apply for your new mortgage:
Online: You can fill out your loan application from your computer.

By Phone: You can speak with a loan officer to help you with the process.

 At the Bank: This is good if you prefer the good old' fashion face to face loan process. 
Now you're ready for the next step in the new mortgage process. Once you have your pre-approval, you get to the fun part, which is shopping for your new home! You can use sites such as Zillow & Realtor.com and schedule viewings with a realtor. 
Mortgage Loan Process
Mortgage loans are by far the most tedious loans to get approved for. There is a ton of paperwork and requirements involved in the approval process. A new mortgage approval takes about 30 days to close but can take 45-60 days depending on the lender, or any issues there may arise along the way.
Here's just a few of the many different parts to the mortgage process that you'll want to make sure you're familiar with before talking to any lenders or comparing rates.
Appraisal
The bank will issue an appraisal to estimate the home's value to approve the requested loan amount. The appraisal includes information on the home's condition, the location, and recent sales of comparable homes.
Home Inspection
While your lender may not require a home inspection, it is highly recommended that you have one for your own benefit. There may be underlying damage or issues that you are unaware of and you don't want to be stuck with paying to fix these problems after you move in.
A home inspector will check plumbing and electrical systems, heating and cooling units, appliances, and possibly attics or basements. 
By getting a home inspection, you can be sure there are no unexpected costs that will arise suddenly or use it as a negotiating tool to lower the price if there are issues. 
Loan Closing
Once everything is approved, you will then meet for the final process, which is the loan closing. The closing is when you sign all of the documents of your new mortgage loan. Be sure to read the documents carefully or have your attorney present to understand the loan terms fully.   
Refinancing to a New Mortgage
When rates go down, it may be a good idea to refinance into a new mortgage loan. If you Refinance Your Mortgage the Right Way, you can save thousands of dollars in interest, PMI insurance premiums and pay your home off faster. 
Rates are at an all-time low right now, so if you're curious about what the rates are, head over to Credible.com and get a quote today!
Some things to keep in mind when refinancing are closing costs, interest rates, and loan terms. Remember you only want to refinance if it's going to save you money in the long-term.
See if you can refinance into a lower rate at Credible.com!
Follow the Steps for an Easy New Mortgage Process
By following these steps and preparing ahead of time for your new mortgage, you can make the process much easier. This will help you whether you are a First-Time Home Buyer or Refinancing your current mortgage.
Remember to:
Make a Budget & Know How Much You Can Afford

Research Types of Mortgage Loans to Find the Best One

Make Sure You Qualify for a New Mortgage

Compare Lenders & Shop the Best Rate

Get a Home Inspection
When you properly prepare for your New Mortgage, you will set yourself up to find a wonderful home and be financially successful.
Contributor's opinions are their own. Always do your own due diligence before investing.
*Advertisement from Credible Operations, Inc. NMLS 1681276, not available in all states. Click here for important information about Credible's licenses. Address: 320 Blackwell St. Ste 200, Durham, NC, 27701.
Keep Reading: