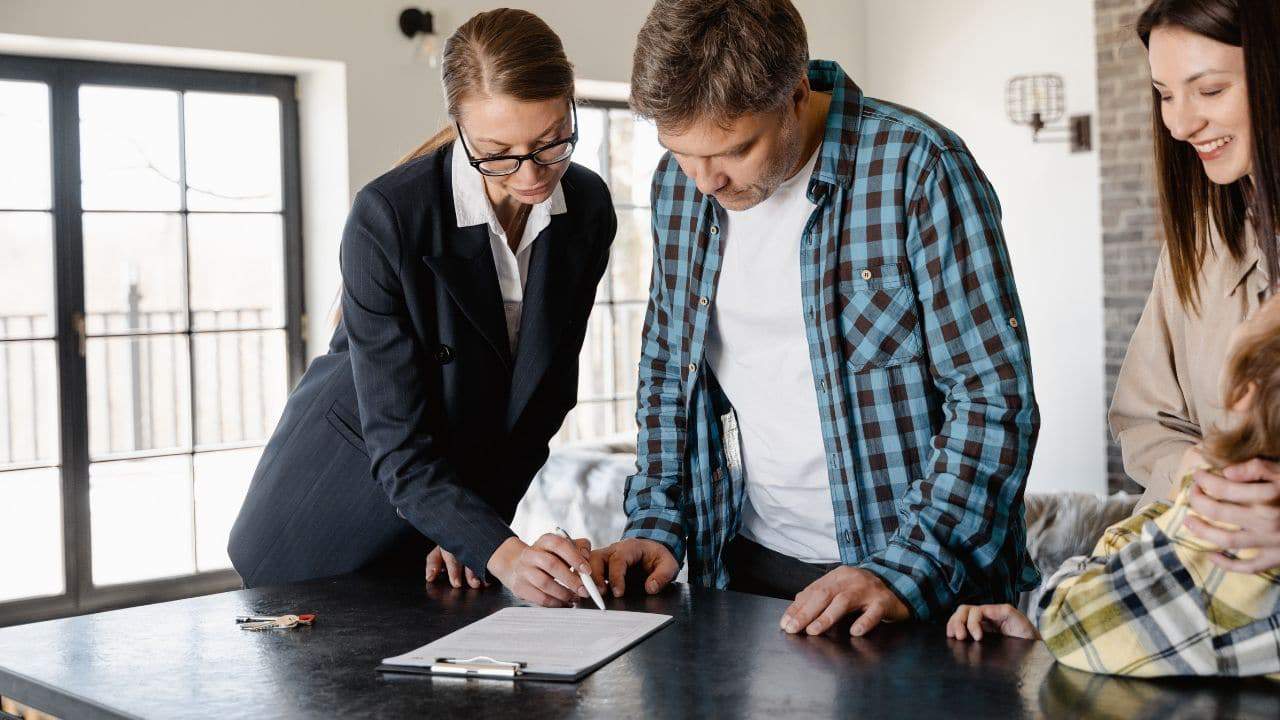 Disclaimer
We only endorse products that we truly believe in. Some of the links below may earn us some extra guac at no additional cost to you. Please pass the chips & thank you for feeding our habit.
Buying a home is easily the biggest purchase you will ever make. I just wrapped up the purchase of my second home, and I can tell you that it never gets any easier.
Finding a great lender who is willing to work with you and your financial situation can be tough – particularly if you are searching for low down payment options or even a no money down home loan.
We wanted to keep a bit more of our money in our pocket to pay for things like new furniture and a fenced-in backyard once we moved into our new abode.
A no money down home loan certainly seemed appealing at first glance, because we could put down less in order to make some upgrades.
However, we quickly found out that it wasn't going to be an affordable option for us.
There were a couple of major drawbacks that had us scrambling to find more money to put down on our dream home so that we could slash our monthly payments and have greater equity in the property.
If you are in the beginning stages of shopping for a home, you should know what financing options are available to you.
A home loan that can finance 100 percent of your purchase might be just the thing to help you get out of your rental and into a home that you can truly make your own. However, it might also create more financial hardship for you on a monthly basis.
Find out more about if you might be able to benefit from a no money down mortgage here.
What is a Mortgage and Why You Need One
Most people, myself included, can't afford to pay cash for the home they live in.
A mortgage is an agreement between you and the lender for a loan to help cover the cost of your new home.
You agree to make regular monthly payments toward your principal, as well as interest payments, in exchange for the lender funding your home upfront.
A mortgage is just the legal promise you make to your lender to pay back the money that it spent on your property. T
here are different types, like a 30-year fixed or 15-year adjustable, but overall, they both work the same: Your lender will shell out the thousands of dollars that you don't have, and, in exchange, you get a house with a monthly payment.
If you fail to repay the money that you borrow and the interest on your loan, the lender typically has the right to foreclose on your home and take the property back from you.
This will show up on your credit report, making it more difficult for you to obtain other types of financing in the future. It will damage your credit score if the bank must take back the home you purchase.
There are many different mortgage options out there in today's market.
When I was shopping for my new home, we had to really weigh the pros and cons of each one. There are some that offer low down payments such as the FHA loan (which features a 3.5 to 10 percent down payment depending on your credit).
Conventional loans typically require a bit of a larger down payment, ranging anywhere from five to twenty percent or more.
There are also several options for no money down home loans that allow you to keep more money in savings upfront.
VA home loans and USDA home loans are two examples of programs you might want to investigate if you are interested in financing 100 percent of the purchase price of the property.
It should be noted that both of these programs are only available to certain individuals. For example, a VA home loan is only available to qualified active duty or retired service members.
The USDA home loan is only valid for eligible properties in rural areas. However, you may also be able to find lenders who offer full financing for the purchase of your home without the criteria involved for these two types of mortgages.
Advantages of a No Money Down Mortgage
A mortgage is a necessity for most people who want to own a home. When you can avoid putting money down toward your new purchase, there can be quite a few advantages.
Take a look to see if these positive attributes might help you to purchase your first home sooner rather than later.
Keep More Money (For Now)
The obvious benefit to a mortgage that doesn't require any down payment is that you get to keep more money in your pocket, at least for now.
All of the money that you have worked hard to save can stay in your bank account for the foreseeable future. This money could be designated to paying down debt or making some home improvements to your new property.
This was definitely a consideration for us when we were purchasing our new home. Our furniture was almost a decade old and much of it was outdated.
Our television was quite literally falling apart. There were a number of upgrades we wanted to be able to make as soon as we moved into our new home.
The prospect of having more money in our pocket to make these much-needed changes was certainly appealing.
However, we quickly learned that our savings was going to be depleted through higher monthly payments.
You may have a bit more money in your account for right now, but you will have to budget accordingly for higher monthly payments (more on that in a minute).
Buy a Home Sooner
Whether you are just starting your adult life or whether you have been at it for a while, many people don't love the idea of apartment living.
Noisy neighbors and barking dogs can put a cramp in anyone's style. If you are ready to be done with rentals but lack a huge savings account, the benefit of avoiding a down payment can be a huge advantage.
It allows you to purchase a home sooner than you would otherwise be able to.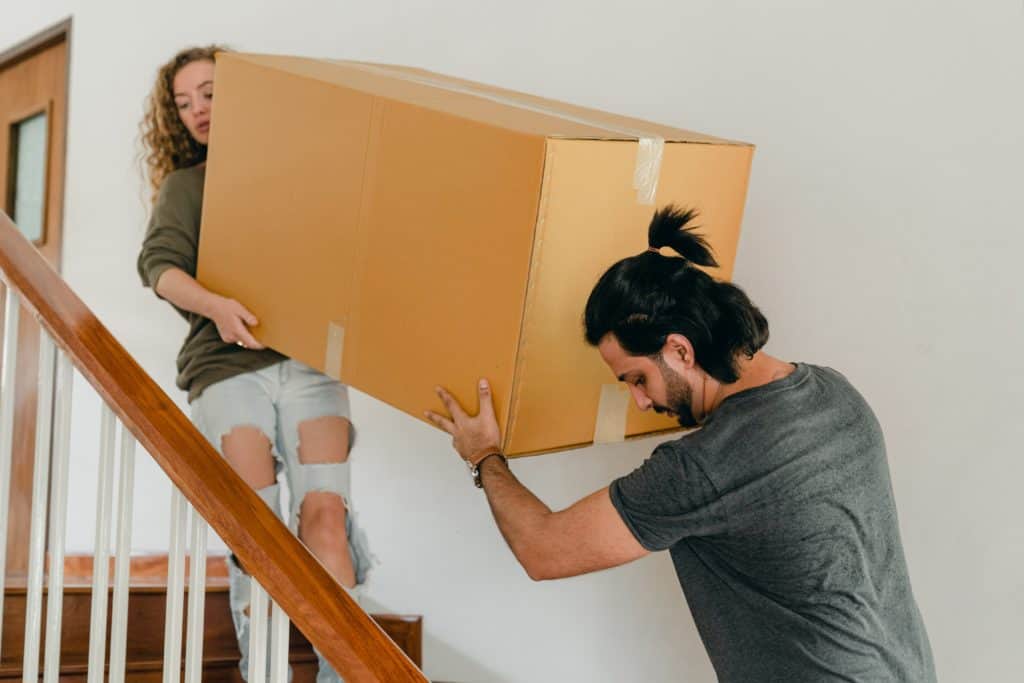 Disadvantages of a No Money Down Home Loan
It can be appealing to keep more money in your pocket and move full-steam ahead with a new mortgage, but there are disadvantages to a no money down home loan also.
Before you pull the trigger, here are a few things you need to consider.
Higher Monthly Payments, Fees, and Premiums
As you might imagine, borrowing more money means that your monthly payment will be higher as well.
The mortgage is still spread out over the same number of years, but you will owe more money than if you had put down a sizable down payment.
If your budget is already tight when it comes to your monthly expenses, you have to really evaluate whether you can afford these higher mortgage payments.
Keep in mind that your monthly payment that goes toward your principal isn't the only fee you have to pay. With no equity in the property, lenders are going to view you as more of a financial risk.
They must protect their own interests, so you will likely see a higher interest rate on your loan compared to the rate you might receive with a ten to twenty percent down payment.
When compounded over the course of thirty years, a one percent interest rate difference can add up to tens of thousands of dollars.
A home loan with no money down will likely also come with private mortgage insurance (PMI). This is an insurance policy for the lender in the event that you default on your loan.
It provides no protection or value to you as the homeowner. PMI is a standard addition to your mortgage payment any time you make a down payment of less than 20 percent of the purchase price of your home.
Private mortgage insurance can run anywhere from 0.58 percent to 1.86 percent of the original loan amount.
With many lenders, private mortgage insurance can be dissolved after you build 20 percent equity in the property. Some loan types such as FHA loans that feature low down payments may require PMI for the entire thirty-year duration.
Other loan types, like the VA loan, may not require PMI at all. Be sure to discuss this with your lender before making any major decisions.
When we were deciding what type of financing we wanted for our home and how much money to put down, we had our lender run the numbers with and without PMI.
Between the higher interest rate for a lower down payment and the additional fee of private mortgage insurance, we were going to be paying almost $400 more per month compared to a conventional loan with a 20 percent down payment.
Ultimately, we decided that it was worth it to save up a bit more money for our down payment so that we could have a more affordable monthly payment, but you have to do what is right for your unique financial situation.
More Financial Risk
With a conventional home loan, most prospective home buyers are required to come up with at least five percent for their down payment.
This allows them to have a small amount of equity in the property right at the very beginning. Equity is the difference between what you owe on the home and how much the home is worth.
For example, you have $10,000 in equity if your home is worth $200,000 and you only owe $190,000.
In scenarios where you might think about putting down zero money, you will have no equity in the property at all.
This can limit you if you are thinking about pulling out a home equity line of credit. It can also take longer for you to build equity if you are thinking about doing a cash-out refinance for a major remodel in the future.
The disadvantage of having no equity in your home can be much more serious though. You will be in more financial risk if your property's value takes a nosedive.
The real estate market can be quite fickle and home values tend to fluctuate based on the economy and even the season. If you have no equity in your home right from the beginning, you could have a real problem if the value of the property declines and you want to sell.
You will owe more on your home than the property is worth, causing you to be underwater on your home mortgage.
Checklist to Help You Find Financing
Whether you are interested in a home loan with no money down or even a low down payment, it can be hard to figure out what your next steps are.
Here is a short checklist to help you take the first steps toward homeownership.
Decide what you can afford. Create a monthly budget to determine how much you can spend on your mortgage and fees each month.Talk about your options with your lender and ask them to come up with an estimated payment for you. Ideally, your housing costs should come in below 28 percent of your gross monthly income (the amount you make before taxes).
Find a lender. Finding a lender that offers no money down home loans may be a bit challenging. They are taking on a greater financial risk, and many lenders require at least a small down payment.Locate a lender that is willing to work with you and get preapproved for a mortgage so you know how much you have to spend.
Evaluate your down payment options. You might have some money in savings, but how much do you really want to spend?Opting for upgrades such as a new fence in the backyard for your dogs, new furniture, or even new flooring may cut into the money you have for a down payment. Be honest and realistic about whether you can afford a down payment of any amount.
Check for programs to help with homeownership. There is more than one type of mortgage out on the market. For example, both VA loans and USDA loans offer financing for eligible properties with no money down.Others, including the popular FHA loans, offer extremely low down payments of just three percent if you have a qualifying credit score. Do your homework to see which loan type is right for you or if there are any grants or down payment assistance programs you might qualify for.
Making the Right Decision
Is a no money down home loan the right fit for you? It can certainly help you to move forward with purchasing a home right now, even if you don't have much money saved up.
This type of financing also allows you to keep the money you do have saved in case of an emergency, an upcoming major purchase, or for any necessary remodels on the home you buy.
Keep in mind that you might end up paying thousands more for the overall price of the home before all is said and done.
Higher interest rates and private mortgage insurance can eat into those savings if you aren't careful. You'll also have to make more room in your monthly budget for the higher payment toward your principal.
There are quite a few advantages to purchasing a home this way, but it will cost you more in the long run.
Be sure to do your homework to find the right type of loan and the best deal you can.
There is no one-size-fits-all answer when it comes to mortgages, so evaluate which option is right for your unique financial situation!
Keep Reading: