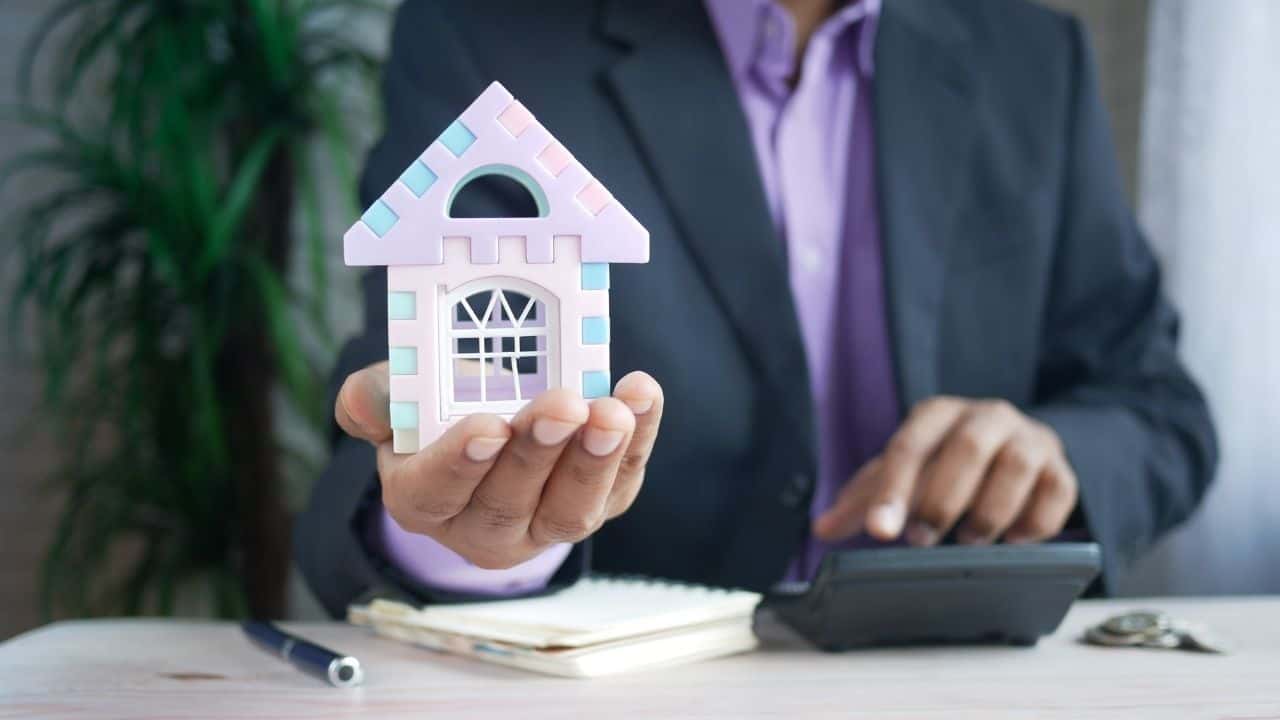 Disclaimer
We only endorse products that we truly believe in. Some of the links below may earn us some extra guac at no additional cost to you. Please pass the chips & thank you for feeding our habit.
There are many good ways to pay off a mortgage faster. Most lenders will recommend that homeowners with a conventional 30-year loan simply refinance into a shorter 15-year term. But another solid option is for a borrower to simply add a little extra money on top of their monthly payment each month to go towards the principal.
As a financially savvy homeowner for over 17 years now, I've been looking for every trick I can to eliminate my mortgage as quickly as possible. I've tried both of these options, and after a lot of analysis, this is what I can tell you: 
The decision of whether homeowners should refinance or pay extra mortgage principal will be a personal one. Both options will help to accelerate the payoff timeline and reduce the total interest paid to the lender over the life of the loan.
However, there's more to it than just money. Each path comes with its own set of pros and cons, and borrowers must consider them both.
In this post, we'll thoroughly explore each of these options and how they can impact a homeowner's finances.
Why Refinance or Make Extra Payments in the First Place?
For anyone in this situation, let me begin by saying there is no wrong answer here. Both strategies can shave years off the repayment schedule as well as dramatically reduce how much interest a borrower will pay over the life of the loan. 
To better understand why that is, it helps to take a closer look at how the money inside a mortgage payment actually gets used.
What's Inside a Mortgage Payment
Remember that lenders structure mortgage payments using something called an amortization schedule. Each payment will have two main parts: 
Principal – The portion that goes towards paying off the loan balance

Interest – The portion that the lender keeps as payment for loaning out the money
For example, assume someone wants to buy a $250,000 home. They put down a 20 percent down payment ($50,000) and borrow the remaining $200,000 with a 30-year mortgage at a fixed rate of 3.25 percent. 
The monthly payment would be $870.00. Under this amortization schedule, the first payment would break down as follows:
Principal: $328.33

Interest: $541.67
As successive payments are made over the next 30 years, the proportion of this payment going towards the principal will gradually increase while the interest portion will decrease. Lenders do this on purpose because they want to collect the interest they're owed as soon as possible.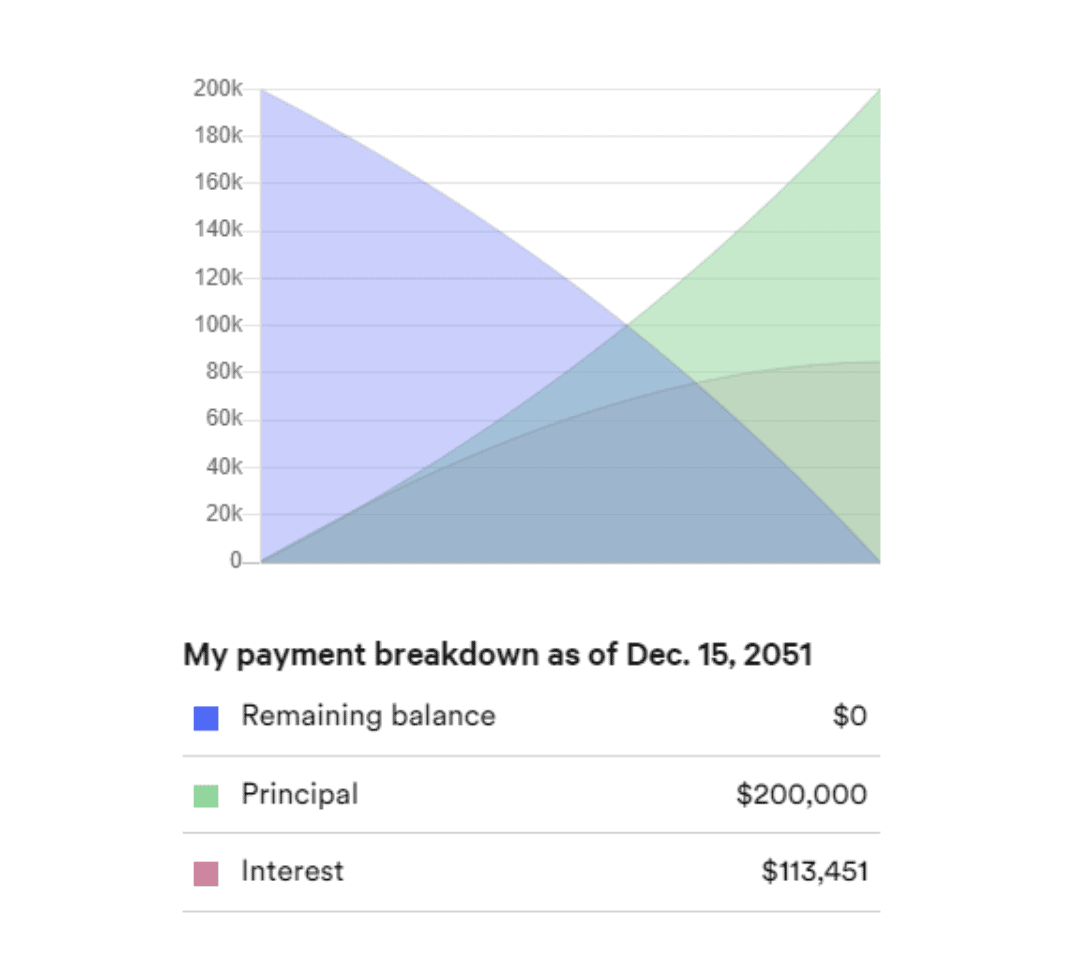 How a 15-Year Refinance Changes Your Payment 
Obviously, when someone refinances into a 15-year mortgage, they will pay back their mortgage in 15 years. But what might not be as well known is how much of their mortgage payment will now go towards the principal rather than the interest.
To illustrate this, here is the same mortgage but changed to a 15-year term with a 2.50 percent fixed rate. (It's common for lenders to offer rates that are 0.5 to 0.75 less on 15-year mortgages.)
Payment: $1,333.00

Principal: $916.33

Interest: $416.67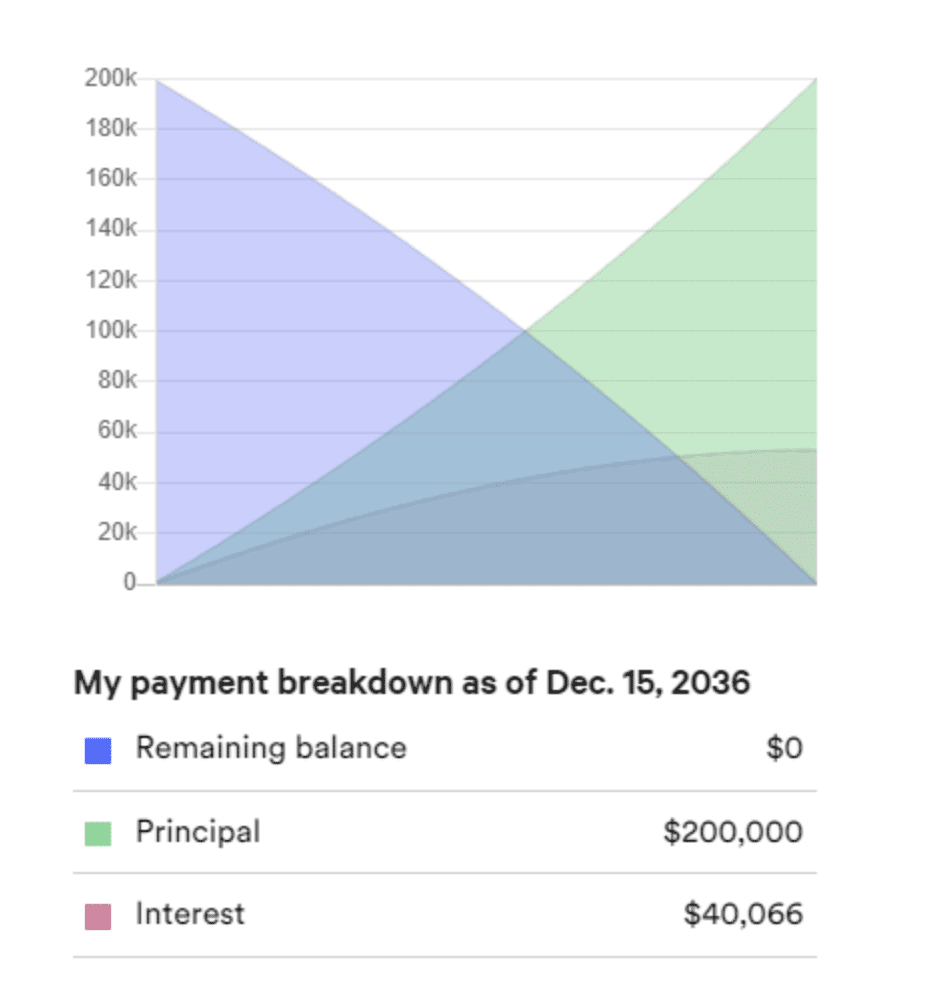 The monthly payment is, of course, significantly higher because of the shorter period. But the borrower is also paying a lot more each month towards the principal and less in interest. This is going to help them to build equity faster while at the same time minimizing the overall cost of the mortgage through interest reduction.
How Extra Principal Payments Change Your Mortgage 
Because most lenders welcome the opportunity to be paid back ahead of schedule, they'll allow borrowers to add extra money on top of their mortgage payments. This money is then applied towards the principal portion of the loan balance.
Extra principal payments can be any amount: $50, $100, $500 … etc. It also doesn't have to be the same each time. 
For instance, a borrower could start by adding $50 to their mortgage payment, bump this up to $100 a few years later, and then drop down to $0 if other financial priorities come up. There is no commitment. 
The more money that a borrower adds to their mortgage payment and the longer they stick with it, the faster they will pay off their mortgage. And by taking years off the back end of their payment schedule, they will also save themselves the interest on those payments they've erased.
How to Determine If You Should Refinance or Make Extra Payments
When it comes to any financial decision, I believe the best place to start is with the numbers. The numbers give you a solid foundation to help you justify one direction or the other. From there, a person can then consider qualitative factors before making their ultimate decision.
For the financial analysis, you can make any of these calculations yourself by using this free online mortgage calculator.
Standard 30-Year Mortgage
For the baseline calculation, let's use the same variables as before assuming a conventional 30-year mortgage:
Loan amount: $200,000 ($250,000 minus a 20 percent down payment)

Interest rate: 3.25 percent.
(Note: For simplicity, we'll ignore closing costs, points, etc.)
Under these criteria, the total interest paid over the life of the loan would be $113,349.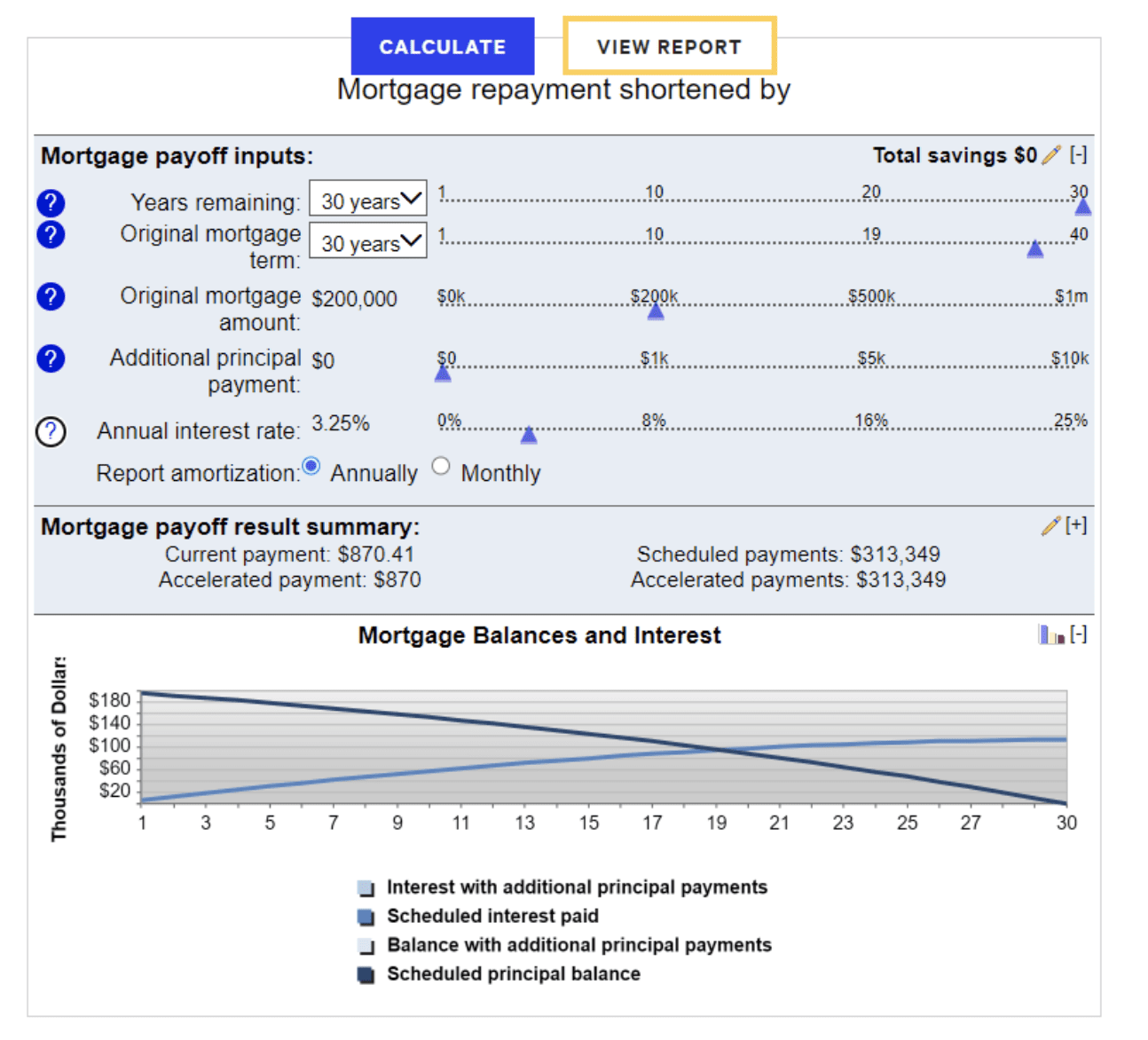 15-Year Refinance Option 
Next, let's see how this scenario would change for someone who refinanced from a 30-year to a 15-year term. 
In reality, borrowers can refinance at any time during their mortgage. However, for the sake of this example, we'll assume we refinance right from Day-1.
Again, remember that the interest rate on a 15-year loan will be lower than a 30-year. In this example, we'll again use 2.50 percent.
Under this new structure, the total interest paid over the life of the loan would only be $40,044. That's an astonishing $73,305 less than the 30-year mortgage!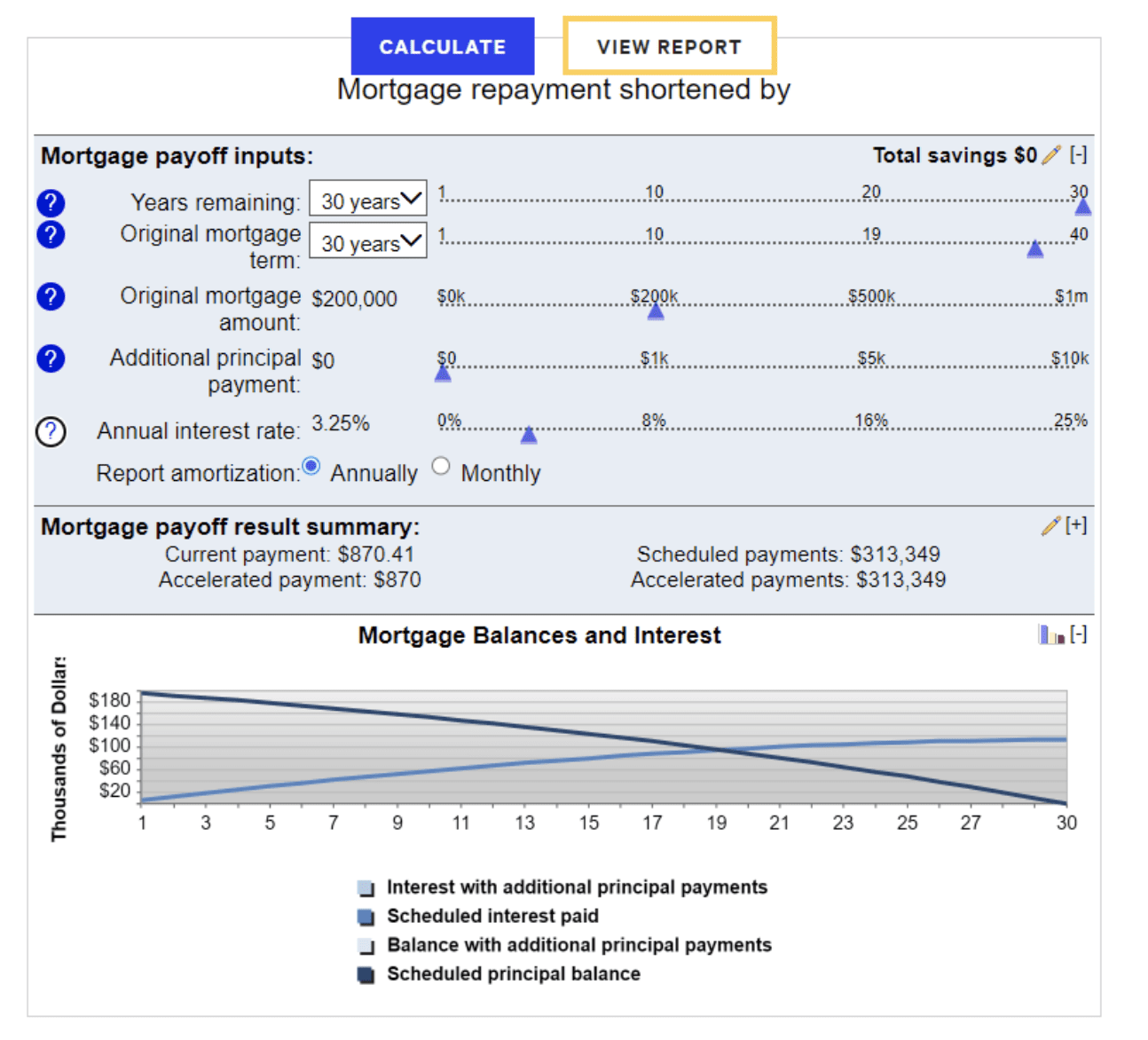 Making Additional Principal Payments
Finally, let's consider what would happen for someone who maintains the original 30-year mortgage but consistently sends in extra principal payments.
Again, in reality, those extra payments can be any amount and made at any time. But for the sake of this example and to make it a true apples-to-apples comparison, let's simply add the difference between the 15 year and 30-year payments: $463.17 extra per month.
Using this strategy, the total interest paid over the life of the loan would again drop dramatically to $56,982. That's a healthy savings of $56,367 less than the original timeline. 
However, it's also still $16,938 more than the 15-year refinance option. The reason for this is that the amortization proportions didn't actually change. The borrower still paid higher amounts of interest at the beginning of the payment schedule than someone who took the 15-year option.
As a result, even though we intentionally adjusted our monthly payment to match the 15-year amount, not as much of that payment was going towards the principal. This is why the mortgage will actually take 16 years and 1 month to pay off in full (as opposed to 15 years).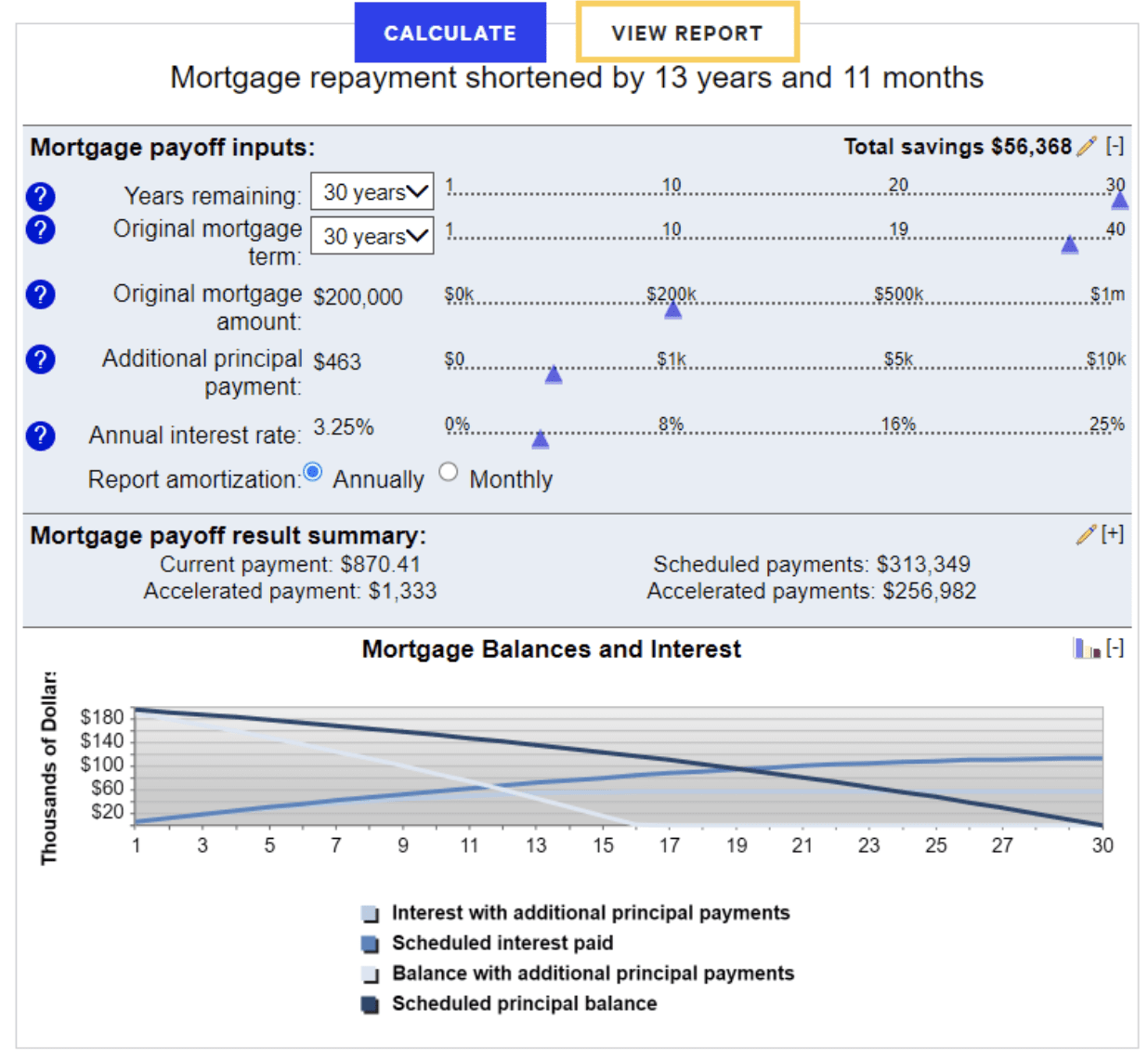 Other Reasons to Refinance or Make Extra Payments
As we can see from the previous example, someone who chooses to refinance to the 15-year option will ultimately save the most amount of interest over the life of the loan. But that's not the only factor that should drive this decision.
There can be several other reasons why a borrower might be perfectly validated to go down one path or the other. Here are a few more factors to consider.
When Does Refinancing Make Sense?
Here's why a borrower might decide to go with the 15-year refinance:
Paying as little interest as possible.

The thought of handing over tens of thousands of dollars to a bank drives some people insane. If reducing it as much as possible is the borrower's top priority, then the refinance is a good way to go.

Commit to paying off the mortgage in 15 years.

Once a borrower refinances to a 15-year term, good or bad, they're stuck with this new payment. This can be exactly the push they need to stick with their decision to pay it off as quickly as possible. But it can also bite them later if the higher payment becomes too much of a financial burden.

Build equity as quickly as possible.

Because a higher proportion of the monthly payment will go towards the principal, homebuyers will acquire 2 to 3 times more equity with each payment than they would with a 30-year mortgage. Unless they plan to send in a substantial extra payment for the next 15 years, the refinance will likely be a better choice.

They qualify for a refinance.

To refinance a mortgage, a person needs to be in good financial standing and have a great FICO score. Someone with these attributes might want to seize this opportunity.  
They plan to stay in the house for a long time. People who plan to live in their house for a long time won't be as financially preoccupied as those who plan to move in a few years. This means they can afford to put all of their energy into paying off the mortgage and taking on a higher monthly payment.
When Does Paying Extra Each Month Make Sense?
Not everyone will want to go with a refinance. Here's why a borrower might decide to just make extra principal payments each month:
They can't commit to the higher payment.

For the average homeowner, a 15-year refinance can easily add between $400 to $600 to their monthly bill. If they miss that payment, it can mean risking foreclosure. If there's any doubt by a borrower that they can't lock into this higher payment, then the extra payment route may be better.

They want flexibility.

What if a homeowner doesn't want to be locked into paying an extra $500 per month? What if they want the option to adjust it as their income fluctuates, or shut it off if times get tough? The extra payment option gives them the ability to do this.

Someone who's already well into their mortgage.

When someone has paid into their mortgage for the past 10 years or so, they've already paid a significant amount of interest because of the way the amortization schedule was structured. Therefore, refinancing into a 15-year mortgage might not really provide any advantage.

There's no credit check needed.

If someone has recently changed jobs or done something that might have jeopardized their credit score, then there's a good chance they may not qualify for a refinance. On the other hand, the extra payment route has no red tape.

They plan on selling the house relatively soon.

Someone who plans on moving may not want to commit to a higher monthly payment because they may want to save up additional money for their new house. Or, if the house gets sold and sits on the market for several months, they may not want to be stuck paying this larger mortgage in addition to their new home. In that case, using the extra payment route will give them the flexibility to switch back and forth between the higher and lower payment amounts.
Bonus Option – The Mortgage Recast
There is another way to restructure a mortgage without refinancing or sending in extra payments: recasting.
A mortgage recast is when a homeowner makes a request to their lender to have their monthly payments recalculated. This is generally after the borrower makes a relatively large lump-sum payment, perhaps after receiving a small windfall such as:
A workplace bonus

Inheritance payment

Equity from the sale of another home
Everything about the mortgage stays the same: Interest rate, the remaining number of payments, etc. With the large one-time payment, recasting reduces the rest of the remaining payments. 
The big advantage is that with lower payments the borrower will have greater monthly cash flow. It also helps avoid refinancing and all the closing costs that come along with it.
The disadvantage is that it does not accelerate the timeline at all. Also, because the monthly payments are now smaller, the borrower builds equity slower and will likely pay more interest than refinancing or making extra principal payments.
Should I Refinance or Just Pay Extra Mortgage Each Month?
The decision to refinance or pay extra mortgage principal will mainly be a matter of personal preference. The numbers may tell one story, but there can also be compelling reasons for a homeowner to go in a different direction.
If you're considering the refinance option, try a tool like Credible*. Rather than going online to several different lenders, Credible acts as a one-stop-shop for you to input your information and receive multiple offers with no obligations. From there, you can decide which lenders will give you the best offer and make you feel the most comfortable.
If you're leaning more towards the extra payment option, take a good look at your budget and determine how much you can afford. If the additional amount doesn't bring you close to the 15-year option, or you simply want the flexibility to adjust your payment at will, then just continue with your current mortgage and make extra payments as you see fit.
Again, either option is good. It will just be a matter of how badly you want to accelerate your timeline and reduce the overall interest paid. Remember that no matter which way you decide to go, working down your mortgage is going to help ensure your financial security for years to come.
Keep Reading: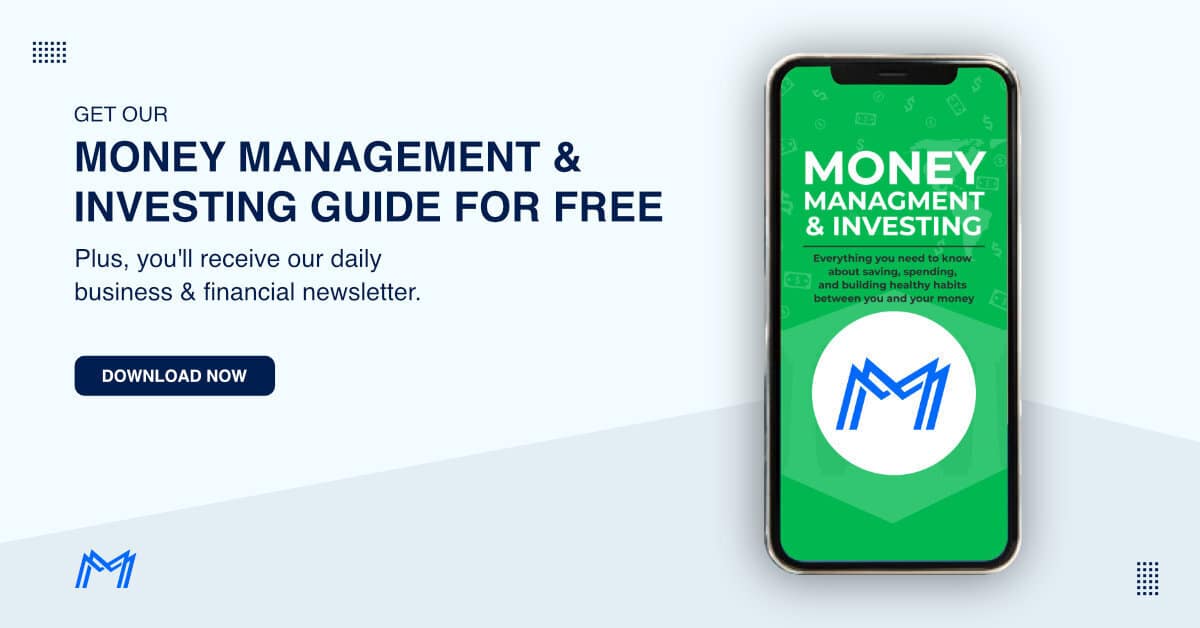 *Advertisement from Credible Operations, Inc. NMLS 1681276, not available in all states. Click here for important information about Credible's licenses.