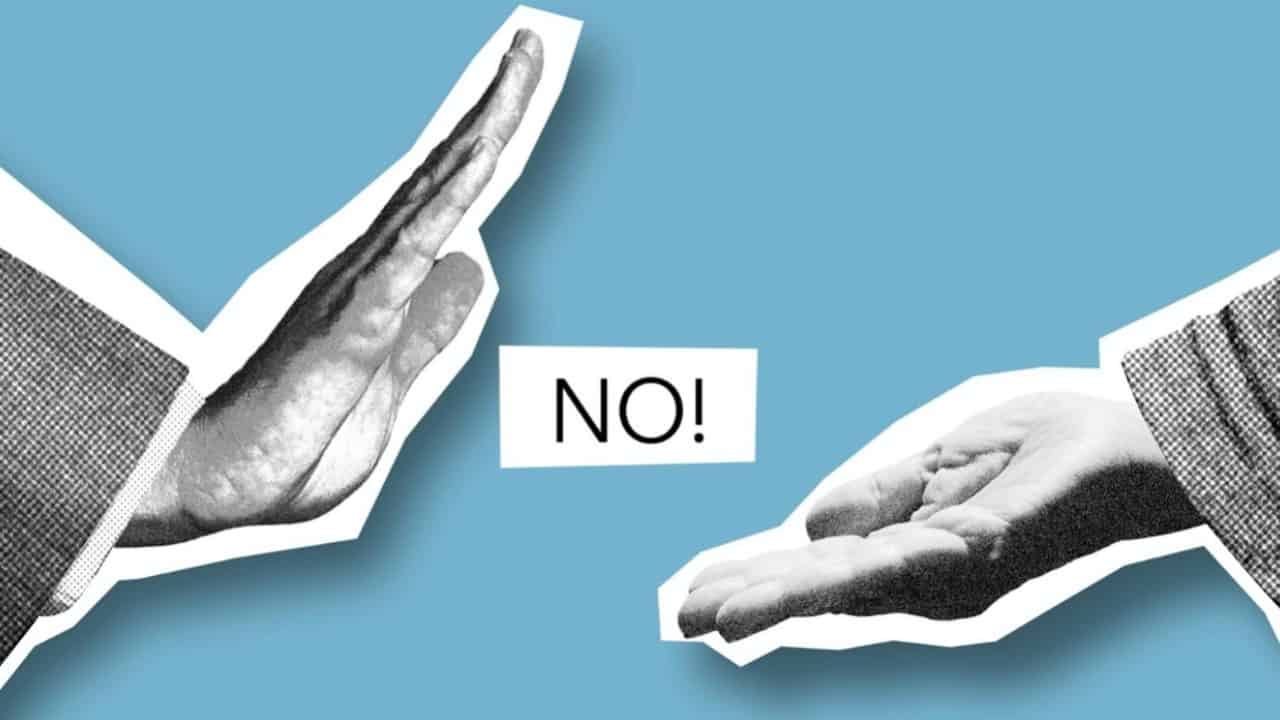 Disclaimer
We only endorse products that we truly believe in. Some of the links below may earn us some extra guac at no additional cost to you. Please pass the chips & thank you for feeding our habit.
Waiting to find out whether or not you've been approved for a mortgage can be a nerve-wracking process. You've probably just spent months looking for the perfect home, discussing every detail with your spouse to no end, and then exposing nearly every important piece of financial information about yourself to the lender.
… And then after all of that, you get the bad news: "We regret to inform you that your application has been denied".
What! How? Why?
This happened to my friend Greg when he and his wife first tried to buy a house. They had invested all kinds of time with their realtor and thought they had found the perfect one in the perfect location. But then their world was suddenly turned upside down when the lender refused their application.
This certainly isn't a rare occurrence. According to data from the Home Mortgage Disclosure Act, the denial rate for conventional, single-family loans in 2019 was 18.8 percent (excluding withdrawn and incomplete applications). That means that nearly 1 in 5 people you know who have applied for a loan got turned down for one reason or another.
When this happens to you, it can feel like all is lost. But the good news is that you don't have to give up all hopes. There are lots of different ways to overcome this bump in the road. And in this post, we'll go through some of the various other paths you can take to get the mortgage you need and one day become a homeowner.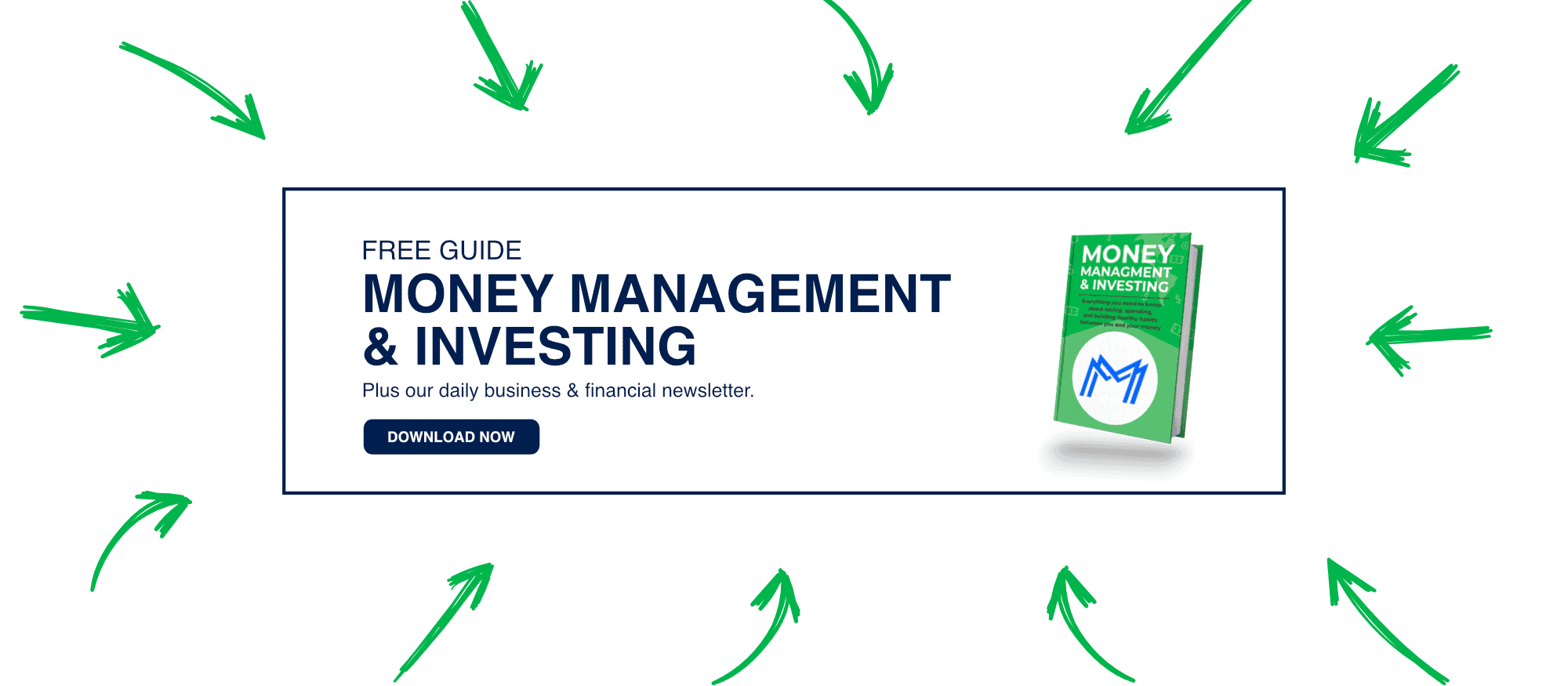 Why Your Application Might Have Been Rejected
The first thing you'll need to figure out is specifically why your mortgage application was rejected. This will be important because it will determine what you do next to make things right.
There could be many reasons why you were denied a loan. The Consumer Financial Protection Bureau has published a list of the top denial reasons, and the percentage of people that were denied based on that reason (from 2019):
Debt-to-income ratio: 37.2 percent
Bad Credit history: 34.8 percent
Insufficient collateral: 19.7 percent
Other: 12.9 percent
Credit application incomplete: 8.9 percent
Unverifiable information: 6.7 percent
Employment history: 1.8 percent
In the following sections, let's explore each of these reasons in a bit more detail and discuss some options for what you can do to fix the situation.
If Your Debt-to-Income Ratio is Too High
One of the main things a lender is going to want to know before they hand you hundreds of thousands of dollars and agree to let you pay them back over the next 30 years is whether or not you're good for it.
To determine this, they're going to want to take a good look at your income and see how it stacks up against the estimated mortgage payment as well as your other debts.
This is when you'll hear lenders refer to your debt-to-income (DTI) ratio. This is typically measured by what's known as the 28/36 rule. The 28/36 rule is a simple check of your financial situation by looking at two important aspects:
The front-end ratio: No more than 28 percent of your monthly gross income should be spent on mortgage expenses such as the principal, interest, property taxes, homeowner's insurance, etc.
The back-end ratio: No more than 36 percent of your monthly gross income should be spent on recurring debt payments (including your anticipated mortgage expenses).
This is where my buddy Greg ran into trouble. At the time of the application, his annual salary was about $60,000, meaning his monthly gross income before taxes and retirement contributions were $5,000.
Meanwhile, Greg and his wife had two car payments, student loans, and a few outstanding credit card balances that cost around $1,000 per month.
Since the house he was applying for would cost around $1,500 per month, that put his total estimated monthly debt at $2,500; a debt-to-income ratio of $2,500/$5,000 = 50 percent. Unfortunately for the bank, that was a no-go.
In some instances, lenders are willing to look past the 28/36 rule. There are some cases when they will go all the way up to a debt-to-income ratio of 43 percent. Any more than this and studies have shown evidence you're significantly more likely to have difficulties making your payments, especially as time goes on.
What You Can Do
When it comes to having a DTI that's too high, there are several factors you could influence.
The first and most obvious answer: Find a way to increase your income!
You might be saying (sarcastically) "oh, yeah, right … why didn't I think of that!" But there are actually several ways you can do this (even if it just increases your income on paper).
One easy way to do this would be to apply for a loan with your spouse. This would be especially helpful if your spouse works because two incomes are better than one. Just be aware that if your spouse has a poor credit history, then it could have adverse effects on the process.
Another tip is to get someone to co-sign with you such as a parent. Again, they will likely be further into their careers and can greatly increase the income factor. However, remember that if your parent's name goes on the mortgage, then they will legally be just as responsible for making payments as you. Be sure to make your payments responsibly so that you don't get them into financial trouble and destroy your personal relationship with them.
A long-term solution would be to revisit buying a home after you've secured a new job. I've had lots of friends who've switched jobs and made 25 percent more than what they were making with their current employer. However, take note that recent job changes can also negatively affect your application. So you'll need to give this option a lot of time to work itself out. (More on this to follow.)
On the "debt" side of the equation, there are two areas you can work on. The first is to reduce the number of recurring debts you have. These would be things like any credit card balances, student loans, auto loans, or other loans you may have.
There are two very effective strategies for reducing your debts:
The debt snowball method – This is where you arrange your debts from smallest to largest balance and then concentrate on paying off the ones with the smallest balances first. As each one gets paid off, you can then roll it towards your next one so that the payment grows with each (like a snowball).
The debt avalanche method – This is where you arrange your debts from highest to lowest interest rate and then concentrate on paying off the ones with the highest interest rates first. As each one gets paid off, you can then roll it towards your next one so that the payment grows with each (like an avalanche).
Another possible option would be to reduce your overall anticipated mortgage payment. One way to do this would be to lower the amount you're borrowing by increasing your down payment.
For most lenders, you're expected to bring at least 20 percent to the table at closing. However, some conventional mortgages will allow you to submit less if you also agree to pay PMI (principal mortgage insurance). FHA (Federal Housing Administration) loans will allow a down payment as low as 3.5 percent.
While all of these exceptions are great for helping you to push the mortgage approval through, it doesn't change the fact that the lower your down payment is, the higher your monthly mortgage payment will be. This is why you'll want to look into every available alternative to make your down payment as high as possible.
One solution could be to borrow the money you need from your retirement savings. Here are a few of the possible options on the table:
Traditional IRA withdrawal. First-time homebuyers can withdraw up to $10,000 from their IRAs penalty-free to use as a down payment. This amount can be doubled to $20,000 if both you and your spouse use it. Although you wouldn't have to pay the money back, you would still owe taxes on these withdrawals.
Borrow from your 401k. You can take out a loan that is $50,000 or 50 percent of your vested account balance (whichever is less). This money then just has to be paid back within 5 years with a reasonable rate of interest. Check with your HR department or plan administrator to see if loans are permitted.
Roth IRA contributions. Since Roth IRA contributions are taxed the year you saved them, that makes them free to withdraw anytime you wish. You'll just want to avoid withdrawing any earnings because that would trigger penalties and taxes.
Another factor to consider is your homeowners' insurance. Since this will be a part of the monthly payment calculation, it pays to shop around and find the best price possible.
The last option (and perhaps the hardest one to swallow) is to reconsider the house you've picked out and look at more affordable options. This could mean looking for one with a lower asking price, or it might also involve looking in an area where the property taxes are lower.
Either way, whatever you can do to get your monthly mortgage payment down is going to help to meet those DTI requirements.
If You've Got a Bad Credit History
Your credit score is a number that follows you for pretty much your entire adult life. Just like your grades and GPA used to be the thing you worried about back when you were in high school or college, your credit score dictates whether or not you'll be eligible for so many things' adults need like credit cards, loans, cell phones, utilities, certain employment opportunities, and … of course … mortgages!
The average FICO score in America is 711. While that's great news considering the minimum FICO score needed to be approved for a conventional, 30-year mortgage is 620, there are some caveats.
First, even though your mortgage will likely get approved, you won't be offered the best interest rates. Those are typically reserved for people with FICO scores of 760 or higher. Even if your APR is 0.5 percent higher than the market average, that could still work out to $25+ extra per month for every $100,000 borrowed.
Secondly, with a FICO score of 711, you're one misstep away from landing in the "mortgage not approved" zone. According to FICO's credit damage data, one – just one – recent late payment can cause your FICO score to drop by as much as 180 points!
That's a pretty substantial reaction considering your current rating is probably the result of years of on-time payments.
Then there are the unfortunate individuals who already have FICO scores less than 620. Perhaps they ran into some bumps in the road or had a few snags with their finances. Are they now doomed to never reap the benefits of homeownership?
Of course not! Here's how you can fight back.
What You Can Do
The best way to improve your credit score is to understand how it's calculated. FICO makes no secret about what variables will impact your rating. You can find a complete breakdown listed on their website.
In a nutshell, your FICO score is based on the following information found in your credit reports:
Payment history = 35 percent
Amounts owed = 30 percent
Length of credit history = 15 percent
New credit = 10 percent
Credit mix = 10 percent
The good news is that there are many ways to influence and even manipulate each of these categories. Here are a few tips that I would recommend to help get you on the right track.
Pay your bills on time. This one might seem obvious, but it's worth mentioning considering it accounts for 35 percent of your score. I've always found that the most fool-proof way to guarantee I never miss a single payment is to simply set up automatic payments starting on Day 1 with every new credit card.
Watch your credit utilization ratio. If the amount of money you owe each cycle ever exceeds 30 percent of your available credit limit, lenders will see you as a risky candidate. To really optimize your score, try your best to keep your balances under 20 percent (or even 10 percent if you can help it).
Pay off revolving balances. If you've got credit card balances that are revolving from month to month, keep in mind that those will also count towards your credit utilization ratio calculation. Work on erasing these as quickly as possible using the debt snowball or debt avalanche methods I mentioned above.
Keep your current cards open. Every time that you close a credit card, it affects your score in two ways. First, your total available credit decreases which then increases your credit utilization ratio. Second, it decreases the age of your credit history. This is why if there's no annual fee, it's better to keep your cards open and just throw them in a drawer for safekeeping.
Don't apply to anything else. Every time someone pulls your credit history, it creates a hard inquiry which can lower your credit score. Before you're about to apply to something as major as a mortgage, limit the number of hard inquiries so that your score will be as high as possible.
If your FICO score is particularly low, then you may have to take additional steps. For instance, you could apply for an FHA loan that accepts applicants with credit ratings as low as 500. However, keep in mind that you would also be considered by the lender to be high-risk and therefore your interest rate would be above that of a normal, conventional loan.
Another possibility is to again use the strategy of asking a parent or family member to co-sign with you. When someone with an exceptional credit score co-signs with you on a loan, it raises the potential that the application will be approved.
However, it's again worth mentioning again this person would be taking a huge risk because they'd be just as liable for the loan as you. So don't let them down!
If Your Collateral is Insufficient
Let's say your credit is great, your payments are low, and everything seems like it's on track. Something unexpected that can happen which will throw a wrench in the process is that the estimate for the property you're buying will be lower than the asking price. When this happens, it's called insufficient collateral.
Remember that when you apply for a mortgage, the home you'll be living in is the asset that will be considered collateral. It's what you agree to forfeit if, for whatever reason, you're unable to make your mortgage payments.
From the bank's perspective, they want to be able to sell that house for at least the amount they agreed to loan you back when you applied for the mortgage. Therefore, if it turns out that the value is less than the asking price, then they wouldn't be able to recoup their losses, and so they can't move forward with approving the mortgage.
This actually happened to me with our current house. We had negotiated an asking price of $290,000. However, when the mortgage lender did their estimation, they came back with a value of $270,000. (Never mind that the comps they used to come up with that figure made absolutely no sense!)
As hard as it was to fight it, the mortgage company would not budge and only offered to approve the mortgage at $270,000. That meant we had to seek out other means of coming up with the extra $20,000; in addition to the 20 percent down payment we had already agreed to bring to the table!
This is actually a more common occurrence than you might think. Especially in times when it's a sellers' market and houses are getting bought up left and right, asking prices will skyrocket in comparison to their natural property values. Unless you've got the means to shore up the difference between the purchase price and what the mortgage lender will offer, then this will create a problem.
If you find yourself in this situation, then here are some potential next steps you can take.
What You Can Do
The most straightforward way to keep moving forward with your mortgage application when you have insufficient collateral is to pay the difference. However, that's something that is much easier said than done.
As was in my case, we had to take out a special separate loan to come up with the additional $20,000. Fortunately, we found a low-cost option that was at a very reasonable interest rate.
Just like when you were looking for help with your down payment, you could leverage your retirement accounts. Again, possible options would be to borrow from your 401k or withdraw the contributions from your Roth IRAs.
One final weapon you have at your disposal is to pay for another property appraisal. Perhaps another estimator will find better comps and determine a value that is higher than the original estimate.
Keep in mind that home appraisals can cost as much as $500 out of pocket. Plus there are no guarantees that the value will be any higher than the figure that the original estimation delivered.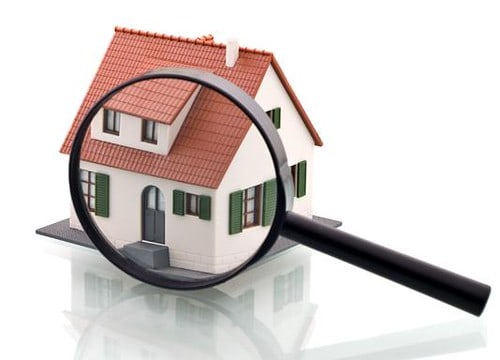 If the Lender Requirements are Too Strict
With pretty much every mortgage provider appearing to advertise the same "great low rates" and "lowest closing costs", it's very easy to assume that all lenders are the same. But the reality is that they're not.
It is true that for a bank to have a mortgage that will be backed by a federally sponsored institution like Freddie Mac and Fannie Mae, it does have to meet some minimum set of requirements. But beyond this, every lender can then set their own standards for granting a mortgage.
That could mean some lenders will put higher than normal requirements on applications and only work with those people who:
Have lower debt-to-income ratios beyond what the 28/36 rule dictates
Have a higher-than-average credit rating
Bring nothing less than 20 percent to the table for a down payment
Require financing above some predetermined minimum amount (for example $100,000 or greater)
The only thing that it can't do is violate some pre-existing laws such as anti-discrimination practices that make it illegal to reject candidates based on age, race, sex, religion, etc.
If you find out you're not fitting the bill for one of these lender-specific requirements, then here's what you can do.
What You Can Do
The good news about mortgage lenders is that they are a dime a dozen. In 2020, the Consumer Financial Protection Bureau reported that an estimated 9.3 million mortgage originations were issued from some 5,508 financial institutions. These include everything from banks, savings associations, credit unions, and non-depository mortgage lenders.
In short: You've got plenty of options. If one lender rejects you because they tell you your credit score is too low, but you know that it meets the Federal guidelines, then keep shopping around.
Call up a few mortgage companies and ask them specifically about the criteria upon which you were rejected. You might find out that other companies have similar requirements, but they may also be willing to offer you better alternatives or other loan products that fit better to your financial situation.
If you do find someone else who is willing to work with you, this could be leveraged with the current lender.
Tell them that you've got another offer on the table and that they're about to lose a customer if some arrangement can't be met. Since most mortgage officers are like car salesmen and eager to close on as many deals as possible, they might be able to work something out.
If You've Had a Recent Job Change
There are many reasons we change jobs. Like most people, I've moved on from one employer to another in search of better opportunities for my career and higher compensation.
However, there are lots of other motives to make you find a new employer. Maybe you've:
Sought out a different type of job with another employer within the same industry
Accepted a job that works on commission instead of salary (such as being in sales)
Gone from being a full-time employee to becoming a contractor
Relocated to a new city for a personal or family-related reason
Changed industries completely (such as going from being an engineer to the medical field)
Become a full-time freelancer or even started your own business
While all of these moves are very admirable and can certainly lead to making more money over time, they are unfortunately considered to be too risky for mortgage companies. From the lenders' perspective, changes in employment can be interpreted as signs of instability. And instability is not good for repaying loans.
Whether that's actually true or not, it, unfortunately, doesn't really make a difference. Much like the factors that influence your credit score, if this is how the mortgage industry interprets job changes, then it's a requirement that we'll have to deal with.
What lenders like to see are applicants who've held the same job for at least two years or more. If that's what's holding up your mortgage application, then here are some next steps you can take to move things along.
What You Can Do
The first thing you can do is co-apply for a loan with someone who has had a job for longer than two years. For instance, you could add your spouse if they met this requirement. If both you and your spouse haven't held jobs for more than two years, then again you might have to ask for the help of a family member.
Some mortgage companies are a little more understanding than others about employment patterns. They might be lenient on this requirement if you can show that you've worked for several years within the same industry.
The other thing you can do is try to be strategic with your timing. If you're considering looking for a new employer, then wait until after the mortgage closing before taking any action. Once the mortgage is finalized, you'll be free to move on wherever you please.
If You've Recently Made an Unexplained Deposit
What are some other snags you can run into with your mortgage application? Believe it or not, large deposits into your bank accounts might cause the process to stall. These could be from a check, wire transfer, or even actual cash.
Why would that create a problem? It's because the lender might think that the money doesn't actually belong to you. It could be a temporary loan that you're using to inflate your finances and make them appear more robust than they really are.
In more extreme circumstances, they want to make sure they're not dealing with someone who makes their money "off the books" (such as a drug dealer or other illegal activity).
The other concern is that if someone has given you this large deposit of money, they probably want it back at some point. That means it could be interpreted as another financial obligation that will ultimately compete with your ability to make monthly payments.
"Large" deposits are anything uncharacteristic of your normal transactions. For instance, if you earn $40,000 per year and generally receive paychecks for $1,500 every two weeks, then a random deposit of $10,000 is going to seem pretty questionable.
What You Can Do
In most "normal" cases, a large deposit isn't necessarily a show stopper. You just have to be forthcoming and honest about where the money came from and why it was deposited in the first place.
For example, if you happen to have a side hustle that pays out pretty well, then you could show this to the mortgage company. Pass along any formal payment records (if available) demonstrating that this is additional earned income above and beyond your regular job.
Perhaps the large deposit was a gift from your parents to help you afford the down payment. If this was truly the case (or some similar arrangement), then it might be helpful to also ask your benefactor to provide a letter alongside the deposit.
This could be something as simple as an email stating that the money is a gift and does not have to be paid back.

The Bottom Line
There are lots of reasons credit applications get denied. Some of the most common factors include having a debt-to-income ratio that's too high, poor credit history, insufficient collateral, or a recent job change.
When this happens, it's not the end of the world. There are lots of ways that you and the lender can work through the issue and come to some sort of potential resolution. The goal is to find out what the specific cause is and then focus on actions that will help benefit your cause.
For instance, if your debt-to-income ratio is the issue, then you could try various ways to either increase your income (like co-signing with a spouse or parent) or reduce your debt.
If your credit history has run into some snags, then you might want to consider applying for an FHA loan or taking a long-term approach to increasing your credit score.
If insufficient collateral is the problem, then this could be side-stepped by taking out a loan from your retirement funds or getting another estimate.
The good news is that there are literally thousands of mortgage lenders out there, some with more lenient requirements than others. As long as you stay persistent and work towards overcoming the obstacle that's standing in your way, then it won't be long before you get approved for your loan and finally become a homeowner.