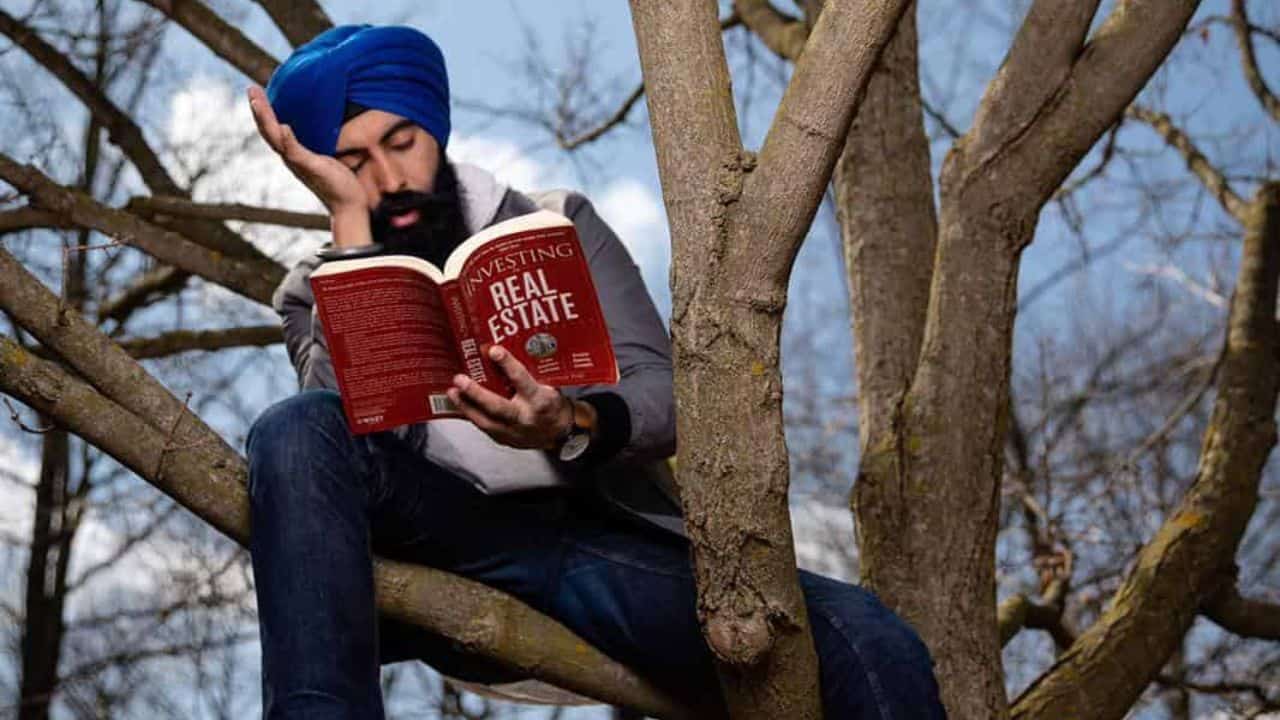 Disclaimer
We only endorse products that we truly believe in. Some of the links below may earn us some extra guac at no additional cost to you. Please pass the chips & thank you for feeding our habit.
If you've searched anything finance related on YouTube, chances are you've come across Jaspreet Singh under the channel The Minority Mindset. Jaspreet Singh is self-taught and he provides free financial education to help you be better with your money. He's on a mission to teach others about the things he wishes someone would've taught him. 
Jaspreet Singh is The Minority Mindset and he's the CEO of the financial newsletter company, Market Briefs. He is known as the "Minority Mindset" because he thinks differently than the majority of people.  
Beyond ethnicity, gender, or social class, the Minority Mindset is about cultivating a positive and growth mindset. Most people, according to Jaspreet, have a "majority mindset". He wants you to break away from the crowd and start thinking about money differently. 
Interestingly, what started as a personal life lesson for Jaspreet, now has become his entrepreneurial passion. Read on to find out the timeline and incredible educational offerings of The Minority Mindset.
How Jaspreet Singh Became The Minority Mindset
Plan 1: Become A Doctor
Jaspreet was born into a hard-working immigrant family that, like many other families in similar situations, desired for him to become a successful doctor. Jaspreet Singh's family originates from a state in India called Punjab.
He felt the traditional pressure to work long, hard hours and get an expensive education to eventually (hopefully) make a lot of money. So, like so many others before him, Jaspreet started his degree and began chipping away at the difficult road to becoming a doctor.
According to his parents, this was the only way to lead a successful life. However, he soon realized that becoming a doctor might not be the best way to achieve his goals financially or spiritually.
A Stop Along The Way: Entrepreneurship 
In the midst of his schooling, Jaspreet noticed something. None of the wealthiest people in the world were doctors, but they did all share one common trait: They were all entrepreneurs and business owners. 
Jaspreet was already an entrepreneur working on a number of different side hustles, but he never thought much of them. 
It was at this moment that he realized that maybe the key to financial success was found not in being a doctor, but in building something. In college, he started a side hustle by launching his own event planning company that gained a lot of traction in his college town. 
This was his first taste of entrepreneurship, and Jaspreet had found a passion. Not in event planning, but in building things. 
During his time in college, he also began investing in real estate. He purchased a property out of foreclosure with the income he saved from his side hustle, started renting it out for profit, and realized how important financial education really is.
Now, he swears by this method to make passive income while owning an investment that helps to build wealth in the long run.
Another Route: Law School
In the midst of these two side hustles, Jaspreet shifted his career direction and started attending law school. When he told his parents that he didn't want to be a doctor, they were furious. So Jaspreet compromised and went to law school to make his family proud.
Becoming an entrepreneur wasn't exactly something his family supported.
Back To His Entrepreneurial Route – A Startup
In the midst of attending law school, Jaspreet had the idea to invent a water resistant athletic sock, and he rolled with this innovative idea. 
However, the launch of the product came with a scam from a marketing company, and Jaspreet says that this was hard for him to recover from. Not just financially, but mentally.
He ended up losing thousands of dollars to the scam, which left him upset. He was an entrepreneur trying to find his own path without any support, and now he was scammed on top of that. 
He knew there were others out there like him, which means he surely wasn't the first, nor last, person to run into a dilemma like this.
So, being the entrepreneur that he is, Jaspreet had an idea that could help others and himself.