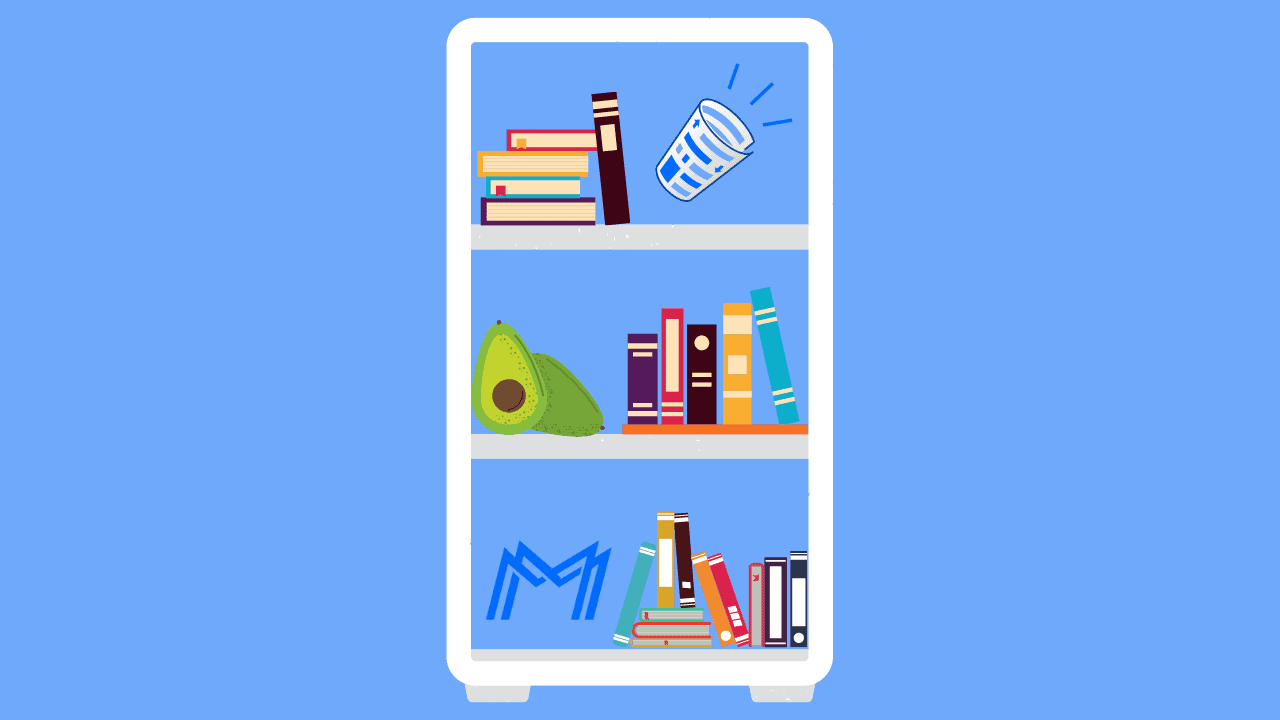 Disclaimer
We only endorse products that we truly believe in. Some of the links below may earn us some extra guac at no additional cost to you. Please pass the chips & thank you for feeding our habit.
Jaspreet Singh became The Minority Mindset to provide accessible financial education in a world where most people aren't taught about money. However, he soon realized that, in addition to financial education, financial news wasn't understandable to most people either. His solution to this problem was a catchy and easy-to-read daily newsletter sent to subscribers' emails daily called Market Briefs.
Market Briefs is a free daily newsletter that provides regular business & financial updates for readers across the country. Jaspreet Singh aka The Minority Mindset created Briefs Media and its newsletter, Market Briefs by recognizing that investors needed a shorthand email about current financial news that was both easy to read and engaging.
Market Briefs exists as a separate entity from Minority Mindset. With that said, let's dive into why Jaspreet felt the need to create Market Briefs, its purpose, and the journey to success for Jaspreet and the Briefs Media team along the way.
How Market Briefs Was Created
Apparently it all started when Jaspreet himself wanted to stay up to date on current financial news and happenings.
He was busy making content on YouTube and building his financial education toolbox for people to use. But it was difficult for Jaspreet to stay on top of everything going on, and he figured others must have felt the same way, and thus, Market Briefs was born!
But, just like The Minority Mindset is built for those who don't subscribe to typical financial ideologies, Market Briefs caters to unique-minded investors.
The newsletter itself is built for regular investors who want to know how the new-age of investing, business, and finance affects them everyday.
So, he enlisted a team of writers to research and develop a helpful, bite-sized newsletter to be sent to readers on the regular.
By April 2022, 75,000+ investors signed up for Market Briefs without any money spent on advertising. And people keep coming back. 45% of subscribers read their emails every morning. That's twice the average industry open rate.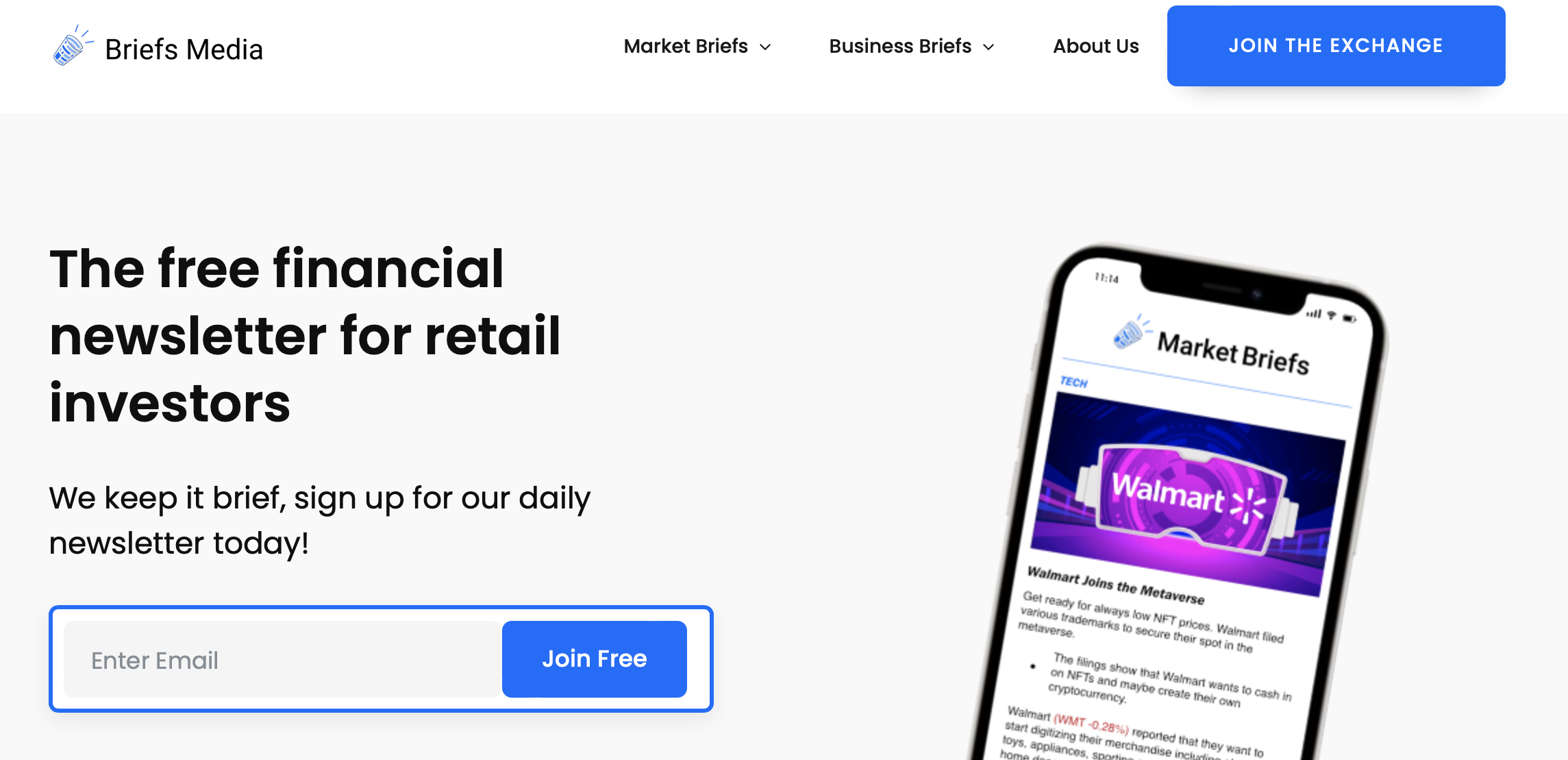 Who Is Market Briefs For? 
Jaspreet says it's not for your "traditional" investor. That's the whole message behind his brand. He's passionate about bringing financial education to those who see that what the majority is doing isn't working. 
Those with this Minority Mindset can find a community among other investors who open this newsletter everyday to find relevant news that will help them make decisions that might not classify as mainstream.
What Kind Of Content Is Included In Market Briefs? 
The content gurus at Market Briefs bring together all the most relevant financial news (things like crypto, inflation, real estate, and stocks!) in an entertaining way each day. 
You'll be the first of your friends to know if anything happens in the financial world. Here's a little snippet of one of the most recent emails: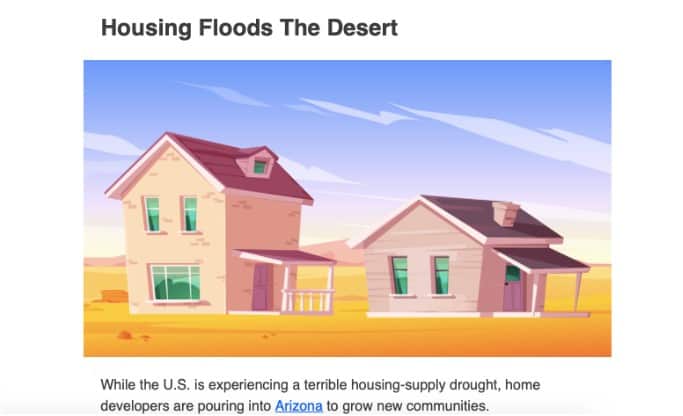 Aren't sold yet? You can learn more about Market Briefs here. If you're ready to dive in – sign up to receive Market Briefs today!
What Are The Perks Of Market Briefs?
It's completely free:

This daily email comes at no cost to the readers, and Briefers are only charged if they decide to purchase a sponsored product, which is not at all required. 

It's incredibly relevant:

Half the battle of getting your finances healthy lies in your education, and Jaspreet is providing this resource to keep up on your financial education by staying up with relevant news.

It's easy to comprehend: The newsletter boasts that it can be read and understood within 5 minutes time, saving readers precious minutes, all while keeping them up to speed.
The Purpose Of Market Briefs For Minority Mindset
Since Jaspreet became the face of his brand The Minority Mindset over time, he decided to make his newsletter a separate company under this new name, Briefs Media which houses Market Briefs and the newest newsletter to the lineup – Business Briefs. 
The purpose of this change was to differentiate between Jaspreet and the many resources he offers to investors. He's still the CEO of both entities, but they are now two separate companies. 
How did Market Briefs become so popular? Jaspreet says he ascribes this to what he calls a "win-win-win" process. 
Readers are winning:

Jaspreet started advertising on his newsletter with his current sponsors' ads, which gives readers the financial products they might be looking to use. Readers are winning when they find relevant sponsors, and receive business and financial news they can actually use.

Sponsors are winning:

Sponsors are happy with the clicks and purchases from Jaspreet's readers.

Market Briefs is winning:

With its high open rate and successful newsletter making readers and sponsors happy, Market Briefs has become a world-class newsletter offering top-notch content and products that make readers want to come back every single morning.
This mutually beneficial setup has come with a lot of hard work, and some bumps in the road. Here's how Market Briefs went from just another newsletter, to one of the biggest and most read in the world.
The Journey From Minority Mindset To Briefs Media
Although Market Briefs has achieved a lot of success, it hasn't all been smooth sailing.
In early 2022, when Jaspreet decided to turn Minority Mindset into his personal brand and spin off Market Briefs under its own separate company, Briefs Media, a lot of hurdles had to be overcome.
Market Briefs had to be moved into a new email service provider that was better suited for the company's needs.
The Frustrating Migration Process
After weeks of research, hours of introductory calls, and a hefty migration process, a new email service provider was selected.
The content creation team was working hard to continue curating content that would draw readers back to the email, but as with any large changes, the migration caused some issues.
Readers weren't getting the email to their inbox as easily as they once had, and this caused opening rates to decrease by almost half. But that's not the end of this underdog story.
After completing the painful migration, Jaspreet and his team received news from their new email service provider that they wouldn't be permitted to send any emails that were sponsored or even educational regarding certain financial topics (think loans, cryptocurrency, and life insurance).
Since this is the only content Market Briefs publishes, it would disrupt the business entirely! Right now, the sad reality of Market Briefs was that it was a "lose-lose-lose" process.
A Second Chance
After quickly researching to find a new email service provider who had similar values and goals for their readers, Jaspreet and his team began to migrate their data over to this new system.
He even mentions having to manually input people back into the system to catch up with all the readers that were signed up but never sent emails, which took hours. Thankfully, this new provider helped Market Briefs get back to the successful and helpful newsletter they once were.
Then, another curveball was thrown. The former email service provider reached out to apologize about their mistake in shutting down Market Briefs, and they tried to see if they could do anything to get Market Briefs back as a customer. That was a hard "no…"
Market Briefs – The Financial Newsletter For Regular Investors
Nowadays everyone is busy. No one has time to read the thousands of news stores that are published every single day. Jaspreet knows this better than anyone, which is exactly why The Minority Mindset decided to create Market Briefs!
If you're an investor, and are looking for a daily resource that speaks to your values and interests, then Market Briefs is one of the best finance newsletter options out there.
It's a free resource that provides world-class business & financial breakdowns for readers nationwide.
All while offering sponsors the opportunity to to speak directly to their audience, and readers a chance to enhance their finances with great, trust-worthy, products. That way, everyone from Market Briefs, to sponsors and readers, wins, just simply by being involved.